Th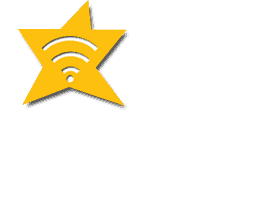 is week there was connected car news bytes that were too short-to-report each in full article form from  AT&T, Airbiquity, Movimento, Mercedes-Benz, Delphi, TomTom, Avnet/Wind River and Bosch.
AT&T Added 1 Million Connected Cars in Q3
Q3 2015 alone, AT&T added a record of more than 1.6 million connected devices. Of that number, 1 million were connected cars. AT&T has 5.8 million connected cars on the AT&T network as of the third quarter, and expects to connect more than 50 percent of all new connected U.S. passenger vehicles by year-end. AT&T estimates that it will connect 10 million vehicles by 2017. AT&T is working with nine top automakers. In 2015, AT&T announced connected car deals with Subaru, Jaguar Land Rover and Audi of America. AT&T also works with Nissan, Volvo, Tesla, Ford and GM.
Airbiquity Expands with Templates and Projections
Airbiquity announced the expansion of its Driver Experience infotainment delivery offering to include Template and Projection based deployment options. The addition of these two options provides automakers ready access to the company's global and regional infotainment app portfolio, Choreo service delivery platform, and a full range of choices for connected car infotainment app deployment.
Aupeo! Move to OTA with Movimento
Aupeo! and Movimento announced the two companies will integrate Movimento Over-the-Air (OTA) services with the AUPEO! OneConnect platform. With this addition, the OneConnect solution will enable automakers to improve their customer relationship management (CRM) by clearly communicating to drivers the nature and importance of OTA software updates, warranty updates, and additional features, via delivery of driver-friendly content. The ultimate goal: a more responsive and informative relationship between automakers and their customers.
iHeart Luvs Mercedes-Benz
iHeartMedia announced a partnership with Mercedes-Benz to bring iHeartRadio in-dash. In the coming weeks, drivers of '14, '15, and '16 Mercedes-Benz vehicles will have access to thousands of Live Radio Stations from across the country through the Mercedes-Benz mbrace platform.
Delphi Cabled by HellermannTyton
Delphi Automotive PLC has acquired the HellermannTyton Group PLC, a leading global manufacturer of high-performance and innovative cable management solutions, the company announced today. The transaction is valued at £1.07 billion on a cash and debt-free basis. Delphi expects the transaction to be 15 cents accretive to earnings per share starting in 2016, excluding one-time expenses for integration.
TomTom Transacts Mapping
TomTom (TOM2) has completed the move to its new transactional-based mapmaking platform. The company claimsthe platform is the first of its kind in the map industry and a leap forward in mapmaking technologies. It furthers TomTom's lead in delivering the highest quality and up-to-date maps optimizing on crowdsourced data alongside traditional mapmaking methods. This launch represents a significant milestone for the company and is the critical step to bringing real-time maps to customers.
Avnet Wind Rivers
Avnet, Inc. announced that its MicroZed and PicoZed SoMs and Zynq Mini-ITX embedded motherboards will now ship with a custom configured version of the recently released Wind River® Pulsar™ Linux, a small-footprint commercial-grade binary Linux OS based on the Wind River Linux distribution. Developers can build applications directly in the cloud by accessing Wind River Pulsar Linux within Wind River Helix App Cloud, a cloud-based development environment for building IoT applications.
Bosch Buys AR Co.
For the last two years, Bosch worked with Reflekt GmbH in the development of Augmented Reality (AR) applications for production, service, training and marketing applications. Bosch now plans to extend this successful cooperation by taking a minority stake in the AR specialist. Contracts to that effect were signed on December 16, 2015. Since its foundation in 2012, the Augmented Reality startup Reflekt has evolved into one of the most renowned companies in the area of industrial AR solutions. Its international team in Munich (Germany) consists of more than 25 employees. The transaction is subject to the approval of the cartel authorities.