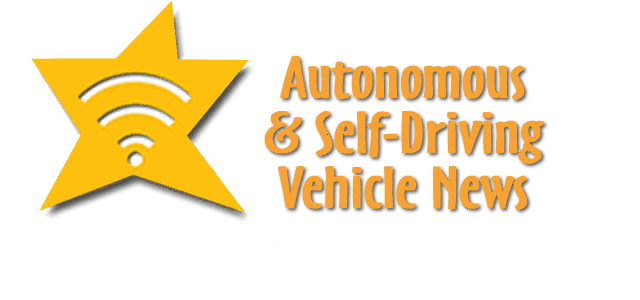 In autonomous and self-driving vehicle news are Waymo, NAV, AVT, PAVE, reserach, Panasonic and Hyundai.
Waymo May Go Driverless
Waymo has sent emails to riders in Chandler Arizona suggesting that rider may seen be getting riders without a live human backup driver. "As always, if you need assistance during any part of your trip, you can contact a rider support agent through the car's help button or in your app," said the email
New NAV Members
The Networking for Autonomous Vehicles (NAV) Alliance, announced that Marvell (NASDAQ: MRVL) is joining the NAV Alliance as a promoter following the completion of its recent acquisition of Aquantia Corp. The NAV Alliance brings together leading automotive manufacturers and technology providers to create an ecosystem for developing the next generation of in-vehicle network infrastructure. Marvell's advancements in automotive Ethernet, add valued expertise to the NAV Alliance working groups. The company joins 14 other industry leaders in delivering the future of autonomous vehicles including founding members, Bosch, Continental, NVIDIA, and Volkswagen.
New AVT Member at PAVE
The Travelers Companies, Inc. announced that it has joined the Advanced Vehicle Technology (AVT) Consortium at the Massachusetts Institute of Technology (MIT) and Partners for Automated Vehicle Education (PAVE). Both organizations work to strategically advance research and public information about automated vehicle and driver assistance technologies.
The AVT Consortium includes top U.S. auto manufacturers, insurance carriers and automated vehicle technology companies. The organization studies driver behavior, including how drivers respond to and interact with adaptive cruise control, semi-autonomous parking assistance, vehicle infotainment systems and smartphones. That data is shared with consortium members so they can identify how technology and other factors related to automation adoption can be improved.
PAVE is made up of industry, nonprofit and academic institutions and aims to inform and educate consumers and policymakers about automated vehicles. The group creates consumer awareness campaigns, develops information for sales and customer service personnel and hosts hands-on demonstrations and public workshops. The goal of these efforts is to build consumer confidence in vehicle technology.
New Mobility Brands Autonomous Study
Mobility services will force auto manufacturers to reconsider future value of car ownership
Many car owners would consider giving up car ownership in the future in favor of autonomous mobility solutions, such as self-driving buses or taxis, according to a new report from Accenture.
The report "Mobility Services: The Customer Perspective," looks at the key challenges for car manufacturers now and in the future in relation to the rise in mobility services. Based on a survey of 7,000 consumers in the U.S., Europe and China, 85% of whom were car owners, it notes that revenues from mobility services are projected to reach nearly €1.2 trillion by 2030, with the exponential growth in the market for mobility as a service driven by constant improvements in autonomous vehicle technologies.
A key finding: Despite the fact that 96% of car owners said they think they will own a car in the future, nearly half (48%) said they would consider giving up car ownership if autonomous mobility solutions were available.
Perhaps somewhat surprising, owners of premium-brand cars were more likely than owners of non-premium brands to say they'd be willing to give up car ownership for autonomous mobility solutions. Among owners of premium-brand cars, those in China were twice as likely than those in the U.S. to say they'd consider giving up car ownership (78% vs. 39%), with those in Europe falling in between (55%).
"The transition from car ownership to mobility-as-a-service seems inevitable, so traditional auto manufacturers will be at great risk of losing customers to new mobility service providers that can establish mature offers," said Axel Schmidt, a senior managing director at Accenture who leads its Mobility industry practice globally. "Traditional car companies need to begin fully embracing alternatives to the ownership model — becoming brokers of mobility solutions rather than just car manufacturers. And given the greater willingness among the Chinese for autonomous mobility solutions, manufacturers might consider China as a blueprint for their efforts before rolling out solutions to Europe and the U.S."
Brand Value in Danger
Another key finding of the report: Vehicle brand is losing its importance. When asked to rank their top criteria for both car purchasing and car-sharing from among more than a dozen factors — including price, speed, flexibility, comfort, environmental impact, brand and privacy — respondents overall ranked brand as the sixth-most-important factor in terms of car buying but tenth in terms of car-sharing.
"While brand clearly enables some auto manufacturers to charge a premium for their products, the importance of brand will likely fade for the product and shift to the service as the popularity of car-sharing services and autonomous vehicles grows," Juergen Reers, a managing director at Accenture who leads its Mobility X.0 practice.
High Interest for Add-on Services
The survey findings indicate strong desire for add-on services to autonomous mobility trips — such as music and video streaming, wellness (e.g., massage seats), food and hotel services — with 89% of all respondents, and 97% of those between 18 and 37 years old, expressing interest in such services. Yet the report notes a large difference between the geographies, with respondents in China far more likely to say they'd pay for such services.
"There is clearly great interest — and therefore significant revenue potential — for add-on services in the future of autonomous mobility," Reers said. "To get a jump on the competition, car companies should start piloting and refining these services to be ready once autonomous vehicles hit the market."
Untapped Potential for Autonomous Vehicles Outside Cities
The study also found that almost half (45%) of respondents said they'd be willing to change their place of residence if their daily commute could be facilitated by autonomous vehicles. Respondents in China were the most likely to cite this willingness to relocate, at 55%, compared with 42% of European respondents and 37% of U.S. respondents.
In addition, one-third (34%) of all respondents said they'd consider moving to a suburb or rural area when autonomous vehicles become reality. While most auto manufacturers focus their autonomous driving activities on urban areas, the report suggests that they expand their focus to suburban and rural areas, since more than one-third (37%) of urban premium customers said they would consider moving to those areas if their daily commutes could be facilitated by autonomous vehicles there.
Panasonic Driverless Valet Parking & AR HUD
Panasonic has developed a driverless automated valet parking system and an AR-HUD (Augmented Reality Head-Up Display). The driverless automated valet parking system achieves fully automated driving (SAE Level 4) in limited areas*, while the AR-HUD offers safe, comfortable navigation so that the user can concentrate on driving. These technologies will be installed in Toyota Motor Corporation's concept car, LQ.
*SAE Level 4:Highly automatic operation according to the definition announced by Society of Automatic Engineers (SAE) at J3016 (the system performs fully automatic operation in a limited area).
Overview of the developed technologies
(1) Driverless automated valet parking system
This system is achieving driverless automated valet parking without dedicated expensive sensors. It accurately identifies the position of own vehicle by using multiple conventional in-vehicle cameras, sonars, and radar sensors as well as a 2-D road map. The system enables safe parking by finding an empty space and detecting pedestrians who enter the roadway by linking to surveillance cameras in a parking lot and a control server. Driverless automated valet parking accomplishes parking in a very narrow space up to a minimum of 20cm clearance between cars, because it is unnecessary to open or close the doors after parking. An in-vehicle emergency braking system that detects people by using deep learning helps to prevent accidents.
This system is expected to offer the following advantages:
1. Achieving driverless automated valet parking system, without dedicated expensive sensors. Reduce traffic accident in a parking lot at low cost and reduce significantly stress related to parking (e.g., finding a parking space, walking a long distance from a parking lot, dealing with adverse weather condition)
2. Effectively utilize land by enabling the use of distant parking lots and small parking spaces.
The three main technologies below have been developed for the driverless automated valet parking system.
1. In-vehicle emergency braking system that uses deep learning to detect people
The deep learning network structure was developed with in-vehicle ECU*2 applications in mind. It accurately recognizes pedestrians with minimal calculations.
2. Technology that estimates one's own vehicle position by using cameras to capture images around the vehicle
This technology allows the vehicle to drive itself to the parking space instructed by the server. This is realized by identifying one's own vehicle position based on a comparison between a 2-D road map of the parking lot and road information generated from images captured by multiple cameras installed in the vehicle. Highly accurate vehicle positioning also allows for parking in a narrow space which clearance is 20cm, making it possible to utilize land effectively.
3. Technology that links to infrastructure surveillance cameras with the control server
Infrastructure surveillance cameras monitor the parking lot for empty spaces and pedestrians. They ensure the safe, smooth guidance of the vehicle to the parking space. Pedestrian detection using deep learning is also used by infrastructure surveillance cameras. Because the positions of surveillance cameras are fixed, background subtraction based on fixed point observation is also utilized to help increase the sensing performance. The control server link technology allows the vehicle to avoid pedestrians who may enter into the driving path. In addition to the in-vehicle emergency braking system, this technology safely stops a vehicle through the wireless transfer which is designed as an appropriate wireless communication area and prior traffic control, by sending braking instructions from the control server.
(2) Large screen AR-HUD
A large image that gives a sense of depth is superimposed on the actual space in front of the driver's seat. Based on the information from the vehicle, the AR-HUD indicates route information and obstacle alerts just like physical markings on the road. It presents a high-quality image on a large screen with minimal distortion by using the company's proprietary optical technologies–refined through the development of audio-visual products–to reduce misalignment between the actual space and the image.
This system is expected to offer the following advantages:
1. Assist with safe driving by reducing the movements and focus readjustments of the driver's eyes by presenting information intuitively
2. Reduce the misalignment caused by vibration between the actual space and the displayed image by using proprietary vibration compensation technology, achieving navigation that is easier to see and understand
Panasonic is committed to contributing to achieving safe, comfortable mobility using advanced technologies.
Technologies used for the large screen AR-HUD
The two main technologies below have been developed for the large screen AR-HUD.
1. High-quality large screen display technology that gives a sense of depth with the display distance from 7 m to 41 m
A high-quality, large screen display with minimal distortion is achieved by utilizing Panasonic's optical technologies, which have been refined through the development of audio-visual products (including the development, processing, and production of digital cameras, surveillance cameras, projectors, and TV sets). The large screen display is equivalent to 230 inches at the center of the display distance (about 24 m). (The actual view is different.)
2. Highly accurate superimposition technology
The vibration compensation technology incorporates Panasonic's proprietary image stabilization technology, which is used for products such as digital cameras. It reduces misalignment between the actual space and the displayed image that is caused due to vehicle vibration.
This image was taken without using the vibration compensation technology. The vehicle vibrates due to the road surface roughness and acceleration or deceleration, resulting in significant misalignment in the field of view.This image was taken using the vibration compensation technology. Misalignment caused by vehicle vibration is digitally compensated for to present an easy-to-see image.
The HUD superimposes information on the actual view seen through the windshield. Information is projected in the driver's field of view ahead. The HUD indicates alerts (such as lanes and signs) and route information in a manner that is easier to see and understand than before.
Hyundai Autonomous IONIQ Research
The goal of the Autonomous IONIQ research vehicle is to keep self-driving systems as simple as possible. This has been accomplished by using the production car's Smart Cruise Control's forward-facing radar, blind-spot detection radars in the corners of the vehicle and Lane Keeping Assist camera, which are integrated with LiDAR technology.
Hyundai is one of the few companies who have already started development of Level 4 autonomous driving in the C-segment. In coming years, Hyundai Motor Group will further invest to accelerate their development.
Already now the company cooperates with Aurora. This move will strengthen the strategic partnership formed between the companies in 2018, under which Hyundai, Kia and Aurora have been collaborating on self-driving technologies on Hyundai's flagship fuel cell vehicle, NEXO. With the new investment, the companies have agreed to expand research to a wide range of models and to build an optimal platform for Hyundai and Kia's autonomous vehicles.
Read all autonomous vehicle news.
SUBSCRIBE
You are welcome to subscribe to receive emails with the latest Autonomous Self-Driving Driverless and Auto-Piloted Car News , you can also get weekly news summaries or midnight express daily news summaries.