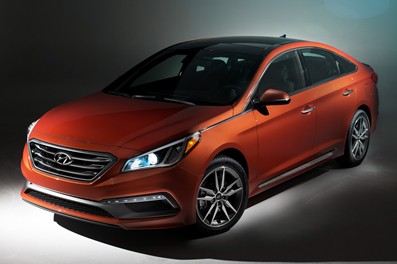 The Center for Auto Safety—the nation's premier independent non-profit consumer advocacy organization dedicated to improving vehicle safety, quality, and fuel economy—has petitioned the National Highway Traffic Safety Administration to investigate the 2011-2014 Kia Sorento, Kia Optima, Hyundai Sonata, and Hyundai Santa Fe as they may present a fire hazard. There have been more than 100 consumer complaints of non-collision fires submitted to NHTSA regarding these vehicles and 200 complaints of melted wires in the engine bay, smoke, and burning odors. These complaints reveal a frighteningly large number of vehicles manufactured at the same time catching fire. Altogether, more than 2.2 million of these vehicles were manufactured during model years 2011-2014.
The 2011-2014 Kia Sorento and Optima, as well as the 2011-2014 Hyundai Santa Fe, were all manufactured at the same facility, Kia Motors Manufacturing Georgia (KMMG) in West Point, Georgia. The Hyundai Sonata vehicles were made in Montgomery, Alabama. An important question is whether these commonalities indicate potential flaws in the manufacturing process that is worthy of immediate investigation, not only into the vehicles but the oversight and safety processes at these facilities. In the alternative, supplier error may be responsible.
"Unfortunately, most, if not all, auto manufacturers occasionally produce vehicles that catch fire, even when not involved in a collision," said Jason Levine, Executive Director of the Center. "However, when these Kia and Hyundai vehicles are compared to other similar vehicles that were manufactured at the same time, there is enough of a statistical disparity to suggest a systemic issue that NHTSA must investigate and seek a repair remedy as soon as possible."
Every week brings more instances of these dangerous fire and fire conditions to light. Based on the number of complaints and the level of risk from non-collision car fires, it is reasonable to conclude that more Kias and Hyundais will catch on fire, leading to fatalities or serious injuries—if they have not done so already. Petitions of this type to NHTSA require a formal response within 120 days. In the meantime, the Center will continue to work to inform the public of the fire risk these vehicles present and the need for Kia and Hyundai to recall and repair them as quickly as possible.
Read the Center's petition to NHTSA to investigate the above listed vehicles here.