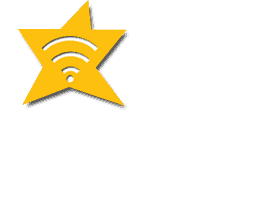 This week there was quite of bit of connected car news that was too short to report from the New York auto show and from all over the world. Companies in the news include IHS/Markit, Mercedes-Benz, Toyota, Jaguar, Dyson, TomTom and parking dogs.
IHS Merges with Markit for IHS Markit
IHS and Markit announced the signing of a definitive agreement under which the companies will combine in an all-share merger of equals to create a global leader in critical information, analytics and solutions. Based on the closing prices of IHS and Markit common stock on March 18, 2016, the implied equity value of the transaction is more than $13 billion. The transaction has been unanimously approved by the Board of Directors of each company.
Upon completion of the merger, the combined company will be renamed IHS Markit and will be headquartered in London and have certain key operations based in Englewood, Colorado.
New York International Auto Show
Mike Horn Pole2Pole MB G
During the New York International Auto Show in front of the legendary Explorers Club in Manhattan the starting signal was given today for Mike Horn's new expedition "Pole2Pole" with the Mercedes-Benz G-Class. The extreme athlete and adventurer is aiming to travel around the world on a unique voyage of discovery – from Europe to Africa, the Antarctic, Oceania, Asia, the Arctic, North America, and back again to Europe. After extensive equipment testing in March in wintry Canada, the "Pole2Pole" adventure will start on the 6th of May 2016 at the Yacht Club in Monaco.
Prius Prime
The Prius Prime, revealed at the NYIAS is expected to offer an estimated two times the electric range of the previous model — 22 miles – meeting the daily commuter distance of over half of U.S. drivers, and drive at speeds up to 84 mph without leaving EV mode. The Prius Prime can be plugged in at home to recharge its 8.8kWh battery pack.
Jaguar F-TYPE Sound Tunnel
New York City's Park Avenue Tunnel was closed off to the public as British car manufacturer Jaguar showcased the distinctive sound of the new F-TYPE SVR ahead of the 2016 New York International Auto Show [NYIAS].
Along with its performance and handling, the F-TYPE's visceral sound is one of the most celebrated features of Jaguar's highly successful sports car. The tunnel, which passes under seven blocks of the iconic Park Avenue area in Manhattan and is 422 metres long, provided a unique environment to experience the distinctive, purposeful, and harder edged sound delivered by the F-TYPE SVR.
Key to the new car's phenomenal sound is its Titanium and Inconel exhaust system.
Toyota Boshoku In Silicon Valley for R&D
Toyota Boshoku Corporation will establish a new office in Silicon Valley in April 2016. Designated the "Toyota Boshoku America Silicon Valley Office," this site will serve as an R&D base for Toyota Boshoku America, Inc., strengthening its capacity to conduct research and analysis on advanced technologies related to automated driving and automobile interior spaces.
The company plans to take advantage of its new Silicon Valley office to intensify research and analysis activities of cutting-edge technologies in multiple disciplines, some of which include emotion sensing as well as control technologies.
Fuel Cell Hyundai Become Power Plant
Researchers at Delft University of Technology (TU Delft) in the Netherlands successfully engineered and installed a socket on a Hyundai ix35 Fuel Cell that serves as an electrical outlet. In close collaboration with Hyundai Motor and other commercial partners they converted the zero-emission fuel cell electric vehicle (FCEV) into a power plant on wheels; a European first.
The converted Hyundai ix35 Fuel Cell has a capacity of ten kilowatt (kW), sufficient to power on average ten homes. With the socket in place the innovators managed to modify the car in such a way that it can distribute its electricity to the grid or directly to a house, for instance to complement the available wind and solar power.
U.K. Supports Dyson's EV Development
The U.K. government is funding Dyson to develop a new battery electric vehicle at their headquarters in Malmesbury, Wiltshire. This will secure £174m of investment in the area, creating over 500 jobs, mostly in engineering
Germans Like Plugin-Hybrids
Drivers now consider plug-in hybrid vehicles to be more attractive and practical than conventional hybrids, a survey commissioned by GKN Driveline has revealed. The poll of motorists showed that 75% preferred the idea of plug-ins, with 61.2% agreeing that an electric range of 50km would meet their daily needs.
The survey also indicates that the factor most likely to persuade drivers to consider a plug-in hybrid was greater availability of charging points (52%), followed by tax incentives (45%). Performance improvements (33%) scored slightly higher than environmental concerns (32%).
Worst City 4 Traffic Mexico City
TomTom released the results of the TomTom Traffic Index 2016, the annual report detailing the cities around the world with the most traffic congestion. And the big news this year is that Istanbul has been knocked off the top spot by Mexico City. Drivers in the Mexican capital can expect to spend on average, 59% extra travel time stuck in traffic anytime of the day, and up to 103% in the evening peak periods versus a free flow, or uncongested, situation – adding-up to 219** hours of extra travel time per year.
Next in the rankings are Bangkok (57%), Istanbul (50%), Rio de Janeiro (47%), and Moscow (44%), making up the top five most congested cities in the world.
Ranking of the most congested cities in North America in 2015 (Overall daily congestion level – extra travel time – population over 800,000):
| | | | | | |
| --- | --- | --- | --- | --- | --- |
| 1 | Mexico City | 59% | 6 | Seattle | 31% |
| 2 | Los Angeles | 41% | 7 | San Jose | 30% |
| 3 | San Francisco | 36% | 8 | Honolulu | 29% |
| 4 | Vancouver | 34% | 9 | Toronto | 28% |
| 5 | New York | 33% | 10 | Miami | 28% |
Vauzhall shows the parallael parking prowess of the Corsa, it looks like the Boxer is taking the credit for the Parallel Park Assist.