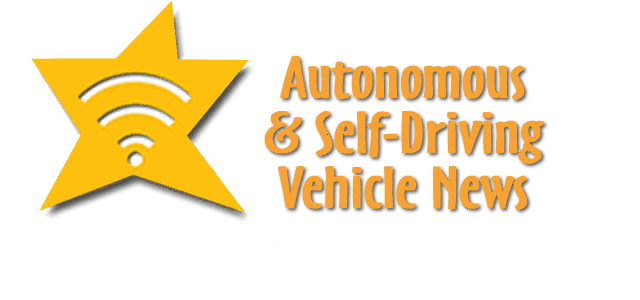 In autonomous and self-driving vehicle news are DeepMap, Robotic Research, Verizon, Local Motors, Keysight, Stantec, UL, Aurora and Embark.
RoadMemory from DeepMap
DeepMap, Inc., a global leader in autonomous driving technology, today announced DeepMap RoadMemory™, a crowdsourced mapping service.
RoadMemory enables automakers to accelerate the creation and deployment of large-scale digital maps via data collected from their own fleets of passenger vehicles and trucks. It is designed to expand geographic coverage more quickly and support hands-off autonomous driving features everywhere.
DeepMap is announcing RoadMemory in response to demand from vehicle makers seeking large-scale, high-performance, and economical mapping capabilities to support increased autonomy for upcoming production vehicles. Improved autonomy includes driver support features such as highway assist, intelligent braking, and traffic jam pilot.
RoadMemory will automatically build maps using crowdsourced data collected from on-car sensors such as cameras, radars, and newly-available automotive-grade LiDARs. RoadMemory is sensor-agnostic, providing a high degree of flexibility to automakers who require an open system and a choice of sensors to meet their needs.
RoadMemory will work hand-in-hand with DeepMap HDR™ (High-Definition Reference), DeepMap's highest-fidelity mapping offering. RoadMemory enables automakers to augment HDR's market-leading fidelity and ground truth accuracy with the scalable coverage, low latency, and superior economics of crowdsourcing.
Robotic Research, Local Motors and Verizon Work Work on Marine Corps Shuttle
Robotic Research, LLC, a global leader in autonomous driving technology and solutions, and Verizon Public Sector, a key Department of Defense digital transformation partner, announced today their joint support of an autonomous shuttle pilot project with US Ignite, Local Motors, and NavalX SoCal Tech Bridge as part of the 5G Living Lab at U.S. Marine Corps Air Station (MCAS) Miramar, in San Diego.
As part of the 90-day pilot, Robotic Research is providing the autonomous driving technology for Local Motors' autonomous shuttle, Olli, transporting people and packages around MCAS Miramar, leveraging Verizon's 5G Ultra Wideband to transmit the vast system and sensor data collected by the shuttle back to Robotic Research's nSight™ Vault storage service.
"Once the data is uploaded to nSight Vault through Verizon's 5G network, our nSight Review system monitors health and performs data analytics to continuously improve the operation of the autonomous shuttles," said Joe Putney, Director of Commercial Systems at Robotic Research. "We really benefit from Verizon's 5G service at MCAS Miramar providing real-time access to the large amounts of data generated by the system."
Verizon Public Sector and MCAS Miramar announced the first-ever 5G Ultra Wideband deployment on a military base last July. Since then, in collaboration with a number of strategic partners, they have created a true testbed for innovation, exploring 5G-enabled innovations across autonomous vehicles, artificial intelligence, and drones.
Robotic Research officials see the nationwide rollout of 5G as creating huge opportunities for autonomous vehicles by enabling higher-bandwidth and real-time sharing of data between vehicles and between vehicles and infrastructure. Among the other areas of focus being pursued, the 5G Labs team within Verizon is exploring the benefits of 5G around public safety, frictionless commerce, and energy management.
"We have worked collaboratively with the NWIC Pacific team to create a true testbed for innovation at MCAS Miramar," said Jennifer Chronis, Senior Vice President of Public Sector at Verizon. "Leaders across the Department of Defense understand the mission-critical role 5G plays in unlocking innovation for the military, and strategic partners like Robotic Research are bringing to life some of the exciting technologies that are possible when you integrate 5G."
One area of innovation includes onboard safety attendants. Currently, in most autonomous shuttles, there is a steward who monitors the health and status of the vehicle. But as the autonomous industry continues to mature, it could follow a similar model to that of home security systems.
"Rather than having a security guard in your home, there is a security system that provides information to a centralized location, where a single person can monitor many homes simultaneously," Putney said. "Similarly, you could have automated vehicles sharing data with a centralized monitoring station, so a single person can monitor and control a fleet of vehicles."
All that is required is a reliable data backbone, and Robotic Research officials see Verizon's 5G network as the next step in the right direction.
Local Motors Partners with door2door
Local Motors, a leader in the design and manufacturing of autonomous vehicles, announced today, they've reached a strategic agreement with door2door, a leading Berlin-based mobility software, and technology company, to develop ride-pooling software for Local Motors' electric autonomous vehicle, Olli 2.0. This is the first step between the two parties in making Olli an integrated ecosystem and the most efficient, flexible solution for municipalities and private campuses in Europe.
The partnership comes at an inflection point for autonomous vehicles in the European Union. Last week, German lawmakers adopted the world's first legal framework for autonomous driving to allow some autonomous vehicles (AVs) on public roads, pointing to the readiness of AVs to move from specialized pilot projects to commercial fleet applications.
door2door's mobility analytics software will determine optimal parameters for mobility operators to run autonomous shuttles, supporting transit planners with simulations and demand/supply analysis. Further, door2door's on-demand fleet management software will be deployed on Olli's onboard HMI and passenger's mobile phone. Riders will be able to call Olli to their location and define a drop-off location within the vehicle's operating domain. In order to fully optimize the joint autonomous shuttle service, door2door's pooling algorithms will allow for shared rides.
With over 60 deployments across Europe, door2door's software helps to increase transit ridership and optimize transit investment by identifying gaps in cities, villages, and rural areas. Local Motors has deployed multiple Olli vehicles in the EU, most recently providing thousands of rides in Hambach, Germany and Ghent, Belgium.///
Luminar Joins Industry Organization
Luminar Technologies, Inc. ("Luminar" or "the Company") (Nasdaq: LAZR), the global leader in automotive lidar hardware and software technology, today announced that it joined the Alliance for Automotive Innovation, CADIA, Auto-ISAC, and PAVE- four key industry organizations that each play an important role in shaping the future of the automotive industry.
The Alliance for Automotive Innovation (Auto Innovators) works with policymakers to support cleaner, safer and smarter personal transportation that helps transform the U.S. economy, and sustain American ingenuity and freedom of movement.
The Center for Automotive Diversity and Inclusion (CADIA) works to advance its culture of inclusivity and help break down systemic barriers that limit equity in representation within the automotive industry.
The Automotive Information Sharing and Analysis Center (Auto-ISAC) is an industry-driven community to share and analyze intelligence about emerging cybersecurity risks to the vehicle, and to collectively enhance vehicle cybersecurity capabilities across the global automotive industry, including light- and heavy-duty vehicle OEMs, suppliers and the commercial vehicle sector.
The Partners for Automated Vehicle Education (PAVE) is a coalition of industry, nonprofits, and academics focused on bringing the conversation about automated vehicles (AVs) to the public so everyone can play a role in shaping the future.
Keysight Helps Developers HIL
Achieving the goal of fully autonomous driving involves the development of highly complex software infused with artificial intelligence (AI) that can correctly interpret and act upon streams of real-time data from the surrounding infrastructure and from arrays of in-vehicle-based sensors. Thorough verification of the functionality, performance and safety of these systems will depend on detailed simulation and testing in the lab.
Keysight is committed to helping developers understand, integrate and deploy new technologies that enable advanced safety features, including hardware-in-the-loop (HIL) closed loop systems, which the automotive industry uses to emulate the vehicle systems that surround and connect to any newly developed components. ​​Keysight's C-V2X ADE solution on the UXM 5G Wireless Test platform supports a range of test types that will support future releases of 5G new radio (NR) C-V2X, to ensure investment protection including:
Transmitter Testing: Power, error-vector magnitude (EVM), frequency accuracy, in-band emissions, adjacent channel leakage ratio (ACLR).
Receiver Testing: Sensitivity, maximum input level, adjacent-channel selectivity.
Protocol Testing: Ensure correct PC5 link protocol, V2X message types and content are sent and received. Comprehensive coverage of C-V2X and LTE protocol test cases for GCF and PTCRB device certification testing.
Application Layer Testing: Incorporate application-level testing that integrates C-V2X scenarios with HIL systems.
"As the trend towards autonomous vehicles is continuously gaining momentum, the complexities for non-line-of-sight test cases and drive emulation scenarios are becoming increasingly important," said Thomas Goetzl, vice president and general manager of Keysight's Automotive & Energy Solutions business unit. "Keysight's C-V2X ADE solution will enable automotive engineering teams to emulate and verify complex closed-loop drive scenarios in a lab environment under controlled and repeatable test conditions to maximize safety for passengers and road users alike."
Keysight's C-V2X ADE solution with the UXM 5G Wireless Test platform provides an environment emulator for in-lab testing versus realistic roadway scenarios, from mundane to one-in-a-million. ​Using total scene generation, it exercises advanced driver-assistance systems (ADAS) software using time-synchronized inputs to the actual sensors, enabling customers to:
Validate the system performance earlier in the development cycle and enhance validation with synchronous testing of communication-based systems with application-level testing that integrates C-V2X scenarios with HIL systems.
Leverage the flexibility of the platform to add relevant sensor types and expand as sensor systems and test requirements evolve.
Reduce integration costs by leveraging an existing test environment and workflow, protecting investments in HIL systems and 3D modelers via an open ADE architecture.
Verify performance relative to the relevant intelligent transportation system (ITS) stack, ensuring accurate communication to and from the vehicle, covering cases for all major regions: China, Europe, and the United States.
Use 24/7 regression testing to ensure the quality of future updates as well as consistent testing of features and updates that are released post- start of production.
Stantec & UL Partner
kVA by UL, a global leader in automotive safety standards, and Stantec GenerationAV™, the autonomous vehicle consulting arm of global design firm Stantec, have announced that they are collaborating to advance the safe deployment of autonomous vehicle (AV) projects. Together, the two global players will offer customers a scalable safety advisory, validation and verification process within the operating environment, management operations and the vehicle. As cities and transportation agencies, residential and commercial developers, educational and healthcare institutions, energy producers and other entities make plans for AVs on streets and roadways, the complementary services from kVA by UL and Stantec GenerationAV offer a complete advisory solution, taking a systems view of multiple technologies in multiple domains with their respective safety impact.
"Before mass AV deployment can occur, people want assurance of AV safety," said Mary Joyce, vice president and general manager of UL's New Mobility division. "Establishing consumer confidence requires integrating safe AV technology in communities everywhere. That's why we are excited to work with Stantec to offer communities a service that helps them better understand technology safety status and coalesce around actions in their AV infrastructure plans with safety as the priority," Joyce said.
kVA by UL offers customers analysis from safety experts who will apply a critical and independent eye to safety and risk factors. The resulting analysis will highlight safety concerns in real-world conditions and provide safety and risk mitigation across diverse stakeholder viewpoints, including urban planners, transportation officials, insurance providers, vehicle manufacturers and AV technology developers.
The services will include an analysis of hazards and risks from AV technology applications, software, hardware, infrastructure, operational design domains, data, operations and overall technology integration. A combination of best practices and standards will be used, including UL 4600, the Standard For Safety For The Evaluation Of Autonomous Products, International Organization for Standardization (ISO) 26262 Road Vehicles – Functional Safety, ISO 21448 Road Vehicles – Safety of the Intended Functionality (SOTIF).  Customers will receive a management dashboard that can be leveraged to drive safety improvements.
"AV technology is changing the way we move people and goods, which impacts communities globally," said Corey Clothier, director of Stantec GenerationAV. "Safety and risk evaluations, operational protocols, policy considerations and stakeholder engagement will lead to trust in the technology and determine the level and speed of AV adoption. We are delighted to work with kVA by UL to support AV deployment decisions and accelerate automated mobility."
Stantec GenerationAV is advancing the adoption of automated mobility through end-to-end consulting services, including deployment planning, safety assessment and AV education. Stantec was recently selected to lead the implementation of the GoMed Program at the Las Vegas Medical District, one of the first long-term AV deployments in the world.
Aurora and Embark Joining Self-Driving Coalition
The Self-Driving Coalition – dedicated to working with lawmakers, regulators and the public to realize the safety and societal benefits of autonomous vehicles (AVs) – announced today that Aurora and Embark have joined the Coalition's Board of Directors. Both Embark and Aurora became members in 2020, and their addition to the Board stands to strengthen the Coalition's position as the leading organization representing all facets of the AV industry, including automotive, technology, delivery, and long-haul trucking.
The current Board includes Ford, Volvo and Waymo, and the broader Coalition brings together a wide variety of top AV companies including Argo AI, Cruise, Kodiak, Lyft, Motional, Nuro, Uber, TuSimple and Zoox.