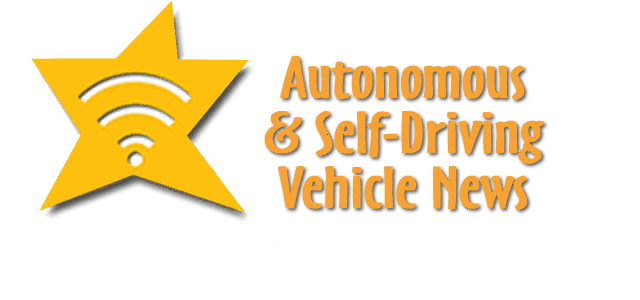 In autonomous and self-driving vehicle news are Waymo, Torc Robotics, Recogni, T-Mobile and RadSee.
Waymo is expanding testing is San Francisco
Waymo optimized the Waymo Driver's 360° vision system and lidar to navigate the complexities of urban driving. The highly sensitive cameras can spot traffic lights changing at a long distance – even among the papel picado on 24th Street – to enable smooth driving. And the cameras and lidar can instantly spot a jaywalker sprinting across our path and act appropriately – even when they emerge suddenly from behind a vehicle in the oncoming lane.
Waymo  designed it software to reason about the context, which is essential for driving safely in busy cities. The perception system lets the Driver know how to handle a pedestrian, a tree – and a pedestrian carrying a Christmas tree. If Waymo pull sup next to a bus by a crosswalk on Beach Street in Fisherman's Wharf, Waymo Driver can reason that hidden passengers may be getting off, and that they may soon cross the street.
Waymo is also building greater flexibility into its driving software to handle unexpected changes to the road. When driving on 19th Avenue during road work and  sensors spot traffic cones and road work signs, the perception system understands that they are guiding the car out of the usual lane, and our planning and routing systems can automatically update the vehicle's route to navigate the new layout.
Waymo is now accelerating the development and testing of its technology in cities, so it can one day bring the benefits of fully autonomous driving to more people.
Torc Robotics Picks AWS
Torc Robotics has selected Amazon Web Services (AWS), Inc. as its preferred cloud provider to handle the scale and speed needed for data transfer, storage, and compute capacity as the company prepares to deploy its fleet of next-generation self-driving test trucks in New Mexico and Virginia. With the growth in test fleet size, number of routes, and sensor capability, there is an increase in data ingestion and analysis needs by engineering teams in the U.S. and in Germany.
Torc is an independent subsidiary of Daimler Truck AG, responsible for commercializing a Level 4 autonomous system that will be offered to trucking customers. As defined by the Society of Automotive Engineers (SAE), under Level 4 autonomy, a vehicle is capable of performing all driving functions under specified operating conditions.
AWS's extensive capabilities are designed to provide rapid, secure data transfer, intelligent tiered storage, managed orchestration and analytics tools, and high-performance multi-core CPU and GPU compute to help Torc rapidly scale its agile and cost-efficient development platform and accelerate its testing and commercialization of the technology.
Torc's test fleet in New Mexico is already generating petabytes of data (1 petabyte is 1 million gigabytes) from tests on public roads. Torc's end-to-end software stack collects and processes raw data from multiple sensors such as lidar, radar and cameras. In addition to the expansion of routes and fleet size, the next generation of test trucks has integrated more sensors at higher resolutions to enhance object detection at longer ranges — further increasing the magnitude of data for analysis, simulation, and machine learning.
Recogni Inc. Funded
Recogni Inc., the developers of an AI vision cognition system for autonomous vehicles, announced $48.9 million in a Series B financing round, led by WRVI Capital, a prominent global technology investor. The proceeds will help Recogni bring its perception platform to market and expand its engineering and go-to-market teams.
In addition to WRVI Capital, new investors Mayfield Fund, Continental, and Robert Bosch Venture Capital joined existing investors GreatPoint Ventures, Toyota AI Ventures, BMW i Ventures, Fluxunit – OSRAM Ventures, and DNS Capital in the current financing round.
Recogni's AI-powered vision cognition module (VCM) will address the challenges of autonomous vehicle design and deployment. Applying innovations in artificial intelligence, application-specific integrated circuits (ASICs), and system software, the VCM will deliver groundbreaking performance at ultra-low power consumption, enabling high-resolution and high-frame-rate image processing from multiple cameras concurrently in real time.
5G Connected Future Incubator in Peachtree Corners
-T-Mobile and Curiosity Lab at Peachtree Corners, in collaboration with the Georgia Institute of Technology, today announced the creation of the 5G Connected Future incubator program designed to support the growth and development of entrepreneurs and startups as they work to build the next big thing in 5G.
The new 5G incubator is located in the city of Peachtree Corners' 500-acre smart city technology park, a living lab powered by T-Mobile 5G where more than 8,000 people live or work. The facility features a 25,000-square-foot Innovation Center and 3-mile autonomous vehicle test track. T-Mobile has deployed its Extended Range 5G and Ultra Capacity 5G network across the park, enabling developers to build solutions in a real-world environment. Here developers will build and test new 5G use cases such as autonomous vehicles, robotics, industrial drone applications, mixed reality training and entertainment, remote medical care, personal health and fitness wearables, and more.
"What a match-up! America's leading 5G network, the brilliant minds of Georgia Tech and the most advanced living lab in the country – now that's a powerhouse combination," said John Saw, EVP of Advanced & Emerging Technologies at T-Mobile. "We cannot wait to see the innovation that occurs as entrepreneurs and developers build the next big thing in 5G backed by these world-class resources."
The new incubator, managed in collaboration with Georgia Tech's Advanced Technology Development Center (ATDC), is an expansion of the T-Mobile Accelerator and part of the Un-carrier's efforts to fuel 5G innovation. T-Mobile supports numerous initiatives to help startups and entrepreneurs develop, test, and bring to market groundbreaking new 5G products and services. T-Mobile Accelerator is an award-winning program founded in 2014 that originated in the smart city corridor of Kansas City.
Companies participating in the 5G Connected Future program will work directly with technology and business leaders at T-Mobile Accelerator, Georgia Tech and Curiosity Lab as they build, test, and bring to market new products and services that unleash the potential of T-Mobile 5G. ATDC is a globally recognized technology incubator. The 5G Connected Future vertical is the fourth of its kind at ATDC, and follows other targeted programs in health, retail and financial technologies.
"In addition to the normal startup concerns, entrepreneurs in the 5G space face a unique set of challenges such as regulatory issues at the state and local levels, network security, and integration testing," said ATDC Director John Avery.
ATDC brings a unique framework that combines its startup curriculum, coaching, connections, and community, as well as direct access to Georgia Tech resources, research expertise, and student talent, to help entrepreneurs learn, launch, scale, and succeed. In this effort, ATDC will offer programming, recruit and evaluate startups, and hire staff to manage the vertical in Peachtree Corners.
"This collaboration is a great opportunity for ATDC and Georgia Tech, the city of Peachtree Corners and Curiosity Lab, and T-Mobile, a Fortune 50 company, to create a unique collection to work with these companies, refine their ideas into scalable companies, and bring these solutions to market more quickly," Avery said.
Such a partnership underscores "Georgia Tech's commitment to enabling tomorrow's technology leaders, which remains as strong as when ATDC was founded 41 years ago," said Chaouki T. Abdallah, Georgia Tech's executive vice president for research. "Innovation cannot take place in a vacuum, which is why entrepreneurs and startups require the knowledge and resources provided through partnerships such as ours."
"The City of Peachtree Corners and Curiosity Lab continue to affirm our commitment to technology innovation through programs, partnerships and engagements with industry leaders such as T-Mobile and Georgia Tech," said Betsy Plattenburg, executive director of Curiosity Lab. "These two organizations were instrumental in the launch of Curiosity Lab, and our continued collaboration will create opportunities for the next generation of intelligent mobility and smart city entrepreneurs."
T-Mobile 5G, A Platform for Innovation
T-Mobile is America's 5G leader, with the fastest and largest nationwide 5G network. T-Mobile's Extended Range 5G covers more than 280 million people across nearly 1.6 million square miles – more geographic coverage than AT&T and Verizon combined. With Sprint now part of T-Mobile, the Un-carrier is widening its lead, using dedicated spectrum to bring customers with capable devices download speeds of around 300 Mbps and peak speeds up to 1 Gbps.
Ouster Lidar for May Mobility
Ouster, Inc., a leading provider of high-resolution digital lidar sensors for industrial automation, robotics, smart infrastructure, and automotive, announced that it has been selected to provide four lidar sensors per vehicle on May Mobility's next generation of autonomous shuttles.
Since its founding in 2017, May Mobility has rapidly become one of the most visible and successful leaders in shared-ride autonomous vehicles, providing more than 270,000 rides to date.
Over the past several years, May Mobility has built prototypes with a wide variety of lidar sensor options before deciding on Ouster's sensors for both short range / wide field of view and mid-range lidar placements. The May Mobility team decided to use Ouster's digital lidar sensors for their high performance, field-tested reliability, and scalable pricing for larger deployments like those May Mobility plans to roll out in Arlington, Texas, and Higashi-Hiroshima, Japan, in 2021.
4D Imaging Radar from RadSee
RadSee Technologies Ltd. announced the availability of the automotive industry's first 4D imaging radar for ADAS and autonomous vehicles able to deliver ultra-high performance and scalability to OEMs and Tier 1 suppliers at up to one-third the cost of previous solutions. By combining the company's algorithms and patented antenna and system architecture with 77GHz commercial off-the-shelf (COTS) components, RadSee eliminates development risk as well as the usual trade-off between cost and performance.
The relevance of the company's game-changing approach to automotive radar was emphasized last week when RADA Electronic Industries Ltd., (Nasdaq: RADA, TASE: RADA) announced its intent to make a $3M investment in RadSee. RADA is a global defense technology company focused on proprietary radar solutions.
The RadSee platform scales to accommodate different autonomy levels – standard, premium and LiDAR-like – that are easily integrated, enabling widespread adoption across the entire spectrum of current and future automotive requirements. RadSee's technology is available for immediate integration into current ADAS design cycles as well as emerging autonomous vehicles.
Features and benefits of the RadSee 4D automotive imaging radar include:
Scalable, portable and flexible for quick time-to-market
Processor-agnostic, automotive-grade COTS implementations (unlike competing ASIC approaches)
400-meter range
Angular resolution of 0.25°
Static and dynamic object detection in a 120° field of view
Complete flexibility to fit into existing Tier 1 and OEM systems
Dramatically reduced development risks
Small form-factor architecture for easy and elegant design integration
As a key safety feature, automotive cameras alone are unreliable when driving conditions are dark or glaringly bright, or when the weather is bad, and LiDAR remains prohibitively expensive. Radar, however, is proven effective under any conditions using radio-frequency transmitters and receivers to accurately determine the shape, size, and movement of all objects in view, no matter the environmental conditions.