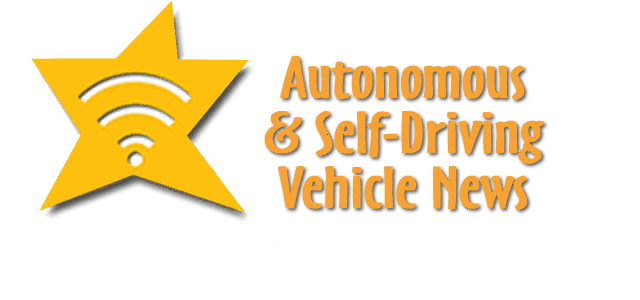 In autonomous and self-driving vehicle news are AT&S, Locomation, Motional, Xilinx and Continental.
AT&S Research
Electronics in particular are subject to significant stress in such systems, which can have a critical impact on their functionality. Finding solutions to these challenges is the goal of the so-called CHARM (Challenging Environments Tolerant Smart Systems for IoT and AI) research project, in which AT&S is also involved, as Hannes Stahr, Group Technology Manager at AT&S, explains: "Together with companies and research institutions from ten different countries, we are working on the development of powerful computer modules which could be used in fully autonomous mining vehicles in the future. AT&S's contribution is the development of a robust and resilient interconnect concept for a high-performance computer chip."
During the concept development phase, a measurement chip is used to check and validate system stability and reliability. In a later phase, this chip is replaced by a high-performance processor, which is embedded in a substrate – the translator between the microworld of the printed circuit board and the nanostructures of the microchip – thus enabling miniaturisation and highest data processing speeds at the same time. This is what enables the machinery used to carry out complex activities while the stable design at the same time guarantees maximum operational safety.
The development work of this project focuses on the application area of mining. Nevertheless, the results can also be used in other segments: "Of course we can also apply the learnings from this project to areas of autonomous driving for cars and trucks," says Stahr. First collaborations with the automotive supply industry are already in place, which – just like mining – requires maximum reliability and safety in all environmental conditions for these system-relevant components.
Locomation Sells Autonomous Truck
Locomation, the leading provider of safe and reliable autonomous trucking technology, today announced the world's first autonomous truck purchase order from Wilson Logistics, an industry-leading transportation logistics company based in Springfield, MO. Under the terms of the deal, a minimum of 1,120 Wilson Logistics tractors are to be equipped with Locomation's groundbreaking Autonomous Relay Convoy (ARCTM) technology, with the first units delivered in early 2022. Additionally, the deal amends the commercial agreement between the two companies to extend through 2028.
The agreement follows a successful pilot program with Wilson Logistics this summer that included two Locomation trucks hauling Wilson Logistics trailers and freight deployed as an Autonomous Relay Convoy (ARCTM) on a 420 mile-long route from Portland, OR to Nampa, ID. ARCTM allows one driver to pilot a lead truck equipped with technology augmentation while a follower truck operates in tandem through Locomation's fully autonomous system. Each ARCTM segment is engineered for maximum yield and utilization by Locomation's business operations team.
Motional Releases Report
Motional, a global leader in driverless technology,  released the inaugural Motional Consumer Mobility Report, a survey and report examining Americans' perception and understanding of driverless vehicles.
People are more open to driverless vehicles than ever before — but seeing is believing, and this is technology few people have actually experienced," commented Karl Iagnemma, President and CEO, Motional. "This report makes clear that familiarity is the key to adoption. As we get more cars on the road, we'll bridge the gap between the perception of this technology, and the reality of how positively and permanently it will change our daily lives."
The report revealed several key themes.
Safety First
Establishing confidence with consumers requires demonstrating the exceptional safety and reliability of self-driving vehicles.
Nearly two-thirds of Americans (65%) say safety is the most important consideration when making the decision to use a self-driving vehicle.


However, once the safety of the vehicles are established, Americans see the potential positive impact on their lives. In fact, when asked why they would consider opting for a driverless vehicle, safety was the top reason (36%), followed by the prospect of multi-tasking during the ride (15%), and helping the driving impaired (14%).
From helping lead the Safety First for Automated Driving white paper, to pioneering data sharing in the industry and safely moving more public passengers than anyone else, Motional leads the industry in safety.
COVID-19 Redefines Transportation Safety
2020 has proven to be a pivotal year for driverless technology and the pandemic has challenged the global community to re-think transportation.
83% of Americans agree that access to safe, clean transportation is a public health issue and 70% of Americans believe the risk of infection is a real concern impacting their transportation decisions.


69% of Americans agree that COVID-19 has changed how cities should be planned in the future.


Nearly one in five (19%) Americans are more interested in self-driving vehicles now than they were before the pandemic.
A Positive Impact on Cities and Communities
Despite a need for more education about the technology, Americans appreciate the positive impact self-driving technology can have on their communities.
51% of Americans agree their communities haven't done enough to increase access to transportation, and 54% agree self-driving vehicles could address mobility access for the underrepresented.


There is already a large market for driverless transportation – 62% believe self-driving vehicles are the way of the future
The Knowledge Gap
As it stands, Americans generally don't consider themselves knowledgeable about this technology — but those who do are ardent enthusiasts.
Respondents who identified as "extremely knowledgeable" about driverless vehicles are seven times more likely to say they're excited to ride in one than those who identity as "not very knowledgeable"


Only 13% identified as  extremely or very knowledgeable about autonomous vehicles.


Nearly two in five Americans (39%) believe self-parking and self-driving cars are synonymous, highlighting consumer confusion between self-drive and advanced driver-assistance systems (ADAS)
"There's a powerful connection between education and adoption, and as driverless technology moves from nascency to familiarity, we'll see demand increase sharply." commented Iagnemma.
Motional is led by driverless technology pioneers who participated in the historic DARPA Grand Challenge, and founded nuTonomy and Ottomatika, early leaders in the space.  The Motional team was behind some of the industry's largest leaps forward, including the first fully-autonomous cross-country drive in the U.S., the launch of the world's first robotaxi pilot (Singapore; 2016), and operation of the world's most-established public robotaxi fleet (Las Vegas; 2018 – present).  That fleet has provided over 100,000 rides, with 98% of riders rating their experience five-out-of-five stars.
The survey was fielded from July 17-21, 2020, and was conducted across 1003 responses from US consumers sampled using a blind online panel recruitment. The overall margin of error for the research is +/- 3.02% at a 95% confidence interval.
Motional is a joint venture between Hyundai Motor Group, one of the world's largest vehicle manufacturers offering smart mobility solutions, and Aptiv, a global technology leader in advanced safety, electrification, and vehicle connectivity.
Xilinx Powers Continentals's ARS
Xilinx, Inc. and Continental announced that Xilinx will power Continental's new Advanced Radar Sensor (ARS) 540 with the Zynq® UltraScale+™ MPSoC platform, creating the automotive industry's first production-ready 4D imaging radar. The collaboration enables newly-produced vehicles equipped with the ARS540 to realize SAE J3016 Level 2 functionalities and will pave the way toward Level 5 autonomous driving systems.
4D imaging radar determines an object's location in range, azimuth, elevation, and relative speed to provide detailed information about the driving environment not provided by earlier automotive radar systems that capture only speed and azimuth. Continental's ARS540 is a premium, long-range 4D imaging radar with high resolution and 300-meter range. Its wide, ± 60° field-of-view enables multi-hypothesis tracking for precise prediction while driving, which is critical for managing complex driving scenarios, such as the detection of a traffic jam under a bridge. In addition, the ARS540 system's high horizontal and vertical resolution enables detection of potentially hazardous objects on the road and responds appropriately. By supporting SAE Level 2 where the human driver is responsible for supervising vehicle control, and extending to fully autonomous Level 5, the ARS540 showcases the scalable usage of the sensor.
"The Xilinx Zynq UltraScale+ MPSoC platform delivers the high performance and advanced DSP capabilities we needed to realize the ARS540, combined with adaptability and a market-leading selection of network interfaces capable of handling the wide array of antenna data at extremely high aggregate transfer rates," said Norbert Hammerschmidt, head of program management radar at Continental. "Continental recently won designs with leading European and US OEMs and is in ongoing discussions with additional OEMs worldwide regarding the ARS540. We are very proud to continue our long-standing partnership with Xilinx and to now provide the market with a technology that has the potential to save lives."
The Xilinx Automotive (XA) Zynq UltraScale+ MPSoC is an adaptable platform that allows Continental's 4D imaging radar to be agnostic to multiple sensor-platform configurations and adapt to OEM specification. Parallel processing within the device's programmable logic delivers optimal performance and enables the fully independent, yet simultaneous processing pipelines that are critical to the ARS540's 4D sensing. The many digital signal processing (DSP) slices enable hardware acceleration of real-time radar sensor inputs.
StradVision AI Camera ISO Cert
StradVision's AI-based camera perception software for Advanced Driver-Assistance Systems (ADAS) and Autonomous Vehicles (AVs) was awarded the internationally recognized ISO 9001:2015 certification in September 2020.
ISO, or the International Organization for Standardization, is an international standards-setting body that works with national regulatory organizations around the world, including those in South Korea.
StradVision's latest certification indicates that it has met the requirements set by ISO 9001:2015 Quality Management System (QMS) for its pioneering SVNet software. The standard is based on seven principles of quality management: customer focus, leadership, engagement of people, process approach, improvement, evidence-based decision making, and relationship management.
This achievement reflects StradVision's ongoing commitment to customer satisfaction by ensuring consistent world-class quality in its products and services while meeting international statutory and regulatory requirements. StradVision met this goal through regular reviews of its systemic processes and customer relations.
By benchmarking the company against a standardized quality management system like ISO 9001:2015, StradVision provides assurance to their partners and the auto industry of the company's credibility and that they are well-equipped to meet the expectations and demands of the world's leading automotive and ADAS companies.
StradVision's SVNet is an AI-based embedded perception software that allows for ADAS and autonomous vehicles to detect and identify objects on the roads, such as other vehicles, lanes, pedestrians, animals, traffic signs, and lights, even in harsh weather conditions or poor lighting. Thanks to StradVision's patented and cutting-edge Deep Neural Network enabled technology, SVNet can be customized for any hardware system.
SVNet is currently being deployed in 8.8 million vehicles worldwide, such as SUVs, sedans, trucks, and self-driving buses, and maintains partnerships with leading global automotive Tier 1 suppliers and five of the world's top auto OEMs. StradVision's global partners also include NVIDIA, Aisin Group, Hyundai Motor Group, LG Electronics, Texas Instruments, Renesas, Qualcomm, Xilinx, Socionext, Ambarella, and BlackBerry QNX.
StradVision previously obtained China's Guobiao certification and the coveted ASPICE CL2 (Automotive Software Performance Improvement and Capability Determination Containment Level 2) certification, and was recently awarded the Grand Prize in the Electric/Electronic Category at the 14th Korea Patent Excellence Awards.