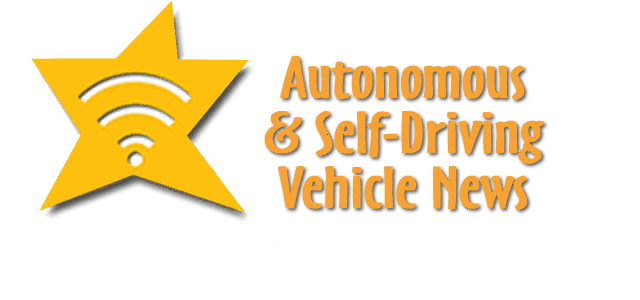 In autonomous and self-driving vehicle news are Ford, Argo.AI, Volkswagen, IIHS, OTTO Motors and Fortellix.
VW Investment in Argo.AI Finalized
Last July, Ford and Volkswagen announced a collaboration with Argo AI to introduce autonomous vehicle technology in the U.S. and Europe. As part of this collaboration, Volkswagen would join Ford in investing in Argo AI. Working together with Argo AI positions both Ford and Volkswagen to better serve our future customers while improving cost and capital efficiencies. While the uncertainty of today's business environment has created challenges for partnerships and investments in the self-driving space, this collaboration remains on track and will be a positive development for everyone involved. As a result, Volkswagen's investment in Argo AI was finalized June 1.
In addition to shared development costs, the deal with Volkswagen makes Argo AI's self-driving software the first with commercial deployment plans for both Europe and the U.S. Because it can tap into both automakers' global reach, Argo AI's platform has the largest geographic deployment potential of any autonomous driving technology to date. Scale and geographic reach are important factors in developing a self-driving system that is robust and cost efficient.
There are several important parts to developing a great self-driving service including the self-driving software, vehicle development, fleet operations and the customer experience. To be successful in this space, a company needs to look at every aspect of the business. It's not about being first. It's about providing value to our customers, making people's lives easier and offering cities new and improved mobility solutions.
IIHS Research Shows AVs Won't Prevent Everything
Driver mistakes play a role in virtually all crashes. That's why automation has been held up as a potential game changer for safety. But autonomous vehicles might prevent only around a third of all crashes if automated systems drive too much like people, according to a new study from the Insurance Institute for Highway Safety.
"It's likely that fully self-driving cars will eventually identify hazards better than people, but we found that this alone would not prevent the bulk of crashes," says Jessica Cicchino, IIHS vice president for research and a coauthor of the study.
Conventional thinking has it that self-driving vehicles could one day make crashes a thing of the past. The reality is not that simple. According to a national survey of police-reported crashes, driver error is the final failure in the chain of events leading to more than 9 out of 10 crashes.
But the Institute's analysis suggests that only about a third of those crashes were the result of mistakes that automated vehicles would be expected to avoid simply because they have more accurate perception than human drivers and aren't vulnerable to incapacitation. To avoid the other two-thirds, they would need to be specifically programmed to prioritize safety over speed and convenience.
"Building self-driving cars that drive as well as people do is a big challenge in itself," says IIHS Research Scientist Alexandra Mueller, lead author of the study. "But they'd actually need to be better than that to deliver on the promises we've all heard."
To estimate how many crashes might continue to occur if self-driving cars are designed to make the same decisions about risk that humans do, IIHS researchers examined more than 5,000 police-reported crashes from the National Motor Vehicle Crash Causation Survey. Collected by the National Highway Traffic Safety Administration, this sample is representative of crashes across the U.S. in which at least one vehicle was towed away, and emergency medical services were called to the scene.
The IIHS team reviewed the case files and separated the driver-related factors that contributed to the crashes into five categories:
"Sensing and perceiving" errors included things like driver distraction, impeded visibility and failing to recognize hazards before it was too late.
"Predicting" errors occurred when drivers misjudged a gap in traffic, incorrectly estimated how fast another vehicle was going or made an incorrect assumption about what another road user was going to do.
"Planning and deciding" errors included driving too fast or too slow for the road conditions, driving aggressively or leaving too little following distance from the vehicle ahead.
"Execution and performance" errors included inadequate or incorrect evasive maneuvers, overcompensation and other mistakes in controlling the vehicle.
"Incapacitation" involved impairment due to alcohol or drug use, medical problems or falling asleep at the wheel.
The researchers also determined that some crashes were unavoidable, such as those caused by a vehicle failure like a blowout or broken axle.
For the study, the researchers imagined a future in which all the vehicles on the road are self-driving. They assumed these future vehicles would prevent those crashes that were caused exclusively by perception errors or involved an incapacitated driver. That's because cameras and sensors of fully autonomous vehicles could be expected to monitor the roadway and identify potential hazards better than a human driver and be incapable of distraction or incapacitation.
Crashes due to only sensing and perceiving errors accounted for 24 percent of the total, and incapacitation accounted for 10 percent. Those crashes might be avoided if all vehicles on the road were self-driving — though it would require sensors that worked perfectly and systems that never malfunctioned. The remaining two-thirds might still occur unless autonomous vehicles are also specifically programmed to avoid other types of predicting, decision-making and performance errors.
Consider the crash of an Uber test vehicle that killed a pedestrian in Tempe, Arizona, in March 2018. Its automated driving system initially struggled to correctly identify 49-year-old Elaine Herzberg on the side of the road. But once it did, it still was not able to predict that she would cross in front of the vehicle, and it failed to execute the correct evasive maneuver to avoid striking her when she did so.
Planning and deciding errors, such as speeding and illegal maneuvers, were contributing factors in about 40 percent of crashes in the study sample. The fact that deliberate decisions made by drivers can lead to crashes indicates that rider preferences might sometimes conflict with the safety priorities of autonomous vehicles. For self-driving vehicles to live up to their promise of eliminating most crashes, they will have to be designed to focus on safety rather than rider preference when those two are at odds.
Self-driving vehicles will need not only to obey traffic laws but also to adapt to road conditions and implement driving strategies that account for uncertainty about what other road users will do, such as driving more slowly than a human driver would in areas with high pedestrian traffic or in low-visibility conditions.
"Our analysis shows that it will be crucial for designers to prioritize safety over rider preferences if autonomous vehicles are to live up to their promise to be safer than human drivers," Mueller says.
OTTO Motors Funded
OTTO Motors, a division of Clearpath Robotics, announced it has closed $29 million (USD) in Series C funding for the continued expansion of its autonomous mobile robot (AMR) platform. The investment, which follows years of rapid growth, was led by Kensington Private Equity Fund with participation from BMO Capital Partners, Export Development Canada (EDC), and previous investors iNovia Capital and RRE Ventures.
OTTO Motors enables the world's largest companies to create safer and more productive workplaces with autonomous material handling. This funding will be used to expand OTTO's global network of delivery partners and accelerate its product roadmap for enterprise customers with emphasis on its industry-leading autonomous technology.
Demand for AMRs has been growing worldwide as manufacturers have struggled to find workers to serve critical needs. The skills gap is projected to leave 2.4 million positions unfilled between 2018 and 2028, according to a 2018 study by Deloitte and The Manufacturing Institute, and the need for automation is projected to grow as companies seek ways to improve business continuity during and after the COVID-19 pandemic.
"Mobile robots are no longer a luxury in the workplace; they are a necessity," said Clearpath CEO and co-founder Matthew Rendall. "In a post-COVID world, AMRs enhance worker safety and bring resiliency to supply chains. As enterprises adapt, AMR demand will accelerate globally. This investment will enable us to grow to meet the evolving needs of the factories and warehouses of the future anywhere in the world."
"Clearpath and its OTTO autonomous mobile robots have been on our radar for some time.  We see strong trends favouring the acceleration of industrial automation generally, with Clearpath positioned very strongly to benefit from this rapidly growing sector," said Rick Nathan, senior managing director at Kensington. "OTTO's technology leads the market for core infrastructure for the factory of the future. It is becoming increasingly important for customers across all manufacturing and a compelling opportunity for our investors."
OTTO has helped Berry Global Group, a Fortune 500 manufacturer, meet increasing customer demand despite labor shortages at a plant in Kentucky. Berry Global's fleet of 19 OTTO AMRs operate 24×7 supplying cases to and from automated production machines.
"Our mission to ensure a safe and productive work environment, along with the challenges of persistent labor constraints, has led us to increase investments in creative automation solutions," said Scott Spaeth, director of corporate automation at Berry Global. "The OTTO vehicles address those challenges and deliver improved operations reliability, while enhancing the working environment for our employees."
Since launching in 2015, OTTO Motors has emerged as a leader in enterprise AMR deployments. Over 70% of the AMRs installed by OTTO are in Fortune Global 500 companies, including GE, Toyota, Nestle, and Berry Global. In recent months, OTTO has also seen a surge in demand from essential businesses responding to increased operational risks associated with COVID-19, including food, beverage and medical device manufacturing.
Including this Series C round, OTTO Motors has now raised $83 million (USD) in funding.
Foretellix Intros VIRES
Foretellix, an Israel-based start-up with a mission to enable measurable safety of automated driving systems,  announced a new technology solution with VIRES  part of Hexagon – that improves the quality of advanced driver assistance systems (ADAS) and autonomous vehicle testing through intelligent data-driven automation.
The new integrated workflow, which connects Foretellix's Foretify platform with the VIRES Virtual Test Drive (VTD) simulation software to provide coverage-driven verification, was unveiled during the Virtual Test Drive event series on Wednesday 27th May.
Foretellix develops the Foretify™ platform, for intelligent verification automation and analytics of automated driving systems. The platform includes:
a Measurable Scenario Description Language (M-SDL) used to describe both scenarios and coverage goals at a very high level
automation to generate combinations of combinations of scenario variants along with monitors to check and track scenario coverage
the ability to aggregate coverage data from the execution across all testing platforms (test vehicles, test tracks, simulation, X-in-the-loop)
analytics and metrics for developers to know where they are, what to do next, when they're done.
VIRES Virtual Test Drive (VTD) is a robust and comprehensive simulation suite used to test advanced driver-assistance systems and automated driving systems. It enables the design of 3D environments and scenarios to simulate complex traffic scenarios and edge cases with high accuracy. Highly modular and based on open standards, it connects with third party software and hardware to enable SiL, DiL, ViL, and HiL testing with test rigs, training simulators or sensors.
Both companies actively support an open ADAS and AV ecosystem and contribute to open standardization efforts and are involved in ASAM (Association for Standardization of Automation and Measuring Systems).
"Foretellix is excited to collaborate with VIRES in order to bring our joint customers a comprehensive simulation and verification solution, that also supports our mutual belief in open standards for the benefit of the automotive ecosystem," said Ziv Binyamini, CEO of Foretellix.
"Getting autonomous vehicles to market is a challenge that requires unprecedented collaboration across the ecosystem, especially to verify the safe operation of automated driving systems. Open data and continuous collaboration are absolutely paramount. We are happy to integrate our tools with emerging technologies such as Foretellix that can offer customers new ways to address these challenges," said Luca Castignani, Chief Automotive Strategist, MSC Software, part of Hexagon.
About Foretellix
Foretellix's mission is to enable 'measurable safety' of autonomous vehicles, enabled by a transition from 'quantity of miles' to 'quality of coverage'.
Foretellix was founded by a team of pioneers in measurable verification and validation, with a highly automated and proven coverage driven methodology broadly adopted in the semiconductor industry. They have adapted and tailored their approach for the safety verification and validation of autonomous vehicles.
Foretellix's Foretify™ Technology includes an open, high-level Measurable Scenario Description Language (M-SDL), intelligent and scalable automation, analytics and metrics. This includes the functional coverage metrics required to make a compelling 'safety case' to consumers, developers, insurance companies and regulators.