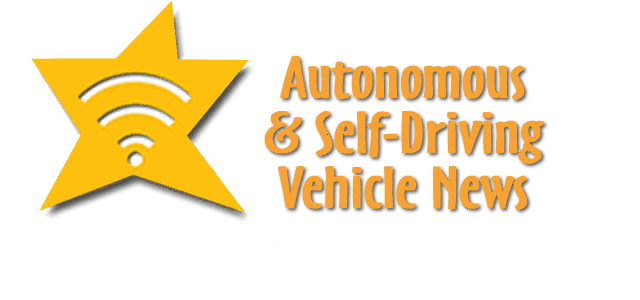 In autonomous and self-driving car news are Tesla, Strategy Analytics, NVIDIA, Fortellix and Foresight.
Tesla Autopilot Stops
The update to Tesla Autopilot adds traffic light stop and and stop sign control. Traffic Light and Stop Sign Control is designed to recognize and respond to traffic lights and stop signs, slowing your car to a stop when using Traffic-Aware Cruise Control or Autosteer. This feature will slow the car for all detected traffic lights, including green, blinking yellow, and off lights.
AVs Tracked
The "Strategy Analytics Autonomous Vehicles Service (AVS) report, "Localization and Mapping for Autonomous Driving," tracks all the automakers, Tier 1s, platform enablers and start-up companies who are increasingly adopting cloud platforms and server based mapping platforms in the automotive industry. High Definition (HD) mapping has become a crucial enabler for autonomous vehicles.
The report outlines how vendors such as TomTom and HERE are offering cloud based mapping services to enhance ADAS capabilities and autonomous driving features in vehicles. These companies have also announced collaborations in order to leverage artificial intelligence (AI) technology and improve the performance of their products.
The end result is that automotive OEMs such as Audi, BMW, Daimler, GM, Nissan, Toyota and others are increasingly adopting advanced location, localization and HD mapping approaches for their autonomous driving platforms and also improving the vehicles performance and scalability.
"In order for vehicles to navigate in precise accuracy, there is a need of more advanced localization approaches. In the past 30 years one can see a trend of increasing localization accuracy," said Angelos Lakrintis, Industry Analyst at AVS. "This trend predicts the 2020s to be the first decade of decimeter level of localization enabling the needs of autonomous vehicle operation."
NVIDIA for Xpeng
Xpeng Motors, a leading Chinese electric vehicle and technology company, announced today that its P7 smart electric sports sedan officially rolls out in China on April 27. The Xpeng P7 features the NVIDIA DRIVE™ AGX Xavier platform for its XPILOT3.0. Signaling the EV maker's confidence in NVIDIA's AI compute platform, Xpeng also announced it will leverage the DRIVE platform for its next production model.
The super-long range smart sedan Xpeng P7 is the company's first intelligent EV to be powered by the NVIDIA DRIVE AGX platform, which features the high-performance, energy-efficient Xavier system-on-a-chip (SoC). It is equipped with 12 ultrasonic sensors, five high-precision millimeter-wave radars, 13 autonomous driving cameras, plus one in-car camera with HD map and high-precision positioning. The smart electric sedan will bring several autonomous driving feature-firsts to Chinese customers, including Level 3*-ready full-scenario autonomous driving functions for highways, urban roads and valet parking.[
Foretellex Opens Up to ASAM
Foretellix, an Israeli based start-up with a mission to enable measurable safety of advanced driver assistance systems (ADAS) & autonomous vehicles (AVs),  announced that its Open M-SDL language concepts are included in the recently published ASAM OpenSCENARIO 2.0 Concept Document published by the Association for Standardization of Automation and Measuring Systems (ASAM, www.asam.net). ASAM membership consists of around 300 member organizations worldwide. These member organizations include automotive OEMs, suppliers, tool vendors, engineering service providers and research institutes.
Foretellix had previously opened M-SDL (Measurable Scenario Description Language) and contributed its concepts to the ASAM OpenSCENARIO concept working group. M-SDL is the first open language that addresses multiple shortcomings of today's formats, languages, methods and metrics used to verify and validate ADAS and AVs, and address the industry mandate for 'measurable safety'. Over 500 engineers from 250 different entities have already downloaded the M-SDL specification.
The ASAM OpenSCENARIO 2.0 standard is meant to support the definition of tests and scenarios for the full development process of autonomous vehicles, and the full complexity of real-world scenarios, including complex inner-city traffic. Required use cases span from pure software-based simulation, through SIL, HIL, VIL hybrid testing models, up to test tracks and street driving. It will also ensure a migration path from ASAM OpenSCENARIO 1.x, with execution compatibility. The ASAM OpenSCENARIO 2.0 concept document has been published and is available on ASAM's website here.
The concept document uses M-SDL for all examples of a declarative domain specific Scenario Description Language. The document includes the description "The foundational concept of OpenSCENARIO 2.0 is to establish a domain specific language of a declarative nature. A declarative language describes what should happen on scenario execution (including the required parameterization/variation), rather than how to do it. A declarative language can also have a dual interpretation, i.e. provide a single scenario description which can be used to describe both how to make it and how to monitor that it indeed happened….In cases where examples are supplied, they are supplied using the foundation of the M-SDL language".
"Foretellix is proud that M-SDL is used in this document as an example for a domain specific scenario description language," said Gil Amid, Co-founder of Foretellix and project leader for the ASAM OpenSCENARIO 2.0 concept project. "Foretellix is committed to open standards and is looking forward to expand its contributions to the ASAM OpenSCENARIO 2.0 standards development phase now being started within ASAM."
"ASAM is pleased to deliver a powerful concept for ASAM OpenSCENARIO 2.0 that meets the industry's critical requirements for scenario based testing, verification and validation and the full simulation domain", said Klaus Estenfeld, Managing Director for ASAM. "We are also thankful for all the contributions from Foretellix and all other project members in crystallizing these concepts with tangible examples. We expect the ASAM OpenSCENARIO 2.0 standard to build on these concepts with additional contributions from many companies and DSL developers around the world."
Foretellix will be hosting a webinar on April 30th, 2020, that describes the M-SDL language and it's contribution to ASAM OpenSCENARIO 2.0 concepts. Registration for the webinar is available at the following link.
Foresight Updates
Foresight Autonomous Holdings Ltd. , an innovator in automotive vision systems, provided an update on operational and financial measures taken by the Company in response to the COVID-19 pandemic.
The Company and its wholly owned subsidiaries, Foresight Automotive Ltd. and Eye-Net Mobile Ltd. are fully maintaining their business activities as usual, with minimal impact to research and development, business development and marketing activities. In response to the COVID-19 pandemic outbreak and its financial implications, Foresight has taken decisive action to reduce its monthly cash burn spending by more than 20%. These measures were implemented as of March 2020. Foresight is pleased with its technological development progress and does not foresee sizable impacts to its current commercialization efforts.
"We have reduced our expected annual cash burn by more than 20% and in addition have seen significant cost savings in SG&A due to decreased travel expenses, which provides us with a longer run rate. In addition, given the progress we have made so far in 2020, we have received significant interest from prospective strategic partners. We will continue to maintain our primary focus of building shareholder value," said Haim Siboni, CEO of Foresight.
"We have a high degree of trust in the Company going forward. We will continue to build on recent successes such as our partnership with FLIR Systems, Inc., a world leader in thermal imaging infrared cameras, as well as the groundbreaking technological developments to the QuadSight® vision system, including automatic calibration, 3D point cloud and multispectral sensor fusion. We believe that these new features will enable Foresight to expand into new industries and verticals in the coming months," concluded Mr. Siboni.
Considering the existing travel restrictions, the Company has adopted virtual meeting and presentation practices that allow continuous communications with both potential and existing customers. Foresight broadcasts live demonstrations to potential customers and shared recent test results over several media channels.
Foresight's health and welfare strategy aims to protect stakeholders such as employees, customers and vendors from the spread of COVID-19 while providing as much economic flexibility as is feasible. Consequently, the Company has implemented appropriate procedures, including remote working practices, to ensure that it is conducting business in a safe and effective manner. Foresight employees remain productive during this difficult time and, due to newly implemented initiatives and a high level of morale, the Company's sales force remains motivated.