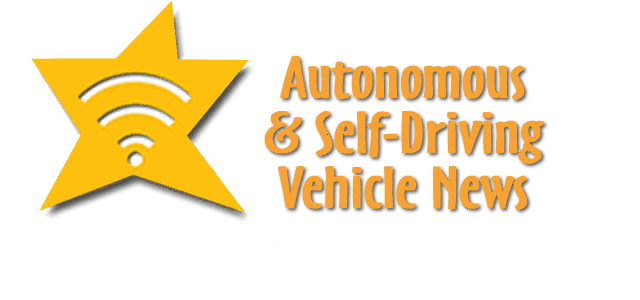 In autonomous and self-driving vehicle news this week were Synopsis, Waymo, UPS, AlixPartners and MITRE.
Synopsis Joins AVCC
Synopsys, Inc. announced that it has joined the new Autonomous Vehicle Computing Consortium. The Consortium brings together leading experts in the automotive, automotive supply, semiconductor and computing industries to help accelerate the delivery of safer and affordable vehicles. As a member of the Consortium, Synopsys will actively contribute to the development of a set of recommendations for system architectures and computing platforms that will be used to address the challenges of deploying self-driving vehicles at scale.
Waymo in Texas & New Mexico
Waymo  announced it will be driving its Chrysler Pacificas and long-haul trucks in Texas and New Mexico. On the promising commercial routes, the vehicles' s to explore how the Waymo Driver might be able to create new transportation solutions.
UPS & Waymo
UPS and self-driving technology company Waymo  announced a first-of-a-kind partnership to pilot autonomous vehicle package pickup in the Metro Phoenix area. Starting in the coming weeks, Waymo's Chrysler Pacifica minivans will shuttle packages from The UPS Store</a> locations to a local UPS sorting facility for processing.
"UPS and Waymo are exploring automated and autonomous technologies to enhance network operations," said Scott Price, UPS chief strategy and transformation officer. "Getting packages to our sortation facilities sooner and more frequently, while also creating an opportunity for later drop-offs for next-day service, can add enormous value for our customers."
UPS and Waymo will explore how autonomous ground vehicles improve customer service and network efficiency with a goal of jointly developing a long-term plan for how the companies can work together.
In the Arizona pilot, the vehicle will drive autonomously with a Waymo-trained driver on board to monitor operations.
"Waymo's mission is to make it safe and easy for people and things to get where they're going, and our partnership with UPS allows us to continue developing how our Waymo Driver can facilitate pickups," said Tekedra Mawakana, Waymo chief operations officer. "We look forward to working alongside the UPS team to safely and efficiently deliver packages starting in Metro Phoenix."
UPS invests in technologies that bolster its tightly integrated smart global logistics network. Over the last decade, the company has demonstrated leadership in advanced data analytics, artificial intelligence, autonomous drone delivery, robotics and facility automation.
Waymo is a self-driving technology company with a mission to improve road safety. Waymo has driven more than 20 million miles on public roads, 10 billion miles in simulation, and is the only self-driving technology company to have an autonomous ride-hailing service.
"The UPS Store is excited to participate with Waymo in this test to explore ways to provide an even better experience for customers within our network of 4,800 retail locations," said Tim Davis, president of The UPS Store, Inc. "Moving packages out of stores more frequently can also free up valuable space for franchisees within the retail environment."
New Survey Says Consumers Not Willing to Pay More for AVs
At a time when at least 60 traditional automotive players and new entrants worldwide are gearing up to spend tens if not hundreds of billions of dollars on the development of autonomous vehicles, a survey and analysis of consumer sentiment in six key automotive markets globally reveals that players are likely over-estimating customers' willingness to pay a big premium for higher-level AVs over today's technologies. That's according to a report released today by AlixPartners, the global consulting firm.
AlixPartners' Global Autonomous Vehicle Report, which is based on a survey of more than 6,500 consumers across China, France, Germany, Italy, the United Kingdom, and the United States, found that consumers are willing to spend just an 8% to 24% premium for "hands-off-the-wheel" autonomy over today's already-available technologies (lane-keeping assistance, automatic braking, etc.). The results ranged from Germany's 24% down to 8% in China. Americans surveyed said they'd be willing to pay just a 9% premium—or $1,868 versus $1,709.
At the same time, the survey results also suggest that the traditional auto industry, in particular, faces another big challenge when it comes to AVs: competition from ride-hailing.
When asked if they'd be willing to consider switching from personal-vehicle ownership to using autonomous-vehicle ride-hailing services, or "robotaxis," if the monthly cost were from 40% cheaper to even 20% more expensive than vehicle ownership, 44% to 84% across the six countries said they would—led by consumers in China, the world's largest auto market, at the 84%. In the U.S., 44% said they'd consider swapping their personal vehicle for ride-hailing under such circumstances.
"While AVs represent a whole new platform for mobility, companies venturing into this space—new-entrants as well as the traditional auto industry—should be taking a clear-eyed look at their pathway to a viable business model, including perhaps partnering with others to reduce risk on their autonomous-vehicle programs," said Mark Wakefield, global co-leader of the automotive and industrial practice at AlixPartners.
The AlixPartners survey also found that large percentages of consumers who self-identified as likely buyers of higher-level, personal-use AVs said they'll wait five or more years after widespread availability to buy one. Those results ranged from China's 51% up to 81% in the UK. Seventy-nine percent of Americans said they'd wait five years or more.
Consumers in the survey were also generally less than sanguine about the safety of AVs. Though 58% of Chinese said they were confident in higher-level AVs' ability to navigate safely from one place to another, responses in the other five countries ranged from 36% down to just 18%. Twenty-seven percent of Americans surveyed said they're confident.
The AlixPartners report also contains an analysis showing a correlation between the countries with lower gross domestic products per capita and a higher willingness to consider switching from vehicle ownership to ride-hailing AVs—with China by far in the lead in that regard.
"Many of the survey responses—from the highest interest in robotaxis to the highest confidence in AV safety—suggest that China could become the epicenter for 'all things AV' in the future," said Wakefield. "Given China's size alone, that puts all the more pressure on industry players everywhere to make smart, well-thought-through moves—and to make them soon, before it's too late."
MITRE MASE Laboratory
Assistive technologies in autonomous vehicles are evolving quickly and occupying more important roles in the way we work, travel, and manage our homes. MITRE created the Mobile Autonomous Systems Experimentation (MASE) Laboratory to research ways to accelerate advanced autonomous technology and provide objective perspective and recommendations for broad impact in multiple domains, including drones, commercial aircraft, tanks, and self-driving vehicles.
The lab's centerpiece is the MASE Jeep—a commercially available Grand Cherokee augmented for autonomy by an aftermarket vendor and outfitted by MITRE engineers with sensors, analytic and data recorders, and powerful processors. The Jeep provides the opportunity to explore new autonomous technologies and cutting-edge algorithms on a large mobile platform. The lab provides an integrated testing environment for emerging hardware, software, and approaches that will help to inform our government sponsors and collaboration partners.
"We have human interaction researchers who are experts at cognitive loading and how to effectively communicate between computers and people," says Zachary LaCelle, a senior autonomous systems engineer at MITRE. "We have cyber experts and autonomy experts working on ground transportation, urban air mobility, and defense applications. Our systems thinking mentality accelerates solutions to all of these problems. This broad combination of domain expertise allows us to provide additional, unique perspectives in this cutting-edge challenge area."
Teams working in the lab develop and evaluate technologies, identify solutions for emerging challenges, and recommend the most promising ones to our sponsors and partners. In addition, the lab can demonstrate capabilities to sponsors interested in scenarios where autonomy can be applied. Drawing on our innovators' expertise and point of view, MITRE can build an architecture that makes autonomous modules and hardware easier to mix and match across programs. That's where individual, siloed projects have traditionally spent a lot of money duplicating effort.
"Often, seeing the technology in action spurs additional ideas and conversation," LaCelle says. "We have the experts available to assist in research integration for people coming to us with specialized questions. We can also test new ideas, prototype them, and transfer them out to industry and other researchers."
MITRE has been working with autonomous technology in the national airspace for decades. The first major involvement with self-driving vehicles came with the company's entry in the 2005 DARPA Grand Challenge, a 132-mile off-road driverless car competition.
About MITRE
MITRE's mission-driven teams are dedicated to solving problems for a safer world. Through our public-private partnerships and federally funded R&D centers, we work across government and in partnership with industry to tackle challenges to the safety, stability, and well-being of our nation.
Read all autonomous vehicle news.
SUBSCRIBE
You are welcome to subscribe to receive emails with the latest Autonomous Self-Driving Driverless and Auto-Piloted Car News , you can also get weekly news summaries or midnight express daily news summaries.
[newsletters_subscribe lists="8, 20, 21, 10, 3, " list="checkboxes"