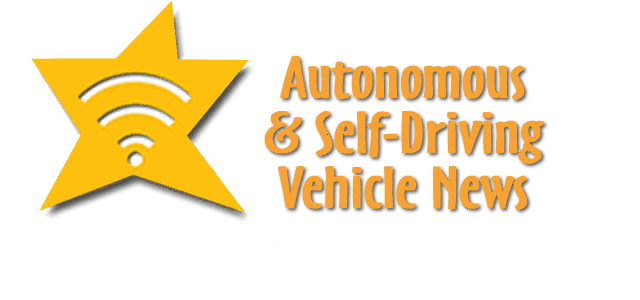 In autonomous news are Waymo DoorDash, Scotty, Starship Technologies, Velodyne, Beep, BestMile, StradVision, DeepMap and Molex.
DoorDash Beams Up Scotty
DoorDash acquired Scotty Labs technology for controlling self-driving cars with remote operations . The team includes  seven PHD's with prior research in everything from Electrical Engineering to Quantum Physics. Our people had also worked at companies like Apple, SRI International, Cruise Automation, Google, NASA and more.
Starship Robo-Delivers with More Money
Starship Technologies, announced that it has closed $40M in Series A funding. The company, which has just become the first to complete 100,000 commercial deliveries, also announced that it plans to expand its service to 100 university campuses in the next 24 months. Starship is working with the University of Pittsburgh and Sodexo in anticipation of a launch in the fall whilst Purdue University, Indiana is launching on September 9, with more following shortly.
Starship Technologies operates commercially on a daily basis around the world. Its zero-emission robots have traveled more than 350,000 miles, crossed 4M streets, and have just marked the milestone of completing 100,000 autonomous deliveries – the first self-driving robotics company to reach this number.
Starship, which does both restaurant and grocery deliveries around the world has now delivered over 6,000 pizzas, 7,000 gallons of milk, 8,000 coffees, 9,000 sushi rolls, 15,000 bananas as well as over 3,700 diapers.
Waymo Opens Data
Waymo announced the Waymo Open Dataset, a high-quality multimodal sensor dataset for autonomous driving is available free to researchers at waymo.com/open, it is comprised of high-resolution sensor data collected by Waymo self-driving vehicles. The dataset covers a wide variety of environments, from dense urban centers to suburban landscapes, as well as data collected during day and night, at dawn and dusk, in sunshine and rain.
This release contains data from 1,000 driving segments. Each segment captures 20 seconds of continuous driving, corresponding to 200,000 frames at 10 Hz per sensor. Such continuous footage gives researchers the opportunity to develop models to track and predict the behavior of other road users.
The dataset includes lidar frames and images with vehicles, pedestrians, cyclists, and signage carefully labeled, capturing a total of 12 million 3D labels and 1.2 million 2D labels.
This dataset covers dense urban and suburban environments across Phoenix, AZ, Kirkland, WA, Mountain View, CA and San Francisco, CA capturing a wide spectrum of driving conditions (day and night, dawn and dusk, sun and rain).
Velodyne Files Patent Infringement
Velodyne Lidar, Inc. filed a patent infringement complaint with the U.S. International Trade Commission (ITC) against Hesai Photonics Technology Co., Ltd. and Suteng Innovation Technology Co., Ltd. (a.k.a. RoboSense) for violations of section 337 of the Tariff Act of 1930 which makes unfair methods of competition and importation of certain products into the United States unlawful. Earlier this week, Velodyne also filed patent infringement complaints against Hesai and RoboSense in the U.S. District Court for the Northern District of California.
Velodyne is asking the ITC to investigate these lidar manufacturers for unlawfully importing and selling lidar sensors that infringe Velodyne's patented lidar technology (U.S. Patent 7,969,558). Velodyne requests the ITC issue permanent limited exclusion orders and cease and desist orders against Hesai and RoboSense to stop the importation and sale of rotating 3D lidar devices and products in the United States that infringe Velodyne's patented lidar technology.
Beep Partners with Bestmile
Beep, a Florida-based autonomous mobility solutions company, announced a partnership with Bestmile, the leading fleet orchestration platform. Through this partnership, Beep will leverage the market leading technology and tools that Bestmile offers to plan, manage and orchestrate its autonomous shuttle fleets.
Beep, headquartered in Orlando, Florida, offers autonomous mobility solutions to fleet owners and operators in low speed environments across the public and private sector. From route planning to fully managed autonomous vehicle transportation services, Beep's offerings are designed to drive differentiation, innovation, and a superior passenger experience, providing safe, clean, and efficient transportation between defined locations on private and public roads. The company's solutions are underpinned by NAVYA's AUTONOM shuttle, a driverless electric 15 passenger vehicle equipped with state-of-the-art sensor technology. Beep is the first distributor for NAVYA in the US and is the exclusive dealer for NAVYA in Florida.
Beep will integrate Bestmile's fleet orchestration solutions into its managed service offering that includes the management and monitoring of its AV fleet. The Bestmile platform will enable Beep to continually optimize all aspects of its autonomous fleet performance, including vehicle maintenance and service delivery to data analytics and machine learning for continuous improvement.
StradVision's Engineer Awarded Best Paper
StradVision, a vision processing technology solutions provider for Autonomous Vehicles with expertise in deep learning, announced that its algorithm engineer, Dr. Bong-Nam Kang, took home the Best Paper Award at CVPR 2019, as part of the IEEE Computer Society Biometrics Workshop.
In addition, Kang also spoke at the workshop about his paper, titled "Hierarchial Feature-Pair Relation Networks for Face Recognition". Kang was competing for the Best Paper award in a field of 1,200 total entries. CVPR is a high-level annual computer vision event — consisting of a main conference and several co-located workshops and short courses — which is targeted at students, academic leaders and industry researchers.
Kang's research will be applied to StradVision's Driver Monitoring System, directly improving both driver and passenger safety inside the vehicle.
"StradVision is thankful for this significant recognition of Dr. Kang and his research, which will prove critical to developing the most innovative camera software for Autonomous Vehicles in the years to come and increasing safety of AVs," said Junhwan Kim, CEO of StradVision. "Face recognition is a critical element of our software's deep-learning capabilities."
Kang joined StradVision this year after earning his Ph.D. (with a focus on deep learning and face recognition) from Pohang University of Science and Technology in South Korea. His paper focuses on how in-vehicle camera software with deep-learning ability can analyze unique characteristics of a driver's face to determine changes needed to vehicle operation.
"I appreciate all the recognition of my research," Kang said after receiving his award. "As self-driving cars become more prominent, it's critical that deep-learning potential such as learning from facial recognition is maximized to reach peak safety levels."
DeepMap is Gartner Sample Vendor
DeepMap, a leading provider of HD mapping solutions for autonomous driving,  announced it has been identified as a sample vendor in two Gartner Hype Cycle Reports:
Hype Cycle for Automotive Electronics (i) – HD Maps
Hype Cycle for Display and Vision (ii) – HD Maps
Molex Showcases V2X at AV 2019
Molex, a leading supplier of high-speed networking, datacom, rugged industrial and automotive solutions that enable innovative architecture design and development for the intelligent vehicles of the future, will showcase next generation vehicle-to-everything (V2X) communication capabilities at the Autonomous Vehicles (AV) 2019, August 21 -23 held at the Suburban Collection Showplace in Detroit, Michigan. This solution solves the connectivity challenges OEMs face with autonomous cars, development of simulation technology and, safety testing and regulations.
"We are deeply committed to a leadership role addressing the connectivity challenges of V2X to provide seamless communication with the cloud, which is critical for connected vehicles, stated Bill Cooke, director of product management VAS, connected vehicle solutions, Molex. As a trusted tier 1 supplier to the world's leading automotive brands, Molex antenna designs are essential to the development of vehicle connectivity devices as well as V2X communication systems.
To meet the rising demand in the automotive industry for data bandwidth, the role of a vehicle antenna becomes pivotal. The latest enhancements from Molex allow for more powerful connected infrastructure and networks to keep pace as autonomous vehicles make the transition to full-scale adoption.
As a key industry focus, Molex will participate in a panel discussion titled Tackling Connectivity Challenges of V2X, V2V Communication. The panel will deep dive into looking at how breaking into a fraction of the currently unused 5.9GHz bandwidth for Intelligent Transportation Services (ITS) can allow for safety signaling and what that means for connectivity and applications outside of safety services. In addition, looking at how the automotive industry can collaborate to roll out standard frameworks for V2X communication capabilities.
Hyundai Mobis Mass-Produces Radars & Cameras for Commercial Vehicles
Hyundai Mobis (KRX:012330) announced it will mass-produce its mid-range front-facing radars and camera sensors to domestic commercial vehicles starting September. This will be the first time that such advanced sensors are to be applied to commercial vehicles like trucks produced in Korea.
These radars and camera sensors are based on the key hardware and algorithms originally developed by Hyundai Mobis.
The sensors supplied by Hyundai Mobis are embedded with the Forward Collision-Avoidance Assist (FCA) system with data convergence between radars and camera sensors. This calculates a safe distance from the preceding vehicle and automatically reduces car speed in a dangerous situation. Hyundai Mobis could significantly promote the safety of commercial vehicles by preventing major rear-end collisions through this high technology and accelerate the advancement of domestic commercial vehicles.
Having already secured all camera sensors as well as short-range, mid-range and long-range radar sensors earlier this year, Hyundai Mobis is expanding its technological prowess, obtained from the advanced driver support system in the automobiles category, to advanced products specialized in commercial vehicles.
The front-facing camera sensors supplied by Hyundai Mobis to commercial vehicles have information processing abilities to stably analyze high-definition image data by applying multiple arithmetic systems. Its mid-range front-facing radars also have excellent resolving power and distance resolution to identify multiple targets at once within a short distance and the same angle with the range of 170m, which is the longest among commercial vehicles.
Read all autonomous vehicle news.
SUBSCRIBE
You are welcome to subscribe to receive emails with the latest Autonomous Self-Driving Driverless and Auto-Piloted Car News , you can also get weekly news summaries or midnight express daily news summaries.