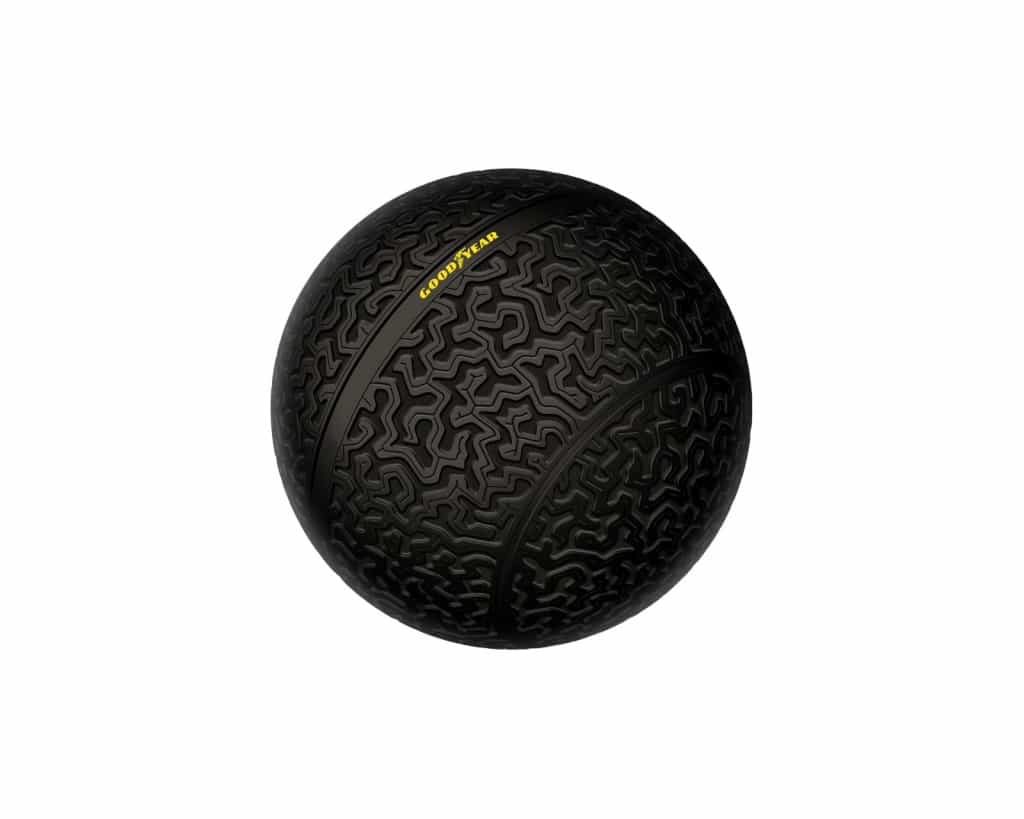 There were many connected car news announcements at the Geneva International Motor Show from BMW, TomTom, GoodYear (self-driving concept tires) and Nissan.
BMW on Street Parking
BMW is showcasing its On-Street Parking service powered by INRIX. With On-Street Parking Information, BMW ConnectedDrive is extending its range of intelligent digital services. The new  service uses intelligent algorithms and the benefits of networked vehicles to provide a parking probability display in cities. This speeds up the search for areas with free public parking spaces at the roadside. Traffic looking for parking spaces is effectively reduced and drivers reach their destination feeling relaxed.
On-Street Parking Information uses the movement data of vehicles that are both leaving a parking spot or searching for parking, and links this data with a local prediction model, thereby allowing possible parking options in urban areas, such as a particular part of town, to be computed and indicated on the car's Control Display.
On-Street Parking Information will be available in future BMW production models – initially in Germany and the USA from the end of 2016.
TomTom Live Traffic, PSA, Toyota, Fiat
TomTom announced that is NavKit – TomTom's leading navigation software, now uses Real-Time Maps, seamlessly receiving incremental map updates and additional geographies.
With this successful migration of TomTom NavKit to Navigation Data Standard (NDS) maps, following the recent launch of the world's first transactional mapmaking platform, TomTom claims is making it even easier for car makers to update and deliver, also over the air, the freshest TomTom maps and navigation software to drivers around the world.
PSA Peugeot Citroen's new global infotainment platform is built on the full suite of TomTom products. This platform includes automotive-grade digital maps, TomTom's award winning navigation software "NavKit" and its market leading live Traffic service.
TomTom announced the extension of Traffic and Local search to 3 years for the Toyota Europe vehicle range at no additional cost:
TomTom Local Search: locates places around the user and navigates directly there
TomTom Speed Cams: providing timely alerts on fixed and mobile traffic cameras
Weather: always knows the weather ahead and helps make the drive safer
Parking: provides real-time information on space availability at nearby parking buildings
Fuel: up to date fuel prices at nearby gas stati
The new Fiat Tipo CinquePorte and Station Wagon, and the new Fiat 500S, that premiered at the Geneva Motor Show, are available with a new version of TomTom's state of the art connected navigation in FCA's all mnew Uconnect 7" HD Nav and Uconnect 7" HD Nav LIVE systems.
Goodyear Has a Ball in Geneva with Ball-Shaped & Connected Concept Tires for Self-Driving Cars
Goodyear revealed two innovative new concept tires at the 86th Geneva International Motor Show that could literally reshape the future for autonomous cars.
The Goodyear Eagle-360 is a spherical-shaped design concept tire that would provide self-driving cars ultimate maneuverability, connectivity and biomimicry to increase safety.
The multi-orientation of the spherical-shaped tire allows the car to move in all directions, contributing to safety for passengers, as well as coping with space limitations such as tight parking lots or city streets.
Connectivity: Embedded sensors further increase safety by communicating road and weather conditions to the vehicle control system and other nearby cars, while tread and tire pressure monitoring technology regulate even wear of the 360-degree tire to extend mileage.
IntelliGrip, featuring advanced sensor and treadwear technology, is a solution for the earlier adoption of self-driving vehicles. The Goodyear IntelliGrip concept tire is designed to communicate with autonomous vehicle control systems, sensing road surface and weather conditions for improved driving safety and performance.
Senses road conditions.
The IntelliGrip also uses advanced active wear technology to assess the condition of the tire and the vehicle.
When the tire senses a rainy or slippery road surface, the autonomous vehicle will adapt its speed. Additionally, the tire can shorten the stopping distance, provide a better cornering response, optimize stability and even support collision prevention systems.
Nissan Intelligent Mobility in Geneva
A the Geneva International Motor Show Nissan show its Intelligent Mobility plan for how cars are powered, how cars are driven, and how cars integrate into society, all while staying focused on creating more enjoyable driving experiences that include
Nissan Intelligent Driving – creating more driver confidence, spearheaded by Nissan's autonomous drive technology, Piloted Drive.
Nissan Intelligent Power – more efficiency, more power, spearheaded by electric vehicles (EV).
Nissan Intelligent Integration – new links between vehicles and society
Each area represents cutting edge technological advances by Nissan: safety innovations through autonomous technology, such as high-stability control and high-reliability drive systems; high-efficiency powertrains, including alternative and conventional fuel engines with advanced transmissions; and energy management solutions.
Nissan will help connect cars to social infrastructure such as road, information and electric power networks which will eventually lead to reduced traffic jams, more efficient car sharing, remote vehicle operation and improved energy management.