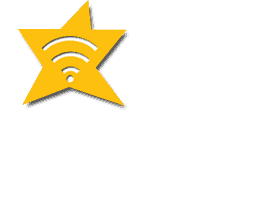 There were connected car news bits this week that were too short to report about Samsung, Ford, Deezer, Hyundai, Experian, Microchip, TI and Global Automakers.
Samsung Electronics is launching a new division to make car components for other companies. The new unit will not be part of the company's current three business arms, which include a mobile, components and a consumer-electronics units. However, it will collaborate with the three units to design smart car products, such as entertainment screens. Samsung SDI acquired Magna International's battery pack unit earlier this year.
ABI Research forecasts that the global hardware security module (HSM) sales volume per vehicles, including both consumer and commercial, will reach $2.3 billion by 2020.
Ford will invest $4.5 billion, its largest five-year investment ever, in electric vehicles and introduce 13 new models by 2020.
Tesla will tighten control on the Autopilot and Autosteer systems with the 7.1 software update. An anonymous user reported to Teslarati that the software limits Autopilot's capabilities. Drivers will only be able to activate Autosteer and Autopilot when traveling below the speed limit on a given road. The cruise control can be activated at any speed.
Deezer has updated its iOS app to be compatible with CarPlay for paying subscribers. Fetaures it enables are listenintg to albums, playlists and tracks, Flow to discover musics, listen to mixes and access to music offline.
Hyundai Motor has announced the name of its advanced, alternative-fuel compact vehicle due for launch in 2016: the Hyundai IONIQ. The car will be available with electric, plug-in gasoline/electric hybrid, or gasoline/electric hybrid powertrain – the first car from any manufacturer to offer customers these three powertrain options in a single body type.
Experian Automotive announced an analysis that found more than 10 percent of all luxury vehicle registrations between 2010 and 2014 occurred in December The next highest month was November, at 8.8 percent. Individuals who earn more than $100,000 per year are 66 percent more likely to purchase a luxury vehicle, while consumers over the age of 40 are 8 percent more likely and men are 4 percent more likely. The average credit score for a luxury vehicle buyer is 746, which is 36 points higher than the credit score for an average new car buyer.
Microchip Technology  applauded the Linux Foundation for presenting its vision of the automotive industry's future and the value of Automotive Grade Linux (AGL), in a session at the MOST Cooperation's Interconnectivity Conference Asia 2015, in Tokyo.  During their presentation titled "How Open Source Collaboration Is Transforming the Automotive Industry," the Linux Foundation highlighted the importance of collaborating to build the car of the future. They further indicated that rapid innovation can be accomplished by leveraging Linux and other open-source standards, in conjunction with most technology, which enables seamless device networking within the AGL software platform.
Texas Instruments introduced the industry's first integrated battery monitor and protector to measure 16 battery cells at one time. The bq76PL455A-Q1 provides highly accurate cell-voltage monitoring for large batteries with up to 256 cells in a series and can enable a more intelligent battery management in electric vehicles, hybrid electric vehicles, and grid energy storage systems. System integrators use the bq76PL455A-Q1 to develop innovative battery management systems including considerations for efficiencies and safety.
The Association of Global Automakers (Global Automakers) believes it is important that a measured approach be taken when modifying the National Highway Safety Administration's (NHTSA) consumer information program.