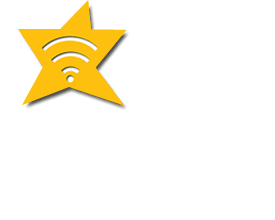 There were many connected car news shorts this week with news that was too short report about Nuance, Wind River, NXP, Audi, Toyota, Honda, GM, TrulyHandsfree and Johnson Controls.
Nuance Moves into Motown
Nuance opened a new automotive lab in the Greater Detroit Area, to deliver smarter, safer experiences for the connected car. With an immersive driving simulator, A/V recording capability, and observation room, Nuance's new automotive lab is used to conduct research, technology demonstrations, and usability testing of automotive voice recognition technologies. The facility is also equipped with a state-of-the-art vehicle noise playback system alongside Bluetooth and cell network simulators. A team of dedicated engineers is focused on further optimizing voice for the car by utilizing the latest tuning and measurement capabilities for automotive voice recognition and hands-free phone systems.
Nuance's technology is deployed in more than 110 million in-car and 50 million portable navigation systems worldwide.
Wind River Reaches Level 3
Wind River announced that it has been appraised at Level 3 of the CMMI Institute's Capability Maturity Model Integration (CMMI) for its worldwide Automotive Solutions & Professional Services.
Wind River completed a CMMI SCAMPI 'A' appraisal and achieved a CMMI Capability Level 3 in 18 process areas, resulting in a CMMI Maturity Level 3.
Audi's MMI Wins Auto Zeitung Awards
"Auto Zeitung" news readers rated Audi infotainment, connectivity and assistance systems in first place. The new Audi Q7 won best "Connected Car" by a large margin. Audi MMI touch was rated tops in the "Control and display concepts" category with 38.8% of votes. Voice control, which can understand natural language speech inputs, won 38.1% of votes in the "Voice control" category. The Bang & Olufsen Advanced Sound System with 3D sound, which brings the spatial dimension of sound into the car, dominated in the "Audio Sound System" category with 48.8% of votes – the highest individual rating of the reader poll.  Audi took first place in all ten categories in which it entered a car.
TrulyHandsfree More Handy with Update to 4.0
Sensory Inc., announced TrulyHandsfree 4.0, the next generation of the voice user interface platform. Compared to previous versions of TrulyHandsfree, version 4.0 with deep learning offers improved performance and up to an 80 percent increase in word accuracy. TrulyHandsfree 4.0 offers filterbank features as an alternative to MFCC features, along with new phrase spotting techniques.. It also contains Sensory's new neural nets engine that supports deep learning acoustic models, dramatically improving speech recognition accuracy in real-world noise.
The update adds larger deep learning acoustic models for better accuracy. New algorithms overcome reverb and harsh acoustic environments. The advanced filterbank features improve front-end speech feature extraction. It is compatible with TrulyNatural and enables seamless handoff from TrulyHandsfree to TrulyNatural processors. The enhanced architectural scalability allows for low-power DSP implementations with secondary accuracy improvements at the operating system level."
More Patents for Automakers: Toyota, Honda and GM
According to Germany's Center of Automotive Management (CAM), the 18 biggest global carmakers registered more than 57,000 patents in 2014. Honda came second after Toyota and General Motors was in third place.
Johnson Controls Starts Making more Start-Stop Batteries
Johnson Controls is expanding the production of advanced batteries for Start-Stop vehicles amid growing demand for better fuel economy and more sustainable technologies. The company will increase its existing Absorbent Glass Mat (AGM) battery capacity in its Toledo, Ohio plant, bringing the overall invested amount to $130 million since the start of production for this technology in the U.S. in 2012.
Start-Stop enables up to 5 percent fuel economy savings over a conventional vehicle.  The technology automatically shuts off the engine when the car is idle and restarts it when the driver's foot leaves the brake pedal. During this time, the vehicle's electrical systems – from entertainment to lights – use energy from an advanced lead-acid battery rather than the gas-powered engine, thus saving fuel. The global Start-Stop market for new vehicles could reach 53 million annually by 2020.
NXP Semiconductors New Ethernet Families
The new NXP of Ethernet products build on BroadR-Reach – an automotive standard defined by the OPEN Alliance industry group, to make Ethernet that meets the automotive industry's stringent requirements. NXP's automotive portfolio is made up of two product families, Ethernet transceivers (TJA1100) and Ethernet switches (SJA1105). NXP's modular approach with switch and transceiver allows for flexible and cost efficient combinations.
NXP's Ethernet PHY TJA1100 supports automotive low power modes
NXP has developed the Automotive Ethernet Switch SJA1105 in close cooperation with TTTech. The switch uses Deterministic Ethernet technology to guarantee message latency in applications such as autonomous driving. Deterministic Ethernet supports the trend toward increasing bandwidth requirements of up to one gigabit, while ensuring high reliability in networked control systems and high availability in fail-operational applications. It comprises several standards including Ethernet (IEEE 802.3), Time-Triggered Ethernet (SAE AS6802) as well as Audio Video Bridging (AVB) and Time-Sensitive Networking (TSN).