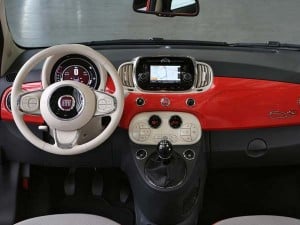 Here are automotive connected car news stories this week that are too short to report but are interesting nonetheless. Companies covered include Uber, Daimler, BMW, Fiat, Jaguar Land Rover, Toyota and more.
Uber bought Bing Maps, along with 100 Microsoft engineers, as part of the ride-hailing company's ongoing efforts to build out its own mapping tech.
Daimler trucks bought a minority stake in Seattle-based telematics provider Zonar Systems, to learn more in the area of connectivity. The companies have partnered for more than five years, starting with the launch of the Virtual Technician remote diagnostic system. Zonar's products can be factory-installed in Freightliner Trucks, Western Star trucks and Thomas Built Buses. DTNA and Zonar will continue to co-develop new products.
BMW's Oliver Zipse said the company is ready to make self-driving cars for technology companies such as Apple or Google if ever they are asked to do so.
The 2016 Fiat 500 will have a five-inch entertainment screen.
Cruise Automation is developing an aftermarket system called the RP-1 Highway Autopilot with an expected price tag of $10,000. We requested a news release and received an email stating "Unfortunately, we don't have anything to announce right now."
Jaguar Land Rover prefers human drivers. Head of Research and Development, Wolfgang Epple, said at a news conference, "We don't consider customers cargo. We don't want to build a robot that delivers the cargo from A to B."
The 2016 Toyota Mirai hydrogen fuel cell electric vehicle will have an EPA-estimated 67 miles per gallon equivalent (mpge) city/highway/combined and an EPA-estimated driving range rating of 312 miles on a single tank of hydrogen. Mirai is the only zero emission electric vehicle on the market that tops the 300 mile range milestone.
National Mobility Equipment Dealers Association (NMEDA) is partnering with HelpHOPELive, a nonprofit organization that provides individuals, families and community volunteers with tools to raise funds to cover the costs of modified vehicles and adaptive equipment.