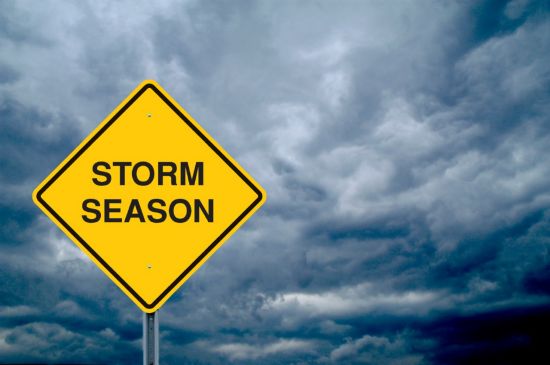 Hurricane and disaster season is upon us. Two automotive companies are offering support during disasters. OnStar subscribers can rest assured because of Crisis Assist services. And in case of major disasters Mazda supports the American Red Cross through the Annual Disaster Giving Program (ADGP).
Chevrolet, Buick, GMC and Cadillac vehicles with OnStar services have less to worry about because OnStar offers Crisis Assist services to customers, for all its plans in the event of an extreme weather emergency.
More than 1.1 million OnStar customers reside in these areas in the Atlantic/Caribbean/Gulf hurricane area where hurricane season lats until late November.
OnStar has relationships with more than 6,000 9-1-1 emergency call centers nationwide, allowing subscribers to receive fast, localized assistance in any type of emergency. In a hurricane or other disaster, a push of OnStar's red emergency or blue button will put drivers in contact with an advisor for assistance.
Before a crisis, OnStar is available with weather updates, including severe weather warnings, and can help subscribers find shelter. During a crisis, subscribers can request emergency assistance for themselves and others, or get the latest information on evacuation routes and areas impacted by the natural disaster. After a crisis, OnStar continues to assist with emergency and navigation response services, and can also connect subscribers to loved ones.
OnStar also provides assistance in situations when cell phone service may not work. OnStar provided more than 65,000 complimentary Hands-Free Calling minute in May to help customers impacted by flooding in Texas and Oklahoma.
Mazda NA supports Red Cross
The American Red Cross honored Mazda North American Operations for its support of Red Cross disaster response work through the Annual Disaster Giving Program (ADGP) giving money, vehicles and volunteer support.
Mazda increased its annual contribution to ADGP and is now the first automotive manufacturer to join as a $1 million member of the giving program via cash and vehicles donations. Mazda's vehicle donation is the company's largest in-kind vehicle donation ever.
Mazda will supply 18 vehicles to Red Cross chapters across the nation to deliver emergency supplies and services to families affected by disasters and other emergencies.  Mazda donated nine 2015 Mazda CX-9 three-row crossover SUVs as well as nine 2015 Mazda5 multi-activity that seat six people. The vehicles willhelp transport resources and materials to train people in lifesaving skills such as CPR, AED and first aid.
Mazda also supports Red Cross blood drives and disaster preparedness efforts in their communities, and provides employees opportunities to support the Red Cross through volunteer work.