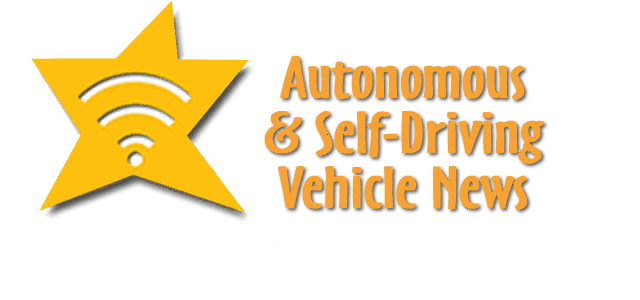 In autonomous and self-driving vehicle news are Waymo, Woven Planet, Perrone Robotics, Aurora, Baidu, LightWare, RoboSense and Ghost Robotics.
Waymo Hub in DFW
Waymo is building a dedicated trucking hub in the Dallas-Fort Worth area as we grow our footprint in Texas and continue driving across I-10, I-20, and I-45. Located in South Dallas, this 9-acre hub will be built from the ground up uniquely for Waymo Via and autonomous driving operations. It will be Waymo's primary operations center in Texas designed for commercial use with our carrier partners and be able to accommodate hundreds of trucks and personnel as the company scales its presence in the region and enable increasingly large and complex testing needs on our path to fully autonomous operations.
"This hub will not only bolster our operations in Texas but is also well-suited to support long haul routes across the Southwest and connect with our Phoenix operations center," wrote Rocky Garff, Head of Trucking Operations.
Woven Planet Buys CARMERA
Woven Planet Holdings, Inc. ("Woven Planet"), a subsidiary of Toyota Motor Corporation, announced the closing of the acquisition of CARMERA, a U.S.-based spatial AI company that specializes in developing scalable, next-generation mapping solutions for automated mobility, a proposed transaction previously announced in July 2021. Following its acquisition of Level 5, the automated driving division of Lyft Inc., this is the second acquisition for Woven Planet, a group that is focused on mobility innovations and investments in automated driving, robotics, smart cities, and more.
The CARMERA team has been a long-standing, trusted partner to Woven Planet, and with the closing of the transaction, Woven Planet will immediately oversee their offices and operations in New York and Seattle. They will join Woven Planet's Automated Mapping Platform ("AMP") team, helping develop AMP to become the most globally comprehensive road and lane network HD map platform, enabling high-precision localization support to automated vehicles. CARMERA's strengths in map updates, change management and camera-based crowdsourcing from fleets will complement and help expand upon the HD mapping platform Woven Planet has already built. Together with Level 5 and Toyota Research Institute ("TRI"), the addition of CARMERA will bring Woven Planet one step closer to achieving its vision "Mobility to Love, Safety to Live."
The deal closure follows the Committee on Foreign Investment in the United States (CFIUS) review of the deal.
Perrone Robotics Contracted by UW-Madison
Perrone Robotics, Inc., a leading provider of fully autonomous vehicle (AV) technology and turnkey vehicle solutions for the mobility of people and things, was recently awarded a contract by the University of Wisconsin-Madison to deliver an electric Low Speed Vehicle (LSV) shuttle integrated with Perrone's TONY® retrofit kit. The shuttle, nicknamed "The Badger," is part of an effort to pioneer and integrate autonomous vehicle shuttles into public transportation systems in Racine, Wisconsin. It will be used across student, faculty and guest transit operations. The contract award includes deployment of Perrone's reliable core TONY® autonomous vehicle driverless system, the licensing of software, integration of a Polaris GEM LSV, and the provision of related services.
UW-Madison's Traffic Operations and Safety Laboratory (TOPS Lab), a research laboratory within the Department of Civil and Environmental Engineering, will use the highly automated vehicle on public and private roads for research, data collection and public engagement. Through a partnership with the city of Racine, Gateway Technical College and UW-Madison, Perrone's AV vehicle will be part of a larger initiative focused on bringing mobility options across Wisconsin.
The deployment of the shuttle will be based on a fixed-route service on private and public roads surrounding the technical college campus with plans to expand to a downtown Racine connector route and on-demand service during off-peak hours. Trained Racine Transit operators will man the AV shuttles during service to oversee operations.
Aurora Releases Safety Case Framework
Aurora, the self-driving company, released its initial version of the Aurora Safety Case Framework — the first self-driving Safety Case Framework that applies to both autonomous trucks and passenger vehicles. The safety case-based approach is a defined way to evaluate when its vehicles are safe enough to operate on public roads and to assess that they are not creating an unreasonable risk to motor vehicle safety.
"A Safety Case Framework is the most effective and efficient path to safely pulling the safety driver and it's an imperative component for any company looking to operate without a safety driver and safely deliver commercial-ready self-driving vehicles at scale," said CEO and co-founder Chris Urmson. "It's something other self-driving companies should strongly consider using as they move towards commercialization."
Aurora's Safety Case Framework captures different elements that are critical for evaluating the safe development, testing, and operation of a self-driving vehicle on public roads. While a safety case-based approach is frequently used in a variety of other safety-centric industries — including aviation, nuclear, medical, automotive, and oil and gas exploration and extraction — it is not yet the norm in the self-driving industry.
"Ultimately, a strong safety case-based approach should signal — to employees, partners, regulators, and the general public — that the product being put on the road is acceptably safe. We're publishing our Safety Case Framework as part of our commitment to transparency and collaboration, and because we believe that all AV companies need to work together to make our roads safer," said Aurora Vice President of Safety Nat Beuse.
Within Aurora, its Safety Case Framework is how the company continuously reviews evidence and evaluates the Aurora Driver's performance and development against internal standards to ensure it's confident putting self-driving vehicles on the road both with and without a vehicle operator. Externally, it enables the company to effectively share its approach and progress with partners, customers, regulators, and the general public.
Aurora's framework is an industry first:
Aurora is addressing trucking and passenger mobility, all in one: From day one, the company developed the Aurora Driver to learn from experience across multiple use cases – large trucks moving goods on highways, passenger vehicles moving people on highways, or those vehicles moving goods and people on suburban and urban roads. Consistent with this common architecture of Aurora Driver's hardware and software, Aurora is the first company to publish the method for a company to determine that its self-driving system — whether integrated into an autonomous truck or a passenger car — is safe enough for public roads. While the company tailors the framework for the specific vehicle platform and operating domain, this approach enables the team to work from one set of transparent guidelines, ensuring Aurora can develop quickly and operate safely.
Aurora is evaluating the entire development lifecycle, not just deployment: Instead of just focusing on safety for a final commercially deployed product, Aurora's Safety Case Framework is adaptable, with claims that support different aspects throughout the lifecycle of self-driving vehicle development, from testing to deployment. This means that Aurora will be able to adapt the safety case claims it has published today to different vehicle platforms, vehicles with an operator behind the wheel, and vehicles on testing tracks as well as public roads.
Aurora is focused on the entire enterprise, not just the vehicle: Rather than being limited to just the vehicle, Aurora's Safety Case Framework lays out the safety story for Aurora as a self-driving enterprise: the vehicle, people, processes, culture, and supporting programs and systems of the organization.
Perrone Robotics, Inc., a leading provider of fully autonomous vehicle technology and turnkey vehicle solutions for the mobility of people and things, and Tropos Motors, a Silicon Valley based cleantech compact electric vehicle manufacturer and supplier, today announced a partnership to produce a series of fully autonomous, electric low speed vehicles (e-LSVs) and trucks.
The new vehicle platform will combine Perrone's TONY® (short for "To Navigate You") autonomous vehicle (AV) retrofit kit that embeds into any vehicle type for any job, with Tropos Motors' (Tropos) innovative full line of all-electric, street-legal vehicles, including the Tropos Motors ABLE™ full line of durable, versatile and available eCUVs™ (electric Commercial Utility Vehicles). The result is a market-driven compact utility AV solution that works across a wide range of industries including – cargo, delivery, agricultural, industrial, municipal and campus transportation applications. Future platforms in development will include a series of emergency and first-responder solutions that will be available later this year.
Lowering the Barriers to Entry to Fully Autonomous and Electric Fleets
The innovations in EV technology have fundamentally disrupted the transportation and transit space. Perrone's reliable, performance-driven TONY AV retrofit kit will pair with the Tropos EV platform to offer mobility solutions including last-mile delivery of products and food, various trades and utility uses, as well as off-highway and on-campus usage.
Tropos vehicles can operate in extremely tight quarters with a short wheelbase and turning radius for indoors, outdoors and off-road. This operability opens up new channels to deploy and extend across various applications. Perrone's autonomy provides a scalable solution built around a patented full-stack platform and a safety certifiable framework. The result is an AV retrofit kit that integrates seamlessly into any vehicle for any job application for use in the autonomous transit of people and goods in geo-fenced and localized operations. Customers are able to accelerate the global deployment of autonomous vehicle fleet solutions across their gas-powered, diesel and electric passenger and cargo shuttles.
The partnership will include the delivery of Perrone's reliable core TONY autonomous vehicle driverless system, the licensing of software, and the provision of related services.
"The demand for reliable and proven AV solutions in today's mobility market continues to expand. By partnering with Tropos, we're able to jointly offer customers a solution for transit of goods across a wide variety of applications that is tested, scalable and sustainable," said Paul Perrone, CEO of Perrone Robotics. "Integrating the Tropos novel payload adaptable vehicle platform with Perrone's fully autonomous technology delivers a new kind of option for customers who need cost-effective and scalable solutions across their cargo and delivery model. The collaboration results in an accelerated production pathway to meet the increasing demand for Electric Low Speed Vehicle (e-LSV) applications across industries."
"Our best-in-class electric vehicles coupled with Perrone's turnkey, drop-in AV solution helps our customers transition to more cost-effective and environmentally friendly fleets simply and quickly. Autonomous eLSVs are becoming increasingly important to the market given the zero emissions and reduced total cost of ownership when compared to traditional fleet vehicles," said John Bautista, founder and CEO of Tropos Technologies.
Baidu Apollo Robotaxi
Baidu held its annual flagship technology conference, Baidu World 2021, where Co-founder and CEO Robin Li unveiled his vision for mobility of the future alongside a new robotaxi mobile platform that aims to make autonomous vehicles more accessible to the broader public. Together, these announcements demonstrate how the Baidu Apollo intelligent driving program is leading the way towards the era of autonomous driving 2.0 – shifting from technical verification to large-scale commercial operation.
"We believe that cars of the future will be robocars. They will drive autonomously, act as both an intelligent assistant and loyal companion, and be self-learning," said Robin Li, Co-founder and CEO of Baidu, as he unveiled his vision for autonomous vehicles of the future – a robocar with L5 autonomous driving capabilities.
Li envisions that intelligent vehicles of the future will be more like intelligent robots: they will move, they will communicate, and they will learn. The robocar will not only be your vehicle, but also your driver, secretary, personal assistant. It will drive automatically, understand your words, take orders and continuously learn from you and upgrade to serve you a more personalized experience.
Featuring automated gull-wing doors and a transparent glass roof, all integrated with external sensors, the design of the new robocar is a dramatic break from traditional vehicles, and even from existing autonomous vehicles on the market. The interior features zero-gravity seats, a large curved intelligent display and control pad, with the steering wheel and pedals notably missing. Complete with voice and facial recognition, and advanced AI technology, the robocar can analyze the internal and external surroundings and make predictive suggestions to proactively serve the needs of its passengers.
Li's vision of intelligent vehicles of the future doesn't stop at the car shown on stage. In his remarks at Baidu World 2021, Li also spoke about the shift to the autonomous driving 2.0 era, which is marked by a transition from the technical verification stage to large-scale commercial operations. Li sees Luobo Kuaipao, the new robotaxi mobile platform that Baidu announced to prepare for commercial operations of robotaxis, as critical in this stage, allowing everyone to take part in the development and popularization of shared autonomous vehicles.
As of the end of Q2 2021, the Baidu Apollo autonomous driving service has provided more than 400,000 rides and driven more than 8.7 million miles. The learnings from the last two years of the Apollo program that has been operating in four cities across China (Beijing, Guangzhou, Changsha and Cangzhou) provide a solid foundation for Baidu to transition its robotaxi offering to a commercial operation, which IHS Markit predicted in its China's Autonomous Driving Market and Future Mobility Market Outlook will account for 60% of China's $347 billion ride-hailing market by 2030.
"Competence in autonomous driving has become the main battleground in the competition among intelligent vehicles," said Zhenyu Li, Senior Corporate Vice President of Baidu and General Manager of Intelligent Driving Group (IDG), as he spoke of Baidu Apollo's business. Baidu Apollo has years of experience with autonomous vehicles and is supporting the wider automotive industry in building intelligent vehicles that can continuously learn and improve, bringing customers an improved driving, parking and ride-hailing experience.
Baidu also highlighted its Apollo Navigation Pilot (ANP) and Automated Valet Parking (AVP), which leverage AI to bring intelligent solutions to driving and parking respectively, and its DuerOS for Auto intelligent voice assistant that personalizes services to meet a range of driver needs throughout the vehicle experience.
Building on its current capabilities with automobiles, Baidu is extending intelligent mobility to the entire transportation system. Baidu World 2021 profiled Baoding, a city in Hebei Province, where the Baidu ACE Intelligent Transportation Engine (Autonomous Driving, Connected Road, Efficient Mobility) is powering smart traffic signals across the city, optimizing traffic flow to reduce average waiting times by 20%. Baidu is expanding this technology into several sectors, including intelligent connected cars, intelligent traffic control, intelligent highways and intelligent parking, with pilot projects in nearly 30 cities, including Beijing, Guangzhou, Shanghai and Chongqing.
As AI technology integrates with the automotive industry, mobility experiences will be transformed. With its intelligent driving solutions, Baidu Apollo is set to lead the way in this transformation, providing people with safe, efficient and greener ways of traveling.
LightWare LiDAR Tinyfies LiDAR
LightWare LiDAR LLC, is now shipping the smallest and lightest scanning LiDAR on the market.
This USA-based company specializes in the design and manufacture of LiDAR sensors for autonomous vehicles and machines. The award-winning SF45 scanning microLiDAR™ weighs just 59g but delivers the performance of much larger sensors.
The SF45 enables a whole new world of applications by providing accurate position, distance and proximity sensing to drones and UGVs. Able to detect obstacles in bright sunlight at 50m, the SF45 delivers a clear understanding of the machine's environment to either the onboard autopilot or a remote operator.
To complement the SF45, LightWare LiDAR manufactures a family of microLiDAR™ sensors such as the tiny SF000/B (only 8g). Data from these sensors allow drones a safe take-off and precision landing, to hold position near an object being inspected or closely follow terrain without flying into trees.
The microLiDAR™ family is compatible with standard autopilots (Ardupilot/PX4) and API's are provided for custom controllers, such as RaspberryPi and Arduino.
RoboSense Delivers to Major OEM
RoboSense LiDAR, the leading Smart LiDAR Sensor provider announced the second-generation intelligent solid-state LiDAR RS-LiDAR-M1 (referred to as "M1") completed mass production and delivery to North American designated project for the first time. This is the first mass production of solid-state LiDAR in the world, and also marks the advent of "an era of mass production for LiDAR".
Since July 2020, M1 has successively obtained designated cooperation orders for a number of mass-produced models around the world. This mass-production delivery project is the first designated manufacture among them.
As the world's leading Smart LiDAR Sensor provider, RoboSense has completed iterations of five major and dozens of smaller versions on the smart solid-state LiDAR project in the past five years. Not only was it the first to implement the SOP version globally, but after the SOP was launched in Q2 2021, it leads the industry and achieved the first mass production delivery of the second-generation smart solid-state LiDAR.
M1 has unique software and hardware intelligence features under its small size appearance. In terms of hardware intelligence, M1 is based on the revolutionary two-dimensional MEMS smart chip scanning architecture, and has a unique "GAZE" function, which can adjust the scanning method according to the driving scene, improve the LiDAR perception ability, help enhance the automatic driving performance. In terms of software intelligence, M1 can be equipped with mature and embeddable point cloud AI perception algorithms.
At the same time, M1 guarantees the safety and reliability of point cloud data quality in various driving scenarios through a series of patented technologies, eliminates thorny problems in the industry from the product side, and built-in complete supporting functions such as OTA upgrade, stain detection, smart cleaning, smart heating, performance detection, power management, network management, etc. It has achieved SIL-2 and ASIL-B functional safety levels to help the vehicle perception system achieve ASIL-D functional safety design.
RoboSense will provide clients with continuously upgraded smart LiDAR system product solutions, jointly advance the evolution of smart driving experience, and accelerate the transformation and innovation of smart vehicle ecology. Promoting automated driving and advanced assisted driving passenger vehicles, commercial vehicles, logistics vehicles, robots, public smart transportation, and vehicle-road collaboration to achieve large-scale commercial use steadily and quickly.///
Artificial Intelligence Technology Solutions Partners with Ghost Robotics
-Artificial Intelligence Technology Solutions, Inc., (OTCPK:AITX), which provides AI-driven security and productivity solutions for enterprise clients, is pleased to announce that it has signed an agreement with Ghost Robotics Corporation ("Ghost"), outlining the details of the strategic relationship between the two companies for mutual growth and collaboration.
"Ghost Robotics' advanced technology has positioned them as the market leader in the Quadrupedal Unmanned Ground Vehicle (Q-UGV®) space. Ghost's CEO, Jiren Parikh and I have been working towards this moment for the past few years, and we're thrilled to ink this agreement," said Steve Reinharz, CEO of AITX.
"We are delighted to enter into this agreement and look forward to co-developing a range of new products with the Robotic Assistance Devices companies," said Jiren Parikh, CEO and founder of Ghost Robotics. "RAD has been a market maker in the security services industry with their stationary and mobile products. Integrating our QUGVs into their offering will certainly open doors and bring new opportunities for both companies," Parikh concluded.
AITX expects that its first comprehensive consolidated PCB component, named 'RADPak Mini', and produced by the RAD-G subsidiary, will power and control the RAD functions on the Q-UGV®. The development work will be performed by RAD's mobility subsidiary RAD-M. "This is the first non-RAD developed product that will incorporate our technology into and is a great leap for RAD-G's technology," Reinharz continued.
"In the coming months, our ROAMEO product will have a sidekick or two," Reinharz added. "While ROAMEO stands nearly seven feet tall and provides a variety of security and facility focused services, the Q-UGV® will provide different services that we will announce as the product gets closer to full commercialization."
The agreement contains an agreement of confidentiality that governs the sharing of information and protects trade secrets of each organization. Reinharz did add that RAD anticipates product announcements from this relationship in the next 6 to 12 months.