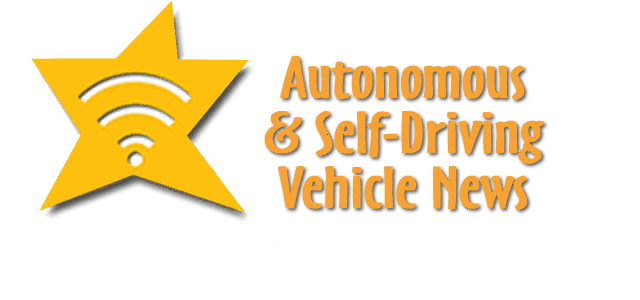 In autonomous and self-driving vehichle news are Aurora, Waymo, Perrone Robotics, Mobileye and ZEEKR.
Aurora's Next Gen Hardware
On Friday Aurora announced the development of its next generation of hardware. Aurora's next generation of hardware will debut in commercial pilots this year and lay the foundation for the launch of the company's trucking and ride-hailing businesses in 2023 and 2024, respectively. With more powerful sensors condensed into a sleek, modular, automotive-grade rack and a new powerhouse computer, Aurora's hardware is feature-complete and primed to deliver a safer, more reliable Aurora Driver at a commercial scale.
Whether it's detecting a pedestrian over three football fields away, registering the speed of oncoming traffic, or driving through thick dust clouds and a blindingly bright sunset, the Aurora Driver has to see it all. It also has to know what to do with the world it sees. To handle the trickiest of edge cases, Aurora's integrated hardware suite is made up of cameras, radar, and lidar sensors and designed to be much stronger than the sum of its parts.
"Aurora has years of collective industry experience in developing world-class hardware teams and products," said Sandor Barna, SVP of Hardware at Aurora. "Aurora's hardware fuses the best of many generations of hardware development from Aurora and Uber ATG into a single, optimized, deeply integrated system, setting us up for the successful deployment of the Aurora Driver."
Powerful high-resolution custom camera suite with 360-degree field of view
Aurora's hardware leadership team is unmatched when it comes to building cost-effective high-performance cameras and incorporating the latest top-of-the-line camera technology. Aurora's hardware comes with new 360-degree cameras, which combine the most advanced automotive-grade sensor technology with custom-designed lenses. The cameras allow the Aurora Driver to detect objects even in challenging lighting situations like facing headlight glare and sun glare, and entering and exiting tunnels.
Proprietary lidar that instantly knows the speed of everything it sees
FirstLight Lidar accurately measures the position and velocity of every point it observes to build a dynamic 3D representation of the world for the Aurora Driver. By leveraging FirstLight's data, the Aurora Driver can track the velocity and compute the acceleration of vehicles over 400 meters away faster than ever before, creating more time for braking and responding safely. With the addition of OURS' silicon photonics technology, Aurora has laid the groundwork to mass-manufacture lidar sensors at an even lower cost when the Aurora Driver is deployed at a commercial scale.
Radar that provides full coverage in any weather condition
Imaging radar is more precise than traditional radar, providing the Aurora Driver with high resolution and broad coverage that complements the data it receives from cameras and lidar. The improved imaging radar sensors on Aurora's hardware produce true and precise 3D images despite challenging weather conditions like rain, dense fog, and snow.
A powerhouse computer that optimizes sensor inputs
Aurora's hardware comes with a powerful, elegant machine with a 5x increase in processing power, built-in redundancy for additional safety, and the networking power capacity to operate safely without a safety driver.
A safer, more reliable, and cost-effective Aurora Driver
Aurora's next-generation hardware is designed to operate all of Aurora's vehicle platforms, including trucks, light-duty vans, and passenger cars. With sophisticated and cost-effective cameras, lidar, and radar, and a new powerhouse computer, Aurora's new hardware gives the Aurora Driver the advanced range, field of view, data accuracy, and efficiency it needs to handle sun glare, bright emergency vehicle lights, dust, pedestrian detection at night, small object detection with high accuracy, fast-moving actors such as speeding motorcyclists, and more.
Before the launch of Aurora's autonomous trucking and ride-hailing businesses, this feature-complete hardware will debut on Aurora's Class 8 trucks in commercial pilots and on the company's test fleet of Toyota Siennas that will hit public roads at the end of 2021.
Nuro Factory and Test Track
-Leading autonomous delivery company Nuro announced a $40 million investment to develop two new facilities in southern Nevada—an end-of-line manufacturing facility and world-class closed-course test track—to commercialize and scale production of the company's third-generation autonomous vehicle.
"This is a significant moment for Nuro. Building on our tremendous momentum—including strategic partnerships with industry leaders such as Domino's, Kroger, and FedEx and operations in three states—we are now able to invest in the infrastructure to build tens of thousands of robots," said Jiajun Zhu, Nuro co-founder and CEO. "We greatly appreciate the state's leadership in working with us to finalize this partnership. The decision to place these facilities in Southern Nevada was an easy one."
Investing in production at scale
Nuro's new production facility—the industry's first end-of-line manufacturing facility in America with the capacity to manufacture tens of thousands of delivery vehicles—will enable the company to meet the demand for its third-generation autonomous vehicles with current and future partners. Totaling over 125,000 square feet of space and over 80 acres of property development, the new commercial facility will allow Nuro to quickly manufacture its electric delivery AVs in the coming years with help from BYD North America.
As one of the largest OEM networks of electric vehicles in the world, BYD North America will deliver an assembled-in-America electric vehicle platform that Nuro will transform into innovative autonomous vehicles. Nuro will design, develop, and operate all software and digital infrastructure from United States-based servers to ensure safety and privacy. This significant investment in American innovation will help retain America's global leadership in self-driving technology and will help solidify Nevada's role at the heart of a burgeoning industry.
Investing in local economies
Nuro's $40 million investment in the Southern Nevada community is estimated by the Nevada Governor's Office of Economic Development to generate $2.2 billion in economic impact during the first 10 years of operation. This investment will also create an initial 250 highly skilled career opportunities. These local job opportunities are careers with long-term growth potential in the autonomous vehicle industry. To fill these roles, Nuro is looking to partner with local universities, community colleges, and career training programs to build a talent pipeline specifically targeting individuals traditionally underrepresented in current technology roles.
"It's one thing to introduce new jobs to the state—and it's another thing to introduce high-quality careers to our community," said Governor Steve Sisolak. "We're pleased to welcome Nuro to Southern Nevada and are especially excited for the careers they'll be offering that will have long-term benefits for our community."
Investing in safer communities
Safety is at the core of Nuro's mission, and it's especially important now, given the recent trend in highway fatalities. That commitment to safety is why the company is investing in a prominent closed-course testing facility to validate its bots before deploying in local communities. Automated delivery vehicles are a vital step towards reducing traffic fatalities caused by human-driven vehicles. Nuro will be taking over 74 acres of the Las Vegas Motor Speedway to build a world-class, closed-course testing facility that will allow sophisticated development and validation of its autonomous on-road vehicles. The testing track will measure bot performance in a broad range of scenarios, from avoiding pedestrians and pets to giving bicycles space on shared roadways, as well as environmental tests and vehicle systems validation.
"Investing in the technological advancement of autonomous vehicles will allow us to better address the pressing issue of safety on Nevada's roads," said Senator Jacky Rosen. "I remain enthusiastic about these efforts in Nevada, which will provide benefits to our communities."
Since enacting its first-in-the-nation autonomous vehicle legislation in 2011, the state of Nevada has been a leader in promoting the safe deployment of these lifesaving innovations, and this investment will reinforce the state's trajectory of high-tech leadership and economic growth for many years to come.
Construction on the production facility will begin fall 2021 and is expected to be completed in 2022. Both facilities are expected to be fully operational in 2022.
Mobilye Partners with ZEEKR
Mobileye, an Intel company, is expanding its global influence in the advanced driver-assistance systems (ADAS) industry with a new partnership with ZEEKR, the global premium electric mobility technology brand from Geely Holding Group. Together, Mobileye and ZEEKR will introduce the world's most highly advanced safety technology available in the market for advanced, intelligent vehicles.
As part of the long-term agreement, Mobileye will work with ZEEKR to create advanced ADAS systems with increasingly sophisticated capabilities for a variety of ZEEKR models. The collaboration will begin with the launch of ZEEKR vehicles in the fourth quarter of 2021 featuring Mobileye® SuperVision™, a full-stack ADAS solution powered by two EyeQ5® system-on-chip (SoC) devices processing data from 11 cameras. The two companies also plan to collaborate further on a next-generation system powered by six EyeQ5 SoCs to deliver a new standard for a comprehensive ADAS experience. It is expected to make its global debut as soon as 2023.
Perrone Robotics Partners with Local Motors
Perrone Robotics, Inc., a leading provider of fully autonomous vehicle (AV) technology and turnkey vehicle solutions for the mobility of people and things, and Local Motors Inc., the world's leader in shared electric autonomous shuttles, have signed an original equipment manufacturer (OEM) agreement. The two companies have agreed to develop next-generation autonomous shuttles that will integrate Perrone's autonomous vehicle technology into Olli, the shuttle designed and manufactured by Local Motors.
The collaboration brings together two leading innovators in the autonomous vehicle industry. Perrone Robotics holds a Pioneer Patent for its "MAX" General Purpose Robotics Operating System, and with its TONY® solution the company has perfected a "drop-in any vehicle" retrofit kit approach to autonomy, making it one of the most flexible and adaptable solutions available. Local Motors' Olli line complements Perrone's innovation, leveraging 3D printing and agile processes to deliver fully integrated vehicles that evolve at the speed of customer needs.
Under the agreement, the companies will dramatically improve mobility options across the transit and transportation value chain while enhancing the customer and end-user experience. The two companies plan on launching the Olli vehicle with Perrone's TONY AV technology in the fall of 2021 and, moving forward, Perrone Robotics will now be the strategic software vendor for the Olli® Autonomous Shuttle. With this new collaboration, Perrone will contribute its expertise in AV robotic technology development and deployment and integrate its patented TONY® retrofit kit across Local Motors' Olli vehicle line to enable deployments across customer use cases on both public and private roads where fully autonomous capability at posted speeds is required. Local Motors will support the integration, testing, deployment and mass production of the Olli vehicle. In addition, both companies will focus on scaled delivery and deployment of Olli vehicles integrated with Perrone's technology for US and international markets.
Waymo SFO Testing
Waymo started its Waymo One Trusted Tester program.
Trusted Tester is a research-focused program that, for the first time, will invite people in San Francisco to ride in its vehicles.
While this is a first for San Francisco, it is a familiar step for Waymo.Now, for the first time, San Franciscans will be able to hail an autonomous ride in one of our all-electric Jaguar I-PACE vehicles equipped with the fifth-generation Waymo Driver.
San Francisco Trusted Testers can hail autonomous rides for their everyday needs anywhere they want to go in our initial service area, whether it's their favorite bakery in the Sunset, or a special picnic spot in Golden Gate park. All rides in the program will have an autonomous specialist on board for now, and our Trusted Testers will also share feedback with us on their ride experience.