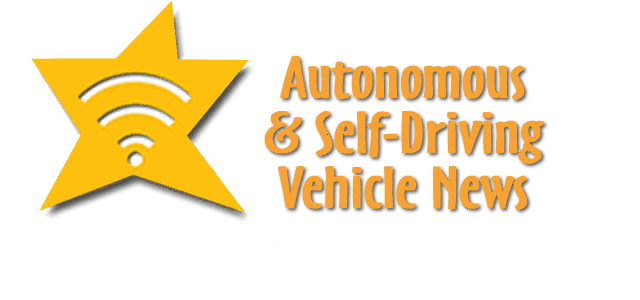 In autonomous and self-driving vehicle news are Luminar, Zenseact, NVIDIA, RoboSense, Outsight, GoFor Industries, Ollie and Feniex Industries.
Luminar Partners with Zenseact
Luminar Technologies, Inc. , the global leader in automotive lidar hardware and software technology, announced it has partnered closely with Zenseact to deliver autonomous software for series production vehicles. Volvo Cars is the first launch customer, representing both Luminar's and Zenseact's first production design win for software. Zenseact is a newly-formed 550-person team of top ADAS and autonomous software experts having uniquely developed software products in series production.
Luminar's new product suite, Sentinel, is the first full-stack autonomous solution for series production in the industry. It deeply integrates Zenseact's OnePilot autonomous driving software solution alongside Luminar's Iris lidar, perception software, and other components as a foundation, enabling every automaker to offer Highway Autonomy and Proactive SafetyTM capabilities on their production vehicles. While the wider autonomous industry largely focuses on robo-taxi applications, Luminar and Zenseact collectively remain focused on delivering systems into series production vehicles.
Zenseact is responsible for delivering its OnePilot software and Luminar's perception software to Volvo Cars, while Luminar is responsible for providing the holistic Sentinel solution to other automakers.
Sentinel will equip global automakers with two core functionalities – Proactive SafetyTM and hands-off, eyes-off Highway Autonomy:
Proactive SafetyTM: For the first time, vehicles can proactively avoid collisions with evasive maneuvers, reducing accident rates by up to seven times. The most advanced camera-based ADAS systems today will attempt to reactively avoid collisions only in ideal conditions, in a straight line, and generally after the driver does not respond.
Highway autonomy: Hands-free, eyes-free true autonomous driving on highways – as opposed to the most advanced ADAS systems today, which require constant driver attention and system overrides at a moment's notice, defeating the main purpose of autonomy – to recover the driver's time and substantially improve vehicle safety.
Sentinel is powered in part by Zenseact's OnePilot software, which helps provide a single user experience throughout the user's journey. OnePilot continuously assesses the surroundings to enable autonomous highway driving. OnePilot also provides the driver with useful information and warnings and may intervene by overriding controls to make sure the user has a safe journey.
Sentinel also incorporates over-the-air updates to expand the operating domain of autonomy and further improve safety of vehicles over time.
Plus Uses NIVIDIA for Compute Self-Driving Trucks
Plus is starting mass production of its autonomous driving system for heavy trucks this year, and will expand its feature set and operating design domain over time through over-the-air software updates. By working closely with the NVIDIA engineering team to further evolve its system, Plus will make it possible for trucks powered by its system to achieve fail-operational performance for greatest on-road safety.
"Enormous computing power is needed to process the trillions of operations that our autonomous driving system runs every fraction of a second. NVIDIA Orin is a natural choice for us and the close collaboration with the NVIDIA team on a custom design for our system helps us achieve our commercialization goals. We have received more than 10,000 pre-orders of our system, and will continue to develop our next-generation product based on the NVIDIA DRIVE platform as we deliver the systems to our customers," said Hao Zheng, CTO and Co-founder, Plus.
The Plus autonomous driving system is designed to make long-haul trucks safer and more efficient. Because of the size and weight of heavy trucks, which can total 80,000 pounds with a fully-loaded trailer, they need more time to come to a stop and to maneuver. Plus' system uses lidar, radar and cameras to provide a 360° view of the truck's surroundings. Data gathered through the sensors help the system identify objects nearby, plan its course, predict the movement of those objects, and finally control the vehicle to make its next move safely.
The unrivaled compute power of NVIDIA Orin, which can deliver 254 trillion operations per second, is ideal for handling the large number of concurrent operations and supporting sophisticated deep neural networks to process and make decisions using the data on heavy trucks outfitted with the Plus autonomous driving system. Orin is also designed for ISO 26262 Functional Safety ASIL-D at the system level – vital for safety-critical applications like self-driving.
"Plus and its automated trucks are delivering true social benefits today through improved safety and efficiency," said Rishi Dhall, vice president of autonomous vehicles, NVIDIA. "With NVIDIA DRIVE Orin, Plus' next-generation automated system will raise the performance bar even higher."
To support the global deployment of its self-driving truck technology, Plus has added two new senior hires, Dennis Mooney, who was most recently Senior Vice President of Global Product Development at leading truck manufacturer Navistar, and Chuck Joseph, who joined from Amazon's Global Transportation Technology Group. The company also closed $200 million in new funding in February, and announced collaborations with Amazon
Plus (formerly Plus.ai), a leading company in self-driving truck technology, announced today that it will equip the next generation of its autonomous truck driving system with the NVIDIA DRIVE Orin™ system-on-a-chip (SoC). The company plans to roll out this next-generation system in 2022 across the U.S., China and Europe.
RoboSense Partner with Outsight
RoboSense, a leading manufacturer of advanced LiDAR solution for autonomous driving, and Outsight, specialist in 3D Spatial Intelligence, announced a new partnership aiming to combine the pre-processing software engine from Outsight with RoboSense's products. Thanks to this partnership, 3D perception technologies can be deployed at a large scale for both Smart Cities and Smart Machines applications, giving robots perception capabilities which are superior to humans.
As one of the world's first mass-production-ready LiDAR manufacturers, RoboSense provides high-performance and cost-effective automotive LiDAR solutions for autonomous driving applications.
Outsight creates pre-processing software to make 3D lidar easier than ever to use. It detects, classifies, and tracks objects without relying on Machine Learning. In a few months, its solution has grown rapidly in many applications including Infrastructure-based Perception and Smart Vehicles.
With shared mission, RoboSense cooperates with Outsight in the revolution of machine 3D perception. Thanks to this partnership, the joint solution delivers real-time, reliable, processed 3D data, becoming one of the most advanced 3D perception technologies available and offering an ideal solution which can be easily integrated across many industries beyond automotive. Specifically, it will be applied both in the context of Smart Cities' applications and Smart Machines (Mobile Robots and Vehicles).
Following this partnership, RoboSense will collaborate with Outsight's to ensure the best integration between the latest innovations and products of each company. Outsight will develop specific drivers and interfaces to allow its pre-processing solutions to leverage the unique value of RoboSense LiDARs.
GoFor Industires Partners with Aurora Aerial
GoFor Industries, North America's leading marketplace for last mile, on-demand and same-day delivery and logistics, announced today its partnership with Aurora Aerial, a Winnipeg, Canada-based company that creates remotely piloted aircraft solutions. As part of an overall approach to revolutionize last mile delivery operations, this partnership will strengthen GoFor's presence in the logistics industry by offering improved delivery performance in a fast and eco-friendly manner. Together, GoFor and Aurora Aerial's collaboration in this emerging area of last mile delivery will provide a new option for businesses that can radically change and improve delivery speed and experience for their customers.//
Autonomous Ollie Approved for Knox County
Autonomous vehicles may be operating in Knox County sooner than expected. On Tuesday, Knox County Mayor, Glenn Jacobs, met with leadership from Local Motors, the Knoxville-based vehicle manufacturer, to take a meaningful step in the testing and deployment of autonomous vehicles.
Tuesday's meeting granted Local Motors a vehicle tag allowing their shared, autonomous, electric vehicle, Olli, to operate on Valley Vista Road in Knox County for testing purposes. This makes Olli the first autonomous vehicle to operate on public roads in Knox County and allows the autonomous system to learn in mixed-traffic settings under the supervision of a certified safety attendant. Along with rigorous closed-course and simulation-based testing, real-world environments such as public roads contribute data that can be used to improve the safety and performance of Olli.
Mayor Jacobs said, "Local Motors is one of the companies helping solidify Knox County's position as an innovation hub. Autonomous vehicles are the future. We are thrilled that Knox County is at the forefront of witnessing and helping this type of innovation move forward."
GoFor and Aurora Aerial's partnership will be piloted in Canada before expanding to GoFor's other operating markets. The drones used will be Transport Canada Part 9 Safe and are compliant for operation within controlled airspace in defined areas per local guidelines.
Feniex Industries releases the Feniex ONE, the first autonomous controller in the industry. Paired with the Feniex Web, an industry-first live fleet health monitoring software, The Feniex ONE is redefining smart controllers in the emergency vehicle market. A great leap for first responders on the road or at headquarters, the Feniex Web allows direct messaging to the controllers and live updates when vehicles need to be serviced.
Feniex One Controller Available
The Feniex One Controller is powered by an ARM A9 quad core processor delivering speed and reliability. The controller has 16 customizable 5-color push buttons with 3 additional LCD touch-screen buttons on its integrated digital display. It includes a built-in 200 watt dual-tone siren with a total of 32 programmable outputs and 9 inputs on the siren relay. Plus, there is an integrated GPS that provides vehicle to vehicle global pattern sync. The relay's data link, quad ports, and serialization reduce wiring by 80% for tremendous ease of installation. Its intuitive software makes setup lightning fast and simple.
Feniex Industries provides American-made vehicle warning devices for first responders worldwide and continues to be the fastest-growing business in the vehicle warning market with over 100+ employees and 1,000+ dealers and distributors in over 30 countries.