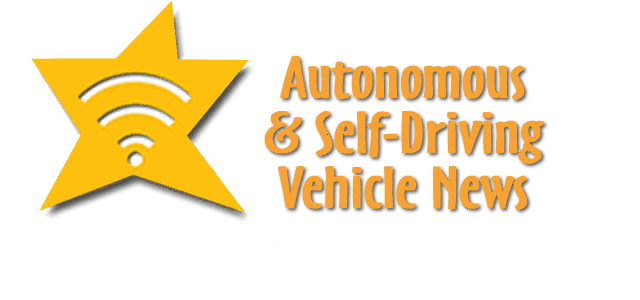 In autonomous and self driving vehicle news are VW, Microsoft, Baidu, Danlaw, NextDroid, Ouster, BlackBerry, Motional and Velodyne.
Volkswagen AD Solutions Work with Microsoft
Volkswagen Group further strengthens its capabilities in the development of automated driving (AD) solutions. The Group's software company Car.Software Organisation will collaborate with Microsoft to build a cloud-based Automated Driving Platform (ADP) on Microsoft Azure and leverage its compute and data capabilities to deliver automated driving experiences even faster at global scale. With ADP running on Azure, Car.Software Organisation will increase the efficiency of the development of advanced driver assistance systems (ADAS) and AD functions for passenger cars across Volkswagen Group brands. Volkswagen and Microsoft have been strategic partners on the Volkswagen Automotive Cloud since 2018, which will span all of Volkswagen's future digital services and mobility offerings.
Build AD and ADAS solutions faster with one development platform
ADAS and automated driving vehicles can help improve passenger safety while reducing congestion and making mobility even more comfortable. Building these solutions requires large-scale computational capabilities. Petabytes of data from road and weather conditions to obstacle detection and driver behavior need to be managed every day for the training, simulation and validation of AD functions. Machine learning algorithms that learn from billions of real and simulated miles driven are key to connected driving experiences.
Car.Software Organisation will address these challenges together with Microsoft by simplifying the developer experience and leveraging the "learnings from miles driven" through one database comprising real traffic data from the Group's vehicles as well as simulation data. Microsoft Azure compute, data and machine learning services as well as Microsoft's know-how in agile software development will enable one development environment for Car.Software Organisation's developers globally. ADP will help reduce the development cycles from months to weeks and efficiently manage the huge amount of data. The companies will start working on ADP immediately and are looking to continuously expand the functional scope of the development platform.
Both companies intend to enable technology partners to build tools and services that integrate with the platform to enhance the creation of AD and ADAS solutions.
Volkswagen Group increases in-house development of software in the car
The Volkswagen Group is driving forward the digitalization of the car rapidly. By 2025, the Group will invest around 27 billion euros in digitalization and increase the proportion of in-house development of software in the car to 60% from 10% today. Founded last year, the Car.Software Organisation plays a key role in the transformation of the Volkswagen Group toward a software-driven mobility provider. It bundles and continuously expands the Group's software competencies, including the development of high-performance driving functions for passenger cars that will be integrated into future models of Volkswagen Group's brands.
Deploy and operate ADAS and AD solutions with Volkswagen Automotive Cloud
Since 2018, Volkswagen and Microsoft have been collaborating on the Volkswagen Automotive Cloud (VW.AC), which is focused on integrating all the digital services and mobility offerings across the Group brands and models in the future. VW.AC's engineering team, based in Seattle, has enabled data to be exchanged between the vehicles and the cloud through Azure edge services. The cloud connectivity is also enabling Volkswagen to deliver vehicle updates and new features independently of the vehicle hardware to continuously improve the customer experience.
The first VW.AC connected test fleets are expected to hit the road in 2021. Production rollout is planned for 2022. Car.Software Organisation will integrate ADP and VW.AC as the company moves toward further integrating its software solutions, tools and methods to empower its engineering teams, customers and partners globally. With VW.AC, the AD and ADAS functions developed on top of ADP can be tested, deployed and operated across the Group's vehicle fleet.
Baidu Deploys Multi-Modal Autonomous MaaS for Robotaxis
Baidu, Inc. deployed a multi-modal autonomous driving MaaS (mobility as a service) platform that will provide AI-driven city transportation services in Guangzhou. Utilizing a fleet of Apollo Robotaxis and Robobuses along with three other model types of autonomous vehicles, this initiative will allow local users to order smart transport services on demand, starting in the Chinese New Year holiday period. The implementation of both Baidu Apollo and the ACE Transportation Engine is a testament to the promising commercialization prospects of smart transportation in the intelligent era.
Plus, a leading developer of automated truck technology, and Ouster, Inc. ("Ouster"), a leading provider of high-resolution digital lidar sensors for the industrial automation, smart infrastructure, robotics, and automotive industries, today announced the signing of a strategic customer agreement for Ouster to provide its digital lidar sensor to outfit key elements of Plus's automated truck system.
Plus is the first automated trucking developer to start mass production of its automated driving system, beginning this year. The company is partnered with the largest shippers, carriers, and truck makers, including the world's largest heavy truck manufacturer, FAW, to deploy automated trucks powered by its automated driving system.
"Lidar is a critical sensing modality to include in our sensor suite in order to develop the safest automated trucks," said Shawn Kerrigan, COO and co-founder of Plus. "As we start to deploy our automated driving system commercially this year, we need a lidar partner with cutting-edge technology that is high performing, reliable, and of production quality that is immediately available at scale. Ouster delivers on all of those requirements."
Per the agreement, Ouster will supply a minimum of 2,000 digital lidar sensors to Plus in an initial rollout, and is prepared to aggressively increase its supply over the next five years, having already migrated the majority of its production volume to contract manufacturer Benchmark Electronics in Thailand. Additionally, Ouster will provide engineering support to enable Plus's automated driving system deployment across multiple continents.
"Plus is rapidly accelerating innovation in automated trucks and we are very excited to be able to meet their rigorous technology, reliability, and immediate volume production requirements to win this contract," said Angus Pacala, Co-Founder and CEO of Ouster. "We are focused on four industries where we believe digital lidar will be a technology lynchpin, and we see a huge opportunity in automated trucks that is driving significant demand for our sensors today and is growing exponentially in the near future."
In December, Ouster entered into a definitive merger agreement with Colonnade Acquisition Corp. (NYSE: CLA) ("CLA") in a transaction that would result in Ouster being listed on the NYSE. The transaction is expected to close in the first half of 2021, subject to satisfaction of customary closing conditions.
Danlaw and NextDroid for ADAS & AVs
Danlaw, Inc. and NextDroid, Inc. have joined forces to expand advanced driver assistance systems (ADAS) and autonomous vehicle (AV) development and validation activities.  The rapid advancement and complexity of ADAS and AV features require data from numerous vehicle sensors. The existing validation methods tend to be expensive, not scalable and centered around final validation.   This partnership has the tools and domain knowledge to successfully change the ADAS validation mind-set by offering a proven ground truth platform for use throughout feature development and validation.
Leveraging 37 years of Danlaw automotive engineering and connected vehicle experience, and the NextDroid Veritas ground truth platform, the collaboration will provide automotive OEMs and their tier-one suppliers in the Detroit area with a turn-key ADAS & AV verification and validation capability that transfers quickly from vehicle to vehicle and validates a wide range of ADAS features, components, and SW releases. Both companies believe that the use of this platform enables customers to bring features to market with greater safety, in less time and much more cost-effectively than legacy methods.
As automakers and ADAS suppliers continue to integrate new features into their advanced safety technology, they are faced with an expanding need to assess real-world performance across a wide range of test scenarios that heavily depend on the OEM's E/E architectures.  Knowledge of these architectures is key. Over the past 36 years, Danlaw has developed this knowledge, building an industry leading reputation for testing electronic control modules (ECUs) to automotive safety integrity level (ASIL) standards.
"NextDroid's Veritas platform will leverage Danlaw's understanding of modern automotive OEMs architectures to provide support and integration services across advanced heterogeneous sensors," says Thierry Rolina, Senior Account Manager at Danlaw.
NextDroid is an intelligent machines start-up in Boston, MA with core competencies in robotics and artificial intelligence. The NextDroid Veritas ground truth platform produces information needed by car makers to validate ADAS & AV components, features and vehicle behavior in the real world. This information comes from building a highly detailed, precise ground truth model of the world, against which data from the ADAS/AV system is compared and evaluated using customer-defined criteria. 
"Validation of ADAS and AV systems can be a huge drain on scarce, highly skilled engineering resources that are also needed to develop customer features.  Danlaw's deep vehicle and customer knowledge combined with NextDroid's end-to-end ground truthing, data logging and data analysis give users a turnkey solution:   an industry-leading validation platform with minimal drain on critical engineering resources," says Martin Baker at NextDroid.  By working together, NextDroid and Danlaw will present this platform to a greater number of OEMS and Tier 1 suppliers.
Baidu Multi-Modal AV MaaS for 5 Types of Vehicles
Baidu has partnered with the Guangzhou Huangpu District government to roll out the world's first multi-modal autonomous driving MaaS platform. By integrating an assortment of autonomous driving services to provide travel recommendations, this diverse platform can holistically optimize the travelling experience of users in line with combined platform strategies. Comprising of over 40 autonomous vehicles, the collective fleet has deployed five different model types – Robotaxi, Robobus, Apolong, Apollocop and New Species Vehicle – to begin comprehensively serving the city during the bustling holiday period. Citizens are able to make reservations on the Baidu Maps and Apollo Go mobile applications to witness these new exciting autonomous driving initiatives and experience the convenience brought on by intelligent transportation technology. With the ability to cover a variety of usage scenarios, the MaaS platform ecosystem can meet the diverse needs of many citizens during their holiday sightseeing, shopping and celebratory outings.
To facilitate this, Baidu Apollo has established over 50 Robotaxi pickup stations in the district, providing users with easy access to Chinese New Year festival sites using autonomous vehicles. Simultaneously, a batch of New Species Vehicles are cruising around the city, tasked with unmanned retail, as well as routine cleaning and disinfection. Apolong minibuses will shuttle eager sightseers to the flower blossoms around scenic parks and lakes. Meanwhile, Apollocop patrols the main roads near key areas and the Baidu Robobus will ferry passengers along fixed routes, facilitating community travels towards festive destinations.
Baidu's prowess in intelligent transportation is not solely limited to autonomous vehicles; it is complemented by a reliable intelligent network consisting of AI roadside infrastructure and a dynamic digital-twin cloud platform, fostering better mobility and travel prospects for the local community. Real-time signal light information such as stoplight countdowns, traffic event alerts and intersection queue length are broadcasted on both the interactive monitors embedded in Robobus or Robotaxi cabins as well as the exterior screens fixed on the rear of Robobuses. Additionally, users can utilize the Baidu Maps app or DuerOS-powered smart rearview mirrors to receive voice alerts of electronic fence monitoring, access signal light reminders, live traffic event venue broadcasting and other connected online services.
The ACE Transportation Engine – a full-stack solution that stands for "Autonomous Driving, Connected Road, Efficient Mobility" – has been introduced to improve the traffic flow around the district, reflecting Guangzhou's status as a center of smart transportation. A large ACE smart traffic electronic display has been set up on a prominent skyscraper to visually display the AI solutions at work; from the coordination of smart transportation for local commuters by the transportation bureau, to the intricate traffic management maintained by law enforcement, the technology is being brought to life and exhibited to the inhabitants of Guangzhou.
The MaaS platform for multi-modal autonomous driving vehicles and ACE Transportation Engine demonstrated by this Chinese New Year launch has accelerated the arrival of the intelligent era of smart transportation. Guangzhou's open and inclusive policy environment fosters and encourages the development of the autonomous driving industry. Going forward, Baidu will continue conducting regular trial operations by additionally deploying over 100 Robotaxis and establishing almost 1,000 pickup stations in Guangzhou Huangpu District; this will allow local citizens to continue utilizing autonomous driving services in their daily lives, in lieu of similar Robotaxi programs implemented in Beijing, Changsha, Cangzhou and other areas of China.
In the face of immense opportunities in terms of increasing digitalization, high-speed networking and automation of transportation in the future, this strategic partnership with Baidu has enabled the Guangzhou Huangpu District to become a benchmark city for new smart transportation infrastructure.
BlackBerry's QNX for Motional Driverless
– BlackBerry Limited nounced its QNX® Black Channel Communications Technology will be used in Motional's next-generation driverless vehicles. Motional will be BlackBerry's first customer to use QNX Black Channel Communications for driverless systems. The technology enables Motional to provide safe data communication exchanges within the vehicle's safety systems.
"It's a real privilege to contribute our technology to Motional, a leader in developing safe, self-driving vehicles," said John Wall, SVP and Co-Head, BlackBerry Technology Solutions. "QNX Black Channel Communications Technology supports Motional's mission to deliver 'safety-first' systems in an era in which driverless transportation is evolving at a rapid pace."
"The safety of our vehicles is always Motional's first priority," noted Junsung Kim, Vice President of Infrastructure Software, Motional. "We look forward to leveraging BlackBerry QNX Black Channel Communications Technology in our next-generation vehicle development and continuing Motional's exceptional safety legacy."
Certified to ISO 26262 ASIL D, the automotive industry's functional safety standard, QNX Black Channel Communications Technology is based on the safe data communication requirements identified in IEC 61508 and mitigation measures defined in AUTOSAR End-to-End communications protection profiles. The product makes the countless nodes of data communication in embedded systems functionally safe. By safely encapsulating the data being exchanged and validating it with essential safety checks, it protects data communication from systematic software faults, random hardware faults and transient faults while helping in the automatic prevention of damage from these failures, all with minimal impact on system performance.
BlackBerry has a broad portfolio of functional safety-certified software including its QNX® operating system, development tools and middleware for autonomous and connected vehicles. Automakers and Tier 1's use BlackBerry® QNX® software in their advanced driver assistance, handsfree and infotainment systems, along with their digital instrument clusters and connectivity modules. BlackBerry's pedigree in safety, security, and continued innovation has led to its QNX technology being embedded in more than 175 million vehicles on the road today.
Velodyne Ultra Puck for ThorDrive
Velodyne Lidar, Inc.  announced a five-year sales agreement to provide Ultra Puck™ sensors to ThorDrive, an autonomous technology company. ThorDrive is using Velodyne's lidar sensors to power its cargo and baggage ground support tractors in a groundbreaking autonomous vehicle (AV) program at the Cincinnati / Northern Kentucky International Airport (CVG).
ThorDrive AVs, equipped with multiple Velodyne Ultra Puck sensors, were developed live in complex, safety-critical environments at CVG's gates. Their proof of concept aims to advance airport safety and cargo efficiencies, with units to be sold by the end of 2021. In 2019, CVG, the 7th largest cargo airport in North America, handled over 1.2 million tons of cargo and baggage for more than 9.1 million passengers. By utilizing ThorDrive's solution, airlines are able to autonomously transport baggage and cargo to and from planes and throughout facilities at any time, day or night. Safe, effective materials transit is critical to airlines for the protection and handling of goods while maintaining tight flight schedules.