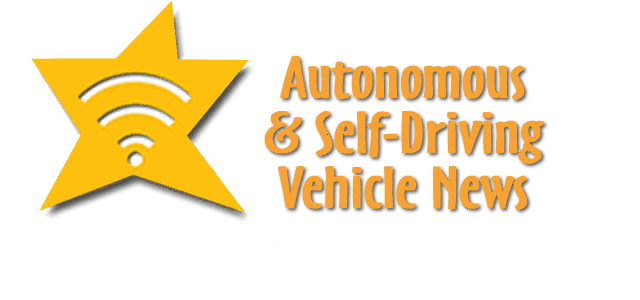 In autonomous and self-driving vehicle news are Velodyne, StradVision, Vayyar, Apollo and ibeoNEXT.
Velodyne Joins ITS America
Velodyne Lidar, Inc. today announced it has joined the Intelligent Transportation Society of America (ITS America) to promote the benefits of autonomous vehicles and intelligent transportation infrastructure. Velodyne is the first lidar technology company to become part of this influential group. ITS America members are at the forefront of driving progress in autonomous vehicles and smart city solutions to help save lives, improve mobility and promote sustainability.
Velodyne's lidar sensors can be used in a variety of Intelligent Transportation Systems to measure and monitor conditions in areas such as pedestrian safety, vehicle traffic and parking space management, and more. They can collect reliable, detailed traffic data about road users, including vehicles, pedestrians and bicyclists, while preserving anonymity. Velodyne's lidar sensors do not identify individuals' facial characteristics, a growing requirement for civic applications. In addition to transportation systems, Velodyne's lidar sensors have a strong presence in autonomous vehicles and advanced driver assistance systems (ADAS).
StradVision Wins Patent Award
StradVision, whose AI-based camera perception software is a leading innovator in Advanced Driver Assistance Systems (ADAS) and Autonomous Vehicles, has been recognized as one of South Korea's top patent producing companies by the Korea Intellectual Property Service Center and Korea Institute of Patent Information.
StradVision has announced a collaboration with Socionext Inc., a leading supplier of System-on-Chip (SoC) solutions, to bring StradVision's deep learning-based camera perception software SVNet, to the global market.
Through this collaboration, the two companies will provide state-of-the-art object recognition technology with software and hardware specialized for deep learning to the Advanced Driver Assistance Systems (ADAS) and autonomous driving markets.
Vayyar EVK Availalbe
Vayyar, the global leader in 4D imaging radar, has launched an ultra-short and short-range imaging radar (uSRR/SRR) evaluation kit (EVK) for the development of ADAS and autonomous vehicle applications. Based on Vayyar's 4D MIMO Radar-on-Chip (RoC), the SRR EVK includes a high-resolution point cloud, with a very wide field-of-view (FoV) both in azimuth and elevation, no-dead zones, and zero minimum distance.
As more scooters, bikes and pedestrians populate the road, there is a growing need for ADAS and monitoring capabilities that can prevent collisions, injuries or deaths. Vayyar's SRR EVK enables evaluation and development of such applications, delivering a comprehensive radar hardware-software package for rapid prototyping and experimentation. It features a performance-optimized, automotive grade RoC with a large MIMO array on a compact, single-chip based module. Vayyar's system supports a high natural resolution and a rich 4D point cloud, without the need for RFIC concatenation.
Baidu Starts Robotaxi Service
Baidu opened the Apollo Go Robotaxi service in Cangzhou, Hebei province, extending robotaxi coverage to the downtown area of a city for the first time in China. The launch marks a significant milestone in Baidu's development of autonomous driving technology and its aim to bring about the era of intelligent transportation.
At first, the Apollo Go Robotaxi service in Cangzhou covers 55 pick-up and drop-off stations across the city, including train stations, schools, hotels, museums, business and industrial areas, and other public spaces. The launch in Cangzhou comes after Baidu opened robotaxi services in a 130 square kilometer region of Changsha, Hunan province, in April this year. By servicing busy areas of Cangzhou, Apollo Go is making autonomous driving technology more accessible—and helpful—to users as they go about their daily lives.
People in Cangzhou can easily hail a free robotaxi ride through one click on Baidu Maps. For example, visitors to Cangzhou could hail a robotaxi after getting off the train to take them to their hotels. With safety a top priority, a human operator is assigned to each vehicle to take control of the autonomous system as a backup.
Ibeo Delivers ibeNEXT LiDAR
The Hamburg-based LiDAR sensor specialist Ibeo Automotive Systems GmbH will begin worldwide delivery of its new ibeoNEXT LiDAR sensor to partners and customers starting in October 2020. The sensor is based on a completely new type of photon laser measurement technology and works completely without moving parts (real solid-state). It generates an additional black-and-white image, like a camera. Developed in-house by Ibeo and manufactured in accordance with automotive series production standards, the compact sensor is suitable for driver assistance systems as well as for automated driving at levels 3 and 4. Additionally, Ibeo will offer new software for environmental perception and classification of objects for the ibeoNEXT.
A unique feature of ibeoNEXT is the additionally generated intensity image, which also allows it to function as a kind of black-and-white camera. This is why Ibeo calls this the fourth dimension (or simply 4D). The intensity image is particularly advantageous for lane recognition while driving. Ibeo is the only developer with LiDAR technology in automotive series production to date. The compact and modular design of the new ibeoNEXT sensor allows different setups for specific customer use cases.
LiDAR ensures reliable automation
The solid-state technology of the ibeoNEXT solid-state LiDAR also has a long range and high spatial resolution when scanning the environment. This allows for exact modeling of the environment. Accordingly, changes in the course of the road are detected faster and more accurately – which is particularly important for lane recognition, for example.
Foresight's Eye-Net Starts Pilot Project
Foresight Autonomous Holdings Ltd. (Nasdaq and TASE: FRSX), an innovator in automotive vision systems, announced today that its wholly owned subsidiary, Eye-Net Mobile Ltd., will start a pilot project with a multi-billion dollar global Japanese technology company to test its Eye-Net™ Protect cellular-based V2X (vehicle-to-everything) accident prevention solution.
The pilot project will be used to validate the Eye-Net solution capabilities and its technical specifications. Upon successful completion, the Japanese technology company may proceed to commercial integration of the Eye-Net solution into its IoT platform which currently serves millions of users.
The Eye-Net Protect V2X solution is designed to protect the most vulnerable road users in real time – including pedestrians, cyclists, scooter drivers and car drivers – by providing collision alerts when the road users have no direct line of sight. An SDK configuration allows Eye-Net Mobile to integrate its solution with leading location-based products such as wearable devices, dashboard cameras, navigation aids, infotainment systems, third-party applications and other smart devices.