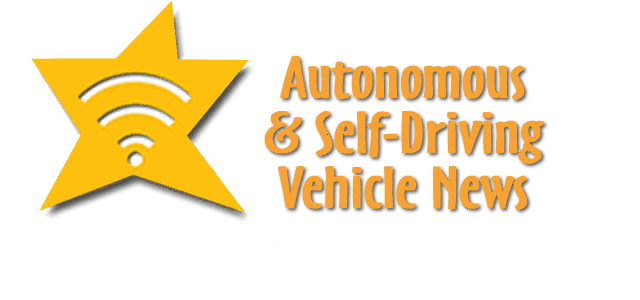 In autonomous and self-driving vehicle news are Velodyne Lidar, Imagry and AImotive.
Velodyne Agrees with EasyMile
Velodyne Lidar, Inc.  announced a three-year agreement with EasyMile, a global leader in driverless technology and smart vehicle solutions. EasyMile uses Velodyne lidar sensors in production of its EZ10 autonomous passenger shuttles that are deployed on public and private roads in more than 30 countries around the world.
EasyMile will enhance its EZ10 shuttle fleet with Velodyne's state-of-the-art sensors for safe and efficient navigation on roadways. Electric and driverless, the EZ10 shuttle was the one of the first autonomous shuttles launched in April 2015. It has a track record of over 200 deployments and more than 600,000 km driven in autonomous mode and one of the most advanced technology currently available.
Imagry Partners with AutonomouStuff
Imagry, an autonomous vehicle software developer with a pioneering mapless driving platform, announced it has partnered with AutonomouStuff for inclusion in its leading portfolio of autonomy-enabling technologies for worldwide resale. AutonomouStuff customers seeking to avoid the extreme limitations of HD Mapping can now capitalize on the efficiency, scalability and reliability of Imagry's mapless technology when developing and deploying their own autonomous solutions.
"The Imagry platform sets itself apart through an innovative approach to one of the most complex aspects of automated driving," said Craig Johnson, senior autonomy product manager at AutonomouStuff. "Imagry engineered a system that navigates without the need for previously created and continuously updated high-definition maps, aligning itself with our mission to enable, accelerate and deploy the future of autonomy."
Mapless vs. HD Mapping Technology
There are two types of approaches for developing autonomous vehicle technology: HD mapping and mapless. HD mapping is the most common approach, but with its reliance on pre-built maps, it is hindering the mass deployment of autonomous vehicles. Imagry's mapless technology doesn't require a pre-built map to function. Instead, it uses a vision-based approach to "see" the world in front of it. It's essentially generating realizations of the car's surroundings in real time, allowing the vehicle to quickly adapt to its environment.
"Our partnership with AutonomouStuff is another important step in the adoption of mapless technology that enables the industry's need to scale autonomous transportation," said Adham Ghazali, CEO and co-founder of Imagry. "We view this alliance as an important endorsement and acknowledgement of our innovative and proprietary mapless technology for autonomous driving."
Collaboration and inclusion of world-class suppliers is the best approach to developing a safe, cost-efficient, and fast-to-market solution for autonomous driving. AutonomouStuff's ability to offer leading R&D platforms, products, software and engineering services are critical for the go-to-market strategy of Imagry to reach multiple autonomous solution developers quickly. Imagry's mapless approach fundamentally transforms autonomous mobility by pushing the limits of computer vision and artificial intelligence. A key role for AutonomouStuff will be the integration of Imagry's mapless software into autonomous driving architectures.
AImotive aiSim Certified
AImotive, one of the world's leading providers of automated driving technologies announced that its aiSim™ simulator has been certified to TCL 3 according to ISO 26262:2018 by TÜV-Nord becoming the world's first ISO26262 certified comprehensive automated driving simulator for the development of automated driving solutions. The ISO 26262 standard is the automotive industry's fundamental standard for functional safety, governing the development of all automotive systems. TCL 3 is the highest level of tool confidence, which is necessary for product development targeting ASIL D.
The company began developing its innovative aiSim™ in the nascent days of simulation in automated driving. TCL 3 enables aiSim to be an integral part of a development and verification toolchain up to ASIL D, ensuring deterministic, realistic, and repeatable testing. Relying on certified tools, for example, helps developers overcome the whiplash effect, and discern whether a problem comes from the software or tooling.
Relying on such certified tools has allowed AImotive to continue development when road testing possibilities are limited during the global COVID-19 outbreak. The company's simulation powered continuous integration – continuous delivery pipeline built around aiSim has limited the disruptions felt by engineering teams, ensuring that the future of mobility draws ever closer.