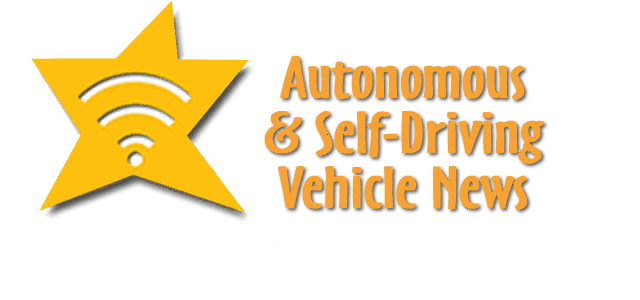 In autonomous and self-driving news were Veoneer, Apex.AI, Ford, Robosense, May Mobility and Ford.
Veoneer, Inc. ( the world's largest pure-play company focused on Advanced Driver Assistance Systems (ADAS) and Automated Driving (AD), has joined the Autonomous Vehicle Computing Consortium (AVCC) to speed autonomous driving vehicle development.
Veoneer joins leading OEMs, Tier 1 suppliers and semiconductor companies, such as Arm, Bosch, Continental, DENSO, GM, NVIDIA, NXP, Renesas and Toyota, in their collaborative effort to accelerate the delivery of safe and affordable autonomous vehicles at scale.
Apex.AI Investment
Volvo Group Venture Capital AB has invested in Apex.AI, a leading software company in autonomous mobility. The investment will fund the development of a safety-certified software framework for autonomous systems.
Apex.AI, a Palo Alto, California-based company founded in 2017, is building an automotive-grade version of ROS (Robot Operating System), an established open source software framework commonly used in robotics and autonomous systems research. By providing a safer and more reliable version of ROS that will be certified according to the functional safety standard ISO 26262, Apex.AI enables companies to take their autonomous vehicle projects into production.
Ford
Ford is quietly shuttering its GoRide medical health delivery service  with 95% on-time rate in Southeast MI, Toledo, OH, Dayton, OH Cleveland, OH, and Cincinnati, OH. Instead, the company is planning to move to Miami Florida for autonomous vehicle testing./
Chamberlain Opens Garage Doors for Autonomous Parking
Chamberlain Group (CGI), a global leader in access control solutions with its Chamberlain® and LiftMaster® garage door opener brands and myQ® smart technology, is partnering with STEER Tech, developers of autonomous parking technology, to provide in Q1 2020 a driverless valet service for homeowners. By integrating CGI's myQ® Auto™ solution and STEER's autonomous parking technology, homeowners with a myQ smart garage now have self-parking and auto summon capabilities for their vehicles.
Designed to save time, reduce frustration and create a seamless transportation experience, STEER's aftermarket, full-service platform provides an autonomous parking solution that allows drivers to safely park or summon their car using the STEER app on their smartphone. Through integrated myQ Auto technology and the myQ Intelligent Door State™, the STEER app is able to share real-time garage door status data for driverless cars, enabling the vehicle to understand if the homeowner's garage door is open or closed, and therefore park itself. Additionally, understanding the state of the garage door mitigates the risk of remote-starting and summoning a driverless car when the garage door is still closed. When closed, the myQ Safe Remote Start™ feature sends an automatic alert to the car owner through the STEER app letting them know it is unsafe to start the car and prompts the owner to open the garage door. This feature provides an added safety check against hazardous carbon monoxide conditions in the garage as well as other potentially dangerous situations.
Robosense Winner
RoboSense wins CES 2020 Innovation Award for autonomous vehicle technology, and will be exhibiting at booth 6138, LVCC North Hall.
–RoboSense announced its launch of a developed and complete LiDAR perception solution for Robo Taxi (RS-Fusion-P5) in markets outside China. The RS-Fusion-P5 was first launched in China last month.
May Mobility Funding
May Mobility, the leading autonomous Transportation-as-a-Service(TaaS) provider, announced today that it has closed a $50 million Series B round led by Toyota Motor Corporation with participation from SPARX Group alongside return investors Millennium Technology Value Partners, Cyrus Capital Partners, BMW iVentures, and Toyota AI Ventures. The round will help fund strategic hires across the engineering and operations functions, and expansion of the vehicle fleet to meet growing demand.
In addition to leading the round, Toyota has selected May Mobility as one of their partners in the autonomous TaaS segment for future open mobility platforms.//
Aptiv New Pittsburgh Office
Aptiv PLC (, a global technology company enabling the future of mobility, announced  that its Pittsburgh Technology Center will relocate to new offices at Mill 19 in Hazelwood Green. The move provides Aptiv's autonomous mobility team with the space needed to grow as it furthers the development of a safe and trusted autonomous driving platform for robotaxi providers, fleet operators, and automotive manufacturers.
Aptiv's local team of over 200 employees will occupy three floors and 70,000 square feet in the Mill 19 building. The company has hired some of the world's leading autonomous driving talent to join its Pittsburgh operations.
The earliest members of Aptiv's autonomous mobility team were part of a small group of Carnegie Mellon researchers who won historic 2007 DARPA Urban Challenge. In 2015, Aptiv went on to be the first company to drive autonomously across the U.S. from coast to coast. In 2019, the company co-authored and published the "Safety First for Automated Driving" white paper, the most comprehensive blueprint for automated driving safety – demonstrating Aptiv's focus on safety and industry collaboration. Today, Aptiv has safely tested its self-driving cars throughout Pittsburgh for over six years.
Read all autonomous vehicle news.
SUBSCRIBE
You are welcome to subscribe to receive emails with the latest Autonomous Self-Driving Driverless and Auto-Piloted Car News , you can also get weekly news summaries or midnight express daily news summaries.
[newsletters_subscribe lists="8, 20, 21, 10, 3, " list="checkboxes"