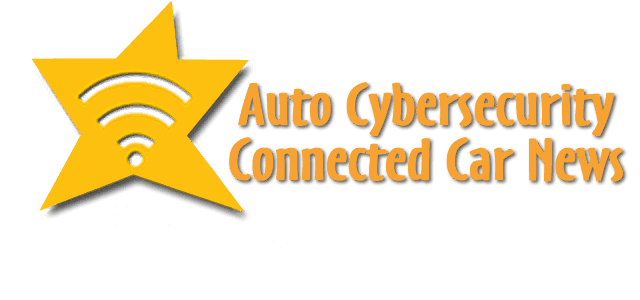 In automotive cybersecurity news were Auto-ISAC, Kaspersky, Enigmatos, Upstream, Mentor, Secitigo and DENSO.
New Automotive-ISAC Members
– The Automotive Information Sharing and Analysis Center (Auto-ISAC) welcomes four new members Google, Oshkosh Corp., Tokai Rika and Qualcomm and one strategic partner Saferide Technologies.
The inclusion of these five companies increases the strength of the Auto-ISAC's position as the voice of the global auto cybersecurity information sharing community as it works to prevent cyber threats to the connected vehicle.
BlackBerry QNX ISO Cert
BlackBerry Limited announced that its QNX Hypervisor 2.0 for Safety has been recognized as ISO 26262 ASIL D compliant by the independent auditors at TÜV Rheinland, making it the world's first ASIL D safety-certified commercial hypervisor. Using the QNX Hypervisor 2.0 for Safety, developers can partition and isolate safety-critical systems (e.g. body domain control) from non-safety critical systems (e.g. infotainment), ensuring that critical systems are isolated and are safely managed in the event of system failure.
Kaspersky Honor Enigmatos
Cybersecurity company Kaspersky announced that it has chosen Enigmatos as the winner of the transportation category of its call for startups. The Kaspersky Open Innovation Program was launched in May 2019 and is intended to locate startup technology companies that will introduce 'pioneering technologies'. Along with Enigmatos, three other companies were selected in the areas of IoT, blockchain and anti-fraud. All the winning companies will collaborate with Kaspersky to jointly develop business idea opportunities.
Kaspersky was founded in 1997 and is one of the world's leading cybersecurity companies. As part of the innovation program launched, Kaspersky received 258 applications from 49 countries, but only 12 startups, coming from Israel, Spain, England, Ireland, Singapore, Germany, and France, made their final appearances at a Demo Day in Milan, Italy.
Enigmatos, which protects vehicles and fleets from malicious cyber activity, is the winner of the Transportation category in Kaspersky's call for startups. Enigmatos presents a unique and proprietary technology – Deep Car Identity Profiling (DCIP) – that enables it to detect and prevent cyber-attacks on vehicles. The company is the first to extract a vehicle's unique digital profile by uploading all communications data to the cloud. It enables it not only to locate the source of the attack but also to intercept it immediately and accurately and protect existing and future vehicles.
Enigmatos, which specializes in protecting connected vehicles, adds this award to an impressive achievement list. Earlier this year (June 2019) it was announced that Enigmatos would partner with fuel management systems provider Orpak to help it tighten its security system. Another Enigmatos customer is Pelephone, a leading Israeli mobile operator, which Enigmatos helps to establish its connected vehicle offering security.
The president of the company is Maj. Gen. (Res.) Ami Shafran, who served as head of the IDF's C4I Command, as well as the head of the Research and Development Unit in the Israeli Research Directorate. The company's founders include Eyal Kamir, CEO and founder, a serial entrepreneur in the automotive for over 20 years, and Alexander Fok, co-founder and CTO, who held senior positions in leading cyber companies such as VERINT and CHECKPOINT.
Upstream Report
Upstream's 2020 Automotive Cybersecurity Report introduces some of the key findings of the AutoThreat Intelligence research team for 2019 as well as solutions used by the industry going forward:
Connected vehicles are already taking over: 330 million vehicles are already connected, and top car brands in the US market have stated that only connected vehicles will be sold by 2020. This fact alone exponentially increases the potential damage of each attack. A wide-scale attack could potentially disrupt an entire city and even lead to catastrophic loss of lives.
The number of automotive cybersecurity incidents has increased dramatically: Since 2016, the number of annual incidents has increased by 605%, with incidents more than doubling in the last year alone.
Most incidents are carried out by criminals: 57% of incidents in 2019 were carried out by cybercriminals (black hat) to disrupt businesses, steal property, and demanding ransom. Only 38% were the result of researchers (white hat) with the goal of warning companies and consumers of discovered vulnerabilities.
A third of all incidents involved keyless entry attacks: The top three attack vectors over the past ten years were keyless entry systems (30%), backend servers (27%), and mobile apps (13%).
Everyone is affected, from automotive companies to consumers: over the past ten years, every type of company in the smart mobility system was affected. This includes OEMs, fleets, telematics, and after-market service providers, and ride-sharing services along with consumers who have had their property and private information were stolen.
A third of incidents resulted in car theft and break-ins: The top three impacts of incidents over the past ten years were car thefts/break-ins (31%), control over car systems (27%), and data/privacy breaches (23%).
The vast majority of incidents in 2019 involved remote attacks: 82% of incidents in 2019 involved short and long-range remote attacks, which do not require physical access to the vehicle and can be carried out from anywhere in the world.
Awareness is increasing: More automotive vulnerabilities are being listed, with 66 CVEs (common vulnerabilities and exposures) listed to date. The use of bug bounty programs, which has been popular in enterprise infosec, is on the rise as more automotive companies adopt it as a way to discover vulnerabilities. These programs offer compensation to researchers (white hat hackers) who discover and report vulnerabilities to the owner company. Additionally, government officials and consumers are demanding regulations and laws to protect them against cybercrime in the automotive space.
The industry is adopting a multilayered security approach: This involves new regulations and standards, security by design, in-vehicle and cloud-based automotive cybersecurity solutions, and expanding SOCs to VSOCs (Vehicle Security Operations Centers) for early detection and rapid remediation.
Mentor Integrate Secitigo
The Sectigo IoT Identity Platform is a e new product was developed specifically for transportation security. In order to speed adoption–and security–across the automotive supply chain, Mentor, a Siemens business and technology leader in embedded software and electronic design automation (EDA), has integrated the Sectigo Embedded Firewall for Automotive with its popular AUTOSAR platform.
Protecting Automotive ECUs Through IoT Authentication
To protect from cyberattacks, automotive manufacturers need an embedded firewall to control traffic into the exposed electronic control units (ECUs) in a vehicle, similar to how a firewall protects home and corporate networks. Embedded firewalls help prevent access from outside attacks on a car's electronics, while still enabling authenticated access for software upgrades and updates.
Available today, Sectigo's Embedded Firewall for Automotive is the only security solution that has been embedded within automotive ECUs to provide anomaly detection, stateful packet inspection, rules-based filtering, and threshold-based filtering.
By protecting ECUs such as advanced driver assistance systems (ADAS), steering, braking, etc. from attack, the firewall prevents access from outside cyberattacks on a car's electronics, while enabling access to upgrades and updates. The firewall:
Works with AUTOSAR, Real Time Operating Systems (RTOS) and Linux to configure filtering rules
Offers deep packet inspection for industrial protocols, including CAN bus
Meets the requirements of automotive systems by enforcing defined security policies, limiting communication with vehicle control systems to a small set of trusted hosts, and blocking attacks from any other source.
DENSO Validating V-SOC
Today, connected cars are becoming increasingly popular and sophisticated. In this evolution, novel automotive technologies and solutions continuously appear utilizing ICT technology. Concurrently, cyberattacks are growing more sophisticated and stealthy. Thus, cybersecurity in connected car is paramount. They need security technology that can swiftly detect and analyze cyberattacks and then seamlessly provide the appropriate support according to the situation.
Since 2017, DENSO and NTT Com have been developing V-SOC technology to detect cyberattacks and identify the affected area by the cyberattacks based on analysis of data, which are output from a vehicle's security systems. In this research, the two companies have studied how to improve the safety and availability of connected cars and enable quick security responses by using V-SOC technology that can provide appropriate support as the situation demands.
The two companies will start to validate V-SOC technology in a test environment to realize resilient security solution for connected cars. Different types of cyberattacks will be conducted on test vehicles to see how effectively the V-SOC detects these attacks and analyzes the affected area by the cyberattacks. V-SOC technology will be improved by repeatedly responding to various forms of cyberattacks.
DENSO will provide information security, vehicle communication, and data analysis technologies used in in-vehicle systems, connected cars, and MaaS development.
NTT Com will use its technology related to networks, cloud computing, and managed security services (e.g., IT-SOC). Moreover, the latest security technology of the NTT Group will be fully leveraged, including analysis technology of NTT Security and research results of NTT Secure Platform Laboratories.
By accelerating the development of cybersecurity technology through this validation, the two companies will help build a safer and more secure automotive society.
Read all Automotive Cybersecurity.
SUBSCRIBE
You are welcome to subscribe to receive email notification of publication of Connected Car News Cybersecurity, you can also get weekly news summaries or daily emails.