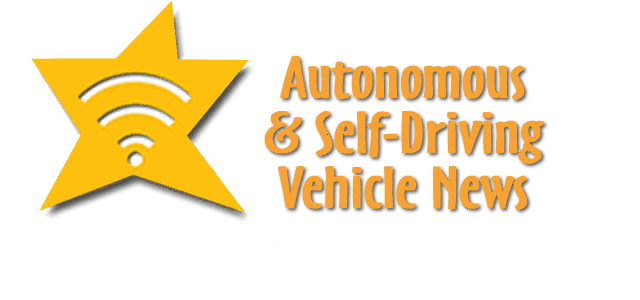 In autonomous news are Local Motors, Volvo, Realtime Robotics, Elektrobit, REE, Synopsys, ON Semi, Forsesight and StradVisioin.
Olli @ GoMentum Station
Local Motors by LM Industries Group Inc., AAA Northern California and the Contra Costa Transportation Authority (CCTA) are testing an innovative solution to the "first mile, last mile" challenge that many commuters in the San Francisco Bay Area and across the country face on a daily basis. Local Motors is working with AAA Northern California and CCTA to test its electric, 3D printed AV shuttle, Olli, at GoMentum Station in Contra Costa County, with future plans of deployment near transit stations around Northern California.
AAA Northern California will challenge Olli on the various GoMentum Station tracks and undergo multiple testing scenarios including intersection crossing, interactions with pedestrians, and tunnel driving.
GoMentum Station is the largest closed-course testing facility for connected and automated vehicles in the United States, managed and operated by AAA Northern California.
Volvo Forms Autonomous Solution Group
The new business area, Volvo Autonomous Solutions, will accelerate the development, commercialization and sales of autonomous transport solutions. This will enable the Volvo Group to meet a growing demand and to offer the best possible solutions to customers in such segments as mining, ports and transport between logistics centers, as a complement to today's products and services.
With global developments that are characterized by higher demand for transportation, increasingly congested roads and major environmental challenges, the industry needs to provide transport solutions that are safer, have a lower environmental impact and are more efficient.
Autonomous transport solutions, based on self-driving and connectivity technologies are well-suited for applications where there is a need to move large volumes of goods and material on pre-defined routes, in repetitive flows. In such situations, autonomous transport solutions can create value for customers by contributing to improved flexibility, delivery precision and productivity.
The Volvo Group has already demonstrated a number of different autonomous transport solutions.
In the Electric Site project, material handling in a quarry was automated and electrified. The result was a safer working environment and a reduction of operator costs by 40 percent and of carbon dioxide emissions by 98 percent.
At the Brønnøy Kalk mine in Norway, autonomous Volvo FH trucks will be used in commercial operation to transport limestone along a five-kilometer stretch.
Another pioneering initiative is the self-driving, connected and electric vehicle Vera. In its first assignment Vera will form part of an integrated solution to transport goods from a logistics center to a port terminal in Gothenburg, Sweden.
Volvo Autonomous Solutions will constitute a new business area as of January 1, 2020. Its financial results will be reported as part of the Truck segment. The recruitment process for the position as Head of Volvo Autonomous Solutions has commenced.
Realtime Robotics Raises Series A Funding
Realtime Robotics, the inventor of responsive motion planning for industrial robots and autonomous vehicles, announced that it has raised $11.7 million in Series A funding. Led by SPARX Asset Management the round included participation from Mitsubishi Electric Corporation, Hyundai Motor Company, and OMRON Ventures, alongside existing investors Toyota AI Ventures, Scrum Ventures, and the Duke Angel Network. The new capital will be used to accelerate the development of more commercial product releases and expand the team to support key customers and partners across the globe.
Elektrobit's New Tool to Test ADAS and Autonomous Systems
Elektrobit (EB) announced a cloud-based tool for end-to-end validation of advanced driver-assistance systems (ADAS) and autonomous driving (AD) systems. Available on Microsoft's cloud platform Azure, the new EB Assist Test Lab provides distributed teams with a single solution to more easily manage petabytes of driving-scene data generated in real and simulated test drives during the validation and verification process, collaborate and ultimately bring latest features into production more quickly.
EB Assist Test Lab offers a unique, end-to-end approach to validation and verification, providing a "one-stop shop" solution integrating tools that are already on the market and in use with additional functionality to cover critical gaps. It covers the entire testing cycle, from data collection to data analysis, including optimized processes for collaboration, integration with third-party tools and services, data processing and management, and more. The combined goals of improved workflow, increased efficiencies and ultimately accelerated schedules are all realized in the new EB product.
REE's Corner Mod for EVs & AVs
REE announced that its ultra-modular, advanced, corner module for electric and autonomous vehicles (EVs and AVs) will be displayed alongside a global OEM partner at the 46th Tokyo Motor Show, October 24-November 4, 2019. Details of the OEM partnership will be revealed on October 23, the first press day of the event. Visitors at this year's exhibition will see product demos of REE's corner module technology that is poised to upend automotive manufacturing.
REE brings unmatched modularity and efficiency to the electric-mobility landscape. The company has redesigned all drive vehicle components that are typically found on the chassis, including the motor, steering, suspension, drivetrain, data unit for AI preventative maintenance, brake, thermal systems, and electronics, and engineered them into a compact area of the wheel arches – known as corner modules.
REE's corner module technology not only brings greater efficiency to the mobility of people and goods, but it will enable mobility players to provide advanced services never before possible, reshaping the future of e-mobility. REE's modular technology is designed from its core to support the diverse range of shapes, services and requirements the new e-mobility world brings.
Synopsys Partners with Samsung Foundry for Chip Design for Autonomous & Driver's Assistance
Synopsys, Inc. shared details of its collaboration with Samsung Foundry to deliver comprehensive automotive chip design solutions to meet target automotive safety integrity levels (ASILs) for autonomous driving and advanced driver-assistance systems (ADAS). As part of this collaboration, Samsung Foundry and Synopsys have enabled Samsung's automotive reference flow to meet target ASILs for safety-critical designs. Developed based on its 8LPP process, Samsung Foundry's automotive reference flow has been finely tuned to deliver benefits on a variety of process technologies./
Synopsys' comprehensive automotive design solutions deliver complex functional safety (FuSa) analysis, implementation, and verification capabilities. Differentiated offerings for automotive design, such as unified functional safety verification and native automotive solutions, enable designers to prove at the planning and implementation phases that their chip safety architecture can achieve target ASILs. Designers can perform failure mode and effects analysis (FMEA) and failure mode effects and diagnostic analysis (FMEDA) through Synopsys' VC Functional Safety Manager that brings together best-in-class technologies for fault campaign management. Early functional safety analysis at RTL or gate level can quickly identify candidates for triple-mode redundancy (TMR) and dual-core lock-step (DCLS) redundancy and estimate ISO 26262 metrics for target ASIL. Synopsys' native automotive solutions based on FuSa intent provide the industry's most comprehensive feature set to implement FuSa mechanisms, such as TMR, DCLS, and failsafe finite state machine (FSM), perform formal verification, and check and report that safety mechanisms are properly implemented. Comprehensive digital/analog fault injection and simulation can be performed to produce reliable metrics for FMEDA and roll-up. Synopsys also provides complete solutions to address reliability challenges in automotive design, including electromigration (EM), voltage (IR) drop, device aging, and robust redundant via insertion (RVI) capabilities. Synopsys provides designers with a broad portfolio of automotive IP that is designed and tested for AEC-Q100 reliability, offers ASIL Ready ISO 26262 certification, and supports automotive quality management.
ON Semiconductor Partners with AImotive
ON Semiconductor, driving energy efficient innovations, and AImotive, have jointly announced that they will work together to develop prototype sensor fusion platforms for automotive applications. The collaboration will help customers explore highly integrated solutions for future generations of sensor data conditioning hardware platforms.
The companies plan to develop a series of hardware platform demonstrators, combining ON Semiconductor's latest HD camera and radar sensor and pre-processor chipsets and expertise with AImotive's advanced AI-based perception algorithms, hardware acceleration and simulation capabilities. The platforms will showcase the superior accuracy, robustness and low latency of AI-based real-time sensor fusion and will utilize AImotive's aiWare hardware NN (Neural Network) acceleration IP in FPGA-based prototypes, as well as modules from its aiDrive software portfolio and its aiSim simulation environment.
It has become clear to many researchers, as well as automotive OEMs and Tier1s, that future autonomous driving platforms will require the fusion of data from multiple different sensor types to achieve the necessary robustness and the highest quality results in all operating conditions. One approach gaining popularity is combining high resolution image sensors with advanced radar sensors to improve perception performance in all weather conditions. The complementary nature of these types of sensors enables the extraction of significantly more information when the data is combined intelligently, giving significantly more accurate results.
ON Semiconductor has developed a position of leadership in the automotive sector through its advanced and innovative products and solutions in imaging, radar, LiDAR and ultrasonic sensing. The company is unique in being able to offer all four sensor modalities. Combined, and used with technologies offered by companies like AImotive, these are able to address future vehicle requirements for robust, high performance sensor fusion platforms that support Advanced Driver Assistance Systems (ADAS) and autonomous driving./
Foresight Completes Demos
Foresight Autonomous Holdings Ltd., an innovator in automotive vision systems announced that the company recently completed a series of successful technological demonstrations of its QuadSight vision system for two leading German vehicle manufacturers (OEMs), two leading German Tier One suppliers, one leading French Tier One Supplier and one leading German defense OEM. These real-time demonstrations offer potential customers the chance to experience the company's unique solution firsthand and follow similar technological demonstrations that were recently carried out in Japan, France and the United States.
Germany is recognized for its outstanding automotive industry and engineering quality, positioning it as a technology leader for the autonomous vehicle market. Foresight's breakthrough four-camera vision system, offering exceptional obstacle detection capabilities for semi-autonomous and autonomous vehicles, can help to accelerate the German automotive market's technological progress.
The technological demonstrations consist of testing the QuadSight system in different predefined scenarios on the customer's premises. To date, the system has successfully achieved 100% obstacle detection in all simulated scenarios including fog, rain, and extreme lighting conditions.
After witnessing the outstanding demonstrated performance of the QuadSight system, all the vehicle manufacturers and Tier One suppliers expressed interest in purchasing prototypes of the QuadSight system for further evaluation.
StradVision Demos SVNet
StradVision, a trailblazer in vision processing software for autonomous vehicles, will demonstrated its SVNet software alongside other industry innovators at the Autotech Council Science Fair in Mountain View, Calif.
The event will take place from 1-4 p.m., at the Computer History Museum, 1401 N. Shoreline Blvd., and brings together more than 30 exhibitors from all areas of the transportation and mobility sectors.
StradVision, who is also a sponsor of the Science Fair, will have nearly 7 million vehicles on the roadways using its software for autonomous and ADAS systems by 2021 — including SUVs, sedans and buses. Multiple projects are ongoing in China and Europe, and StradVision's deep-learning expertise is the foundation for its leadership in Object Detection (OD) and Free Space Detection (FSD).
Read all autonomous vehicle news.
SUBSCRIBE
You are welcome to subscribe to receive emails with the latest Autonomous Self-Driving Driverless and Auto-Piloted Car News , you can also get weekly news summaries or midnight express daily news summaries.