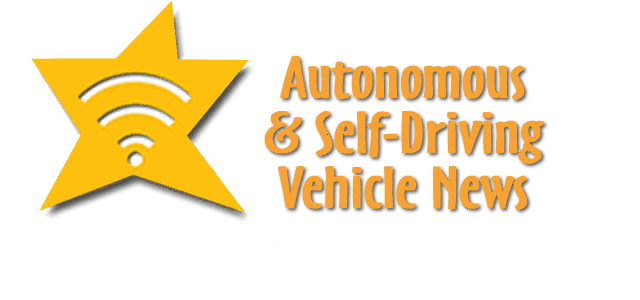 In autonomous car news this week were Waymo, Mercedes-Benz, BMW, FCA, Continental, NAVYA, Viziblezone, Audi and Wind River.
Waymo to Give Lifts in Autonomous Test Vehicles
Waymo has bee issued a Autonomous Vehicle Pilot Permit pilot permit from the state of California. Waymo is granted an exemption to use a third party for contracting the safety operators required in every vehicle. The permit allows the company to transport passengers but can charge a fee to the customers. Waymo plans to give Waymo employees the ability to hail  vehicles and bring guests on rides within Waymo's South Bay territory.
Daimler and BMW Partnering for Automated Driving
Daimler and BMW announced that they will work togehter to develop technologies for driver assistance systems, highly automated driving on highways, and automated parking (all up to SAE Level 4). They plan to luanch vehicles in 2024.
The non-exclusive cooperation is also open to other OEMs and technology partners, with results being made available to other OEMs under license.
Daimler AG has been working on series development projects not only for specific Level 3 vehicles but also for Levels 4 and 5. Long a leader in active safety systems, it programmed its systems largely in-house right from the very beginning. 2019 will see the launch in San Jose, Silicon Valley, of its first pilot programme, with Bosch, on self-driving vehicles (Levels 4/5) in urban environments.
The BMW Group has been working on highly automated driving since 2006 and has established a non-exclusive platform with technology specialists, suppliers and OEMs to take it to series maturity. Since 2017, work in this area has been consolidated at the Autonomous Driving Campus in Unterschleissheim, just north of Munich, and the industrialization of the technology is being advanced with the support of partner. The generation of technologies that is currently under development will go into series production as Level 3 automation in 2021 in the BMW iNEXT where it will also be Level 4 enabled for pilot projects
SaFD for Safety Formed by Autonomous Driving Entities
Emphasizing safety by design, 11 industry leaders across the automotive and automated driving technology spectrum today published "Safety First for Automated Driving" (SaFAD), a non-binding organized framework for the development, testing and validation of safe automated passenger vehicles.
These 11 leaders — Aptiv, Audi, Baidu, BMW, Continental, Daimler, FCA US LLC, HERE, Infineon, Intel and Volkswagen — comprise a broad representation of the industry and have published, to date, the largest report on how to build, test and operate a safe automated vehicle.
The SaFAD white paper authors' purpose is to emphasize the importance of safety by design, along with verification and validation, as the industry works toward creating standards for automated driving.
For the first time, SaFAD offers automated vehicle (AV) developers and operators a system for clear traceability that proves AVs to be "safer than the average driver" through components such as cameras or steering systems.
It is also the first time presenting a summary of widely known safety-by-design and verification and validation methods of Level 3 and Level 4 automated driving as defined by the SAE (J3016).
The foundation of the SaFAD white paper is its 12 Guiding Principles, which are further refined into capabilities of the automated vehicle, from which safe-by-design elements are derived to support the capability and achieve the guiding principles. "Safety First for Automated Driving" combines the expertise from key companies in the automaker, supplier and technology industries to help direct development of safe automated vehicles. Interest in and development of automated driving technology has grown at a dramatic rate over the past several years, fueled by the goal of reducing fatalities related to vehicle crashes, improvement of traffic flow and the introduction of new mobility concepts. This rapid growth brings a wide range of development methodologies from established companies and the growing roster of new enterprises.
Autonomous NAVYA Shuttles in Tokyo
For the very 1st time, Japan gave its approval to automated vehicles to operate on open road. From July 3rd to 5th, Autonom® Shuttles demonstrated in Minato Ward, the business and diplomatic district of Tokyo. This demonstration is a major step for the French company NAVYA and its partners to enter this strategic and innovative market.
In collaboration with SB Drive Co., Ltd., a subsidiary of SoftBank Corp., and thanks to the hard work with the Ministry of Land, Infrastructure, Transport and Tourism, NAVYA launches its first Japanese demonstration on open road of its Autonom® Shuttle. This is the very first time Japan give its approval to an automated vehicle with neither a steering wheel or pedals to ride on public streets opening de facto a new registration of vehicles. For legal reasons a safety driver will remain inside the vehicle but its mission is limited to monitoring the experimentation and intervene in case of emergency.
Pedestrian Detection at 150 Meters
Viziblezone, the provider of the first ready-to-launch 'vehicle-to-pedestrian' (V2P) solution, announced that its patent-protected pedestrian detector technology successfully completed a major development milestone. The company reported that its prototype system has now proved that it can detect pedestrians even hidden behind objects at distances of up to 150 meters.
While many technologies to mitigate vehicle-to-vehicle accidents have been developed in recent years, there remains a significant lack of vehicle-to-pedestrian accident prevention systems. Meanwhile, with the growth of autonomously driven vehicles, and the expansion of technologies such as robo-taxis, the risks to pedestrians are increasing exponentially at a rate that existing vehicle sensor systems can't effectively address.
Viziblezone is now preparing for the mass deployment of its lifesaving solution for application in both conventional, and autonomous vehicles.
Hyundai Partners with Wind River to Autonomous Driving
Hyundai Autron and Wind River have signed a partnership to develop an autonomous driving and connectivity software platform to power next generation automobiles. A signing ceremony was conducted at Wind River headquarters in Alameda, California, U.S.A.
Hyundai Autron, a Hyundai Motor Group company, is a leading research and development company specializing in electronic control software and automotive semiconductors. US-based Wind River is the global leader in embedded and Internet of Things (IoT) software.
The partnership will leverage each company's specialties and experiences to develop a best-in-class software platform for functional safety and Adaptive AUTOSAR for next-generation autonomous driving and connectivity for the global market. As the platform becomes available, the two companies aim to collaborate on joint business developments with key OEMs and suppliers.
The companies will work closely on the development environment, functional safety certifications, share intellectual property and deliverables. They will develop infrastructure software to serve as core technologies for next gen vehicle control, including advanced and high-performance compute.
Read all autonomous vehicle news.
SUBSCRIBE
You are welcome to subscribe to receive emails with the latest Autonomous Self-Driving Driverless and Auto-Piloted Car News , you can also get weekly news summaries or midnight express daily news summaries.