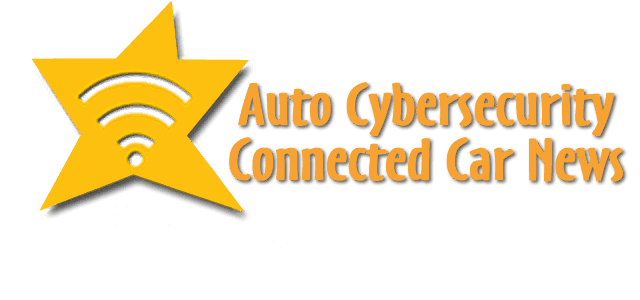 In Autmotive cyberscecurity news this week were Infineon, XAIN, Karamba Security, STMicroelectronics, Infineon and HARMAN.
Infineon and XAIN Blockhain
Infineon Technologies AG and XAIN have agreed to work together on bringing blockchain technology into the car. The Munich semiconductor maker and the Berlin-based start-up have signed a corresponding Memorandum of Understanding at Infineon's 1st Automotive Cybersecurity Forum, taking place today in Munich. The goal of the collaboration is to test possible applications and develop suitable ones to market maturity. A first demonstrator shows how access rights, e.g. for car sharing, can be granted decentrally with a smartphone app.
A blockchain is a decentralized database that enables speedy transactions and particularly secure, tamper-free storage. In connection with cars, feasible applications for this technology include automated payments, keyless access for car sharing schemes, on-demand services, tuning protection and automated driving functions. Essentially, it is all about the granting of access rights – to the car itself or to specific data in the vehicle. An example involving specific data is when insurance companies offer low rates for car owners with good driving habits.
All of Infineon's 2 nd generation AURIX™ microcontrollers can provide support for blockchain functionality in cars already today. This support is based on an embedded hardware security module (HSM) that complies with the highest level of the EVITA security standard. An HSM consists of special computing and storage units within the microcontroller. It performs the cryptographic operations and is protected by a dedicated firewall of its own. The 2 nd generation AURIX microcontrollers thus have a secured memory for the digital key used for identification in the blockchain and are able to perform blockchain operations, such as hashing or digital signing, swiftly and securely. Certified security controllers such as the OPTIGA™ TPM 2.0 from Infineon for automotive applications allow even higher security levels to be reached.
However, the creation of new data blocks still represents a challenge for the conventional microcontrollers used in cars. Due to the enormous amounts of required computing power, the so-called mining as used in the context of cryptocurrencies, up to this point in time has been executed by high-performance processors. XAIN, however, is working on a new process that can also be performed on devices that need to be economical in their use of energy – such as microcontrollers in cars.
"We aim to turn cars into fully-fledged network participants", says Leif-Nissen Lundbæk, founder and CEO of XAIN AG. "As well as being important for offline and real-time capabilities, this also enables a particularly high level of privacy protection in connection with AI technologies. It ensures that private data for machine learning is kept exclusively in local storage. The goal of our collaboration with Infineon is to advance the use of XAIN's AI technology in cars."
Karamaba & STMicroelectronics
Karamba Security , a world-leading provider of automotive cybersecurity, and STMicroelectronics a global semiconductor leader serving customers across the spectrum of electronics applications, announced the integration of Karamba's Carwall end-to-end protection on ST Telemaco3P STA1385 Automotive Telematics and Connectivity Processor.
Together, ST and Karamba are leveraging the security architecture of the Telemaco3P with the addition of Carwall Electronic Control Unit (ECU) hardening software. This combined solution provides best-in-class cybersecurity features for both contents and run-time integrity verification by detecting attempts at modifications and preventing deviations from the ECU's intended behavior. Karamba Security's deterministic approach has shown to prevent vehicle cyberattacks with zero false positives.
"STMicroelectronics is a leading provider in the connected-car ecosystem," said Ami Dotan, Karamba Security's co-founder and CEO. "We are pleased to collaborate to protect automotive systems based on ST's Telemaco3P microprocessor by automatically hardening them against cyberattacks to assure consumer safety."
"Karamba Security's differentiated cyber-prevention solutions have generated significant market traction in a very short time and are a strong fit to enhance the security and value of ST's Telemaco3P architectures," said Antonio Radaelli, Director Infotainment, Automotive Digital Division, STMicroelectronics. "Karamba's Carwall adds another layer of security to the Telemaco3P benefits, which include its state-of-the-art power-efficient design, fast connectivity interfaces, domain isolation, and embedded Hardware Security Module. The combination provides customers with even stronger cybersecurity protection for in-vehicle systems."
Infineon TPM
Infineon Technologies AG anounced is enabling a crucial step toward greater cybersecurity in the connected car. The Munich-based company is the world's first semiconductor manufacturer to put a Trusted Platform Module (TPM) specifically for automotive applications on the market. The new OPTIGA™ TPM 2.0 protects communication between the car manufacturer and the car which increasingly turns into a computer on wheels. A number of car manufacturers already designed in Infineon's OPTIGA TPM.
The TPM is a hardware-based security solution that has proven its worth in IT security. By using it, car manufacturers can incorporate sensitive security keys for assigning access rights, authentication and data encryption in the car in a protected way. The TPM can also be updated so that the level of security can be kept up to date throughout the vehicle's service life.
"As a computer on wheels, the connected car benefits from the experience of the IT industry," said Martin Brunner, expert for automotive security at Infineon. "In the complex interplay between software, network and cloud, security hardware creates the solid foundation for secured communication. Backed by Infineon's many years of expertise in the automotive and security areas, we have optimized the OPTIGA TPM for automotive applications. It is easy to integrate and substantially increases cybersecurity – from production to recycling of connected cars."
Infineon has decades of experience in automotive electronics and hardware-based security. With the new OPTIGA TPM 2.0 and its AURIX™ family of microcontrollers, Infineon provides a comprehensive portfolio of application-specific security solutions that address key challenges in the automotive industry.
Secured communication throughout the vehicle's service life
Mobility of the future requires the exchange of huge volumes of data. Cars send real-time traffic information to the cloud or receive updates from the manufacturer "over the air", for example to update software quickly and in a cost effective manner. The senders and recipients of that data, whether car makers or individual components in the car, require cryptographic security keys to authenticate themselves. These critical keys are particularly protected against logical and physical attacks in the OPTIGA TPM as if they were in a safe.
Furthermore, incorporating the first or initial key into the vehicle is a particularly sensitive moment for car makers. When the TPM is used, this step can be carried out in Infineon's certified production environment. After that, the keys are protected against unauthorized access; there is no need for further special security precautions throughout the various stages of the – often globally distributed – value chain.
The TPM likewise generates, stores and administers further security keys for communication within the vehicle. And it is also used to detect faulty or manipulated software and components in the vehicle and initiate troubleshooting by the manufacturer in such a case.
Whereas a vehicle has an average service life time of 12 to 15 years, security features and algorithms keep on being developed and enhanced on a continuous basis. The TPM's firmware can be updated by remote access so the security it offers can be kept up-to-date – including the cryptographic mechanisms (cryptoagility).
Technical information and availability
The new OPTIGA TPM 2.0 SLI 9670 from Infineon is a plug & play solution for automotive applications. It is especially suited for use in a central gateway, the telematics unit or the infotainment system of the vehicle.
The SLI 9670 consists of an attack-resistant security chip and high-performance firmware developed in accordance with the latest security standard. The firmware enables immediate use of security features, such as encryption, decryption, signing and verification. The TPM can be integrated quickly and easily in the system thanks to the open source software stack (TSS stack) for the host processor, which is also provided by Infineon. It has an SPI interface, an extended temperature range from -40°C to 105°C and the advanced encryption algorithms RSA-2048, ECC-256 and SHA-256.
The new TPM complies with the internationally acknowledged Trusted Computing Group TPM 2.0 standard, is certified for security according to Common Criteria and is qualified in accordance with the automotive standard AEC-Q100. It is available now available and manufactured in security-certified production facilities of Infineon Germany and the Philippines.
HARMAN Consolidates Connected Services In Israel
HARMAN International, a wholly-owned subsidiary of Samsung Electronics Co. Ltd., focused on connected technologies for automotive, consumer and enterprise markets, today announced that the company is strengthening its presence in Israel.
HARMAN has opened a new, 46,000 square feet facility, located in Hod Hasharon, which will now serve as the headquarters for HARMAN in Israel. This three-storey building will feature an advanced Smart Car Lab, where teams can research, test and validate the company's award-winning cybersecurity, over-the-air software updates technologies, and automotive cloud solutions, in real-life conditions. The company's existing Research & Development (R&D) centers, currently based in Kfar Saba, Hod Hasharon and Ramat Gan will now be consolidated under the new center at Hod Hasharon.
HARMAN is increasing its innovation capabilities globally, including expanding its workforce in Israel. HARMAN's innovation hubs in Israel are home to a team of highly-skilled, senior engineers developing technologies that will shape our future, including autonomous, connected and augmented reality platforms.
According to Oren Betzaleli, Country Manager – HARMAN Israel, and Senior Vice President, Software Platforms, HARMAN Connected Services, the growth rate of the company's operations in Israel is fast and the immediate implication is the constant hiring of new employees.
"We are continuously searching for the highest quality professionals in the field, and it was important to us that all of HARMAN employees work in one location, as they are collaborating to develop products and solutions that contribute to the future of the automotive industry," said Mr. Betzaleli.
HARMAN, a Samsung company, has acquired three Israeli start-ups in the last five years: iOnRoad, a red alert company situated in Ramat Gan; Red Bend, which enables today's cars to be connected to the cloud and is located in Hod Hasharon; and TowerSec Automotive Cybersecurity, which was based in Kfar Saba.
Experience Live Remote Car Hacking
The Securing Mobility Summit kicks off AutoMobility LA 2018 on Monday Nov 26, 2018 at the LA Convention Center.  200 attendees are expected including global media and executives from the automotive OEMs and Tier One suppliers for our day-long Summit including a networking breakfast and our Emerging Security Technologies Speed Lunch.
Regular admission is $249, AUTO Connected Car Readers who use the coupon code ACCN2018 and it get a 10% discount. On site will be 3PO GRIMM's mobile car hacking lab.
SUBSCRIBE
You are welcome to subscribe to receive email notification of publication of Connected Car News Cybersecurity, you can also get weekly news summaries or daily emails.