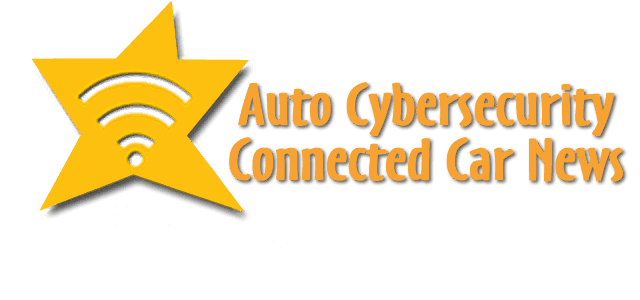 Automotive cybersecurity is very important for drivers and automakers. In automotive cybersecurity this week were SafeRide, OnBoard Security, Karamba Security, Eningmatos, Seucuring Mobility Summit and Blockchain.
SafeRide vXray Tech Multi-Layer for NVIDIA Drive
SafeRide Technologies, the first automotive cybersecurity company to offer a multi-layer deterministic and heuristic anomaly detection and threat prevention solution, is demonstrating its vXRray AI technology on the NVIDIA DRIVE platform at the GPU Technology Conference in Tel Aviv, Israel this week.
SafeRide's vSentry™ AI solution is a behavioral profiling and anomaly detection software that uses SafeRide's vXRay advanced machine learning and deep learning technology to provide additional vehicle-level protection against unknown vulnerabilities as well.
SafeRide demonstrated its vXRay technology on the NVIDIA DRIVE platform at this week's NVIDIA GPU Technology Conference in Israel. Please visit SafeRide's booth #5 in Pavilion 2 to learn more and receive a demo.
OnBoard Security for V2V & V2I
OnBoard Security®, an industry leader in automotive cyber security solutions, announced  that their Aerolink® Communications Security is being used to protect Vehicle-to-Vehicle (V2V) and Vehicle-to-Infrastructure (V2I) communications for the Ann Arbor Connected Vehicle Test Environment (AACVTE) project.
The Ann Arbor based connected vehicle and infrastructure living laboratory will include approximately 3000 vehicles and over 100 miles of roads. The living lab included the onboard units provided by Danlaw and Aptiv and road side units (RSUs) from Lear and Savari, all of which use Aerolink Communications Security.
OnBoard Security's Aerolink Communications Security libraries implement the IEEE 1609.2 standard for connected vehicle security which defines how to sign and verify transmitted messages, protect driver privacy and ignore misbehaving vehicles. Aerolink Communications Security has been used in almost every pilot deployment as well as the Cadillac CTS, the first production vehicle to offer V2X capability.
OnBoard Security Standard ISO 21177
Experts at OnBoard Security® with support from the Auto Care Association have created a standard to enable secure access to automotive internal networks, potentially eliminating the need for the vulnerable on-board diagnostics (OBD-II) port.
The new standard, ISO 21177, focuses on Intelligent Transport Systems (ITS) station security service requirements to ensure the authenticity of the source, confidentiality and integrity of application activities taking place between trusted devices. It is designed to achieve secure communication and bidirectional authenticity checks among peer application processes using role or attribute-based access control. This would offer secure access to the in-vehicle network, ensuring the access is being granted to authorized devices. Currently, access to the in-vehicle network is via the OBD-II port, which lacks any secure access control.
The Auto Care Association will be debuting a functioning ISO 21177 application at AAPEX 2018 Oct. 30 – Nov. 1, 2018 in the SVI Booth 31021, located in the Technology of Tomorrow section of the Venetian Ballroom, the Venetian Hotel. Media can sign up to attend an exclusive briefing on SVI during the Auto Care Association press conference at AAPEX on Tuesday, Oct. 31 from 4-5 p.m.
Karamba Security's ThreatHive
Karamba Security, a world-leading provider of end-to-end automotive cybersecurity prevention solutions,  announced ThreatHive, which provides automobile OEMs and Tier-1 suppliers a view of actual, online attacks on their ECUs during development. This service offering enhances Karamba's ECU protection portfolio with Automotive Threat Intelligence, giving the automotive security industry a platform for early discovery of security vulnerabilities.
Karamba Security's ThreatHive implements a worldwide set of hosted automotive ECUs in simulation of a "car-like" environment. These ECU software images are automatically monitored to expose automobile attack patterns, tools, and vulnerabilities in the ECU's operating system, configuration, and code. The real attacks on the ECU during the development lifecycle provide actionable insights into security vulnerabilities, including industry software (like OS, development tools, and common libraries) that benefit the automotive security community.
By utilizing hackers' crowd effect, attacking the ECU software hosted in the honeypots, Karamba Security's offering expedites vulnerabilities discovery, and reduces OEMs' and Tier-1 suppliers' investment in penetration testing during product acceptance tests, in a narrow time window, which may limit vulnerabilities discovery. The findings from the threat analysis tool are shared in an aggregated and anonymized way to help vehicle OEMs and Tier-1 suppliers secure ECUs from hackers, as part of Karamba Security's strategic partnership with US Auto-ISAC.
ThreatHive works with Karamba Security's Carwall, its in-vehicle security software that automatically secures connected cars against cyberattacks.
Karamba Security recently announced it was selected by the Automotive Information Sharing & Analysis Center (Auto-ISAC) Board of Directors to join the Auto-ISAC Strategic Partnership Program to provide members analysis on attack activity and forensics data of such attacks against ECUs.
Eningmatos ' DCIP
The Israeli startup Enigmatos has been able to stand out on the global stage thanks to its exceptional patent-pending technology. The company is the first with the ability to create a unique digital profile for each vehicle for high accuracy cyber protection, while also possessing the capability of protecting not only future vehicles but also those already on the road today.
Enigmatos has developed the ability to create a unique digital profile for each vehicle, which allows it to provide tailored protection in order to detect and intercept anomalies with exceptional accuracy. This approach, called Deep Car Identity Profiling (DCIP)TM, allows Enigmatos to not only detect and prevent any malicious cyber activity but also provide early detection of cyber attacks and locate the source of various network anomalies.
The company was recently nominated as a finalist in the l Mondial Tech Startup Awards competition that is part of the Paris Motor Show. Out of over 450 startups, Enigmatos was among the few companies selected to showcase their unique product in the category of Security, Automatization & Cybersecurity. .
The company's President, Major General (Res.) Ami Shafran, previously the head of the IDF Information & Communication Technology (ICT) and Cyber Defense Command, together with CEO Eyal Kamir, gathered a multidisciplinary team which is a unique mix of cyber professionals, veterans of Israeli defense cyber military units, and experts from the global automotive industry.
The team of developers, under CTO Alexander Fok (previously Big Data Architect of CheckPoint), has succeeded in developing a breakthrough technology that has generated great interest from significant players in the field.
Automotive Blockchain Growth
The automotive blockchain market is projected to grow at a CAGR of 31.19% during the forecast period, and the market size is projected to grow from USD 0.35 billion in 2020 to USD 5.29 billion by 2030. The automotive industry is a complex connected ecosystem with multiple transactions involved. There is a need for an immutable database to record these transactions with shared, secured, and highly permissioned access. In response, many OEMs have initiated pilot projects on automotive blockchain to bring the transparency of information in the business network, which accelerate the growth of the automotive blockchain market. For instance, French automaker Renault unveiled a new digitized car maintenance log prototype built using blockchain in July 2017. At the same time, uncertainty over regulations and low consumer acceptance can be major obstacles for the growth of the automotive blockchain market.
Application and solution providers are the real facets of the automotive blockchain to introduce the technology to the end consumers.

Smart contracts is projected be the fastest growing application in automotive blockchain market. Smart contracts allow computer programs to execute records and store them on the ledger as a part of the transaction.Smart contracts have a significant number of applications in the automotive industry such as title transfer, dealership management, and B2B contractual agreements.

For instance, the current process of vehicle ownership transfer from buyer to seller involves multiple middlemen, phases, and reconciliations to execute.Blockchain helps streamline this complex process by digitizing titles' transfer process and reduce the time needed to authenticate and validate the transaction.
Experience Live Remote Car Hacking
The Securing Mobility Summit kicks off AutoMobility LA 2018 on Monday Nov 26, 2018 at the LA Convention Center.  200 attendees are expected including global media and executives from the automotive OEMs and Tier One suppliers for our day-long Summit including a networking breakfast and our Emerging Security Technologies Speed Lunch.
Regular admission is $249, AUTO Connected Car Readers who use the coupon code ACCN2018 and it get a 10% discount. On site will be 3PO GRIMM's mobile car hacking lab.
SUBSCRIBE
You are welcome to subscribe to receive email notification of publication of Connected Car News Cybersecurity, you can also get weekly news summaries or daily emails.