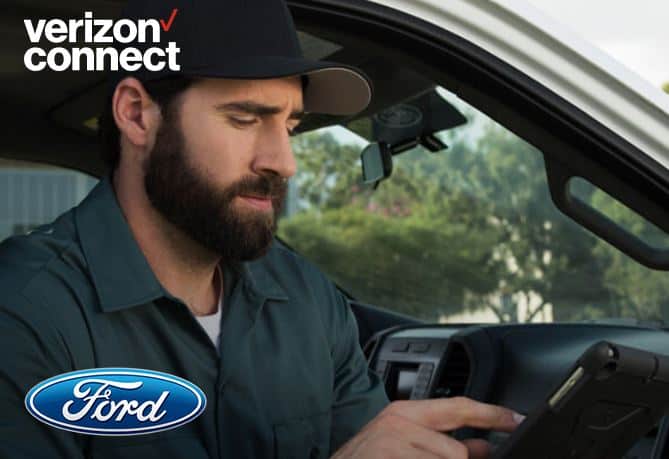 Verizon Connect announced the extension of its long standing strategic partnership with Ford Commercial Solutions to continue to deliver software solutions and embedded connectivity to Ford commercial customers. Verizon Connect, through its acquisition of Telogis, has delivered hardware and services to Ford fleets since the launch of its partnership with Ford in 2011, and was the first to initiate service on Ford's embedded hardware last year.
"We are pleased to extend the partnership with Verizon Connect as an authorized Ford Telematics service provider to help our mutual customers benefit from our new Data Services product which is enabled by the Transportation Mobility Cloud," said Lee Jelenic, CEO Ford Commercial Solutions.
Verizon Connect will work closely with Ford Commercial Solutions to leverage its Data Services product, powered by the Transportation Mobility Cloud (TMC), the first open cloud-based platform that is designed to connect vehicles, drivers, passengers and cities through software applications.
"Verizon Connect has partnered with Ford Commercial Solutions to design, develop and launch solutions exclusively tailored to Ford commercial customers, and we were the first to offer solutions to commercial fleet customers through Ford's embedded hardware," said Kevin Moore, vice president, global OEM automotive sales at Verizon Connect. "These offerings extend customer value beyond the Ford vehicle, and serve as the foundation for the long-standing relationship between Ford and Verizon Connect."
In addition to embedded solutions and connectivity for Ford Commercial Solutions customers, aftermarket hardware can also be purchased directly from Verizon Connect and through Ford commercial dealers.
Ford commercial customers can visit booth No. 17 at Ford Fleet Preview in Washington, D.C. June 13-14, 2018 for a demonstration of Ford Commercial Solutions with their embedded hardware.