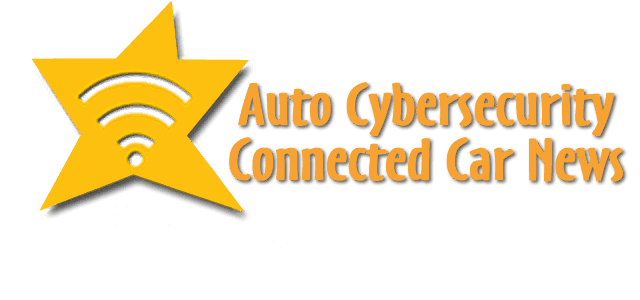 This week there was more automotive cybersecurity news from AutoArmor, Gemalto, ST Engineering and SafeRide. More options are being offering all of the world while automakers are trying out different methods from different providers.
c2a Security Released AutoArmor
c2a Security, announced its newly released AutoArmor solution focused on protecting on board auto testing functionalities from cyber-attacks at Israel's Cyber Week Security & Risk Management Summit June 18th-20th.
AutoArmor, a revolutionary and comprehensive automotive cybersecurity solution for connected vehicles, adds key infrastructure to the c2a Solution Suite. Through the SoBT functionality, the solution discovers all the ECUs in the vehicle, aggregates diagnostics and anomalies from these ECUs, and performs mitigation according to OEM policy. AutoArmor works seamlessly in conjunction with the security monitor SecMon, which detects anomalies on the network and sub-networks, securing the infrastructure in real time. SoBT is delivered by default with an application firewall to make certain that sent messages are valid, and rejects those messages if they are not.
As this secure infrastructure connects to all ECUs, it also provides the infrastructure to perform software updates on remote ECUS and special remote invocations. An ECU software update is considered to be a very critical function and therefore, SoBT is delivered by default with an application firewall to make certain that control messages sent are valid, and rjects them if they are not.
Gemalto HSM Cybersecurity for FF
In anticipation of Faraday Future's launch of its electric car, Gemalto announced it is providing the data security and encryption technology that will help protect the software that powers the car and data collected from everyday use of its cars.
Faraday Future is working to deploy Gemalto SafeNet Hardware Security Modules (HSMs) and professional services to build and secure the public key infrastructure (PKI) that will generate digital certificates used to authenticate the communication between the car, the backend systems and people. The PKI system can also store these certificates in a central repository, share them with other stakeholders and revoke them if needed.
Every step of data flow is protected, like in-car services such as over-the-air software updates and transport of data from the car, without making the data vulnerable to cyberattacks. In the future of autonomous cars and smart cities, the PKI system will prevent hackers from intercepting data passed to other cars, garages, parking meters or other connected infrastructure. Hackers also won't be able to spoof authenticated access to the car itself.
ST Engineering and SafeRide Tech
ST Engineering, a global technology, defense and engineering group, and SafeRide Technologies , a specialist in automotive cybersecurity offering anomaly uncovering and cyber threat prevention for connected and autonomous vehicles, announced  a strategic partnership that will integrate SafeRide's software cybersecurity suite, vSentry™ with ST Engineering's Connected Electric Vehicles and Autonomous Vehicles (AV) platforms.
This on-board cybersecurity capability will integrate with ST Engineering's in-house cybersecurity capabilities such as wireless connectivity and software applications to provide a robust solution to diagnose and eliminate potential cyber vulnerabilities of the Group's connected and autonomous vehicles.
SafeRide's vSentry, is a multidisciplinary cybersecurity solution that combines a multi-layer deterministic, zero false-positive, security engine with a unique Artificial Intelligence (AI) based anomaly uncovering and response engine for future-proof protection against known and unknown threats and anomalies. Offering multiple layers of protection, the holistic security suite protects the vehicle connectivity channels, connected application software and the in-vehicle network, to enable safety and protection of digital assets.
In early June 2018, ST Engineering started on-road testing of its autonomous mobility-on-demand vehicle in Singapore's resort island, Sentosa.
SUBSCRIBE
You are welcome to subscribe to receive email notification of publication of Connected Car News Cybersecurity, you can also get weekly news summaries or daily emails.