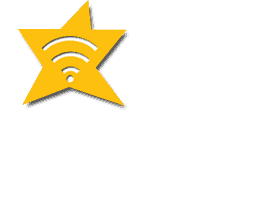 It was a great week for connected car news that was too short to report about the Apple Car (iCar), AT&T, BMW i3, SEMA, VOYO, Bently, TomTom, Daimler, Green Hills and Cohda.
Apple Car with iTunes iPlates?
Conjecturatti suggest that the Apple car will have a digital license plates because it hired Rónán Ó Braonáin, whose LinkedIn profile states he is a secret agent at Apple. He previously worked at Reviver, developer of digital licenses plates, developed EV apps and BMW.
Android Auto and Apple CarPlay for BMW
Harald Krueger, Chairman of BMW, during a quarterly report conference call said that BMW would integrate Android Auto and Apple CarPlay in future BMW models.
AT&T Connected Cars
AT&T added one million cars in the third quarter, enabling drivers to access the Internet, monitor traffic and create a Wi-Fi hotspot.
BMW i3 Stripped Naked at SEMA
The BMW i3 frame is made of Carbon Fiber Reinforced Plastic (CFRP). It is the first mass-produced CFRP passenger frame in the automotive business. Carbon Fiber Reinforced Plastic is 50% lighter than steel and 30% lighter than aluminum. At SEMA Continental shared photos that showed the BMW i3's carbon fiber frame.
If you've ever wanted to see an inside out look of a @BMW i3 (and who hasn't?) here's your chance! #RE pic.twitter.com/9frYRWbaJU
— Continental Tire (@continentaltire) November 4, 2015
VOYO Wins
The Auto Care Association and the Equipment and Tool Institute announced that the 2015 Aftermarket Telematics Challenge Winner is Voyomotive LLC! The Challenge seeks to recognize the best examples of aftermarket technology in telematics. This is the fourth year of the Challenge which now, for the first time, is co-sponsored by the Equipment and Tool Institute (ETI).
Bentley Buyers Face Inspiration
The Bentley iPhone app, Bentley Inspirator is offering an app that reads peoples face to determine what Bentley features they need. Facial reactions shape and guide the user to  a recommended Bentayga specification, based on the face of the users' reactions.
New TomTom Nav Devices
There are new TomTom Go navigation devices with the introduction of the TomTom GO 51 and the TomTom GO 61. The new sat navs come with Lifetime World Maps[1] and Lifetime Speed Cameras, meaning that all TomTom GO car GPS devices in the line-up now have Lifetime[2] services, including Lifetime TomTom Traffic, via a smartphone connection.
The TomTom GO 51 and GO 61 feature a touch screen of 5" or 6", respectively.
TomTom Navs Merecedes
TomTom (TOM2) today announced that its navigation services are now available in the new Mercedes me app, recently launched by Daimler.
The Mercedes me app offers a range of "Mercedes connect me" services including remote status and maintenance management as well as the latest information about traffic delays and ETA, powered by TomTom's routing technology.
Daimler WirelessCar
Starting in 2016, Daimler will use the WirelessCar platform services to extend the service offerings to business-to-business customers with fleet management services, including location and vehicle follow-up, and extensive reporting through portals and mobile apps. The solution offers complete fleet services but is also designed with multiple APIs allowing for efficient integration with various ERP systems.
Green Hills' IVI for Intel Atom
Green Hills Software announced the availability of Green Hills Software's safe and secure 64-bit multicore software solutions for the Intel® Atom™ Broxton/Apollo Lake family of automotive processors. Now automotive Tier 1s and OEMs can realize their long-term vision for high performance, safe and secure software-defined cockpit electronics targeting but not limited to digital clusters, in-vehicle infotainment (IVI) and ECU consolidation.
Cohda 360 Radar
Cohda Wireless  announced low-cost, 360-degree radar for vehicles fitted with V2X connected car systems. Cohda's V2X-Radar delivers a 360-degree sensor that can detect buildings, road signs and also older vehicles that are not equipped with V2X technology. Unlike any current technologies, it is unaffected by rain, snow or fog, and can "see" around corners. In combination with a 3D map, V2X-Radar provides highly accurate positioning even in urban canyons. It can instantly detect vehicle speeds via Doppler measurements and obtain 360-degree sensing from a single antenna. As such, V2X-Radar is an important new sensor for autonomous vehicles.