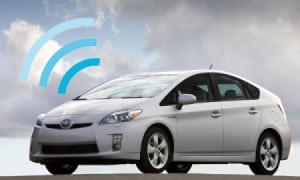 Transparency Market Research reports that the global connected car market is mainly driven by the changing consumer preference and growing awareness about safety and security.The market will reach $131.9 billion in 2019.The need for connectivity and government rules also support the growth of the connected car market
Things that are slowing growth  are expensive hardware and risk of distracting the driver's eyes away from the road.  New network technology are fuelling the growth of this market.
The connected cars market is segmented based on technology into 4G (LTE), 3G (UMTS, HSPA, HSPA+), and 2G (GSM, GPRS, EDGE).
Based on connectivity options, the market is segmented into embedded, tethered, and integrated. Navigation, telematics, and infotainment.
North America (U.S., Mexico & Canada), Europe (Germany, UK, Italy, France) Asia Pacific(Japan, South Korea, China, Australis), and Rest of the World (Middle East, Latin America) are the main geographical regions analyzed.
The comparative analysis of all the segments will help competitors in the segments. Supply chain analysis illustrates the flow of product and information in the connected car market.
Their report is titled "Connected Car Market – Global Industry Analysis, Size, Share, Growth, Trends, and Forecast, 2013 – 2019,"