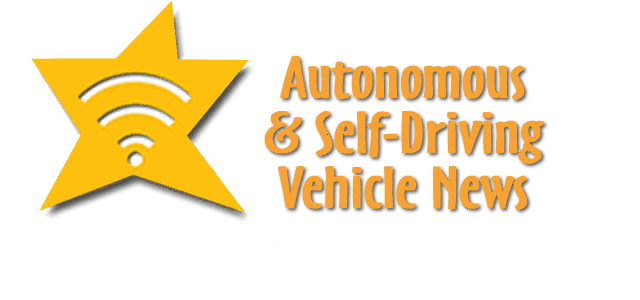 In autonomous and self-driving vehicle news are Ouster, Sense Photonics, Velodyne, AEye, Seoul Robotics, Honda,DB Regio AG & ZF.
Sense Photonics Oustered
Ouster, Inc. (NYSE: OUST) ("Ouster" or the "Company") announced that it has signed a definitive agreement to acquire Sense Photonics ("Sense"), which has developed a digital solid-state lidar sensor for automotive series production. Upon closing the strategic all-stock acquisition Ouster plans to establish Ouster Automotive, a new functional division of the company focused on driving mass-market adoption of digital lidar in consumer and commercial vehicles, cementing Ouster's position as a market leader across auto and non-auto industry verticals.
Following transaction close, Ouster will establish Ouster Automotive to be led by current Sense CEO Shauna McIntyre. Ouster Automotive plans to:
Accelerate Ouster's solid-state roadmap by more than 12 months through Sense's approximately three years and $24 million investment in CMOS digital lidar;
Integrate Sense's breakthrough 200-meter range digital solid-state lidar into Ouster's plan for the industry's first multi-sensor lidar suite that meets the performance and price requirements for Level 2 and above autonomy;
Deliver on the flagship strategic development agreement awarded by a major global automotive OEM to Sense earlier this year; and
Advance five series production programs collectively worth over $1 billion in potential revenue, currently under negotiation with automotive OEMs for start of production in 2025-2026.
Ouster also expects to strengthen its competitive position by retaining key Sense talent with deep engineering, semiconductor, and automotive expertise, and by acquiring from Sense over 100 pending patents and an exclusive license to over 250 patents.
"Ouster and Sense are an ideal pairing. Combining Ouster's digital expertise and maturity in product development and manufacturing with Sense's advanced solid-state digital lidar silicon is expected to accelerate the delivery of our multi-sensor digital lidar suite for the consumer ADAS market," said Ouster CEO Angus Pacala. "Ouster's digital technology has enabled us to pull ahead in the industrial, robotics, and smart infrastructure markets, and emerge as a top player in automotive. Together with Sense, Ouster is on its way to becoming the clear leader in technology and performance, poised to continue to capture share in auto and non-auto verticals alike."
Transaction Highlights:
Ouster to purchase 100% of the capital stock of Sense and all of its property for 9.5 million shares of Ouster common stock contingent upon customary closing adjustments and conditions.
Ouster management expects the cash impact of approximately $17 million additional operating expense in 2022 — excluding non-cash stock-based compensation in research and development, sales and marketing and general and administrative expenses of approximately $8 million, $2 million, $2 million, respectively — to be completely offset by approximately $17 million R&D savings related to our solid-state product roadmap chip tape outs and design fees that same year. Therefore, the cash impact is expected to be net neutral in 2022.
Approximately 80 Sense employees are expected to join Ouster post-transaction; certain employees of Sense have agreed to five-year retention packages.
Transaction is expected to close in the fourth quarter of 2021, subject to customary closing conditions.
"Sense's solid-state technology, which is closely aligned with Ouster's digital approach, has generated serious interest from global automotive OEMs, including a major strategic development agreement," said Sense CEO Shauna McIntyre. "The anticipated merger synergies are clear. We have a terrific opportunity to marry our two platforms to capture additional automotive design wins. Furthermore, Ouster's resources, manufacturing know-how, and proven ability to execute gives us confidence that, together, we have what it takes to become the market leader in automotive. We are excited to join the Ouster family."
Velodyne's World Safety Summit
Velodyne Lidar, Inc. today announced its fourth annual World Safety Summit on Autonomous Technology, which will focus on advancing safety, sustainability and efficiency. The summit will look at how autonomous technology is changing and shaping automotive and industrial sectors, and helping create sustainable and efficient infrastructure. By sharing a variety of perspectives on innovation, Velodyne aims to advance understanding of how autonomous solutions can bring societal, economic and environmental benefits.
The free World Safety Summit 2021 brings together industry, government and journalism leaders for a compelling agenda and takes place on November 2 from 9:00 a.m. to 12:00 noon PDT. The summit is a virtual event and open to the public. Charlie Vogelheim, an expert with over 30 years of automotive industry experience, will be the moderator for the summit. To see the agenda and register, please go to: World Safety Summit 2021.
The summit keynote speakers are renowned leaders on how to realize the vision of autonomous solutions that achieve safety, sustainability and efficiency. Keynote sessions include a fireside chat with Dr. Mark Rosekind, Chief Safety Innovation Officer, Zoox and an address by James Owens, Head of Regulatory, Nuro.
The summit agenda features three panel sessions with experts from organizations that include AECOM, Association for Unmanned Vehicle Systems International (AUVSI), Exyn, Gatik, Intelligent Transportation Society of America (ITSA), New York City Fire Department (FDNY), Nuro, NVIDIA, Partners for Automated Vehicle Education (PAVE), Velodyne and more.
Events of the past year have, for many people, redefined the meaning of safety. The panel sessions will explore how safety is not only about mitigating risk of immediate human harm, but also about laying the groundwork to secure future generations by creating a sustainable and efficient infrastructure. The sessions are: AVs Beyond AI: Ensuring Safety at The System Level, sponsored by PAVE; The Role of Smart Infrastructure Solutions to Achieve Vision Zero, sponsored by ITSA; and The Future of Industry – Robots Tackling the Dull, Dirty and Dangerous, sponsored by AUVSI.
"This year's summit is expanding to evaluate a broader cross section of automation, looking at public infrastructure and advanced robotics in addition to mobility safety," said Christina Aizcorbe, Vice President of Government Affairs, Velodyne Lidar. "The autonomous solutions community is energized by cities and states becoming more active in intelligent transportation systems and growth in new applications for technology to support environmental and human sustainability. We look forward to exploring how these developments in safety, sustainability and efficiency are addressing the changing needs of a world in continuous motion."
AEye Integrates Seoul Robotics
AEye, Inc. (NASDAQ: LIDR), the global leader in adaptive, high-performance LiDAR solutions, and Seoul Robotics, a 3D computer vision company using AI and deep learning to power the future of autonomy, announced the integration of AEye's 4Sight M™ LiDAR sensor and Intelligent Detection and Ranging (iDAR™) software platform with Seoul Robotics' SENSR™3D perception software. AEye's adaptive iDAR platform uniquely enables Seoul Robotics' SENSR perception software to deliver a complete solution for long-range object detection, classification, and perception for Intelligent Traffic Systems (ITS) by providing best-in-class 3D perception for vehicles, cyclists, and pedestrians at distances beyond 300 meters. To see a demonstration first-hand, visit Intetra Booth #B5431 during ITS World Congress, October 11-15, in Hamburg, Germany.
AEye's intelligent LiDAR is software-definable, enabling system integrators to address the unique sensing need of any ITS application simultaneously, from intersection management to AV infrastructure, Automatic Incident Detection (AID) on highways, and automated tolling. Coupled with 4Sight M's long-range capability, the integrated AEye – Seoul Robotics solution will be able to achieve object detection and classification in adverse weather conditions and at ranges not currently available on the market.
"We're extremely impressed with the adaptability of AEye's 4Sight M sensor; it allows us to optimize output for different ITS use cases," said William Muller, VP of Business Development at Seoul Robotics. "Similar to how our SENSR software uses artificial intelligence to self-learn, AEye's innovative architecture enables Seoul Robotics to process advanced feedback loops and optimized scan patterns. This allows us to not only track motorists across all operational domains including roundabouts, 4-way intersections, and toll booths, but also to now monitor high-speed traffic on divided highways, which has been historically challenging in the world of ITS."
Built on AEye's award-winning iDAR platform, 4Sight M is an intelligent, adaptive, high-performance, and solid-state LiDAR that tailors its output to application-specific requirements. It's also the first and only LiDAR solution whose performance has been independently verified by a reputable third-party testing organization. Active safety and automated vehicle technologies researcher VSI Labs has confirmed and published the 4Sight M's breakthrough range, resolution, and speed capabilities.
Seoul Robotics has trained SENSR's AI engine on the 4Sight M, whose data quality is maintained in daylight and at nighttime, even in adverse weather conditions. As a result, ITS integrators can benefit from reliable classification of motorists around-the-clock, even if some of the objects or obstacles are partially obstructed, fast-moving, or clustered together. Deep learning models enable SENSR to track more than 500 objects simultaneously with 10 cm accuracy, and weather-filtering algorithms allow tracking functionality in heavy rain and snow.
"ITS integrators typically don't source individual sensors and software, instead relying on complete solution providers for smart mobility, traffic management, and automated tolling applications, and that's exactly what we're delivering," said Akram Benmbarek, VP of Business Development and Strategic Initiatives at AEye. "With the integration of the 4Sight M and SENSR, infrastructure developers and city operators using this solution will be able to evaluate data at high-risk intersections – including lane usage by vehicle type, vehicle counts per lane, accident rates, and near-misses – in adverse weather conditions and at distances beyond 300 meters. In addition, traffic management facilities will be able to distinguish weaving motorcyclists during peak congestion and detect road debris or fallen cargo to alert utility vehicles as needed."
Driven by the desire to advance transportation safety, mobility, and environmental sustainability, analysts expect strong growth in the ITS market. Research firm Markets and Markets predicts it will grow from $17.9 billion in 2020 to $36.5 billion by 2025, with another study projecting the total available market for LiDAR in smart infrastructure to increase nine-fold from $1.5 billion in 2025 to $14 billion in 2030.
Honda Sensing Level 3 & More at ITS World Congress
Honda Motor Co., Ltd will showcase its latest initiatives in the areas of information-communication and control technologies at the 27th Intelligent Transport Systems (ITS) World Congress 2021, which will take place in Hamburg, Germany, from October 11 to 15, 2021.
The ITS World Congress is an international conference where participants present and discuss achievements made in research, development and practical application of ITS technologies for resolving various traffic / transport-related challenges.
Key technologies included in the Honda exhibit
<Honda initiatives toward the realization of "zero traffic collision fatalities" and the "freedom and joy of mobility">
Honda SENSING Elite (featuring technology qualified for Level 3 automated driving)
Honda's advanced safety and driver-assistive technology was developed with a vision to eliminate human errors in driving. Placing the highest priority on safety and reliability, Honda developed the "Traffic Jam Pilot" function, which enables the system to drive the vehicle instead of the driver.
Automated driving system based on AI-powered prediction, forecast and cooperative behavior
Automated driving technology which utilizes AI to make a prediction / forecast to avoid risks, demonstrate cooperative behavior by mutually communicating and understanding with other vehicles, and learn the driving and traffic environment, in order to contribute to the realization of "zero traffic collision fatalities" and expansion of the "freedom and of mobility."
L3Pilot:
Introduction of Honda's participation and initiatives in EUCAR's* L3Pilot (Piloting Automated Driving on European Roads), which is the EU flagship project testing the viability of Level 3 Automated Driving.
Safe Swarm:
Honda's technology concept is aimed at realizing safe and smooth traffic flow through utilization of connected car technologies (e.g. internet connectivity and vehicle-to-vehicle and vehicle-to-infrastructure communication).
<Honda initiatives toward the realization of carbon neutrality>
Data service for vehicles equipped with Honda Mobile Power Pack
A system combines information stored on Honda Mobile Power Pack swappable batteries while the electrified vehicles are in use and data on the operating status of battery swapping stations, and carries out data analysis in the Cloud. By providing analyzed data to the users, the system realizes stable power consumption.
Honda Electric Road System (charging while driving system)
Honda independently developed a system to supply power from road infrastructure and technology to charge electric vehicles while driving (dynamic charging) as a total system. Through fast charging from road infrastructure while driving, the waiting time for charging will be shortened, the size of on-board battery will be minimized and range will be extended.
Energy Management System
Introduction of Honda initiatives in the development of renewable energy management technologies for the realization of carbon neutrality and verification of real-world use cases of such technologies.
* EUCAR: European Council for Automotive R&D. A Brussels, Belgium-based council for automotive R&D of manufacturers of passenger and commercial automobiles in Europe. Honda R&D Europe (Deutschland) GmbH has been a member of the EUCAR since 2019.
DB Regio and ZF Partner for Driverless Shuttles
DB Regio AG and ZF Friedrichshafen AG have agreed on a strategic partnership to bring highly automated and autonomous bus shuttles onto the roads in Germany more quickly. Both companies see great opportunities in using driverless shuttle systems to relieve traffic in the future and offer safe, efficient, and environmentally friendly mobility.
According to estimates by DB Regio – the market leader in Germany's public transport sector – more than 30,000 highly automated or autonomous shuttle buses will be needed in Germany by 2035 to strengthen local public transport (ÖPNV) for the future. Therefore, DB Regio AG and ZF Friedrichshafen AG signed a cooperation agreement at the beginning of October 2021 to develop regular service of highly automated and autonomously driving shuttles in Germany. The focus is on regions and cities that already rely on the services of DB Regio and do not operate their own public transport – but also on cooperations with large cities and districts as well as new areas of application such as airports or amusement parks.
"With its many years of expertise in local-specific issues of urban, municipal and inter-municipal passenger transport, DB Regio is the ideal partner for us to offer our autonomous shuttle systems to regions, cities and municipalities as a tailor-made service in each case," says Torsten Gollewski, Executive Vice President Autonomous Mobility Systems at ZF.
In all likelihood, highly automated and autonomous systems will first become established in public transport and commercial vehicles. The ZF subsidiary 2getthere, which develops and produces the ZF shuttles, has been operating such shuttle systems for over 20 years. They have now covered more than 100 million kilometers autonomously and transported more than 14 million people with more than 99 percent system availability. "Not least on the basis of these performance data and our high quality standards in the automotive mass market, DB Regio has chosen us as a strategic partner for the development and commissioning of autonomous mobility solutions," says Gollewski. "The trust spurs us on to expand our track record."
"We are already integrating autonomous vehicles into local public transport and are thus actively promoting the mobility revolution and climate protection. With ZF, DB Regio Bus has a strong technology partner at its side to strengthen public transport with electric, autonomous and flexible shuttle buses. We are thus pursuing a common goal: to relieve the roads in conurbations, cities and communities and to make local public transport emission-free," says Frank Klingenhöfer, Member of the Board of Management of DB Regio Bus. "Autonomous vehicles must be as reliable and safe as possible in order to be used in regular service. The autonomous buses and the technologies used in them by ZF are trend-setting in this respect. In the coming years, the aim is to bring shuttles onto the market that can already travel at up to 40 km/h today – and at higher speeds in intercity traffic in the future."
In autumn 2017, DB implemented autonomous driving in local public transport and on public roads in Bad Birnbach for the first time in Germany. Since then, the shuttles have brought more than 60,000 passengers to their destinations in regular service with fixed schedules. In particular, the connection to the train station has improved the connection to climate-friendly rail. As a technology driver for new mobility, Deutsche Bahn has been involved in autonomous buses in various cities and regions in Germany for several years.
ZF is contributing its entire expertise as a system supplier for highly automated and autonomous shuttle solutions as well as its comprehensive service network to the cooperation. In close cooperation with DB Regio, this includes project planning, routing, commissioning, and maintenance of the shuttles as well as a wide range of services for them. DB Regio takes over the complete operation of the mobility solution.
The first series projects, all of which are based on concrete requests from cities or municipalities, have already been identified. With RABus, a funding project of the state of Baden-Württemberg that is scheduled to run until 2024, the two partners in Mannheim and Friedrichshafen are already on their way to implementing the shuttle applications in a residential area or in inner-city, suburban and intercity transport.
After more than 20 years of experience with shuttles from 2getthere in and outside Europe, ZF is now addressing the domestic market of Germany on a larger scale with its strategic partner DB Regio.