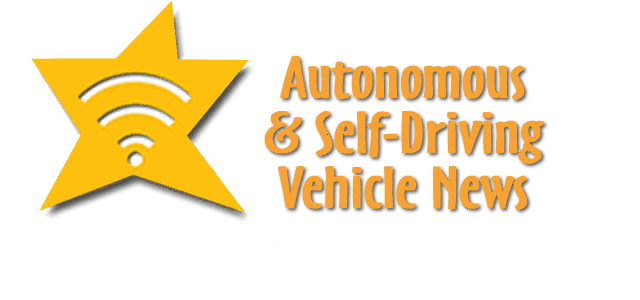 In self-driving and autonomous vehicle news are Continental, Innovusion, Ansys, IPG, May Mobility, Motional and Innoviz.
Conti Mobiliti Study -Some Reluctant Others Ready for Autonomy
Driver assistance systems and automated driving are gaining acceptance worldwide. In China and Japan in particular, openness to the benefits of automated driving is already high, while people in Germany, France and the USA continue to have a wait-and-see attitude. Overall, the technological possibilities in terms of automated driving are far more advanced than the current willingness of drivers to use them. The situation is different, however, for driver assistance systems – here there is a consistently high degree of openness in all five countries, especially when it comes to safety-related functions. These are the key findings of the latest Continental Mobility Study, in which the social research institute infas surveyed representative samples of around 1,000 people in each of the five countries above regarding their mobility habits.
"The high level of confidence in driver assistance systems indicates that as these become more widespread, confidence in automated driving will automatically grow. Our experience has shown that acceptance increases as people get to know and understand the functions in question. Extensive testing is therefore key. This should be carried out in real-life traffic conditions in order to understand how people interact with the systems. In turn, this will provide important findings that can be incorporated into the further development of the technology," says Frank Petznick, head of the Advanced Driver Assistance Systems business unit at Continental.
What is clear from the survey is that most drivers tend to sit at the wheel of their car out of conviction. Although new technologies are important to them, fully giving up control is still unimaginable for many people. In Germany, France and the USA in particular, the majority of respondents indicated that they would be reluctant to hand over control of the wheel to technology. More than half of those surveyed in each of the three countries believe that automated driving is useful, but also a little frightening. This view is particularly noticeable in the USA, where 75 percent of respondents are concerned about the issue – significantly more than in the other countries surveyed. At the same time, this figure has not changed since 2018.
The large contrast compared to the Far East is striking. In China and Japan, people have much more positive view of the technology. 91 percent of respondents in China and 82 percent in Japan consider automated driving to be a useful development. In addition, 79 percent (China) and 67 percent (Japan) expect the technology to become a permanent feature of everyday road traffic in the next five to ten years.
There is a lot of agreement across the countries in terms of the current arguments against automated driving: in all countries, around 80 percent of respondents say that legislation has so far not created a relevant framework for technical development on the manufacturer side. They also argue that policymakers should establish central guiding principles for use in daily road traffic.
Continental: paving the way for automated driving
Continental is resolutely driving forward research and development in the area of assisted and automated driving – with the objective of making the mobility of the future along with its new functions and services more secure, environmentally friendly and driver-centered. The technology company currently already occupies a strong position in the development of advanced driver assistance and automated driving systems. In the period from 2018 to 2020, Continental received orders amounting to more than €9 billion. In addition, Autonomous Mobility, an independent business area within the organization, will be dedicated to the future topic of automated and autonomous driving from 2022.
The focus will also be on components and systems for driverless taxis. These are being tested in public spaces as part of municipal collaborations, such as at the Bavarian garden show in Lindau since spring and as a field trial this summer in Tokyo, and in the fall in advance of the ITS World Congress in Hamburg with the Continental Urban Mobility Experience (CUbE) test platform. Frank Petznick: "It is precisely such approaches that make the possibilities of automated driving more tangible for people and further build confidence in the technology."
Distinct openness to new comfort and safety functions
There is no lack of general openness to technology among the people in the five countries surveyed. In fact, the majority of those in Germany, France, the USA, China and Japan are already open to handing over subtasks such as parking completely to assistants or to being supported in traffic by technology, for example by a turn assist system. People in China (91 percent) are particularly appreciative of right-turn assist systems that specifically protect cyclists and pedestrians from turning vehicles. However, there is also a great deal of interest in this development in the other four countries surveyed – more than 70 percent of all respondents would like to use a turn assist system in road traffic. In Japan, the deciding factor here is price.
In a comparison of the five countries surveyed, the idea of fully handing over parking to an autonomous assistant is found to be particularly appealing in China (more than 90 percent). Although between 62 and 64 percent of respondents would like to use this technology in Germany, France, the USA and Japan, their decision is dependent to a greater extent on the price of the driver assistance system. In China, price plays a role for only five percent of respondents, while in Japan the corresponding figure is 21 percent.
Innovusion Raises  $66 Million
Innovusion, a global leader in the design and development of image-grade LiDAR (Light Detection and Ranging) technology, has successfully raised $66 million USD in Series B Plus financing. The round was led by Guotai Junan International Private Equity Fund (GTJAI) with participation from Shunwei Capital. Existing investors Nio Capital, F-Prime Capital, Eight Roads Ventures, and Temasek also participated in the round.
Having been recognized for efficient, safe, and cost-effective LiDAR solutions, Innovusion will use the new infusion of capital to increase the production capabilities of its automotive-grade LiDARs, expand their global footprint, and further broaden its research and development efforts to promote the widespread adoption of LiDAR technology across autonomous vehicles, smart infrastructure, and high-speed rail transit systems.
Ansys & IPG Validation
Ansys and IPG Automotive are collaborating to fast-track the creation, integration and validation of advanced driver-assistance systems (ADAS) features and autonomous vehicles (AVs). Combining Ansys® VRXPERIENCE® with IPG Automotive's CarMaker will empower joint customers to virtually verify and validate sensor design and performance, which will accelerate development and time-to-market.
To meet rigorous safety standards, automotive OEMs and suppliers must test complex interactions between ADAS features, like automatic emergency braking or an autonomous vehicle and its surrounding environment, traffic and weather across millions of scenarios. Physical road testing would require billions of miles of safety testing – which is extremely expensive and time-consuming. Only simulation can bring AVs to market in our lifetime, which is why OEMs depend on Ansys VRXPERIENCE to test, validate and virtually experience AV performance.
Integrated within VRXPERIENCE, CarMaker is an open test platform that can be applied throughout the entire development process. CarMaker includes a complete environment comprised of flexible models of intelligent drivers, detailed vehicles, roads and traffic. The event and maneuver-based testing method ensures that the flexibility and realistic execution of real-world test driving are also features of virtual test driving.
"Valeo is a world leader in ADAS, and simulation plays a key role in the design and validation of our products," said Joachim Mathes, chief technical officer of Valeo's Comfort and Driving Assistant Business Group. "Valeo strongly encouraged Ansys and IPG Automotive's cooperation. The collaboration will allow us to accurately simulate the physical properties of our components in combination with real-time system behavior, including vehicle dynamics. This will help us to go even further in the verification and validation of new and innovative ADAS and AV features."
VRXPERIENCE provides users with HMI (human machine interface) testing, physical sensor simulation, embedded software controls integration, headlamp simulation and links to simulation data management and systems safety analysis.
"As vehicle systems continue to become more complex, it is increasingly important that they are tested under realistic conditions," said Martin Elbs, general manager, sales and business development at IPG Automotive. "Together with Ansys, we are helping automotive OEMs improve the safety and reliability of AVs and ADAS while reducing cost and time to market."
"Our partnership with IPG Automotive will enable our mutual customers to use an industry-leading driving simulator seamlessly integrated into our VRXPERIENCE solution," said Shane Emswiler, senior vice president of products at Ansys. "Through this partnership, we are providing mutual customers with the necessary technologies to improve and expedite ADAS and AV development and delivery, also leading to reduced accidents on the road thanks to improved safety measures."
May Mobility Partners with City of Grand Rapids
May Mobility, a leader in autonomous vehicle (AV) technology and shuttle operations, in partnership with the City of Grand Rapids, Via, the leader in TransitTech, and Gentex, today announced the launch of an on-demand AV shuttle service in Grand Rapids, Michigan. The expanded, on-demand service began on July 26, 2021, as part of Phase 2 of the Grand Rapids Autonomous Vehicle Initiative (AVGR), and transitions the prior fixed route AV service into a flexible, dynamic system in a new service zone.
May Mobility Lexus RX450h vehicles and one wheelchair-accessible Polaris GEM equipped with May Mobility's autonomous technology, operates within a 1.36 sq. mile service zone that includes more than 20 designated pick up and drop off areas in downtown Grand Rapids. The May Mobility AV shuttles are free to ride and operate Monday – Friday from 7am – 7 pm.
"The City of Grand Rapids has enjoyed its partnership with May Mobility to provide innovative mobility options through the Grand Rapids Autonomous Vehicle Initiative. We look forward to embarking on this next phase together and support continued development of autonomous mobility technology while providing another equitable mobility option to connect underserved neighborhoods in Ward 1 to the downtown area," said Justin Kimura, the Assistant Director of Mobile GR
Transitioning to "On Demand"
May Mobility has adopted Via's autonomous fleet platform to power booking, routing, passenger and vehicle assignment and identification, customer experience, and fleet management as part of their new flexible transit solution for this Grand Rapids deployment. The partners have a long-term strategy to introduce driverless on-demand shared transit systems in multiple locations. The Grand Rapids launch follows the companies' joint RAPID autonomous vehicle service in Arlington, Texas. RAPID offers autonomous vehicle rides as part of the City of Arlington's large on-demand public transit service with Via, and is the first-of-its kind in the US.
Riders can request vehicles within the designated area of service by downloading the May Mobility mobile application, which is available for both Android and iOS devices. The app shows the rider the nearest pickup location and suggested drop off location within closest proximity to their point of interest.
No Item Left Behind
It's a common situation when an item such as a mobile device, a briefcase or a purse is left on public transportation and the subsequent feeling of helplessness that follows. May Mobility and Gentex are working together to integrate a data capture system with sensing pods into the May Mobility self-driving shuttles that will help the companies develop technology to track objects, monitor passenger health and safety, and keep the vehicle clean and operational.
"We're excited to continue our partnership with May Mobility," said Neil Boehm, Gentex chief technology officer.  "This service expansion not only provides the city with a unique, supplemental public transport hub, but also acts as a real-world laboratory for studying, evaluating, and testing various safety and convenience components necessary to better support passengers in the autonomous age."
To celebrate the launch of the on-demand service in an adjacent service zone May Mobility and MobileGR will host demonstration rides on Aug. 24 from 10 am – 4 pm. at the YMCA Grand Rapids, 475 Lake Michigan Dr NW.
Starship to Deliver at 4 More Colleges
Starship Technologies, the world's leading provider of autonomous delivery services, announced today that it will begin delivery service on four additional college campuses: University of Illinois Chicago (UIC), University of Kentucky (UK), University of Nevada, Reno (UNR) and Embry-Riddle Aeronautical University's Daytona Beach, FL campus. These campuses join the list of college campuses across the US where Starship robots will continue to provide deliveries this fall with its global fleet of over 1,000 robots.
All of these universities are the first in their respective states to offer autonomous on-demand robot delivery service to their campus communities. The service has already started with an initial set of merchants and hours at UNR and Embry-Riddle and will be fully operational when students return for classes. Service will begin at University of Kentucky on August 16 and become fully operational when classes begin a week later. Service is expected to begin at UIC this fall.
Details on the service include:
UIC: 25 robots, with 11 merchants including Starbucks, Panda Express and Freshii
UK: 20 robots, starting with 7 merchants including Starbucks, Subway and Auntie Anne's
UNR: 20 robots, with 14 merchants including Panera Bread, Habit Burger and Baja Fresh
Embry-Riddle: 20 robots, with 10 merchants including Starbucks, QDOBA, Flight Cafe and Legacy Walk Wings Food Truck
Motional Grows on West Coast
Motional, a global leader in driverless technology, is excited to announce that we're growing our West Coast operations. The expansion follows 18 months of high growth for Motional during which we closed the formation of our joint venture, extended our Asia operations to Seoul, and grew our headcount by almost 50%.
This next move comes as Motional accelerates towards mass commercialization, which includes a landmark agreement with Lyft to launch a multimarket fully driverless service starting in 2023, and further establishes Motional as one of the world's key AV players. We've had a presence in Los Angeles for more than five years, and are now increasing our investment in California with a new operations facility and road testing in the Los Angeles area, a new San Francisco Bay Area office, and extensive hiring that will more than double the size of our California team./
Motional cements Los Angeles foothold; doubles team, opens new facility, and begins testing 
We were one of the first AV companies to establish a presence in Los Angeles when we opened our Santa Monica facility in 2016. Since then, our Southern California team has rapidly grown and now represents integral functions of Motional's machine learning and hardware groups. With Motional's new investment in California, that team will grow by more than double this year and has moved to a larger location in Santa Monica.
Along with a bigger team, we're also expanding our R&D operations in Los Angeles and will open a new operational facility and begin public road mapping and testing this month, with our next-generation robotaxi. This will mark the first time Motional is testing in Los Angeles and the activity will complement our ongoing testing in Boston, Pittsburgh, Las Vegas, and Singapore.
Innoviz Tech Partners with Whale Dynamic
Innoviz Technologies, a leading provider of high-performance, solid-state LiDAR sensors and perception software, and Whale Dynamic, a "full-stack" L4 autonomous driving company based in China, today announced their collaboration on Whale Dynamic's next-generation intelligent autonomous driving (AD) platform.
Whale Dynamic is focused on developing a unified Autonomous Driving platform that incorporates multiple sensors, including LiDAR and high-definition cameras, in order to get a complete and detailed view of the area around the vehicle.  The platform interprets detailed information on the vehicle's surroundings to guide the vehicle using "drive by wire" technology and is a "full stack" or "plug and play" solution for automotive OEMs, robo-taxi companies and autonomous delivery providers.
The new Whale Dynamic AD platform will utilize InnovizOne LiDARs as its primary sensor, replacing the InnovizPro LiDAR used in previous versions.  InnovizOne was selected due to its leading performance, automotive-grade spec., low-power consumption and compact size.