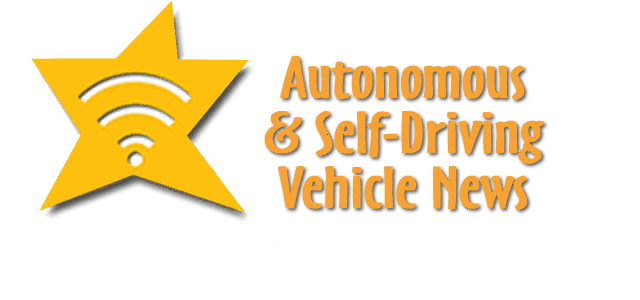 In Autonomous and self-driving vehicle news are b-plus, Cepton, Robotic Reserach, DD DANNAR, ZF, Ghost and Wise Systems.
b-plus and Cepton Partner
-b-plus technologies and Silicon Valley-based lidar solutions provider Cepton are partnering on the recording and visualization of raw lidar sensor data to enable plug-and-play quick-start solutions for the development of autonomous driving functions. With b-plus' AVETO tool box, automotive OEMs and Tier 1s are now able to test the capabilities of Cepton lidars more easily.
When evaluating new sensors, one of the challenges for engineers working on ADAS (advanced driver assist systems) and AD (autonomous driving) functionalities is the immediate data visualization and recording in a suitable format. Using AVETO, with Cepton lidars integrated, they can get access to the features of an ADAS and AD validation tool box that consists of hardware and software for the decoupling, visualization and recording of raw data from the lidar sensor.
AVETO also makes it easier to seamlessly converge new sensor data into an existing data stream. It can integrate multiple types of sensors, such as lidars, cameras or radars, and achieve the required consistency over high data volumes, which is enabled by checksums and timestamps based on synchronized clocks.
b-plus is currently working with Cepton's award-winning, MMT®-powered Vista®-P60 lidar. The combination of the lidar sensor and AVETO provides customers a fast and straightforward plug-and-play start into the actual feature development using the sensors.
"The user saves time during the development process and is able to work with the data immediately," affirmed Johannes Zangerle, Technical Business Development at b-plus technologies. "Integrated in AVETO, Cepton's lidar can be tested directly within the test vehicle. A key example is our MAX technology carrier, where we already integrated the Vista-P60."
"With the help of b-plus' transformative AVETO tool box, we are able to offer customers our lidar sensors along with an entire toolchain that enables them to utilize the lidar capabilities quickly and easily," said Henri Haefner, Director of Product Management and Marketing at Cepton. "For example, they can now use existing drivers to record the lidar data and synchronize it with other types of sensor data all in the same tool box, and add customized algorithms into the toolchain for further processing."
Cepton integrated the Vista-P60 lidar with the AVETO.app Recorder SDK (software development kit), which is an extension of AVETO.app. Samples of the SDK will be available in fall 2021. Cepton will also integrate its Vista-X90 and Vista-X120 series into AVETO.
Cepton will showcase the integrated AVETO solution with Vista-P60 in its booth during the upcoming Tech.AD Europe 2021 conference in Berlin, Germany, on July 1st and 2nd, 2021.
Robotic Research Selected by DD DANNAR
Robotic Research (rr.ai), a global leader in autonomous driving systems, announced today that it was selected by DD DANNAR, LLC ("DANNAR") to be the preferred autonomy provider for the company's Mobile Power Station (MPS) platforms.
Robotic Research and DANNAR recently demonstrated the fully autonomous DANNAR 4.00 MPS, which served as both an unmanned logistics vehicle and mobile power station, at the Electric & Unmanned Logistics Demo Day, held on June 23 at Marine Corps Air Station Miramar.
"We are excited to be working DANNAR," said Edward Mottern, COO at Robotic Research. "They produce off-road, heavy-duty, all-electric platforms that are already very versatile. Now add to them our robust autonomy solutions, and you have a platform that's clean, intelligent, and ready to tackle a host of missions at home or abroad."
The DANNAR 4.00 MPS base configuration comes with 125 kWh BMW i3 Li-Ion batteries. But it can be upgraded with up to a 504 kWh of onboard electricity, to serve as a mobile micro-grid while carrying hydraulic tools. Tough and durable, the base MPS model shown and listed on GSA can operate in four feet of water, weighs approximately 15,000 pounds, and is able to carry a payload of 15,000 pounds.
During the Electric & Unmanned Logistics Demo Day, the two companies demonstrated how an unmanned DANNAR 4.00 MPS can be used to deliver supplies and energy on the battlefield. The platform's energy storage capacity places it in a prime position to be the fuel truck of the electrified battlefield.
"Given their utility, our MPS vehicles are often deployed in environments that are not always safe for operators," said Gary Dannar, President and CEO of DANNAR. "The autonomous capability available through Robotic Research gives our customers yet another way to achieve their goals while keeping personnel safe."
The Electric & Unmanned Logistics Demo Day came a day before the Electric Mobility Symposium, which featured demonstrations and panels on energy, connectivity, and autonomy solutions and how, combined, they benefit military installations and municipalities. Both the demo day and symposium were held at Marine Corps Air Station Miramar under the auspices of the NavalX SoCal Tech Bridge and its director, Lt. Col. Brandon Newell.
"The Electric & Unmanned Logistics Demo Day and Electric Mobility Symposium were about showing the art of the possible," said Mottern. "We believe that autonomy has a major role to play in both civilian infrastructure and the modern battlefield."
ZF Intros ADAS.ai
ZF Group is introducing a new scalable suite of Data and AI based services for ADAS Virtual Engineering and Digital Validation called ADAS.ai. ADAS.ai is designed to help OEMs accelerate the development of advanced driver assist systems (ADAS) for passenger cars and commercial vehicles. ZF ADAS.ai can be applied to ADAS systems developed by ZF as well as other Tier I suppliers.
ADAS.ai is based on two breakthroughs: (1) a super-high resolution multi-sensor synchronized data set collected by driving all scenarios and mileage required to validate L2+ ADAS systems globally, and (2) proprietary AI technology developed with Cognata of Rehovot, Israel, that transforms the super-high-resolution data set to sensor inputs "as seen" by new sensors in new vehicle applications.
Full L2+ scenarios based on real-world-driving
ADAS.ai is cloud-based and is designed to provide significant cost and quality advantages compared to traditional engineering and validation based on physical test drives and existing simulation technology. Full L2+ scenarios based on real-world-driving derived data are injected at multiple points in the engineering and validation phases, either in "virtual" or "full sensor" modes providing dramatic acceleration and efficiency of the engineering and validation processes.
"We use real-world data in an end-to-end approach because we know what our customers and the regulatory organizations seek," says Christophe Marnat, Executive Vice President, Electronics and Advanced Driver Assist Systems Division. "With our approach, an OEM neither need legions of test drivers nor millions in investment dollars to engineer and validate with confidence. We bring the real and virtual worlds together because we use real word data to drive both modalities." He adds, "ZF's vision is to enable full ADAS virtual engineering for ADAS from all Tier I suppliers. OEMs want ADAS attributes to be like Crash Testing – fully validated digitally before the first prototype is built, and ZF has the technology to make this happen." ZF's ADAS.ai Digital Engineering and Validation suite can reduce time and cost by up to 20%.
ZF and Cognata bring real and virtual world together
ZF's ADAS.ai integrates exclusive algorithms from Cognata, a leader in application of AI to AD and ADAS. "Cognata's AI enables ZF's validation suite to transfer real driving data to all existing and new vehicles with ADAS technology up to Level 2+ and validate it in the virtual space. We call this real-to-real transformation," explains Danny Atsmon, CEO of Cognata.
As the world largest manufacturer of front cameras, ZF has vast experience in ADAS hardware and software technology, OEM-specific validation, and developing the necessary documentation to comply with international regulations. This experience and competence combined with full backend capability and advanced AI creates an efficient and fast process which will change the way ADAS systems are brought to market.
"Our priority is the safety and reliability of today's and future ADAS technology and our engineering and validation suite reflects this because its foundation is not simulation-based but real world driving data collected from hundreds of thousands of miles driven all around the world. ZF understands what it takes to get an ADAS system in vehicle on the road," says Marnat.
Wise Systems Opens Wise Systems Japan
Amid global demand for the company's autonomous last-mile delivery solutions, Wise Systems, the leading AI-driven routing and dispatching platform provider, announced the opening of Wise Systems Japan.
The company also announced the appointment of Keiichiro Araihara as Country Manager to lead the company's Tokyo-based Japan operation. Mr. Araihara brings over 20 years of experience working with leading enterprise technology companies to drive go-to-market strategies.
Year after year, Wise Systems has seen increasing demand for its autonomous solutions. The pressures of the past year have only increased the need for these solutions, as companies accelerate the shift to ecommerce and more dynamic operations models. As a result, the global logistics and transportation industry is rapidly shifting from static to more dynamic delivery infrastructure, where Wise Systems excels.
Guidehouse Reports AVs Will Deliver
-A new report from Guidehouse Insights examines the size of global and regional markets for light duty consumer and commercial vehicles with highly automated driving cap
Despite the challenges posed by the COVID-19 pandemic in 2020, the automated driving (AD) sector made slow but steady progress toward commercialization. While there are still no broad deployments of automated vehicles (AVs) anywhere in the world, the number of pilot programs has continued to grow. According to a new report from Guidehouse Insights, automated vehicle deployments for passengers and goods delivery are expected to near 14 million by 2030.
"Most of the pilot deployments of AVs were disrupted to varying degrees as a result of the 2020 pandemic; however, development work continued largely unabated with more emphasis on simulation," says Sam Abuelsamid, principal research analyst with Guidehouse Insights. "Most AV companies made changes to processes and vehicles to ensure the health and safety of the operators testing the vehicles and any passengers riding in the vehicles."
During the pandemic, several companies moved into the goods delivery sector. Some used fleets to make food deliveries while others expanded trucking development or launched public robotaxi pilots. However, continued consolidation of the market in the coming decade is expected as many startups that sprouted in recent years have not survived this period.
Ghost Closes $100 Million
Ghost announced the closing of a $100 million Series D financing, fueling the development of its autonomous driving system that features a revolutionary breakthrough in crash prevention. Returning investors Sutter Hill Ventures and Founders Fund participated in the round, along with a new commitment from Coatue.
Ghost was founded in 2017 with the belief that driving should not be dangerous. Despite all the technology and features included in modern cars, cars still crash – accidents and fatalities are going up, not down. Even semi-autonomous and fully autonomous vehicles struggle to recognize and avoid every potential obstacle on the road, instead relying on human intervention to handle edge cases and prevent crashes.
To solve this problem and realize the promise of safe self-driving, Ghost has invented crash prevention technology capable of detecting and handling any obstacle, regardless of speed, size, or type. Unlike existing systems, Ghost does not need to recognize an obstacle to avoid it, instead applying new uses of artificial intelligence and physics to track objects in motion and avoid incoming threats. Engineered to keep drivers safe in even the most unusual circumstances, Ghost's fully automated crash prevention never relies on last-second human intervention.