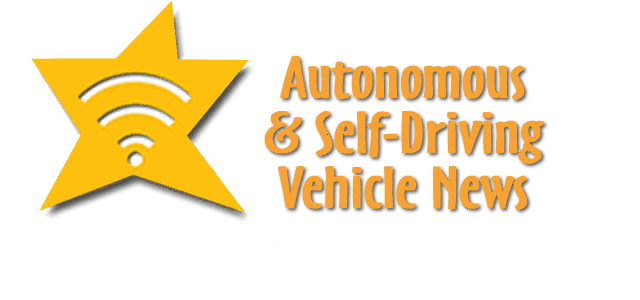 In autonomous and self-driving vehicle news are Tesla, Robotic Research, AAA, Valens, Scania, SberAutoTech, Mobile Industrial Robots, Kodiak Robotics, Beep, Foresight and Jaguar.
Tesla Adds Driver Monitoring Camera
Tesla is now using the interior camera to monitor drivers. Release notes state, "The cabin camera above your rearview mirror can now detect and alert driver inattentiveness while Autopilot is engaged. Camera data does not leave the car itself, which means the system cannot save or transmit information unless data sharing is enabled.
Model S and Model X vehicles made before 2021 do not have a cabin camera, though the redesigned versions announced in January (which have still not shipped) are supposed to have them.
Robotic Research Gets DLA Contract
Robotic Research, LLC a global leader in autonomous driving technology and solutions, announced  that it was just awarded a contract by the Defense Logistics Agency (DLA) to develop the unmanned Autonomous Guided Vehicle (AGV), which will be used to tow loaded carts inside and outside of warehouses.
The DLA currently maintains 20 storage sites, with more than 570 warehouses, so a successful AGV development could lead to follow-on contracts for as many as 100 such vehicles. The AGV also has broad application in the warehousing and storage sector for both commercial and other military customers.
"We are very excited to be developing an AGV for the DLA," said Alberto Lacaze, co-founder and president of Robotic Research. "Not only would an unmanned tow vehicle save the DLA money, and increase safety and efficiency. Conducting autonomous operations in and between warehouses would be a technological first."
The DLA wants an AGV that is rugged, robust, and highly maneuverable. The unmanned tug will have to:
Tow loads as heavy as 18,000 pounds;
Climb steep slopes (12 percent grade);
Turn tight corners;
Maneuver safely around people and other vehicles;
Brave inclement weather and less than ideal road conditions; and
Operate indoors without GPS guidance.
To meet these and other requirements, Robotic Research is offering its Stock Handling Autonomous Robotic Kit (SHARK), a platform-agnostic solution that can be fitted to any number of commercially available tow vehicles. SHARK will use AI and world modeling, safety-assist features, GPS-denied localization technologies, as well as a mix of sensors (LIDAR, radar, cameras, etc.) to guide the AGV.
"We've been the key autonomy provider for numerous military programs," Lacaze said, "including Autonomous Ground Resupply (AGR) and Expedient Leader-Follower (ExLF). And our wearable WarLoc device, which has been deployed with Army Brigade Teams, provides GPS-denied localization."
The company has demonstrated vehicle-agnostic automated technology and the ability to operate alongside pedestrian and mixed traffic in the commercial world as well, operating in over 30 cities worldwide and on more than 30 different types of vehicles.
"Localization and people-avoidance are core AGV requirements. These capabilities, plus our experience with all-weather 'edge cases,' will be a tremendous asset to the DLA and others," said Lacaze."
AAA Says People Are Worried About Self Driving Vehicles
Valens Goes Public
Valens, a premier provider of high-speed connectivity solutions for the audio-video and automotive markets, and PTK Acquisition Corp. (NYSE: PTK.U) ("PTK"), a special purpose acquisition company, today announced they have entered into a definitive business combination agreement. The combined company will be called Valens and will trade on the New York Stock Exchange under the symbol "VLN" following the close of the transaction.
Gideon Ben-Zvi, CEO of Valens said, "Valens sets the bar in every industry we touch. Our chipsets are in high volume production with several leading automotive Tier-1s and are currently on the road in Daimler vehicles. The automotive market presents an immense opportunity that will continue to grow as OEMs introduce new vehicles with far more sensors and displays than ever before. Valens' upcoming standard-compliant chipsets are poised to revolutionize the global automotive industry with connectivity solutions for infotainment applications, ADAS systems and autonomous driving. In audio-video, our HDBaseT technology is a leading standard for long-range connectivity and is embedded into thousands of products from top-brand manufacturers."
Scania Invests in Scantinel Finance for LiDAR
Scania's corporate venture capital-fund announces investment of € 7,5 million in Scantinel to finance further growth in its specialist LiDAR (Light Detection and Ranging) technology.
Scantinel Photonics GmbH is a leading LiDAR (Light Detection and Ranging) start-up and a part of the ZEISS Ventures portfolio, based in Germany. The company develops and produces FMCW LiDAR (Frequency Modulated Continuous Wave) sensors for next-generation LiDAR systems that are a prerequisite to reach a higher level of automation. The technology Scantinel offers delivers a new dimension of data to future vehicles as the sensors measure distances and velocity to objects in the plus-300-meter range with a high level of integration and solid-state scanning.
SberAutoTech Intros FLIP
SberAutoTech, a Sber ecosystem company, has revealed a prototype of its own autonomous vehicle for future mobility, FLIP. The brand-new and fully self-driving vehicle has been developed to match the highest level in international driving automation classification. It pursues the new mobility concept providing quick, safe, and comfortable transportation for passengers through cutting-edge IT and automotive technologies.
ELECTRIC
There is a proprietary electric platform driven by an electric motor powered by a replaceable battery module at the core of FLIP. Key differentiating know-how is that fast-swappable batteries can be replaced in five minutes. So the vehicle is ready to continue the journey in time comparable to a fueling of a conventional car. Fast-swappable batteries is a solution that removes the current challenges of EV market, such as extensive charging time and high battery prices resulting from their expected capacity and range. Moreover, FLIP is designed to be powered from both electricity and other alternative fuels like natural gas and hydrogen.
SberAutoTech's digital platform of FLIP is inherently designed to comply with the requirements for connected and autonomous vehicles to open a new chapter in the evolution of private and public transport. New mobility powered by FLIPs has the potential to reduce the number of vehicles in the streets, solve the last mile problem and deliver a fundamentally new level of comfort that can't be achieved by public transport yet. FLIP's electric platform design ensures maximum flexibility and allows to place a variety of vehicle bodies – passenger, truck or a combined one.
SPACIOUS
FLIP has the dimensions of a conventional passenger car, measuring 3.62 m by 1.95 m, but has 40% more interior space thanks to design free of the space-consuming elements typical for cars with internal combustion engines. Designed as a fully autonomous vehicle, FLIP has no traditional control panels and is capable of carrying six persons with maximum comfort.
FULLY CONNECTED
FLIP by SberAutoTech is designed for new mobility scenarios. Fully connected autonomous and safe taxi of the future is available via a user app. Trip safety and customization are achieved with passenger face recognition and user-friendly communication with a virtual assistant named Salute. Infotainment for FLIP passengers is powered by services of the Sber ecosystem and Sber partners: 2GIS navigation, setting music streaming Services of SberSound and video streaming via Okko.
AUTONOMOUS
Highest possible level of FLIP driving automation is based on SberAutoTech's self-driving technology using a combination of lidars, radars, and cameras to evaluate the road environment. FLIP supports both V2V and V2X so it is ready to interact with both other FLIPs and the road infrastructure.
Current bench-testing of FLIP prototypes is made by SberAutoTech on closed tracks to meet current Russian legislation on self-driving vehicles. Touch-and-feel presentation of FLIP for public will be available shortly during St. Petersburg International Economic Forum, held June 2-5.
FLIP's electric platform removes all limitations resulting from the layouts of conventional vehicles. Combined with the flexible architecture of SberAutoTech's self-driving technology, it will enable us to roll out solutions across a variety of verticals, like freight transport, last mile, and taxis. These technologies are the future, and we are proud that the evolution of this track is possible thanks to the synergy achieved within the ecosystem and thanks to SberAutoTech engineering solutions.
Mobile Industrial Robots Partners with Koch Industries
Mobile Industrial Robots, the global market leader in autonomous mobile robots (AMRs), announced a worldwide strategic collaboration with one of the world's largest private companies, Koch Industries.
Cooperation started between MiR and Guardian Industries, a subsidiary of Koch Industries, in 2020. To optimize productivity and internal workflows, Guardian Industries tested different solutions for automating inhouse transportation, including deploying MiR robots in two U.S. sites as pilot projects. The success of these pilot projects resulted in the agreement between Koch Industries and MiR to evaluate the technology globally.
"We have entered into this strategic agreement with MiR because it has the capacity and extensive knowledge to support us in streamlining and optimizing our logistics operations," said Antonio Blanco, global category manager, Guardian Industries. "MiR offers flexible automation solutions that can be tailored to address our current and future operational needs. We are implementing this technology at multiple facilities because we consider MiR as a long-term partner that has the experience and capabilities to support us in achieving our productivity goals."
With five autonomous mobile robots, MiR has the widest range of AMRs in the market to take over various transportation tasks, from moving smaller parts to heavy duty loads up to 2200 pounds (1000kg). The largest robots can automatically pick up, transport and deliver pallets. Regardless of the task, these collaborative AMRs are designed to work alongside human colleagues and relieve them of various physically strenuous work so they can focus on more valuable tasks.
Kodiak Robotics and SK Group Partner for Kodiak Driver
Kodiak Robotics, Inc., a leading self-driving trucking company, and SK Inc., a holding company of SK Group, South Korea's third-largest conglomerate with more than 120 operating companies, today announced a partnership to bring the Kodiak Driver, the company's self-driving technology, to the Asia-Pacific (APAC) markets. As part of the relationship, SK will work with Kodiak to seek new business opportunities that utilize Kodiak's self-driving technology. In addition, the companies will work together to provide fleet management services for customers in Asia.
SK's network of companies has deep roots in numerous industries critical to the future of logistics, from trucking telematics to shipping to semiconductors.
Kodiak will look to leverage SK's products, components and technology for its autonomous system, including artificial intelligence microprocessors and advanced emergency braking systems.
Beep Closes Series A Funding
Beep, a provider of multi-passenger, electric, autonomous mobility solutions, announced that it has recently closed the company's Series-A round with Intel Capital and Blue Lagoon Capital. The funding will enable Beep to continue the expansion of its autonomous fleet deployments across North America and leverage its learnings to advance passenger mobility service for cities, business districts and campuses at scale. Beep utilizes a combination of machine learning, contextual traffic data and the company's existing centralized command center data to provide vital oversight in managing high-risk scenarios for autonomous vehicles in complex geo-fenced environments.
Foresight's Eye-Net Mobile Pursues Nasdaq
Foresight Autonomous Holdings Ltd. an innovator in automotive vision systems, announced today that its wholly owned subsidiary, Eye-Net Mobile Ltd., intends to pursue a potential listing on the Nasdaq Stock Market. The strategic decision was made following a resolution of the board of directors of both Foresight and Eye-Net Mobile.
This press release does not constitute an offer to sell or the solicitation of an offer to buy any securities. Any offers, solicitations or offers to buy, or any sales of securities will be made in accordance with the registration requirements of the Securities Act of 1933, as amended.
Eye-Net™ Protect is an intuitive and easy-to-use mobile application that provides real-time pre-collision alerts to drivers and vulnerable road users. The Eye-Net™ solution suite enhances road safety and situational awareness for all road users in the urban mobility environment by incorporating cutting-edge AI technology and advanced analytics.
Epsilor COMBATT Batteries in Jaguar Military Robot
The COMBATT lithium-ion 6T NATO-standard batteries produced by Epsilor, a globally recognized manufacturer of smart batteries and chargers, have been integrated into the "Jaguar" autonomous ground vehicle (AGV), which was recently unveiled by the Israeli Defense Forces (IDF).
The Jaguar military robot, which was developed by IAI's ELTA Systems Division, will be deployed around the Gaza border, and subsequently also near other borders and in the IDF's infantry and special units. Each such military autonomous vehicle is equipped with several 6T batteries providing with it over 16kWh of energy.
The Jaguar is a heavy-duty, highly maneuverable combat and combat support AGV. As such, it requires an extremely high energy capacity on board to support traction in complex terrain, as well as a weapon station, communications and sensors which it carries onboard.
Epsilor COMBATT 6T batteries, which provide the highest energy density in the 6T category, are an ideal power source for AGVs, which have tight weight and volume constraints, and are required to maneuver quickly in rough terrain.