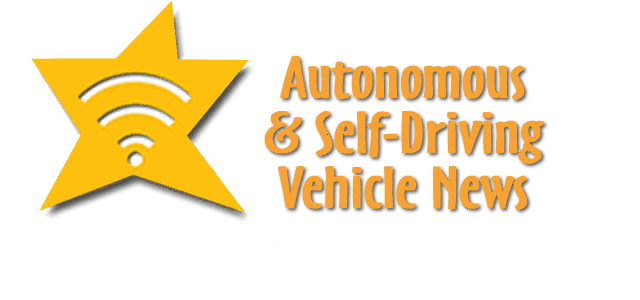 In autonomous and self-driving vehicle news are Tesla, Argo AI, Volkswagen, Local Motors, Innoviz, Pony.ai, Innovusion, Ottopia Tech, Arbe, Aeva  and NVIDIA.
CHP Arrests Non-Driver in Backseat of Tesla
The California Highway Patrol (CHP) announced it has arrested 25-year-old Param Sharma for reckless driving of a Tesla while in the backseat on Interstate 80 (I-80) in the Bay Area. Sharma was arrested without incident and booked into Santa Rita Jail on two counts of reckless driving and disobeying a Peace Officer. The Tesla was towed from the scene for evidence and this incident remains under investigation.
On May 10 at approximately 6:34 p.m., the CHP's Golden Gate Division Communications Center received multiple 9-1-1 calls regarding an individual seated in the backseat of a Tesla Model 3 without anyone seated in the driver's seat. The vehicle was reported to be traveling eastbound on I-80 across the San Francisco-Oakland Bay Bridge toward the city of Oakland.
An Oakland CHP motor officer at the Bay Bridge Toll Plaza located the Tesla, confirmed that a single occupant was seated in the backseat, and initiated an enforcement stop. The officer observed the individual move into the driver's seat. The occupant then brought the Tesla to a stop on the shoulder of I-80 eastbound just west of Powell Street, where the officer arrested Sharma.
Prior to this arrest, members of the public had captured video of someone resembling Sharma operating his vehicle in the same reckless manner, and the CHP's Oakland Area had cited Sharma on April 27 for similar behavior.
The safety of all who share our roadways is the primary concern of the CHP. The Department thanks the public for providing valuable information that aided in this investigation and arrest.
Sharma was charged with two counts of reckless driving and disobeying a peace officer
Upon release Sharma told reporters that he would do it again. Sharma was cited on April 27 for similar behavior.
Argo Lidar
The introduction of Argo Lidar, the global self-driving technology company Argo AI has overcome the limitations preventing most competitors from commercializing autonomous delivery and ride-hail services. By detecting the most difficult-to-see objects from farther away and with more precision, the Argo Self-Driving System (SDS) is capable of 360-degrees awareness day or night and can safely drive on busy city streets, suburban neighborhoods, and now at highway speeds. These capabilities are essential for enabling services that will bring the promise of autonomous vehicles to life for millions of people.
This breakthrough in autonomous vehicle technology was enabled by Argo's 2017 acquisition of a company developing an innovative form of long range lidar. The result is a sensor believed to be the industry's longest-distance sensing range capability of 400 meters, with dark-object detection for safe highway driving. Argo Lidar also offers ultra-high resolution perception, providing the photorealistic imaging required to identify small objects for safe operation on complex city streets.
"Argo Lidar takes us to a whole new level of self-driving technology, unlocking our ability to power both delivery and ride-hail services," said Bryan Salesky, founder and CEO of Argo AI. "The Argo Self-Driving System delivers the safety, scale and service experience that businesses want and their customers demand, especially coming out of the pandemic."
Ready to Scale
The Argo SDS capabilities, combined with the company's fleet dispatch infrastructure and operations experience, translate into clear advantages when it comes to commercialization:
Safe operations in cities, suburbs, and on highways enables connections from warehouses to urban and suburban routes for middle- and last-mile delivery, or service to the most in-demand ride-hailing routes to and from airports;
Scaled operations based on extensive testing and development in six U.S. cities, with additional cities coming online this year, as well as expansion into

Europe

;
Service experience, including address-to-address routing within urban and suburban areas of operation, maximizing effectiveness for deliveries or commuters.
Through deep collaboration with automotive partners Ford Motor Company and Volkswagen Group in the technology integration and development of high-quality, commercial-grade self-driving vehicles, Argo can meet the durability requirements for maximizing commercial fleet uptime and improving operations and customer satisfaction.
"We have unparalleled autonomous driving technology and operations capabilities," continues Salesky. "Proving out these abilities every day, across six cities from our nation's capital to Miami to Silicon Valley, we are ready to enable the next phase of growth for delivery, retail, and ride-sharing partners."
Unparalleled Capability
Alongside custom-designed sensors and high-performance computing, Argo Lidar is the centerpiece of the Argo SDS. It is designed to handle the most complex aspects of human driving, such as:
Seeing the darkest of black-painted vehicles—those that reflect less than 1% of light even at long range and in the pitch blackness of night
Safely navigating left-hand turns onto roads with oncoming high-speed traffic by utilizing a 360° field of view
Managing instant transitions from darkness to bright light, such as when entering and leaving a tunnel, which often temporarily blind human drivers
Distinguishing small, moving objects such as animals from vegetation and static objects
The innovation behind Argo Lidar is known as "Geiger-mode" sensing. Argo AI's proprietary Geiger-mode lidar has the ability to detect the smallest particle of light—a single photon—and is key to sensing objects with low reflectivity. This, combined with higher-wavelength operation above 1400 nanometers, gives Argo Lidar its unique capabilities, including longer-range, higher-resolution, lower-reflectivity detection and full 360° field of view—all from a single sensor.
The Argo AI Hardware Development team is working with a highly experienced contract manufacturer for series production of the new lidar sensor. The first batch of Argo Lidar sensors is already supporting on-road testing of Argo's self-driving test vehicle fleet. Soon, volume production plans with Ford and Volkswagen Group will lead to the widespread commercialization of autonomous delivery and ride hail services.
Argo AI & Volkswagen Partner on ID Buzz
With development already underway, the first self-driving prototypes based on the future ID. BUZZ will commence operations in Munich this summer. It marks a milestone in the Group's international collaboration, as part of which Volkswagen Commercial Vehicles (VWCV) is facilitating the development of Level 4-capable autonomous driving technology for self-driving vans. Light commercial vehicles are the first, logical place for utilizing autonomous transportation of people and goods. "Our aim with the self-driving version of the ID. BUZZ is to facilitate commercial deployment of transport and delivery services starting in 2025", explained divisional director Christian Senger during a digital press conference. "In select cities, customers will be able to have a self-driving vehicle take them to their destination. The delivery of goods and packages will also be made much easier through our autonomous driving service."
For the integration of the technology into the all-electric ID. BUZZ AD, Volkswagen Commercial Vehicles has founded a dedicated business section and partnered with Argo AI, the US- headquartered autonomous vehicle technology platform company that is developing the self-driving system.
Earlier this year, Argo integrated its self-driving system with a Volkswagen vehicle prototype to begin testing in Germany. We believe Argo AI has the largest urban self-driving testing footprint, with operations in six cities in the United States," said Bryan Salesky, Founder and CEO, Argo AI. "We are excited to begin testing our self-driving system on European roads later this year, building on the initial work we're doing now at a new test track we established next to the Munich airport."
Both Volkswagen Commercial Vehicles and Argo AI regard the use of a combination of sensors – including lidar, radar and cameras – essential for safe autonomous driving capability. Argo AI recently unveiled its new lidar sensor, Argo Lidar, which allows it to see objects from 400 meters away. Argo AI's proprietary Geiger-mode lidar has the ability to detect the smallest particle of light — a single photon — which is key to sensing objects with low reflectivity. "This technology will be integrated in the self-driving system of Volkswagen Commercial Vehicles' autonomous driving vehicles", Salesky said.
There are also concrete plans for the commercial use of the future technology for transport service providers. Volkswagen Group subsidiary MOIA will in 2025 become the first user of the self-driving ID. BUZZ AD.
"MOIA has extensive experience in the field of mobility services and fleet management. Within a very short time, we have set up Europe's largest, all- electric ridepooling service and provided mobility to millions of passengers. We bring this expertise to the cooperation with Volkswagen Commercial Vehicles and Argo AI. Hamburg will be the first city to offer an autonomous ridepooling service with an ID. Buzz", said CEO Robert Henrich. MOIA is the largest sharing provider in Hamburg and currently employs 1,200 people.
Autonomous driving is an important step on the growth path for the company.
Local Motors' Olli at VA Medical Center in Palo Alto
an effort to make autonomous transportation accessible for all, Local Motors will deploy their autonomous shuttle, Olli, to help veterans move around the VA Medical Center in Palo Alto, California. As a part of a Santa Clara Valley Transportation Authority (VTA) pilot project, partners led test runs at a San Jose location, demonstrating the capabilities of the new automated, ADA-compliant ramp.
With help from Prospect Silicon Valley, this project is the nation's first autonomous vehicle project to focus entirely on accessibility. The project is anchored by the development of three new features: a Smarter AI™ Gateway that applies precision AI models to Olli's internal and external cameras to notify Olli when a passenger is using a mobility device, an automated wheelchair ramp and a ride-hailing application that allows mobility device users to customize their ride preferences.  Partners Smarter AI and Braunability are providing the core technology and capabilities for the project.
Kat Dransfield, Local Motors' VP of Product and Digital Platform Strategy, said, "We're proud to be developing these new Olli features to simplify mobility for patients at the Veterans Administration Hospital in Palo Alto. Real-world feedback from veterans will help us continue making Olli the most accessible autonomous shuttle available today."
Innoviz Selected by Tier 1 Automotive Supplier
Innoviz Technologies  a technology leader of high-performance, solid-state LiDAR sensors and perception software, was selected by a leading Tier-1 automotive supplier as the LiDAR provider for its multi-year autonomous shuttle program. Innoviz will provide its InnovizOne solid-state LiDAR units to the company for use on its shuttles, which are expected to become operational by the end of 2022 and change the face of transportation. The shuttles are expected to achieve level 4 autonomy, enable fully automated driving and be used to transport both passengers and cargo in various geo-fenced settings. The agreement is expected to generate hundreds of millions in revenue throughout the life of the program.
The new design win followed a stringent two-and-a-half-year due diligence process conducted by the Tier-1 automotive supplier. As part of the selection process, the supplier completed a thorough review of Innoviz's product reliability, manufacturing processes and maturity, automotive qualifications, corporate processes certifications and more.
Unlike costly mechanical spinners installed on car roofs, InnovizOne is a low-cost, automotive-grade, lightweight solution. InnovizOne is designed to ensure that the shuttles circumvent even the smallest of obstacles. A number of sensors placed in various spots around the shuttle provide both short and long-range vision, removing blind spots and enhancing safety.
"It's a new era in the industry and for Innoviz. This major design win for a leading autonomous shuttle program validates our reputation as the highest quality provider of automotive-grade LiDAR and perception software," said Omer Keilaf, CEO and Co-Founder of Innoviz. "Our technology's versatility enables us to work with customers in nearly every vertical as they work to address the critical transportation issues of our time. As we continue to ramp up production for the BMW program and now our contract with this leading Tier-1 supplier, we're working to funnel new customers into the pipeline and provide the LiDAR solutions necessary for their businesses."
Innoviz Technologies is preparing for the upcoming high-volume manufacturing of its InnovizOne LiDAR sensor for autonomous vehicle programs, including this autonomous shuttle program as well as the BMW Group's next generation
Pony.ai New Luminar Sensing Platform & Robotaxi Rides
Ottopia Tech Teleoperation for NVIDIA Drive
Ottopia Technologies, the global leader in teleoperation, announced today that its teleoperation software is now available on the NVIDIA DRIVE™ AGX platform. NVIDIA DRIVE is an open, software-defined, end-to-end platform used by the transportation industry to develop safe, autonomous vehicles at scale.
Mission-critical systems like power plants and airplanes have human supervision. Similarly, a human must be in the loop, or present, for autonomous mobility to exist. As such Ottopia, an NVIDIA DRIVE ecosystem partner, brings its teleoperation solution that allows for the safe monitoring and remote control of self-driving vehicles.
Ottopia is the only teleoperation provider to solve this problem with automotive grade technology. This is achieved by combining the key components of teleoperation, including dynamic video compression, AI-based network optimization, safety systems and cybersecurity, the latter two of which are exclusive to Ottopia. Ottopia's platform is an ideal option for autonomous vehicle developers looking to add this capability to their self-driving systems.
"There are always going to be edge cases that autonomy alone is not equipped to handle. You will always need, and want, a human to be able to intervene. That is why Ottopia's technology should be integrated with any autonomous system," said Amit Rosenzweig, Ottopia's Founder and CEO. "Ottopia's software is optimized to efficiently run on the state-of-the-art NVIDIA DRIVE platform, so customers working in autonomous vehicles and autonomous machines can enjoy the benefits of teleoperation, right out of the box."
Arbe for NVIDIA Drive
Arbe, a global leader in next-generation 4D Imaging Radar Solutions, today announced its leading 4D Imaging Radar Solution with 2K resolution is now available on the open NVIDIA DRIVE platform.
Arbe's imaging radar availability aims to accelerate the development of autonomous vehicles. By allowing leading OEMs and Tier 1 suppliers to access the 4D imaging radar data on NVIDIA's AV platform, Arbe's solution can serve as the basis for advanced safety applications, sensor fusion, and perception algorithm development.
NVIDIA DRIVE is a scalable, software-defined, end-to-end AI platform for the transportation industry, delivering the computing horsepower and software necessary for highly automated and autonomous driving. Hundreds of companies around the world are developing on NVIDIA DRIVE, including auto- and truck makers, Tier 1 suppliers, robotaxis, sensor and mapping companies and AV startups.
Arbe has developed the world's first radar to separate, track, and identify objects in 2K ultra-high resolution in both azimuth and elevation via a proprietary chipset with the highest channel count in the industry and a dedicated radar processor. Arbe's solution provides detection of stationary and moving objects in any weather or lighting condition, providing safety to pedestrians, cyclists, and others, while also eliminating false alarms. The 4D Imaging Radar Solution also provides advanced long-range perception capabilities with a wide field of view.
Aeva Tech 4D Lidar Adds to Advisory Board
Aeva Technologies, Inc. (NYSE: AEVA, "Aeva"), a leader in next generation 4D LiDAR sensing and perception systems, announced the addition of automotive and consumer technology veteran industry executives from Volkswagen and Apple to its newly-created Advisory Board.
Aeva's Advisory Board is welcoming former Apple senior executive Steve Zadesky and automotive leader and Senior Vice President at Volkswagen, Alex Hitzinger. Zadesky was a senior executive at Apple for over 20 years, where he held multiple leadership roles, including Vice President of Engineering and Head of Apple's Special Project Group. Steve has notable experience in scaling new products, having built and led the product development teams for Apple's original iPod, the first iPhone and hundreds of accessories. Hitzinger is a senior automotive executive who is presently CEO of ARTEMIS GmbH (formerly VW Autonomy). Prior to his current role, Alex served in senior leadership roles, including Senior Vice President at VW Group, Head of Product Design within Apple's Special Projects Group and Technical Director for Porsche 919, the winner of the 24 hours of Le Mans.
With decades of technology and automotive experience, these seasoned leaders will provide strategic guidance for Aeva's management team as Aeva works toward bringing its breakthrough FMCW 4D LiDAR on chip to market.