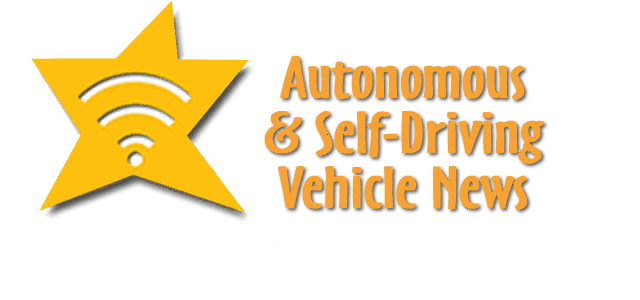 In autonomous and self-driving vehicle news are Qualcomm, Arriver, Venoeer, Goodyear, Starship, BlackBerry and Baidu.
Qualcomm's Arriver Arrives
Arriver presents the capabilities of its next generation software stack for Advanced Driver Assistance and (ADAS) and semi-autonomous driving. The presentation by Arriver's Head of Technology, Salah Hadi at Qualcomm's annual Automotive Summit outlines how Arriver™ will provide a leading software stack enabling Level 1 ADAS to Level 3 semi-autonomous driving in 2024.
Arriver™ is developing this next generation software stack to be an open, flexible and scalable solution which will allow automotive manufacturers and automotive suppliers to, based on a robust software platform, tailor and customize solutions to their specific needs based on their individual product development strategies.
The software stack consists of a fifth-generation perception stack which is built on almost two decades of development of vision-based perception. The fifth generation will provide high resolution, using 8-megapixel cameras, allowing for higher framerates and provide a wider field of view of 120 degrees, compared to today's solutions.
The Arriver stack will provide full NCAP ratings and include features like Automatic Cruise Control, Pilot Assist, Glare Free High Beam, Lane Keep Assist, and Traffic Jam Assist supported by state of the art deep learning based detection functions like full 3D vehicle detection, pedestrians, bicycles, motor cycles as well as traffic signs, traffic lights. On top of that it will enable innovative solutions for determining drive free space and challenging police restricted and road work scenarios.
The development uses the next generation of Arriver's Convolutional Neural Network (CNN), which is up to 100 time more powerful than the current generation and will allow for the higher accuracy necessary for Level 3 applications and beyond, when the car takes over responsibility for the driver.
The Arriver software will include up-to-date fusion capabilities, catering for simultaneous input from a number of different sensor types beyond vision, including radar, lidar, driver monitoring, thermal sensing, and ultrasonic sensor for short range (parking) application.
Arriver's second generation drive policy; which will drive the vehicles decision making and actuation of the cars movement; will be developed and offered as part of the full software solution.
The drive policy stack will further allow for up to 12 cameras, creating a high resolution, real time image of the environment around the vehicle. This capability will pave the way for fully autonomous driving in most scenarios and be Level 3 and higher capable from its introduction in production vehicles by 2024.
Using the latest artificial intelligence and deep learning techniques both the perception and drive policy software will be able to support active learning, allowing for improved functionality over time with limited need for human interaction. In addition, Arriver is using advanced annotation concepts like non-causal stereo vision for automatic ground truth generation, leveraging the strong stereo vision knowledge and extensive data base. Non-causal stereo is moving detailed stereo information from future frames to the current frame, generating accurate ground truth for training and validation.
As its main System on a Chip (SoC) hardware platform Arriver will use the Qualcomm® Snapdragon Ride™  platform expanded to support all tiers from L1 to L3 and above systems,  which will bring industry leading performance and power management and a range of options allowing for a scalable system suitable for mass market cars as well as pushing the envelope for what is possible  in the high-end premium vehicle market.
In summary, Arriver software will be scalable and flexible, delivering industry leading performance in a new way not available in the market today. The software is going to be available to all auto manufacturers and Tier1 suppliers, and this will allow car manufacturers to create fantastic driving experience tailored to their own specific needs.
The Technology Deep Dive was presented by Salah Hadi at Qualcomm's automotive day on January 27, 2021.
Aeva Partners with TuSimple
Aeva, Inc., a leader in next generation sensing and perception systems,  announced a partnership with TuSimple, a global self-driving technology company, to deploy Aeva 4D LiDAR on TuSimple's self-driving trucks. TuSimple is in a global partnership with VW's TRATON Group to develop an autonomous system for heavy-duty trucks and is co-developing Level 4 self-driving trucks with Navistar, targeting production in 2024. TuSimple and Aeva have been working together using Aeva 4D LiDAR on the roads since 2019.
Aeva 4D LiDAR is the leading Frequency Modulated Continuous Wave (FMCW) technology to enable automated driving for series production. With its unique ability to measure instantaneous velocity for each pixel, long range performance at high resolutions, while being free from LiDAR or sunlight interference, Aeva's 4D LiDAR is built from the ground up at silicon scale for mass market applications.
Veoneer Partners with Qualcomm
The automotive technology company, Veoneer, Inc. and Qualcomm Technologies, Inc. have signed an agreement under which the companies will collaborate on the delivery of scalable Advanced Driver Assistance Systems (ADAS), Collaborative and Autonomous Driving (AD) solutions. The parties' intended collaboration was first communicated on August 27, 2020.
The platform will address the growing needs of the automotive ecosystem for scalable and upgradable solutions, which requires highly advanced and power-efficient compute, connectivity and cloud service capabilities across all vehicle tiers.
The system integrates Veoneer's next-generation perception and driving policy software stack and Qualcomm® Snapdragon Ride™ ADAS/AD scalable portfolio of System on a Chip (SoC) and Accelerators. Veoneer and Qualcomm Technologies have worked together for several months to create a world leading roadmap of a scalable, open ADAS and autonomous driving system that will be able to address the entire automotive OEM market with an integrated software and SoC platform.
Arriver is Veoneer's dedicated software unit for the development of the complete perception and drive policy software stack.
Goodyear Invests in Starship Tech
Goodyear Ventures, Goodyear's venture capital arm, has added Starship Technologies to its investment portfolio. Goodyear Ventures joins multiple investors helping to raise $17 million for the autonomous delivery company.
Founded in 2014, Starship Technologies builds and operates a network of self-driving robots that carry and deliver packages, groceries and food directly to customers. The company's electrically powered, autonomous robots are completing thousands of deliveries daily and have traveled millions of miles in several cities across the world as they offer people a convenient, contactless delivery service.
BlackBerry Partners with Baidu
BlackBerry Limited announced an expansion of its strategic partnership with Baidu, whose high-definition maps will run on the QNX® Neutrino® Real-time Operating System (RTOS) and will be mass-produced in the forthcoming GAC New Energy Aion models from the EV arm of GAC Group (Guangzhou Automobile Group Co., Ltd.).
The milestones build on the company's January 2018 agreement to make BlackBerry QNX's industry-leading ISO 26262 ASIL D certified operating system (OS) the foundation for Baidu's 'Apollo' autonomous driving open platform.
Baidu is one of the few high-definition map vendors with an Automotive SPICE® certification from TÜV Rheinland – an industry certification that addresses rigid requirements for the software development process for Tier 1 and Tier 2 automotive suppliers. With world-leading levels of data granularity, Baidu's high-definition maps provide a critical component for global automakers looking to launch next generation connected and autonomous vehicles in China.