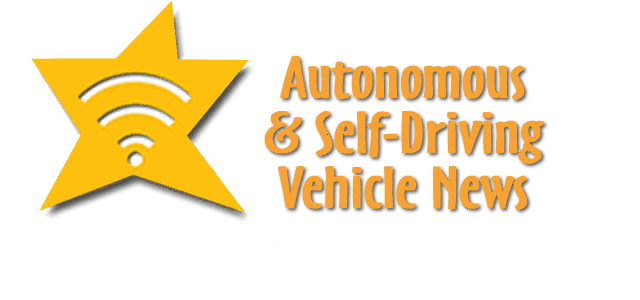 In autonomous and self-driving vehicle news are Renesas, RF, Zoox, Walmart, Gatik, Mobileye, Foresight, Motional, Velodyne, May Mobility.
Renesas Reveals R-Car V3U
Renesas Electronics Corporationa premier supplier of advanced semiconductor solutions, unveiled the R-Car V3U – a best-in-class ASIL D system on chip (SoC) for advanced driver assistance systems (ADAS) and automated driving (AD) systems. Delivering a groundbreaking 60 TOPS with low power consumption for deep learning processing and up to 96,000 DMIPS, the R-Car V3U is built for the performance, safety, and scalability (up and down) demands of ADAS and AD architectures driving next-generation autonomous vehicles.
The new R-Car V3U is the first SoC using the R-Car Gen 4 architecture within the open and flexible Renesas autonomy platform for ADAS and AD. With the launch of R-Car V3U, the platform is now ready to offer complete scalability from entry-level NCAP applications up to highly automated driving systems.
"We are excited to introduce the newest generation of our popular R-Car SoCs for the next generation of ADAS and AD vehicles," said Naoki Yoshida, Vice President, Automotive Digital Products Marketing Division at Renesas. "The R-Car V3U leverages assets developed on previous-generation devices, such as ADAS and Level 2 perception stack with the R-Car V3M and R-Car V3H, along with the Renesas autonomy platform, to offer a smooth migration path to single-chip Level 3 automated driving with short development turnaround and safe production launch."
Best-in-class SoC to support the industry's stringent ASIL D requirements:
Automated driving systems require functional safety up to ASIL D – the highest and most stringent automotive safety integrity level specified under the ISO 26262 standard for road vehicles. The best-in-class R-Car V3U SoC integrates multiple sophisticated safety mechanisms that provide high coverage with fast detection and response for random hardware faults, and is expected to achieve ASIL D metrics for the majority of the SoC processing chain, as well as reducing design complexity, time to market, and system cost.
State-of-the-art R-Car deep learning technology at low power consumption
The R-Car V3U delivers highly flexible DNN (Deep Neural Network) and AI machine learning functions. Its flexible architecture is capable of handling any state-of-the-art neural networks for automotive obstacle detection and classification tasks while maintaining 60 TOPS with low power consumption and an air cooling system.
The R-Car V3U also offers a wide range of programmable engines, including DSP for radar processing, multi-threading computer vision engine for traditional computer vision algorithms, image signal processing to enhance image quality, and additional hardware accelerators for key algorithms such as dense optical flow, stereo disparity, and object classification.
Sophisticated embedded software platform development for automated driving
Renesas has developed an open and integrated development environment that enables customers to take advantage of the R-Car platform's built-in hardware benefits, as well as low power consumption and deterministic real-time software to enable fast time to market for computer vision and deep learning-based solutions.
Easy-to-use debugging and tuning tools for heterogeneous multi-core hardware enable efficient software development while a comprehensive set of example applications and online education resources allows engineers at all levels to jumpstart their design process. Qualified compilers and code generators for compliance with functional safety and cyber security requirements enable the development of safe and secure software development.
Customers can also combine the R-Car V3U with Renesas' high-performance, low-power RH850 microcontroller, integrated power management ICs, and power transistor devices to access all the key components required for their ADAS and AD ECUs. This combination also enables them to efficiently develop their systems and speed their time to market.
RF Partners with Zoox
Future mobility will encompass ride-hailing solutions and robo-taxis to move people comfortably and safely through the megacities of the globe. A pioneer in the robo-taxi business is the independent Amazon subsidiary Zoox that develops personal transportation solutions. ZF is proud to be a partner of the Zoox ecosystem and to contribute to the success of this autonomously and electrically driving robo-taxi.
ZF will provide occupant safety systems and chassis modules for the new Zoox robo-taxi. The autonomous vehicle is designed for safe transportation of up to four passengers. Nevertheless, there might be situations in which the safety components cannot avoid an accident. In this case, innovative ZF technologies can help with mitigating crash consequences for the occupants.
These solutions include airbags mounted in the roof and in the seats. The challenge is the innovative camp-fire seating position which means that two passengers will be forward-looking and two passengers backward-looking. The usual occupant safety systems are optimized for forward-looking occupants. The safety concept for this robo-taxi has been specifically developed for these new seating positions.
The chassis is another key module, as it is the basis for a comfortable ride. It is critical to providing a positive rider experience. The precise integration of high-quality chassis components helps ensures that this happens.
Walmart & Gatik
Last year Walmart began an autonomous vehicle pilot with Gatik to move customer orders on a two-mile route between a dark store (a store that stocks items for fulfillment but isn't open to the public) and a Neighborhood Market in Bentonville, Arkansas. Since then, we've safely driven more than 70,000 operational miles in autonomous mode with a safety driver.
Now, Walmart is taking the next step forward: Gatik's multi-temperature Autonomous Box Trucks will operate this route driverless in the state of Arkansas. This achievement marks a new milestone that signifies the first ever driverless operation carried out on the supply chain middle mile for both Gatik and Walmart.
When Walmart begin incorporating driverless Box Trucks into the Bentonville operation next year, the pilot will continue as it always has. But now, we'll be working with Gatik to monitor and gather
Walmart tested multi-temperature Autonomous Box Trucks on a small scale in Bentonville and have learned how we might use autonomous vehicles to transfer customer orders from a dark store to a live store.
The company expanded its pilot with Gatik to a second location to test an even longer delivery route and a second use case – delivering items from a Supercenter to a Walmart pickup point, a designated location where customers can conveniently pick up their orders. The Autonomous Box Trucks in Louisiana will initially operate with a safety driver.
The operation will begin early next year on a 20-mile route between New Orleans and Metairie, Louisiana. This unlocks the opportunity for customers who live further away from our store in New Orleans to benefit from the convenience and ease of Walmart's pickup service.
With 90% of Americans living within 10 miles of a Walmart, a closer store isn't always the answer. Perhaps it's just a pickup location, with an autonomous vehicle making deliveries on a constant loop. Our trials with Gatik are just two of many use cases we're testing with autonomous vehicles, and we're excited to continue learning how we might incorporate them in a delivery ecosystem.
Mobileye's Video
Mobileye published a nearly hour long video of its autonomous driving test vehicle (AV) navigating the complexities of urban and highway driving in Munich, Germany. The video demonstrates the company's unmatched ability to drive AVs "everywhere" due in large part to Mobileye's crowd-sourced, high-definition (HD) mapping technology known as Road Experience Management™ (REM™).
"High-definition maps are crucial to a safe and robust self-driving system. Because it is crowd-sourced across production vehicles in large volume, our Road Experience Management technology satisfies the near real-time and scale challenges necessary for an effective map."
–Prof. Amnon Shashua, president and chief executive officer of Mobileye, an Intel Company
How Mobileye Set an Unprecedented Timetable: Because Mobileye has invested in a scalable, sustainable approach to mapping, the company was able to drive its cars autonomously on highways and urban roads – pretty much everywhere – within just a few days of delivering the AV to Munich. The ability to land in a new region and drive almost immediately is unprecedented as most companies must spend weeks – if not months – using special vehicles to build maps before their vehicles can start driving. What's more, competing mapping approaches are quickly outdated and unable to account for road changes such as detours.
In Mobileye's case, the worldwide HD map already exists thanks to unique technology that uses the power of the crowd to generate and continuously update the map. REM technology is actively generating data about more than 15 million kilometers of roads daily to build the map and keep it up to date. This crucial tool for AV deployment is unique to Mobileye and made possible because of the company's established global advanced driver-assistance systems footprint.
How to Watch It Now: As seen in the video, Mobileye's Munich-based AV conducts many challenging maneuvers using only a camera-based self-driving system (more below). Watch the full video to see how the AV reaches speeds of up to 130 kilometers per hour, navigates a left turn on green through a busy intersection, maneuvers to avoid an open door, executes an unprotected left turn, navigates to avoid a bus pulled to the side of the road, changes lanes on a highway at high speeds, navigates a congested street, maneuvers around a vehicle that is parallel parking, and safely moves around stopped emergency vehicles.
About the AV: The vehicle shown in the video is using a camera-only subsystem of Mobileye's level-4 development AV. This camera subsystem runs on two of Mobileye's EyeQ®5 systems-on-chips (SoCs) processing 11 cameras. It's important to note that Mobileye's production L4 solution (not shown in this video) includes a second sensing subsystem using radar and lidar for True Redundancy™.
Foresight Joins MIchigan's TechLab at Mcity
Foresight Autonomous Holdings Ltd. , an innovator in automotive vision systems, announced today that the Company will join the University of Michigan's TechLab at Mcity 2021 startup cohort, managed by the Center for Entrepreneurship, to further develop its automotive vision system designed for Advanced Driver Assistance Systems (ADAS) and autonomous vehicles.
Foresight will participate in the one-year program with a team of students from technical departments at the University of Michigan focused on the development, demonstration, and deployment of key autonomous vehicle technologies. The team will be mentored by Foresight's Head of Algorithm and leading team members.
By joining the program, Foresight will have access to a test facility in the heart of the largest automotive hub in the United States, and will be able to run short-cycle demonstrations to local prospects. Mcity's test facility mimics real communities and roadways and is focused on connected and automated testing.
"We are thrilled to join TechLab at Mcity and to have access to a leading mobility research and test facility," said Haim Siboni, CEO of Foresight. "We are hopeful that collaboration with TechLab at Mcity will enhance Foresight's vision system capabilities to achieve outstanding performance in any lighting and harsh weather conditions, reduce the rate of road accidents and save lives.
Luminar & Mobileye Deal
Luminar Technologies, Inc. , the global leader in automotive lidar hardware and software technology, and Mobileye, an Intel company and the global leader in assisted driving technology, clarified details of the deal they announced on November 20, 2020 following nearly two years of working together at the development stage.
Luminar is providing its technology to Mobileye for its Autonomous Vehicle (AV) Series solution.
Luminar's technology will be used to enable Mobileye's TRUE REDUNDANCY™ capability, with multiple self-contained sensor systems to enable uncompromised safety and validation for level 4 autonomous driving.
Luminar and Mobileye have been working together at the development stage for nearly two years, and on November 20, 2020, Luminar signed a contract with Mobileye to provide its lidar in production volumes at sub-$1,000 cost.
"Luminar is the first and only company that meets the stringent performance, safety, and economic requireme.
Velodyne in May Mobility
Velodyne Lidar, Inc. (Nasdaq: VLDR) announced a sales agreement for Alpha Prime™ sensors with May Mobility, a pioneer in autonomous vehicle (AV) technology. May Mobility selected Velodyne as a provider of long-range, surround view lidar sensors for its entire growing fleet of self-driving shuttles.
Velodyne's Alpha Prime is a next generation lidar sensor that utilizes Velodyne's patented 360-degree surround view perception technology to support safe, high-performance autonomous mobility. A result of more than ten years of lidar innovation and testing, the Alpha Prime supports precise, reliable navigation in real-time autonomous operation in urban and highway environments. The sensor detects and tracks vehicles, pedestrians and other obstructions to help autonomous vehicles safely navigate at various speeds, traveling night and day in a range of road conditions such as rain, sleet and snow.
Motional & Lyft Deal
Motional, a global leader in driverless technology, and Lyft  announced plans to launch a multimarket robotaxi service in major US cities, beginning in 2023.  Motional's next generation, fully-driverless vehicles will be integrated, operationalized, and deployed on the Lyft network.
This agreement marks the largest robotaxi deployment partnership for a major ridesharing network.  It follows an ongoing and successful three-year partnership, in which Motional and Lyft operate the world's longest-standing commercial robotaxi service in Las Vegas.
Motional and Lyft Pave the Path to Market for Robotaxis
Following years of successful experience operating a self-driving fleet, the partners are joining forces to create a clear, scalable path to market for robotaxis.  The agreement is a quantum leap for the partnership: the new vehicles will be fully driverless, the fleet size will grow significantly, and the service will have the potential to scale widely.
Motional will deliver state-of-the-art, next-generation robotaxis, based on a Hyundai vehicle platform, integrated with sensors, computers, and software to enable fully-driverless operation and remote vehicle assistance.  Lyft will power the rideshare network and customer experience.  The two companies will collaborate closely to ensure seamless integration of the new vehicles onto the Lyft platform, and share responsibility for fleet operations.  The services will begin rolling out in 2023, with foundations laid for further expansion across the Lyft network.  Launch markets will be announced at a later date.
"This agreement is a testament to our global leadership in driverless technology. We're at the frontier of transportation innovation, moving robotaxis from research to road," commented Karl Iagnemma, President and CEO, Motional.  "Our aim is to not only build safe, reliable, and accessible driverless vehicles, but to deliver them at significant scale.  We're partnering with Lyft to do exactly that."
"We're thrilled to have reached this milestone laying the groundwork for Motional's driverless vehicles deploying on the Lyft network," said Raj Kapoor, Lyft CSO and head of business, self-driving.  "This first-of-its-kind agreement is a testament to our collaborative approach for scaling self-driving vehicles in cities."
The Partnership's Unparalleled Experience
Motional and Lyft's partnership began as a self-driving pilot in Las Vegas, one of the world's first.  The partners have operated a public, revenue-generating robotaxi fleet for nearly three years, gaining unparalleled experience in integrating autonomous cars and ridesharing networks, operating a commercial robotaxi service at scale, and building consumer trust in self-driving cars.
The service has now delivered well over 100,000 rides, with 98% of passengers awarding their rides a five-star rating. The program's success has provided ample validation of consumer demand for self-driving ridesharing services, Motional's driverless capabilities, and Lyft's user experience.
The agreement follows Motional's recently announced plans to go fully-driverless on public roads.  It also marks the next phase in Motional and Lyft's partnership — an industry-shaping undertaking that will significantly increase the availability of robotaxis for the general public.  The companies are one step closer to making driverless vehicles a safe, reliable, and accessible reality.