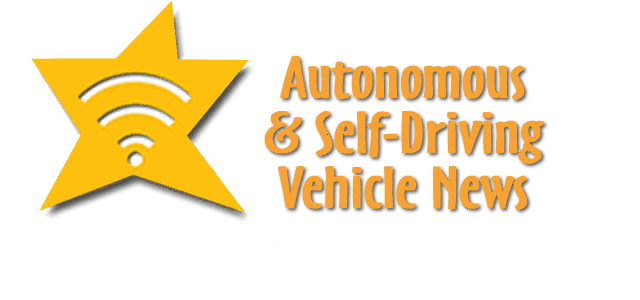 In autonomous and self-driving vehicle news are Otonomo, Velodyne, Torc, Waymo, Daimler Trucks NA, Luminar, Ouster, Fortellix, EchoGuard, Easy Mile and Robotic Research.
Ontonomo Survey Says Put Driver First
Otonomo, the leading automotive data services platform provider, today announced the results of a new consumer study fielded by SBD Automotive. Connected car data is driving the evolution from private ownership to shared mobility and autonomous driving. But data alone will not enable adoption of these technologies. Consumer trust, enabling technologies, and government action are needed for transformation to take place. Consumer buy-in is critical, so along with SBD Automotive, Otonomo surveyed over 2500 drivers regarding their concerns and opinions about shared mobility and autonomous vehicles.
"Putting the driver first is in Otonomo's DNA," said Ben Volkow, Founder and CEO. "We believe that for technologies to succeed they must meet the needs of consumers. Otonomo, the automakers, service providers and transportation facilitators need to listen to the interests and concerns of consumers. We hope that this survey provides additional consumer insights that will bring us closer to a future that includes richer driver experiences, more efficient fleet management, shared mobility and ultimately autonomous vehicles, all based on secure and privacy protected connected car data."
Key Findings
Shared Mobility
Only 34% want a transport-style mobility of the future
29% said they would share their car
40% said they prefer to access a shared car
Autonomous Vehicles
38% said they are willing to ride in autonomous vehicles
60% felt that technology made cars safer
76% do not trust in AV technology
Connected Car Data
65% of drivers said they trust car manufacturers with their data
Only 33% of drivers trust 3rd party partners of the car manufacturer with their data
72% of drivers want alerts from their cars about dangerous road conditions
58% of drivers want a service to suggest quicker routes
51% and 46% of drivers, respectively, want a service to enable remote deliveries and fueling of their car
"In a time when your private space and ability to distance from others is becoming more and more important, vehicle ownership is becoming an increasingly important consideration for consumers. If you need proof, just ask any US dealer what's happening to their used stock!" said Stephen Scales, Head of Consumer Insights at SBD Automotive. "The findings in this survey reflect the wider consumer sentiment we're seeing across SBD's consumer survey practices, whereby half of consumers regularly drive just for the experiences it gives them, highlighting not only the importance of the car but the experiences you have when driving. It is clear that the OEMs that are not pushing to include the latest technology in their vehicles, and not giving their consumers the best experiences, are going to be left behind first by other manufacturers and eventually risk being left behind by the consumers as well."
Velodyne and RoboSense Agree
Velodyne Lidar, Inc. (NASDAQ: VLDR, VLDRW) and RoboSense (Suteng Innovation Technology Co., Ltd.) are pleased to announce that the two companies have entered a long‑term global cross-licensing relationship encompassing a broad range of 360° surround-view lidar sensors. This mutually beneficial relationship covers both existing and future patents of both companies. Velodyne and RoboSense have also agreed to dismiss all the current legal proceedings in the U.S and China that exist between the two companies. Velodyne and RoboSense are looking forward to a lidar market that will offer highly diverse products for real time 3D sensing applications to benefit the community of autonomous vehicles and other applications.
Torc Testing with Daimler Trucks NA
Torc Robotics will scale its self-driving truck testing in the Southwest in early 2021 using an enhanced prototype truck developed with Daimler Trucks North America (DTNA). This new generation of Freightliner Cascadia test trucks bolsters Torc's capability to develop and test its Level 4 self-driving technology.
The test trucks, internally known as 'Gen 2' are the second iteration of trucks jointly developed by the trucking and technology companies. This milestone is one of many along the Daimler-Torc journey to realize their vision of becoming the standard in self-driving trucking and advance their mission of saving lives.
Torc and Daimler Trucks' ultimate goal is to reinvent the truck by co-developing a Level 4 Freightliner Cascadia which includes safety-critical redundancy components, as well as the seamless integration of additional computes and hardware required for self-driving technology.
"To meet the redundancy and performance requirements of a self-driving truck, the traditional truck chassis must be reinvented. Just like any major innovation, it requires a stair-step approach toward the final product. We are taking this one step at a time, with safety as our guiding principle," said Michael Fleming, Torc's CEO. Torc has been commercializing its self-driving technology in heavy-duty applications for more than a dozen years. Fleming says Torc is directly applying this experience to solve the challenges ahead.
In 2019, Torc and Daimler Trucks created a unique relationship in the trucking industry by combining the pioneer and leader in trucking and a pioneer and leader in self-driving technology. This combination of complementary technologies created the foundation for Torc and Daimler Trucks to bring self-driving trucks to market within the decade.
"We knew from the outset that self-driving technology cannot be commercialized without an OEM. In trucking, there are only a handful of OEMs [original equipment manufacturers] and we were fortunate to join the industry leader," Fleming said.
The goal: a Level 4 integrated truck that provides true customer value
"Our partnership with Torc is critical to our efforts to commercialize a Level 4 highly automated truck," said Roger Nielsen, president and CEO of DTNA. "Torc's experience with developing self-driving technology and their focus on safety makes them the ideal partner. Our joint goal is a Level 4 integrated truck that provides true customer value."
Market-ready self-driving trucks must emulate the actions of the most experienced and safe truck drivers. The partners are developing software and hardware that is seamlessly integrated to reliably handle failures of safety-critical vehicle components, such as braking, steering, power distribution, and messaging.
The team's vision for a Level 4 vehicle platform is one in which component redundancies and software behaviors work together. In the case of a brake failure in a Level 4 truck, redundancies would maintain the vehicle's ability to decelerate and stop without human intervention. Torc's self-driving software would then be able to maneuver to a safe location so a support crew could service the brake system, according to Fleming.
Another integral behavior the team is working to replicate is the way experienced truck drivers are able to feel component failures. "Our software engineers are working with highly skilled truck drivers to understand this experience and transition this human intuition into embedded sensors and algorithms," Fleming said.
Iterative truck generations for development
Torc and DTNA expect to develop multiple iterative test truck models before they release a self-driving truck for commercial customers. The prototypes will incorporate many lessons learned from testing and development since the partners started working together in 2019.
The upgrades included in the 'Gen 2' prototype truck are specifically designed to bolster the testing effort and accelerate data collection to assist in machine learning and algorithmic development.
Improvements in data collection and transfer will help the development team expand capabilities quickly and safely, supporting Torc's effort to scale its test fleet in multiple locations. Additional sensor density and coverage will assist in overall high-fidelity perception performance and long-range sensing power, critical for highway driving.
Both companies have stated that they will only deploy self-driving trucks when they are safe and reliable – not by a set date. Fleming is convinced the team will meet its goal, because "We are two pioneers joining forces – we understand the complexities of commercializing self-driving technology. Our mission is to save lives and our vision is to become the standard in self-driving trucking."
Luminar in B Sample Iris
Luminar, the global leader in automotive lidar technology powering the introduction of highway autonomy in series production, announced  it has entered the B Sample phase for its next-generation Iris technology as it executes towards 2022 series production, initially on Volvo Cars' SPA 2 consumer vehicle platform. The first Iris units begin shipping this week to Luminar's lead series production partner, Volvo Cars, from Luminar's advanced manufacturing facility in Orlando, Fla.
Luminar's next-generation of custom laser, receiver, scanning, and chips have come together for Iris, its third iteration of commercial product. Iris was first announced last summer as the first sensing platform that would be able to exceed the essential performance, safety, cost and auto-grade requirements needed to take autonomy out of R&D and into automotive series production. This has successfully manifested itself into a cost-effective, seamlessly integrated form factor launching into consumer series production vehicle programs starting in 2022. Luminar has become widely known for its industry-leading 3D data, with camera-like high resolution and radar-like long range, which allows reliable detection of all types of objects out to 250 meters.
Ouster Intros New Solid-State Lidar
Ouster, the only supplier of high-performance digital lidar sensors for automotive, robotics, industrial automation, and smart infrastructure announced a new high performance solid-state lidar sensor based on its digital lidar architecture. The new ES2 sensor will be the first true solid-state, high-resolution, long-range digital lidar sensor. With a $600 expected price for automotive production programs with SOP 2024 and a 200+ meter range, Ouster's new sensor offers a low-cost option for Advanced Driver Assistance Systems (ADAS) and industrial automation.
True Solid-State Digital Lidar
The addition of a solid-state sensor is the natural extension of Ouster's digital lidar approach. Leveraging the proven digital lidar architecture from its OS series spinning sensors, Ouster transferred the same core technology to design a true solid-state lidar sensor with no moving parts.
The ES2 sensor uses "electronic scanning" to sequentially fire an array of over ten thousand lasers printed onto a single chip. These lasers are paired with a custom digital detector array capable of counting trillions of individual photons every second. These laser and detector arrays are the same core technology used in Ouster's OS series spinning lidar sensors, as well as numerous consumer devices such as the iPhone and iPad Pro. With tens of thousands of lasers on the chip, each fixed on a different point in the field of view, no moving parts are required to reach the range, field of view, and resolution targets of high-performance autonomy customers.
The similarity of Ouster's product lines is a distinct advantage, as is their reliance on digital components shared by consumer electronic device supply chains. With manufacturing, calibration, and validation already running at scale for its OS series spinning sensors, Ouster's ES2 solid-state sensor will be built on the same high-volume production line already operating at its overseas manufacturing facility.
"Releasing a true solid-state digital lidar sensor is the culmination of a plan Ouster embarked on 5 years ago to make life-improving lidar technology widely available at a $100 price point. The success of our OS line of spinning sensors has proven the many benefits of digital lidar technology and we are now confident in taking the next step with the ES2. The ES2 solid-state sensor is a game changer – a truly solid-state design that leverages standard CMOS manufacturing. This is how you build a solid-state lidar sensor that can disrupt the market." said Angus Pacala, CEO of Ouster.
Industry analysts agree that Ouster's solid-state sensors are poised to disrupt the lidar market. "When you see a technology category turn from analog to digital, the transition can take some time, but the outcome is always the same. Analog products create markets, but digital products dominate them. Digital lidar is a clear path to inexpensive, widespread, and high-performance 3D imaging that is required for all types of autonomous solutions in automotive, robotics, and industrial automation,​" said Pierrick Boulay, part of the Photonic & Sensing team at Yole Développement (Yole).
200+ meter range is fit for highway speeds
Built to fit ADAS and higher-level autonomy performance targets, Ouster's ES2 sensor will debut with a maximum range of over 200 meters on a 10% reflective surface. With this range, Ouster's sensor redefines what is possible from a true solid-state sensor and gives automotive OEMs a better choice for highway-speed ADAS and autonomy solutions.
Aimed at $100 price barrier
Just as Ouster has brought down the cost of spinning lidar by as much as 95%, the company plans to aggressively bring down the cost of solid-state lidar. The ES2 debuts with an expected price of $600 for series production — and Ouster's digital lidar technology provides a clear roadmap that will allow future models to break the $100 price barrier.
Automotive Grade
From the beginning, Ouster designed the ES2 sensor to meet and exceed automotive standards for performance, reliability, and longevity. Its true solid-state design is an advantage: with no moving parts, the sensor is inherently less complex and fragile than other semi-solid state designs that rely on micro-mechanical spinning mirrors or other physical scanning mechanisms.
Ouster's ES sensors are likely to be the safest, most reliable sensors on the market due to their true solid-state, digital design. The sensors will be fully certified for cybersecurity, shock & vibration, thermal cycling, ingress protection, and more according to the most stringent industry standards, including ISO 26262 (ASIL-B), SIL-2, and ASPICE.
Available in 2022
Development of the ES2 sensor is underway at Ouster's San Francisco headquarters, and we plan to deliver samples of the product to key customers and partners in 2022. Volume production will commence in 2023, with a PPAP schedule that fits with SOP 2024 validation timelines for larger automotive and ADAS applications. In addition to automotive and ADAS applications, Ouster also plans to make the ES2 available for key customers in the robotics, industrial automation, and smart infrastructure industries.
Fortellix Buys Metamoto
Foretellix, a company with a mission to enable measurable safety for advanced automatic driving systems, announced that it will acquire Metamoto, developer of a cloud-based solution for testing and validation of automotive software.
Incorporating Metamoto's expertise and technology will assist Foretellix in accelerating its roadmap, providing OEMs and Tier 1s with a best in class, simulator agnostic verification & Validation solution. The Foretellix solution helps to expose bugs and edge cases early in the development cycle; reduce the cost of testing using intelligent automation and reduce time to deployment.
Ziv Binyamini, CEO and co-founder of Foretellix, said: "The automotive industry is experiencing rapid changes following the accelerated adoption of ADAS and autonomous driving systems and the impact of COVID19. We are hearing from our customers that these two factors have made the need for virtual testing and automation of verification & validation more relevant for them. At Metamoto, we found a like-minded team of professionals who share our approach and commitment to safety. Their expertise will help us provide better integration with our simulator partners and expedite the development of our cloud infrastructure. We're looking forward to working together to provide the most comprehensive verification solution for the automotive industry."
Paul Scott, CTO of Metamoto said: "We're excited to join forces with Team Foretellix. We share a similar vision on how complex verification & validation of ADAS and autonomous vehicles should look. Like Fortellix, over the past year, we've seen growing customer interest in making our scalable infrastructure simulator agnostic. We believe that Foretellix's solution is a key ingredient to the safe and broad deployment of new ADAS functions and eventually autonomous vehicles. We are excited to take part in this journey."
Following the acquisition, Foretellix will open a US R&D center to expand its US operation. The combined Metamoto and Foretellix team will comprise approximately 60 employees in the US, Europe and Israel.
Echodyne Intors 2 New Products
Echodyne, the radar platform company, announced today the release of two products that broaden application for Echodyne radars – EchoGuard CR to provide high performance, active beam-steering, 3D radar capability in urban and dense environments or locations with reduced range requirements, and RadarHub to simplify multi-radar deployment and management. The products extend Echodyne's unique ability to bring high performance beam steering radar capabilities to commercial markets.
Waymo Goes Fully Driverless for Wyamo One
Waymo announced it now offering fully driverless rides to Waymo One riders. Members of the public service can now take friends and family along on their rides and share their experience with the world.
They will start with those who are already a part of Waymo One and, over the next several weeks, welcome more people directly into the service through its app
In the near term, 100% of the rides will be fully driverless.They expect our new fully driverless service to be very popular,.
Later this year, after they have finished adding in-vehicle barriers between the front row and the rear passenger cabin for in-vehicle hygiene and safety, they willl also be re-introducing rides with a trained vehicle operator, which will add capacity and allow the company to serve a larger eographical area.
EchoGuard CR
EchoGuard CR radar uses MESA radar technology to meet demand for high-performance radar for close range security within commercial budgets. The solution delivers advanced 3D perimeter surveillance for critical infrastructure with reduced energy output for greater accuracy in cluttered and busy semi-/urban environments.
EchoGuard CR's ultra-low size, weight, and power (SWaP) is ideal for guarding ground and airspace perimeters of critical infrastructure and high-risk facilities in semi-/urban locations, and reliably identifies motionless or in-motion drones that may be spying from distance. A highly intuitive user interface allows configuration of the radar to site and mission requirements and offers options for integration into security platforms or as a stand-alone system. The lightweight solid-state hardware design simplifies mounting for fixed site deployments and offers rapid setup for portable or temporary needs.
RadarHub
RadarHub is a pre-engineered control cabinet solution that simplifies deployment, networking, and operations of multi-radar installations. The solution connects up to 5 radars and conveniently manages all key performance parameters, including power and network, through a single interface.
RadarHub is compatible with the growing EchoGuard family of radars and can be easily integrated with security system infrastructure or used to quickly deploy standalone hemispherical surveillance for temporary missions. Radar Hub provides flexible support for a variety of sensor fusion configurations such as radar + camera + additional sensors, e.g. RF or ADS-B, and has a UL-508A compliant design and construction.
For additional performance details and technical specifications for EchoGuard CR and RadarHub, please visit our website at echodyne.com
Easy Mile Predictions
Autonomous technology already used for public transport is taking over. With its ability to cross over to material handling operations, private industrial sites are the clear catalysts. Easy Miles's prediction is the application of this technology to vehicles dedicated to logistics flows will concretely move plants into Industry 4.0.
Reason 1: Automation in open outdoor environments
Like cities, industrial sites are complex environments. A vehicle that has the ability to obey traffic lights, negotiate other vehicles, recognize pedestrians or enter a roundabout is one that can move goods from one place to another unaided.
Reason 2: Adaptability
The sensors used for automation (lidars), combined with powerful data fusion algorithms make it possible to get away from dedicated infrastructure.
An autonomous vehicle can navigate relying on what is already there. It is no longer necessary to install and maintain magnetic strips on the ground or reflectors on walls or posts as is the case with traditionals AGVs.
This makes it much easier and quicker to adapt operations.
Reason 3: Optimization of costs and productivity
Autonomous vehicle technology improves overall operational efficiency and gives early-adopters a competitive advantage. It also allows human activities to be refocused on higher value-added tasks.
Reason 4: Safety
Whereas manually operated flows are subject to occurrences that can lead to goods losses, infrastructure damage, and sometimes even personal injury, driverless flows run on a complex safety chain with a much lower incident probability.
Reason 5: Flexibility
Not all intra-site logistics operations can be secured on a loop between two loading/unloading points.
This is why most manufacturers have invested heavily in the development of advanced fleet management systems, sometimes dedicated to their autonomous vehicle fleets.
The automation of logistics flows is not new but what autonomous technology offers is. Benefits of operations using AGVs can now be applied to a greater number of logistics processes.
The applications for autonomous technology for industrial logistics are numerous. From autonomous vehicles, tracking systems, warehouse management systems, and control towers, the opportunities are plentiful.
Building on its successful experience in autonomous public transport, EasyMile's TractEasy is the first autonomous tow tractor dedicated to material handling within a private site (for example a factory or a logistics center), able to operate both inside and outside in a complex urban-like environment.
Robotic Research Adds Kits for Platooning
Robotic Research LLC, one of the world's leading autonomous technology providers, announced today it has added Retrotraverse to its AutoDrive-M autonomy kit. This autonomy kit is equipped on the U.S. Army's Palettized Load System logistics trucks. Robotic Research demonstrated the Retrotraverse capabilities with three of the U.S. Army's PLS trucks, each towing trailers.
"This is a major step forward for our company and has broad application both in autonomy and platooning. The capability solves the potentially life-threatening problem of an autonomous platoon of military vehicles being unable to navigate out of a dangerous situation," said Alberto Lacaze, president of Robotic Research. "This automated platooning capability will ultimately extend the reach of soldiers without putting them in harm's way."
The Retrotraverse feature allows a platoon of heavy-duty trucks with trailers to autonomously reverse. Several autonomous vehicle providers in the trucking industry are demonstrating platooning in benign conditions, where the weather is ideal and road surfaces are smooth and marked. Robotic Research has been specifically focusing on addressing the edge cases, such as poor weather, dust and off-road conditions, to ensure a robust autonomous system that is necessary for operating in all conditions and during mission-critical operations for the military. If a platoon drives into a dead end, or similar edge case where it cannot make a U-turn, the platoon of vehicles with trailers needs to be able to reverse out of the situation. Retrotraverse has the capabilities to make this happen.
"Anyone who has backed up a truck with a trailer knows how difficult it is to navigate," said Joe Putney, director of commercial systems at Robotic Research. "The autonomous Retrotraverse feature was able to reverse a truck and trailer faster than even our most skilled drivers. This feature is not just lifesaving, it's time-saving, and it has the ability to reduce one of the greatest pains truck drivers have."
In 2018, Robotic Research was awarded a three-year, $49.7 million contract by the U.S. Army to provide its autonomy kit for large convoy re-supply vehicles. Robotic Research has since delivered nearly 100 unmanned platooning trucks.