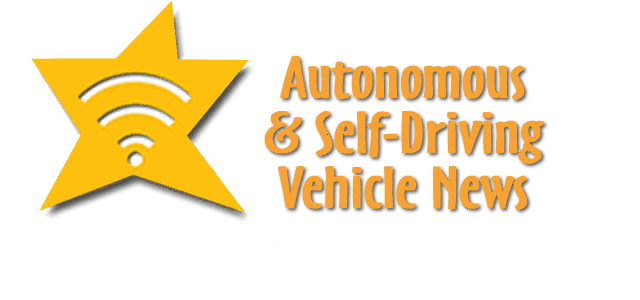 In Autonomous and self-driving vehicle news are TomTom, Daimler, Torc, Foresight and Elektrobit.
TomTom Launches RoadCheck
TomTom, the leading independent location technology specialist, launched TomTom RoadCheck, apioneering product for automated vehicles that allows carmakers to decide where it is safe for drivers to activate their vehicles' automated driving functions.
Safe automated driving is not always possible during periods of adverse weather, in tunnels, and in changing environments, such as during roadworks. RoadCheck enables carmakers to use TomTom's high definition (HD) map data to define the operational design domain (ODD) of their vehicles' automated driving functions. This makes it possible for carmakers to manage where these functions can be used safely.
Willem Strijbosch, Head of Autonomous Driving at TomTom, said: "By enabling carmakers to control where automated driving functions can be activated, TomTom is addressing a critical industry challenge that has been highlighted by our partners and customers. TomTom RoadCheck – an industry first technology – will make safe autonomous driving a reality sooner".
TomTom's vehicle automation portfolio now features: the TomTom HD Map, the TomTom ADAS Map, a hazard service, TomTom AutoStream, TomTom Vehicle Horizon and TomTom RoadCheck.
"With the addition of TomTom RoadCheck, we have become the first to offer carmakers a complete mapping service for safe automated driving", added Willem Strijbosch.
TomTom RoadCheck will be deployed in a production model by a leading global carmaker in 2021, starting in the United States.
One Year of Partnership for Daimler and Torc Robotics
September 2020 marks one year of Daimler Trucks and Torc Robotics partnering as a team after the U.S. based automated driving technology company became part of Daimler Trucks' Autonomous Technology Group. One year together, collaboratively pursuing a common goal of bringing series-produced highly automated trucks (SAE Level 4) to the roads within the decade; including on-road deployment of a Level 4 test fleet, initiation of redesign of truck chassis, adoption of a hub-to-hub model, formalized rigorous testing protocols, formal truck safety driver certification process, and extended software capabilities. Now, the Autonomous Technology Group will extend its testing to New Mexico by building up a new testing center in Albuquerque. Expanding to a new location will support testing and provide data for more use cases of next generation vehicles on public roads starting this fall.
Daimler Trucks and Torc started their collaboration in spring 2019. Initial public road testing on highways began in September in southwest Virginia, where Torc is headquartered. Additionally, closed-track road testing is conducted in Madras, OR, at Daimler Trucks North America's High Desert Proving Grounds. In February 2020, Daimler Trucks and Torc announced plans to expand testing of automated truck technology to additional locations, adding new public routes in the U.S., but the activation was postponed due to COVID-19 pandemic.
During the pandemic downtime, the teams continued testing by focusing on robust simulation testing. Public road testing with safety and health protocols in place resumed in Virginia in June 2020 and will be continued with the next generation of automated driving software. The team in Oregon, will continue focusing on the development of vehicle safety systems, which are critical for delivering the safety standards for self-driving trucks today and in the future. The goal is to refine a truck chassis that is perfectly suited for highly automated driving and includes the redundancy of systems needed to achieve safe, reliable driving.
Collaboration results in unique and powerful team
Martin Daum, Chairman of the Board of Management of Daimler Truck AG and Member of the Board of Management of Daimler AG: "After one year of collaboration with Torc, we have successfully deployed trucks with SAE Level 4 intent technology on public roads and expanded our test fleet with trucks, miles and learnings. Partnering with Torc has created a unique and even more powerful team of innovators at Daimler Trucks. We remain fully committed to this collaboration and to focusing on the shared goal of bringing highly automated trucks to series production."
Roger Nielsen, Daimler Trucks Board Member, President and CEO of Daimler Trucks North America: "We know this will not happen overnight, but with our priority and vision for safer roads and efficiencies for our customers, we are committed to the journey. We listen carefully to our customers and we see potential to deliver commercial value to them and to society."
Partnership has exceeded expectations
Dr. Peter Vaughan Schmidt, Head of Autonomous Technology Group at Daimler Trucks: "The partnership has enabled both our teams to move faster on developing Level 4 trucks, providing Daimler engineers with insights on how the technology will impact truck design, and providing Torc with data and perspective on what technology will work best for the trucking industry. We will implement the results of our collaboration in the next phase of public road testing later this year."
"We have accomplished a lot during the first year," said Michael Fleming, CEO of Torc Robotics. "In addition to testing our technology stack on trucks on the highway in Virginia, we have scaled up our team and grown quickly – recently opening our expanded headquarters in Virginia to accommodate this growth. Daimler's commitment to safety, innovation leadership of truck technology and foundational knowledge of on-road scenarios that truckers encounter has moved our system faster than we could have done alone as a technology firm. By working with the inventor of the truck and number one truck OEM, we are convinced that Level 4 trucks can be commercialized safely with a strong business case."
Daimler Trucks and Torc Robotics: Vehicle and software testing expertise
Daimler Trucks has dozens of years of experience in testing and validating the durability, reliability and safety of commercial vehicles around the world. In 2019, Daimler Trucks North America, the North America market share leader, unveiled the first SAE Level 2 automated truck, the Freightliner Cascadia. With Active Drive Assist (Mercedes-Benz Actros, FUSO Super Great) and Detroit Assurance 5.0 with Active Lane Assist (Freightliner Cascadia), Daimler Trucks has delivered automated driving features into series production.
Similarly, Torc has 15 years of experience in commercializing self-driving technology in heavy-duty, safety-critical applications. Moreover, Torc's "Asimov" autonomous driving system has been tested on public roads including a cross-country journey. As a result of combining their extensive technology and testing experience, Daimler Trucks and Torc have developed a comprehensive validation approach and safety protocols for automated driving; aligned with the federal framework policy for testing and commercial deployment of SAE Level 4 automated trucks.
All automated test drives require the combination of a safety conductor, overseeing the system, and a highly trained safety driver, certified by Daimler Trucks and Torc. All safety drivers hold commercial driver's licenses and are specially trained in vehicle dynamics and automated systems
EB Sails on MS Azure
ADAS, automated, and autonomous driving counts as a Herculean task for developers in the automotive industry: using an unruly mix of software tools—some commercially available, others of their own devising—they must process the enormous amounts of data generated by fleets of test vehicles and make use of that data to thoroughly test and finally validate driving functions. The expandable, cloud-based data management platform EB Assist Test Lab provides engineers with the freedom to focus on their actual jobs, making development teams fit for the even more complex tasks in the future.
With Microsoft Azure as the underlying cloud platform for the EB Assist Test Lab and operated either via browser or mobile app, EB Assist Test Lab delivers information such as which driving scenarios have already been sufficiently covered—and it does so very quickly. In addition, the Azure-based software features a tool for extracting all metadata contained within the data stream, including types of road, weather during the test drive, and location. Customers can easily add new data formats and analysis functions themselves via plug-ins.
"Since they no longer have to develop so many tools on their own, our customers can achieve tool-cost savings in the very high double-digit percentage range." – Simon Tiedemann, Product Manager EB Assist Test Lab
Foresight Releases Automatic Calibration Software
-Foresight Autonomous Holdings Ltd. (Nasdaq and TASE: FRSX), an innovator in automotive vision systems, announced  that it has completed the development of a commercial version of its groundbreaking automatic calibration software. In addition, the Company submitted a patent application to the U.S. Patent and Trademark Office, pertaining to the Company's innovations in the field of automotive sensor calibration.
Continuous sensor calibration is essential for creating accurate stereoscopic 3D perception required for safe and robust automotive stereo vision systems. Miscalibration occurs when external factors change the position of the sensors with respect to each other. A miscalibrated system may lead to inaccurate perception of the driving environment, affect the decision-making mechanism of the vehicle and risk passenger lives. Foresight's revolutionary innovation allows for automatic calibration between vision systems that are composed of multiple sensors, such as thermal infrared and visible-light cameras.
The Company's groundbreaking software solution is designed to ensure that the sensors remain calibrated regardless of their configuration or position on a car. This will allow vehicle manufacturers flexible placement of sensors, whether on a rigid base or as separate units, while ensuring accurate perception and improving the sensors' detection capabilities.
"Completing development of the commercial version of our proprietary automatic calibration software is an important milestone for the Company, and will allow us to offer this software as a standalone product," said Haim Siboni, Foresight's CEO. "Our unique solution is suitable for passenger vehicles, heavy machinery manufactures and Tier One suppliers looking to enhance their stereoscopic vision systems."
Foresight submitted two additional patent applications pertaining to multiple-sensor camera systems. The first allows repetitive and robust calibration and optical testing for vision systems composed of both visible light and thermal (infrared) cameras to ensure sensor accuracy. In addition, it enables sensor fusion for all imaging systems along the visible light long-wave infrared spectrum. The second patent application enables real time assessment of the quality of information coming from each sensor set, allowing smart sensor fusion capabilities and dramatically reducing the required computational resources of the system.
About Foresight
Motional, a global leader in driverless technology, today announces an expansion to nuScenes, the industry-leading dataset that teaches autonomous vehicles how to safely engage with ever-changing road e
nuScenes: a background
nuScenes, created in March 2019, was the first publicly available dataset of its kind, and pioneered an industry-wide culture of safety-focused data-sharing and collaboration.  It launched as a collection of 1,000 urban "street-scenes" in Boston and Singapore. The scenes, composed of millions of photos and data-points collected from the vehicles' full sensor suites, were then meticulously hand-annotated, and used to inform and advance machine learning models to build the safest possible self-driving vehicles.
The nuScenes expansion
The nuScenes dataset becomes even more robust:
nuScenes-lidarseg, is the application of lidar segmentation to the original 1,000

Singapore

and

Boston

driving scenes, making it the largest publicly available dataset of its kind.   Lidar segmentation provides a significantly more detailed picture of a vehicle's surroundings than the original nuScenes' bounding boxes, and adds an astonishing

1.4B

annotated lidar points.  It's a significant step forward for the industry; it allows researchers to study and quantify novel challenges such as lidar point cloud segmentation and foreground extraction.
nuImages is a brand new dataset. It comprises nearly 100,000 annotated images, carefully selected to generate a wide range of unpredictable, challenging driving conditions.  nuImages was created in response to user demand, and will help self-driving vehicles safely navigate unusual scenarios – like jaywalkers, large intersections, and challenging weather conditions.
The nuScenes expansion is a demonstration of Motional's commitment to making driverless vehicles a safe and reliable reality.
A culture of information sharing
Since release, over 8,000 researchers have used nuScenes, with over 250 scientific papers published using the data. Furthermore, nuScenes gave rise to a thriving culture of information-sharing in the autonomous vehicle industry. In the year-and-a-half since launch, more than ten new datasets have been made publicly available across the industry, helping to build safer, more educated autonomous vehicles.
"Safety transcends competition," said Karl Iagnemma, President and CEO, Motional. "The belief that passenger safety must take priority over any competitive advantage is at the heart of nuScenes. We've been delighted to see so many peers follow suit and release their own datasets, all for the betterment of the industry."