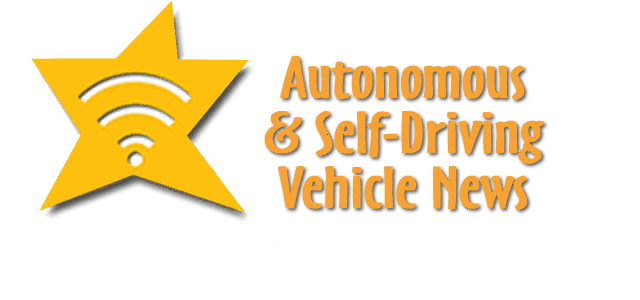 In self-driving and autoonmous vehicle news are MIT, Luminar, FCA, Waymo, Beep, Local Motors, Auburn University, Velodyne, Plus.ai Aurora, Ford, Mobileye and Transport Research Center.
MIT Reports AVs Make Take Time
The MIT Task Force on the Work of the Future has released a new research brief examining the future of autonomous vehicles.
"Automated driving technologies have promised to disrupt urban mobility for a long time. Our research explores the impact of autonomous vehicles on jobs and offers policy recommendations that will ease transitions and integration," says David Mindell, co-chair of the MIT Task Force on the Work of the Future, Professor of Aeronautics and Astronautics, Dibner Professor of the History of Engineering and Manufacturing at MIT, Founder/CEO of Humatics, and co-author of this report.
The brief, "Autonomous Vehicles, Mobility, and Employment Policy: The Roads Ahead," co-authored by John Leonard, Task Force member and MIT Professor of Mechanical and Ocean Engineering and Erik Stayton, an MIT Doctoral Candidate in History, Anthropology, and Science, Technology, and Society. The research brief draws on the authors' research and experience in the engineering, social, and policy dimensions of automation and autonomy in extreme environments of the deep ocean and aerospace, as well as years of engagement with the auto industry, transit, and automated vehicle systems.
The brief considers the current state of automated driving technology and its potential impact on jobs. Despite substantial recent progress by the industry, fully automated driving systems that have no safety driver onboard will take at least a decade to deploy over large areas, even in regions with favorable weather and infrastructure; winter climates and rural areas will experience still longer transitions. Expansion will likely be gradual and will happen region-by-region in specific categories of transportation, resulting in wide variations in availability across the country.
Automated vehicles should be conceived as one element in a mobility mix, and as potential feeders for public transit rather than replacements for it, but unintended consequences such as increased congestion remain risks. The crucial role of public transit for connecting workers to workplaces will endure: the future of work depends in large part on how people get to work.
The automated vehicle transition will not be jobless. The longer rollout time for Level 4 autonomy provides time for sustained investments in workforce training that can help drivers and other mobility workers transition into new careers that support mobility systems and technologies. Transitioning from current-day driving jobs to these jobs represent potential pathways for employment, so long as job-training resources are available.
While many believe that increased automation will bring greater impacts to trucking than to passenger carrying vehicles, the impact on truck-driving jobs is not expected to be widespread in the short term. Truck drivers do more than just drive, and so human presence within even highly automated trucks would remain valuable for other reasons such as loading, unloading, and maintenance. Policy recommendations here include strengthening career pathways for drivers, increasing labor standards and worker protections, advancing public safety, creating good jobs via human-led truck platooning, and promoting safe and electric trucks.
Policymakers can act now to prepare for and minimize disruptions to the millions of jobs in ground transportation and related industries that may come in the future, while also fostering greater economic opportunity and mitigating environmental impacts by building safe and accessible mobility systems. AV operations will benefit from improvements to infrastructure. Investing in local and national infrastructure and forming public-private partnerships will greatly ease integration of automated systems into urban mobility systems.
"Human workers will remain essential to the operation of these systems for the foreseeable future, in roles that are both old and new," says Leonard. "Ensuring a place for human workers in the automated mobility systems of the future is a key challenge for technologists and policy makers as we seek to improve mobility and safety, and thereby opportunity, for all."
Luminar Expands
Luminar announced a significant expansion of its leadership as it drives into its next phase of growth in automotive. Over the next 18 months, the company is scaling its technology into series production, starting with Volvo in 2022, and will begin shipping its Iris sensing and perception platform within the year.
The company's new Chief Financial Officer, Tom Fennimore, previously Global Head of Automotive for Goldman Sachs and most recently at Jefferies Group, LLC. Over the last 25 years, Tom led many of the industry's most significant and successful financial endeavors, including the likes of Tesla and Mobileye's IPOs.
Matthew Simoncini, the former President, CEO, and Director at Lear Corporation joins Luminar's Board of Directors.
Marc Losewitz and Aaron Jefferson, former ZF Group executives in ADAS, join Luminar as Vice President of Automotive Business Development and Vice President of Product, respectively. Marc led the global Active and Passive Safety product lines with direct responsibility for building and maintaining over a $1B P&L. Aaron led the cross-functional global Product Management organization with a focus on ADAS and related products.
Also joining the automotive business team is Jason Rudd, who served for 11 years at Mobileye as Senior Director OEM and Tier1 Sales. Jason will be driving Luminar's growing European business presence and programs. This new leadership establishes a deeper presence for Luminar in Detroit as well as the EU
FCA & Waymo Expand Partnership
FCA and Waymo announced  that they have taken the next significant steps in the expansion of their successful autonomous driving technology partnership.
Waymo will now work exclusively with FCA as its preferred partner for the development and testing of class 1-3 light commercial vehicles for goods movement for commercial delivery customers, including Waymo Via. The two companies will initially target integration of the Waymo Driver into the Ram ProMaster van, a highly configurable platform that will enable access to a broad range of global commercial customers. This partnership will allow FCA and Waymo to leverage their respective strengths and competencies to determine how to effectively use autonomy to address the specific needs of commercial customers given the rapid growth of goods delivery services.
FCA also has selected Waymo as its exclusive, strategic partner for L4 autonomous technology across the FCA fleet and has already started to work with Waymo to imagine future FCA products for the movement of people and goods operated by the Waymo Driver.
"Our now four-year partnership with Waymo continues to break new ground. By incorporating the Waymo Driver, the world's leading self-driving technology, into our Pacifica minivans, we became the only partnership actually deploying fully autonomous technology in the real world, on public roads. With this next step, deepening our relationship with the very best technology partner in this space, we're turning to the needs of our commercial customers by jointly enabling self-driving for light commercial vehicles, starting with the Ram ProMaster," said Mike Manley, Chief Executive Officer, FCA. "Adding Waymo's commitment to partner with us to deploy its L4 fully autonomous technology across our entire product portfolio, our partnership is setting the pace for the safe and sustainable mobility solutions that will help define the automotive world in the years and decades to come."
"FCA was our first OEM partner and we've come a long way together," said John Krafcik, Chief Executive Officer, Waymo. "The Chrysler Pacifica Hybrid minivans were the first vehicles in our Waymo One fleet and, guided by the Waymo Driver, have now safely and reliably driven more fully autonomous miles than any other vehicle on the planet. Today, we're expanding our partnership with FCA with the Waymo Driver as the exclusive L4 autonomy solution for this global automotive company. Together, we'll introduce the Waymo Driver throughout the FCA brand portfolio, opening up new frontiers for ride-hailing, commercial delivery and personal-use vehicles around the world."
FCA became Waymo's first OEM partner in 2016. Since then, the two companies have worked closely to integrate the Waymo Driver into FCA vehicles and have made self-driving history in the proven, capable, L4-ready Chrysler Pacifica Hybrid minivan. This partnership has led to the first commercial autonomous ride-hailing service, including the offering of fully driverless service to riders, as well as driving in dozens of cities across diverse geographies and challenging weather conditions.
Beep Works with Local Motors
Beep, a Florida-based autonomous Mobility-as-a-Service (MaaS) provider and Local Motors by LM Industries, the world's first and only digital vehicle manufacturer, today announced a strategic partnership and new reseller agreement. The collaborative agreement is intended to significantly expand the number of AV shuttles on both public and private roads, enabling Beep and Local Motors to bring autonomous solutions to more people and enhance the rider experience through continued testing and safe deployments.
Under the reseller agreement, Local Motors will provide Beep with Olli 2.0 autonomous, electric, 3D-printed shuttles for future customer deployments. Beep and Local Motors will also team up to advance and expand the operating domain of multi-passenger, autonomous vehicles in concert with their ongoing testing and information sharing program through the National Highway Traffic Safety Administration (NHTSA).
"By partnering with Beep and leveraging our existing relationship with Robotic Research, we can bring Olli to new customers in expanded markets across the U.S. and abroad," said Vikrant Aggarwal, President of Local Motors. "We're living in a world where self-driving technology is needed now more than ever, and this partnership is a huge validator of the increasing demand for autonomous solutions. By deploying more vehicles and introducing Olli to new, complex scenarios on public and private roads, we can provide safe, sustainable, and comfortable experiences for all riders now and in the future."
Local Motors' Olli 2.0 is directed by Robotic Research's AutoDrive autonomous kit, which has proven capabilities for implementation in form factors similar to large configurations such as people mover platforms. The software and hardware technology that enables Olli to drive in complex on-road transportation environments and other low-speed private campuses aligns with Beep's core initiatives in geo-fenced, fixed route environments servicing the first-mile and last-mile of mobility.
"Partnering with Local Motors and Robotic Research and leveraging the new Olli 2.0 platform enables Beep to advance our strategy of providing multiple autonomous shuttle options for our client use cases based on their broad range of operational requirements," said Joe Moye, CEO of Beep. "This further advances our ability to deliver safe, efficient mobility services in North America for public and private communities. Partnering with a U.S. based supplier also opens new market opportunities for Beep given the significant federal funding that supports many transit programs across our Country."
Local Motors is the world's first and only digital manufacturer, and its autonomous, electric, 3D-printed shuttle, Olli, is currently deployed at universities, business parks, and local communities throughout the U.S. and in Asia, Europe, and the Middle East. It acts as a connector in a multimodal transportation network that complements existing mobility ecosystems by providing a first-mile, last-mile solution to current and future transportation inefficiencies. Both Beep and Local Motors hold value in improving the health of local economies, meeting constantly shifting consumer demand, and reducing the automotive industry's carbon footprint through sustainable alternatives, promoting less waste with small-scale production and recyclability.
Auburn U Opens New TestingSite
– For researchers in Auburn University's GPS and Vehicle Dynamics Laboratory, prepping autonomous vehicles outside in Alabama's elements — from the sweltering summer sun to pop-up thunderstorms — has become a near daily occurrence.
Whether researchers are debugging algorithms, installing sensors or running data analyses, much of the work from the GPS and Vehicle Dynamics Laboratory, or GAVLAB, is done outdoors — and subject to Mother Nature's whims.
That is about to change with the planned addition of a sophisticated new autonomous vehicle research facility at Auburn's National Center for Asphalt Technology test track. The facility is expected to provide a garage with multiple bays and lifts for commercial trucks and passenger vehicles, office space for researchers, a conference room and an observation area overlooking NCAT's 1.7-mile oval test track.
The building, estimated to cost approximately $800,000, will be one of the few autonomous research facilities in the nation attached to a test track.
"The fact that we'll have our own test track where we can run autonomous vehicles and autonomous testing attached to this facility I think will be an unbelievably unique asset," said David Bevly, the Bill and Lana McNair Distinguished Professor of mechanical engineering and co-director of the GAVLAB, along with assistant research professor Scott Martin.
Since Bevly joined the Auburn engineering faculty in 2001, the GAVLAB has built a strong reputation in autonomous vehicle navigation and developed a broad sponsored research portfolio, with projects ranging from the Department of Defense and the Federal Highway Administration to many private industry partners.
With various sponsors visiting each month, the facility's planned observation area will give the GAVLAB team a high-quality space to demonstrate its research. Bevly's group has also conducted demonstrations for legislators and the Alabama Department of Transportation.
"I think it will be a great facility for us as a team, but also to showcase our work," Bevly said.
With a growing research thrust in transportation engineering, the autonomous research facility also demonstrates Auburn's commitment to supporting these research initiatives.
"Dave and his GAVLAB team are one of our top research groups on campus, and their work has elevated Auburn to an internationally prominent position in navigation and vehicle dynamics for autonomous vehicles," said Jeff Suhling, the Quina Professor and department chair for mechanical engineering. "Our department is proud to commit resources, along with the Samuel Ginn College of Engineering, to support high-impact researchers. We think this facility will really help set us apart from other universities in autonomous vehicle research."
Velodyne Licensed by Hesai Photonics
-Velodyne Lidar, Inc.  announced a long-term global licensing agreement with Hesai Photonics Technology Co., Ltd. encompassing 360° surround-view lidar sensors. As a result of this agreement, Velodyne and Hesai have agreed to dismiss current legal proceedings in the U.S., Germany and China that exist between the two companies.
Plus.ai Works with TRC
Plus.ai, a leading provider of self-driving truck technology, announced  an agreement with the Transportation Research Center (TRC), North America's largest independent vehicle test facility and proving grounds, to conduct capability tests of Plus.ai's self-driving system using a rigorous multi-vehicle approach. Current published standards only require a single other vehicle test, while this test program utilizes a multi-vehicle test approach to simulate complex, real-world driving conditions and breaks new ground in Level 4 commercial vehicle testing. The program is an important step to prepare Plus.ai to safely roll out the industry's first self-driving trucks.
"Our team has been obsessing over every detail to build a safe and reliable self-driving system for trucks. Safety permeates everything we do, from software architecture, to redundant systems validation, to operator training and vehicle testing. We believe an independent party should validate a self-driving system's road readiness using realistic, complex scenarios, much like humans have to pass driving tests in order to be licensed. We hope this becomes a model for the testing of all automated trucks in the future," said Shawn Kerrigan, COO and co-founder, Plus.ai.
Plus.ai's safety tests are designed and implemented by TRC and draw on TRC's nearly 50 years of experience testing and perfecting new products for the world's leading automotive and technology companies. The testing will evaluate the Plus.ai self-driving system's ability to consistently handle multiple vehicle scenarios that best simulate complex, realistic driving conditions. For example, the Plus.ai driving system will have to predict how the vehicles will react to each other, which allows it to plan a safe way to control the truck in response. This is a more rigorous test of the perception, prediction, and planning systems, involving aspects that would not be tested in a single other vehicle approach. Tests will include highway driving in both free-flowing and stop-and-go traffic, construction zones, disabled vehicles, bicycles, and many other scenarios. These scenarios will be repeated for different weather conditions and a range of visibility and lighting.
"Our team has been working tirelessly to develop world class facilities, techniques, and technical expertise to evaluate automated driving systems. We are excited to welcome Plus.ai to TRC, and to execute a battery of t
ests using our full set of tools, and pushing the limits of commercial vehicle testing," said Brett Roubinek, president and CEO of TRC Inc.
Plus.ai's testing program builds upon the existing standards, protocols and safety ratings created by the U.S. National Highway Traffic Safety Administration (NHTSA), the European New Car Assessment Programme (Euro NCAP), and standards developers such as the Society of Automotive Engineers. The planned testing is the first phase of a more comprehensive and ongoing test program that will build on this experience to ensure Plus.ai's self-driving system is safe and validated for commercialization.
Aurora Expands Testing to Texas
Aurora announced that they've expanded testing and development to Texas. In the next few weeks, you can expect to see a small fleet of Aurora vehicles, fully integrated with Aurora's FirstLight Lidar, in the Dallas-Fort Worth Area. They'll be testing commercial routes that sit at the center of key logistics delivery corridors with our fleet of Pacificas and then class 8 trucks.
"We have always said we'd pick a path to market that allows us to make the biggest impact the fastest. It's right there in our mission: to deliver the benefits of self-driving technology safely, quickly, and broadly. The Aurora Driver is architected to operate various classes of vehicles across a wide range of roadways and operating environments. While the Driver will ultimately move both people and goods, our first commercial product will be in trucking — where the market is largest today, the unit economics are best, and the level of service requirements is most accommodating. Our FirstLight Lidar is critical to pursuing this product sequence and gives us a crucial competitive advantage in high-speed self-driving," announced on its blog.
Ford and Mobileye Partner on ADAS
– Ford Motor Company and Mobileye, an Intel company, are collaborating on cutting-edge driver-assistance systems across Ford's global product lineup.
"Providing people with extra confidence while driving is invaluable, and it's exactly what our available Ford Co-Pilot360™ features are designed to do," said Lisa Drake, chief operating officer, North America; vice president, Global Purchasing, Ford Motor Company. "By customizing Mobileye's excellent software and sensing technology, Ford's great driver-assist features will continue to evolve and provide customers with confidence on the road throughout the life of their vehicles."
As chosen supplier of vision-sensing technology for Ford advanced driver-assistance systems, Mobileye will provide its EyeQ® family of devices, together with vision-processing software to support Level 1 and Level 2 driver-assistance systems in Ford vehicles globally.
Level 1 systems are defined by the Society of Automotive Engineers as automating a single part of the driving experience, such as steering or acceleration/deceleration, while Level 2 systems provide both steering and acceleration/braking support. Both require drivers to supervise performance of the vehicle.
Ford will bring Mobileye's name front and center through the inclusion of its logo in the company's SYNC® driver-assist displays. For the first time, customers will be made aware that Ford is building the power of some Ford Co-Pilot360 Technology features on top of the sensing capabilities provided by Mobileye.
"It is a privilege to extend and expand our long-standing collaboration with a company that is so committed to safety on behalf of its global customer base," said Professor Amnon Shashua, president and CEO, Mobileye. "We look forward to working closely together to bring these functionalities to market in the full Ford product lineup."
As part of the high-volume agreement, new production vehicles will use Mobileye's EyeQ computer chips and software to support features under the Ford Co-Pilot360 Technology. Used to help precisely identify what the windshield camera in a vehicle can see – including lane markings, traffic signs, pedestrians and other vehicles – Mobileye's technology will support features such as Lane-Keeping System, Auto High-Beam headlamps, Pre-Collision Assist with Automatic Emergency Braking and Intelligent Adaptive Cruise Control, as well as Active Drive Assist hands-free driving coming to the all-new Mustang Mach-E and all-new F-150.
Ford will take advantage of Mobileye's technology throughout the life of its next-generation production vehicles, including F-150 and Mustang Mach-E, as well as future products that offer advanced driver-assistance systems features.
While Ford and Mobileye have worked together for years, this marks the first time Ford is committing to the company's technology for the entire lifecycle of its next-generation vehicles. Both parties will work with designated Ford Tier 1 providers to supply the technology for vehicle integration.
Additionally, Ford is evaluating the use of Roadbook in its vehicles. Roadbook uses anonymized, crowd-sourced data from vehicle cameras to build a high-definition map that can be accessed by vehicles and leveraged by driver-assist technology, including hands-free driving features like available Active Drive Assist.
New production Ford vehicles will use Mobileye's EyeQ3 and EyeQ4 for Level 1 and Level 2 advanced driver-assistance systems platforms. The EyeQ family is set apart from the competition by its ability to support complex and computationally intense vision processing while maintaining low power consumption even when located on the windshield of a vehicle. Building on the capabilities of its predecessors, EyeQ4 can process multiple sensors and other inputs required for driver-assist features.