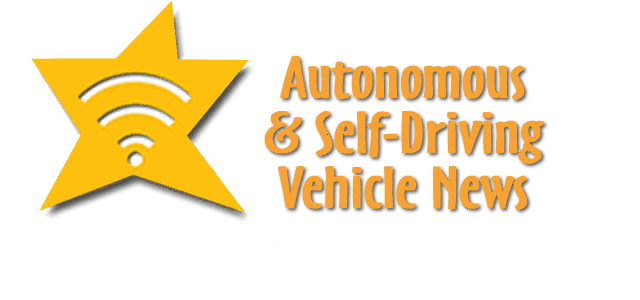 In autonomous and self-driving vehicle news are Mobileye, WILLER, AVs, SafeRide, AUTOSTAR, Seegrid, Tusimple, Foresight and GreenPower.
Mobileye Partners with WILLER For Autonomous Robotaxi
Mobileye, an Intel Company, and WILLER, one of the largest transportation operators in Japan, Taiwan and the Southeast Asian region,  announced a strategic collaboration to launch an autonomous robotaxi service in Japan and markets across Southeast Asia, including Taiwan. Beginning in Japan, the companies will collaborate on the testing and deployment of autonomous transportation solutions based on Mobileye's automated vehicle (AV) technology.
Together, Mobileye and WILLER are seeking to commercialize self-driving taxis and autonomous on-demand shared shuttles in Japan, while leveraging each other's strengths. Mobileye will supply autonomous vehicles integrating its self-driving system and WILLER will offer services adjusted to each region and user tastes, ensure regulatory framework, and provide mobility services and solutions for fleet operation companies.
The two companies aim to begin testing robotaxis on public roads in Japan in 2021, with plans to launch fully self-driving ride-hailing and ride-sharing mobility services in 2023, while exploring opportunities for similar services in Taiwan and other Southeast Asian markets.
WILLER aims to unify user experiences across countries in the region; it released a MaaS app in 2019 and enabled a QR-code-based payment system this year. WILLER has partnered with Kuo-Kuang Motor Transportation, the largest bus operator in Taiwan, and Mai Linh, the largest taxi company in Vietnam, as well as invested in Car Club, a car-sharing service provider in Singapore. WILLER also partners with 150 local transportation providers in Japan. On top of these partnerships, WILLER will provide self-driving ride-hailing and ride-sharing services in the region and provide the best customer-ride experiences together with Mobileye.
BCG Report on AVs & Urban Mobility
The development of autonomous vehicles (AVs) could make the urban environment greener and more livable and help support sustainable transportation systems. But how the technology plays out will depend on the characteristics of each city and its mobility ecosystem, according to a new report, Can Self-Driving Cars Stop the Urban Mobility Meltdown?, by Boston Consulting Group (BCG) and the University of St. Gallen, Switzerland, which is being released today.
Although the COVID-19 pandemic is having a huge negative impact on urban mobility right now, and is likely to favor private forms of transportation such as cars and bikes over shared mobility for the next 12 to 18 months, many cities will embrace shared AVs in the long term because these vehicles can alleviate perennial problems such as congestion, air pollution, and road fatalities.
But while some cities will gain significant advantages by introducing AVs, others will fare better by promoting other mobility options, such as e-bikes and e-scooters. Indeed, in some settings, AVs could exacerbate the problems that municipal planners are hoping to solve. Before taking action, cities must assess whether AVs will be a transportation panacea or a burden.
The report includes the following key findings:
Cities achieve significant tangible benefits by actively shaping the urban mobility environment. For example,

Los Angeles

could cut its carbon dioxide emissions by 2.7 million metric tons a year through policies that promoted shared AVs and curbed the city's private vehicle fleet.

New York

planners could free up the equivalent of about 900 blocks of space currently reserved for parking, if they created the conditions for robo-shuttles to thrive.
New physical and digitally connected infrastructure (including dedicated lanes and sensors that would enable self-driving cars to communicate with the surrounding environment) will be essential for AVs to succeed.
Cities that allow private car use to grow in line with past trends will see their urban environment deteriorate significantly, with traffic volume increasing by an average of 6%, and total parking space by 8%.
For some cities (such as

Hong Kong

), promoting micromobility and walking could deliver greater benefits than introducing AVs.
After an initial wave of euphoria in the mid-2010s, self-driving cars have become the object of considerable scepticism. One reason for the change in public perception is the realization that AVs are unlikely to be available at scale soon. To cut through the noise about AVs and gain an objective view of their advantages and likely effects on different cities, BCG and the University of St. Gallen, Switzerland, conducted a one-year study that combined qualitative and quantitative approaches with current industry insights.
Using a sophisticated tool that can simulate 1.7 billion trips, they modeled how AVs could improve or worsen the urban environment and quality of life in five urban archetypes developed on the basis of data from more than 40 cities worldwide. The team also simulated the citywide impact of specific mobility scenarios, such as the promotion of micromobility and a strong uptake of robo-shuttles. Planners in any city worldwide can use the tool to help visualize future developments in their transportation systems.
In parallel, BCG and researchers from the University of St. Gallen asked more than 30 leading executives from other universities, cities, and transportation-related industries for their views on the key enablers, success factors, and roadblocks facing AVs.
"Cities need to create a vision of where they want to be in the future and start acting now. If they do nothing, and if the growth in private car use increases in line with past trends, the urban environment is set to worsen significantly," said Nikolaus Lang, a BCG managing director and senior partner, and leader of the firm's Global Advantage practice worldwide.
"Our research demonstrates what types of cities will benefit most from AVs, and it examines the benefits and drawbacks of taking different policy actions. This is essential information for city planners. In cities where AVs are the best option, municipal authorities will need to collaborate with operators, manufacturers, and technology companies if they are to succeed," said Andreas Hermann, director of the institute of customer insight at the University of St. Gallen.
SafeRide Tech Partners with AUTOSTAR
SafeRide Technologies, a leading provider of AI-based vehicle health management, data analytics, and cybersecurity solutions for connected and autonomous vehicles, announced a development partnership with AUTOSAR, the global automotive system architecture partnership of leading automotive OEMs, Tier 1 suppliers, and software companies. SafeRide will collaborate with the AUTOSAR partnership in the development of new cybersecurity system functions and functional interfaces and actively participate in the AUTOSAR Working Group Security.
"We're very excited and honored to be joining such a tremendous organization," said Hilik Stein, SafeRide CTO and co-founder. "The fact that AUTOSAR is an open platform that supports interoperable applications and technologies was key to our decision to join the partnership. We look forward to working with the AUTOSAR partnership in the development of new cybersecurity functionality."
In addition to contributing its cybersecurity expertise to the AUTOSAR partnership, SafeRide will also share its expertise in vehicle health management. "We see tremendous benefits in developing vehicle health management standards and expediting the adoption of health-ready and health-centric component development," notes Hilik. "And we're thrilled to work together with the AUTOSAR partnership in providing this functionality to the next generation of vehicles."
SafeRide Shortlisted for TU-Auto Award
SafeRide has been shortlisted for both the 2020 Automotive AI Product of the Year and the 2020 Automotive Cybersecurity Product of the Year by TU-Automotive Awards. SafeRide's technology will be demonstrated at the TU-Automotive Detroit virtual event on August 18-20, 2020.
DeepMap Deeply Honored for AI
DeepMap announced it has been named to the Forbes AI 50, a list of the top private companies using artificial intelligence to transform industries. DeepMap develops scalable, high-integrity mapping solutions for autonomous driving.
Seegrid Hires Remote Workers
-Seegrid, the leader in self-driving industrial vehicles for material handling, t shared its plans to increase its workforce with a robust recruiting initiative, moving to a remote-first hiring model while still retaining its headquarters and operational facilities in Findlay Township of Allegheny County, Pennsylvania. As part of the initiative, the company has a key focus on growing engineering, product development, and user experience teams to meet demand and accelerate new product introductions.
To date, Seegrid is composed of more than 200 employees across customer success, engineering, finance and administration, marketing, product management, support, sales, and training areas. The company seeks to add to many of these groups, finding and hiring diverse individuals who are passionate about delivering safe and superior material handling solutions, including self-driving industrial vehicles which navigate using Seegrid's proprietary vision technology as well as fleet management software.
In response to COVID-19 restrictions, approximately 80% of Seegrid's workforce transitioned to a work-from-home model, with the remaining employees working safely to manufacture and test their mobile robots inside their facilities in support of essential businesses. This change was initiated by the government and Centers for Disease Control and Prevention (CDC) social distancing guidelines, but the company found that employees embraced the transition, pivoting seamlessly while retaining a positive and productive work culture.
Due to the successful transition, the company is continuing with a remote-first working arrangement in their expansion efforts, making work from home not just possible, but a perk, as employees report high levels of job satisfaction while being able to effectively perform their jobs remotely. As a result, the company is offering the option to work in an office or remotely for the vast majority of career opportunities as a benefit that can extend beyond the pandemic.
TuSimple's AFN
TuSimple, a global autonomous trucking technology company, announced the launch of the world's first Autonomous Freight Network (AFN), an ecosystem consisting of autonomous trucks, digital mapped routes, strategically placed terminals, and TuSimple Connect, a proprietary autonomous operations monitoring system. Collectively these components work together to create the safest and most efficient way to bring self-driving trucks to market. Partnering with TuSimple in the launch of the Autonomous Freight Network are UPS, Penske Truck Leasing, U.S. Xpress, who operates one of the largest carrier fleets in the country, and McLane, a Berkshire Hathaway company and one of the largest supply chain services leaders in the United States.
The Autonomous Freight Network will roll-out in three phrases, and lays the groundwork for self-driving autonomous trucks to become commercially available by 2024:
Phase I (2020-21) will offer service between the cities of

Phoenix

,

Tucson

,

El Paso

,

Dallas

,

Houston

, and

San Antonio

.
Phase II (2022-23) will expand AFN service from

Los Angeles

to

Jacksonville

and connect the east coast with the west.
Phase III (2023-24) will expand driverless operations nationwide adding major shipping routes throughout the lower 48 states allowing customers to utilize their own TuSimple equipped autonomous trucks on the AFN by 2024.
The company will replicate the strategy in Europe and Asia after the AFN rolls out nationwide.
U.S. Xpress with a fleet size of 7,000 operating across the country, will provide additional lanes to aid TuSimple's L4 technology learning. With access to more lanes, TuSimple can advance its understanding of and refine its responses on the road, making it safer for professional truck drivers and those they share the highways with.
Foresight Gets Two Orders
Foresight Autonomous Holdings Ltd. an innovator in automotive vision systems, announced today that it has received two orders for product development and customization from Elbit Systems Land Ltd., a subsidiary of Elbit Systems Ltd. (Nasdaq: ESLT), the leading Israeli defense company. Elbit Systems is Foresight's first commercial customer. Foresight will supply a QuadSight prototype system with wide-angle field-of-view detection capabilities designed to meet Elbit's requirements. Revenue from both orders is expected to total tens of thousands of dollars.
Elbit placed the orders for product development and customization following thorough testing and evaluation of a QuadSight prototype system. Foresight's ability to make technological modifications to its system according to customer requirements allows the Company to provide tailor-made solutions that may be suitable for different markets. These orders are part of the commercial agreement that was signed with Elbit Systems, as reported by the Company on June 19th, 2019.
The modified version of the QuadSight prototype including wide-angle field-of-view detection capabilities enhances on-road and off-road driving and enables the system to scan wider areas and detect more objects in the road ahead. These capabilities allow the decision-making system of the autonomous vehicle to make more accurate real-time decisions. This technological modification of the QuadSight prototype may also address the needs of different market segments, such as heavy-equipment vehicles, trucks and passenger cars.
"These orders mark a significant commercial milestone in both our business roadmap and relationship with our partner Elbit Systems. Entering a product development phase that includes customization of our unique vision system for potential end customers marks the next step in our collaboration with Elbit Systems and will allow us to expand our presence in the defense market," said Foresight's CEO Haim Siboni.
GreenPower EV Star Shuttle with Fast Charging
GreenPower Motor Company  a leading manufacturer and distributor of zero emissions electric powered vehicles serving the delivery and cargo, micro-transit, private transportation and school bus markets, announced today the development of the first fully autonomous EV Star shuttle for testing for transit applications. Perrone Robotics (PRI) is currently integrating the autonomous components and, once complete, will deliver the vehicle to the Jacksonville Transportation Authority (JTA).
The Jacksonville Transportation Authority (JTA) is currently developing autonomous vehicle solutions for Jacksonville and has been working with AV technology since 2017. JTA has hired a former Amazon executive to lead their automation team and have created the minimum specifications for autonomous vehicles, the "Golden 20"; GreenPower's EV Star has met 19 of the 20, the most of any bus reviewed by JTA. In addition to developing a public transportation network in downtown Jacksonville, the JTA is working with local colleges, medical campuses and other partners to further validate and gain acceptance for this technology. The fully autonomous EV Star is expected to enter service later this year.
GreenPower continues to leverage its flagship EV Star Platform with four distinct models serving the cargo delivery, paratransit, private shuttle, and micro transit markets. The EV Star is the only bus in its class that comes with a standard J1772 level 2 fast charging and CCS DC fast combo charge system, allowing for optimal flexibility in route planning for any duty cycle.
GreenPower continues to leverage its flagship EV Star Platform with four distinct models serving the cargo delivery, paratransit, private shuttle, and micro transit markets. The EV Star is the only bus in its class that comes with a standard J1772 level 2 fast charging and CCS DC fast combo charge system, allowing for optimal flexibility in