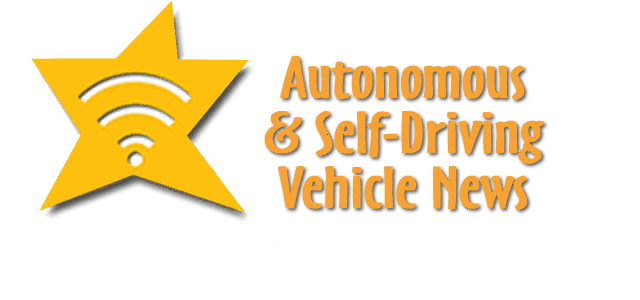 In autonomous and self-driving vehicle news are Ford, Waymo and Veoneer.
Ford Shares Data
Every second a self-driving vehicle is operating, it's gathering information about the world around it. Cameras and LiDAR help it identify vehicles, pedestrians, signs and anything else that might be out in or near the streets. Radar helps the vehicle keep track of how fast things are moving around it.
Without all this data, self-driving cars wouldn't even be able to leave a parking lot. These vehicles need to process a constant stream of information to navigate their surroundings in a safe manner, but even before they can do that, high-quality data is needed to help engineers and researchers create software that can properly teach self-driving vehicles how to analyze their environments.
To further spur innovation in this exciting field, Ford is releasing a comprehensive self-driving vehicle data package to the academic and research community. There's no better way of promoting research and development than ensuring the academic community has the data it needs to create effective self-driving vehicle algorithms.
As part of this package, Ford is releasing data from multiple self-driving research vehicles collected over a span of one year — part of advanced research efforts separate from the work we're doing with Argo AI to develop a production-ready self-driving system. This dataset includes not only LiDAR and camera sensor data, GPS and trajectory information, but also unique elements such as multi-vehicle data and 3D point cloud and ground reflectivity maps. A plug-in is also available that can easily visualize the data, which is offered in the popular ROS format.
Waymo Back On Roads in AZ
Sarting this coming Monday, May 11, Arizonans will begin to see some Waymo vehicles back on the road. The first part of our tiered approach to safely resume our operations begins with its test fleet and responsibly progresses to serving Waymo One riders again.
Waymo is following guidance from the CDC, state, and local authorities. They changed ways workers moved around in facilities to respect social distancing guidelines, including spacing out work areas to abide by the recommended six feet of social distancing, redefining use of common areas, and limiting maximum capacity.
New personal health & safety training: In line with Arizona guidance, the team will wear face masks in Waymo facilities or vehicles (unless a person is driving alone in the vehicle). There will be increased cleaning and disinfection.In partnership with AutoNation, they are conducting multiple daily cleanings of our vehicles. They are screening people before they enter facilities.
Veoneer Launches Full Collision Mitigation Tech in Polestar 2222
The automotive technology company Veoneer, Inc. launches its state-of-the-art suite of collision mitigation technology on the new fully electric Polestar 2.
Veoneer begins production of its advanced sensing technology and software enabling the Polestar 2 to become a leader in the next generation of car safety. The system allows the Polestar 2 to gather information and data about its surroundings and the trajectory of vehicles around it to assist drivers to avoid potentially hazardous situations.
Key components of the technology suite include Veoneer's 4th generation mono vision system, 77GHz front radar, and a state-of-the-art ADAS Electronic Control Unit (ECU). The Polestar 2 is the first vehicle to use the Zenuity sensor fusion software platform enabling industry-leading features like object detection, lane keeping aid, forward collision warning, adaptive cruise control, autonomous emergency braking, and traffic assist.
Veoneer's front 77 GHz radar unit and windshield-mounted mono vision camera keeps the Polestar 2's eyes on the road to take preventative measures whenever something encroaches on its path ahead. Everything from disabled cars to pedestrians can be noticed by the Polestar 2, which then warns the driver (via a brake pulse, audio warning signal, and visual warning signal in the driver display) and then brakes automatically if needed. Automatic pre-braking, steering support, and incrementally tightening seatbelts also come into play, maximizing safety for the occupants.
Veoneer's 4th generation mono vision system is designed with a 100-degree field-of-view and 1.7 megapixel resolution to support ADAS features necessary to achieve 5-star ratings for Euro NCAP.  The system is comprised of fully integrated hardware and algorithms using deep learning technologies that identify objects such as cars, road markings, or road signs.
Veoneer's newest generation of 77GHz radars have improved performance and provide reliable and accurate situational awareness of objects surrounding the vehicle.  Veoneer's radar design has improved waveform and operates at extended ranges needed to achieve 5-star ratings for Euro NCAP.Veoneer's ADAS ECU is the "ADAS brain" of the vehicle which hosts a sophisticated software feature stack along with feature software from other sensors to interpret the situation around the vehicle, and trigger ADAS features such as emergency braking or cross traffic alert.  Veoneer's ADAS ECU is designed to be an open scalable hardware and software architecture that hosts algorithms.
"We are excited to start deliveries of Veoneer's 4th generation mono vision cameras, upgraded 77GHz radars, ADAS ECUs and industry-leading feature software on the all-new Polestar 2, allowing drivers to interact with the Polestar and its surroundings in an advanced new way," says Jan Carlson, Veoneer Chairman, President and CEO. "Veoneer is proud to bring new levels of safety and convenience to car drivers and occupants across the globe and the Polestar 2 is the first vehicle equipped with these advanced systems."