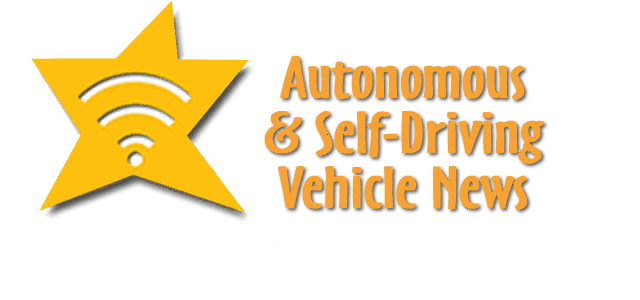 In autonomous and self-driving news are Waymo, Helm.ai, Aptiv, Hyundai, LILLE, Cognitive Pilot and reports.
Less Waymo
Waymo has halted its entire fleet of self-driving cars due to the Caronavirus outbreak including those without human backup drivers.
More Sensitivity at Helm.ai Helm
Helm.ai announced it has received funding to the tune of $13 million. Funding will be used for reserach and other ways to make software understand data as well as humans do.
Aptiv & Hyundai Partner
Aptiv and Hyundai Motor Group announced they have completed the formation of their 50/50 autonomous driving joint venture aimed at advancing the companies' shared vision of making mobility more safe, green, connected, and accessible.
Headquartered in Boston with technology centers across the United States and Asia, the joint venture will leverage Hyundai Motor Group's design, engineering, and manufacturing expertise and Aptiv's autonomous driving solutions to commercialize a SAE Level 4/5 platform for robotaxi providers, fleet operators, and automotive manufacturers.
The name of the joint venture will be announced at a later date.
LILEE Partners with Tainan
LILEE Systems, the leading provider of self-driving technologies and system integrations, announces its partnership with the Tainan City Government to launch the city's first revenue-generating self-driving bus program. LILEE's self-driving bus will begin to serve two business areas of the fifth largest city in Taiwan later this year, a milestone in the city's two-year smart transportation development plan.
The Tainan City Government and LILEE Systems expect to start revenue services in the second half of 2020 on two business routes. The city plans to open up more public roads for autonomous vehicles operations after safety verification and performance evaluation. The Autonomous Rapid Transit (ART) system will continue to mature based on riders' feedback and ongoing technology development.
LILEE conducted a self-driving proof-of-concept in 2018 and a proof-of-service in 2019 and demonstrated high passenger satisfaction and reliable operations. Based on rail-control principles, the bus will run on fixed bus routes, remotely managed by a cloud-based, centralized operations control center (OCC) for an added layer of safety. The success proved that ART enhances safety and passenger experience in public transportation compared to LRT (light rail transit) and BRT (bus rapid transit). Backed by its successful demonstration, the Tainan City Government selected LILEE to lead the city's first self-driving bus project.
"The autonomous bus project opens new opportunities for our city of ample technology resources to cultivate driverless research and development on artificial intelligence, vehicle-to-infrastructure (V2I) communications, high-definition maps, robotics and remote control," said Ming-Te Wang, director of Bureau of Transportation, Tainan City Government. "We look forward to the partnership with LILEE Systems to enhance the current public transportation system with autonomous buses and together expand the sustainable business model from Tainan to the global market."
Cognitive Pilot introduces a new mass market 3D radar sensor
Cognitive Pilot, an autonomous driving technology joint venture of Russia's Sberbank and Cognitive Technologies group, presents its new, compact and affordable Cognitive Mini Radar sensor. The radar is intended for mass use in the autonomous driving industry and already the device is in demand for fighting the coronavirus.
'We're developing our own line of sensors for autonomous vehicles, and now we are happy to present our new unique radar designed for mass production. It's very reasonably priced (several tens of dollars), miniature in size and it's designed for a very wide class of tasks,' says the CEO of Cognitive Pilot Olga Uskova.
This mini radar is a fully-functioning 3D sensor but is extremely small – comparable to a toothpick – and weighs only 40 grams. It operates between 77-81 GHz or 60-64 GHz (two models are available) and the operating distance is up to 100 metres. The primary purpose of the radar is to control the space around the perimeter of the vehicle (covering all the blind spots, providing accurate detection while lane changing, at intersections, while parking, etc.). The radar can also be used in solving other robotic technology issues and it can be installed on multicopters. 'It easily integrates with any on-board equipment: computing unit, controller etc. You just need to turn it on and use it right away,' says Uskova.
Cognitive Mini Radar is capable of giving accurate velocities, direction and coordinates of road scene objects in any weather conditions (rain, fog, snow) and at any time of day or night.
The company has already completed the R&D phase and now Cognitive Pilot is in the pre-industrial stage of production preparation. The first clients to use the new Cognitive Mini Radar include Russian transport organizations, international car manufacturers and suppliers of OEM components.
While having a high-end 4D imaging radar, capable of seeing the detailed shape of objects, in their product line, the development of the new Cognitive Mini Radar gives the company a full-fledged technological platform based on the radar family. Besides autonomous ground vehicles, the new radar can be used in the development of multicopters and drones. The radar can alert people in different hazardous areas or warn about collisions with dangerous objects on the flight route. It can also be used in the area of goods delivery.
Since its development the Cognitive Mini Radar has revealed some unexpected possibilities of its use in other spheres. 'We've been contacted by some manufacturers of integral security systems regarding the use of our radar for restricting people's access to certain areas, warning about approaching hazardous objects, controlling the distance between people and other objects during the coronavirus epidemic,' Olga Uskova says. 'We already have pre-orders for solving these tasks from several clients in the US and Europe. In the coming weeks we plan to send them prototypes of our radar for testing'.
Frost & Sullivan's Biz Models of Autonomous Vehicle Services
With autonomous vehicles (AVs) promising drastically reduced operating expenses and healthy profit margins, there has been a huge inflow of new entrants into the market for autonomous vehicle services. These companies are offering myriad services for AVs, employing innovative new business models that threaten the dominance of OEMs. A recent analysis by Frost & Sullivan indicates that the autonomous vehicle services market is expected to grow from a mere $1.1 billion in 2019 to $202.5 billion in 2030 at a CAGR of 60.1%, facilitated by mutually beneficial business models across the entire mobility value chain.
"For an autonomous technology to be viable, it needs to have a profitable and sustainable business model," said Manish Menon, Mobility Industry Analyst at Frost & Sullivan. "The key challenge is to quickly evolve from the current sales and leasing business models to investing in the assets and capabilities that can support NextGen solutions in the autonomous mobility space and its associated services. This is especially pertinent for OEMs as revenues from vehicle sales and leasing will drastically decrease."
Frost & Sullivan's latest research, Future Business Models of Autonomous Vehicle Services, 2030, analyzes the emerging global market for autonomous vehicle services, assesses the new business models supporting these services, and provides detailed revenue forecasts through 2030.
Of all the AV services clusters, peripheral services will roughly account for 55% of the market in 2030. The mobility services market is expected to grow from $0.01 million in 2019 to $22.41 billion in 2030, showcasing the most drastic cluster for expansion in the next decade. The autonomous logistic services market is also predicted to develop at a CAGR of 41.7% in the same time frame, driven by consumer demand for faster delivery.
"Autonomous vehicles can be used to gather data about passengers that can be leveraged to optimize vehicle routing and demand generation," noted Kamalesh Mohanarangam, Mobility Program Manager at Frost & Sullivan. "Between 2020 and 2030, OEMs will begin consolidating the car data ecosystem, and vehicle usage data will become the new currency for value creation amongst B2B/B2C entities."
OEMs and service providers operating in this sector can also explore the opportunities in:
Realigning business models along the lines of internet and software companies for better implementation of subscription or pay-as-you-go models.
Mining shared data from OEMs and data aggregators to create new service offerings, analyze efficient vehicle routing, and ensure optimal fleet utilization.
Collaborating with governments to integrate planned rapid transport systems with autonomous taxi and shuttle services.
Partnering and investing in AD technology companies to optimize the movement of goods within the supply chain ecosystem.
Integrating real-time data tracking systems to enable value-added, in-vehicle, on-demand services suited to passenger preferences.
Future Business Models of Autonomous Vehicle Services, 2030 is a part of Frost & Sullivan's Automotive and Transportation Growth Partnership Service program, which helps organizations identify a continuous flow of growth opportunities to succeed in an unpredictable future.
Read all autonomous vehicle news.
SUBSCRIBE
You are welcome to subscribe to receive emails with the latest Autonomous Self-Driving Driverless and Auto-Piloted Car News , you can also get weekly news summaries or midnight express daily news summaries.
[newsletters_subscribe lists="8, 20, 21, 10, 3, " list="checkboxes"