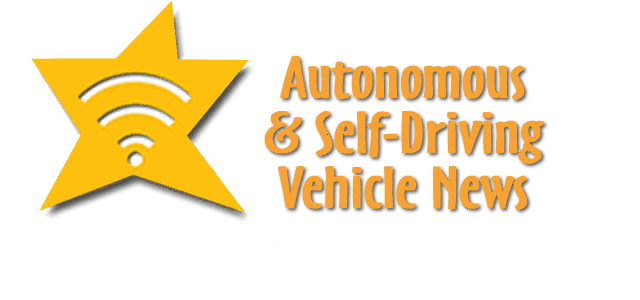 In autonomous and self-driving car news are Navigant Research, Nuro, Sense Photonics, Venti Tech, Spirent and EyeNet.
Navigant Research Names Top Autonomous Drivers
A new Leaderboard Report from Navigant Research examines the strategy and execution of 18 companies developing automated driving systems, with Waymo, Ford Autonomous Vehicles, Cruise, and Baidu ranked as the leading market players.
2019 was a challenging year for the automated driving (AD) sector as the reality of the challenges it faces continued to sink in. Several startups went out of business and several of the larger players in the segment consolidated their efforts. Across the board, as the technical teams continue development on the core technology, companies are putting more focus on developing viable business models for the commercialization of AD.
"These four companies are already well along in terms of the development of the core AD systems technology and have accumulated several years of real-world development and validation," says Sam Abuelsamid, principal research analyst with Navigant Research. "They have also supplemented their technological capabilities with prominent plans to deploy automation for automated mobility services, including inhouse development of such services."
According to the report, the timelines for large-scale deployments of AD technology are slipping further toward the mid-2020s. This delay helps ensure public and regulator sentiment toward the technology is not poisoned by a premature launch. There is likely to be further consolidation in the industry in the next several years, as companies hope to get economies of scale on their investments by combining with partners.
Nuro Gets Drivers' Licenses in CA
Autonomous vehicle startup Nuro received approval from the California Department of Motor Vehicles to  develop two low-speed, driverless delivery vehicles for no-touch, no-contact goods delivery.
New Hires at Sense Photonics
3D Perception and LiDAR company Sense Photonics has hired Shauna McIntyre as chief executive officer. McIntyre is a 25-year automotive industry veteran who most recently led Google's (NYSE: GOOG) automotive services program and Google Maps' automotive programs. She previously was Chief of Staff for Google's consumer electronics division, and has served on the Board of Directors of Lithia Motors (NYSE: LAD) since April 2019.
Sense Photonics sought a dynamic business leader who could lead the company during an accelerated growth stage. With its first two products now publicly available, the company anticipates expanding its commercial offerings and marketplace footprint. McIntyre, who brings expertise in leading complex engineering programs and the commercialization of global product lines, was a standout candidate to further Sense Photonics' revolutionary solid-state Flash LiDAR architecture as the top choice of global automotive and industrial companies.
Sense Photonics co-founder Scott Burroughs, an expert in semiconductor laser component engineering and manufacturing who served as CEO since the company's inception in 2016, will now assume the roles of president and chief innovation officer.
Venti Tech Benchmarked
Venti Technologies, the leader in safe-speed autonomous vehicles for moving people and goods,  announced that its innovative, patented driverless software platform has benchmarked #1 in the world for its Perception System. Venti's deep learning-based technology, borne out of leading-edge research from leading academic laboratories, uses unique algorithms to merge obstacle detection with vector velocity. In combination with Venti's modular architecture that integrates localization and route planning, the Perception System enables autonomous vehicles to detect threats and avoid obstacles with real-time response and re-planning. Importantly, perception is recognized as the foundation of an autonomous vehicle system.
Venti Technologies' Perception System performance was evaluated by KITTI, an autonomous vehicle performance benchmark used around the world. The evaluation benchmarked Venti's novel algorithm which takes an image and its corresponding point cloud as inputs, and outputs all the obstacle locations and their velocity. The key idea behind Venti's technology is to combine the obstacle detection and velocity estimation within the same deep learning network, establishing an end-to-end learning framework. The network learns obstacles' deep features and their corresponding velocity features jointly. The use of 3D information further improves both obstacle detection and velocity estimation accuracy, producing a superior evaluation in the benchmark study.
"This achievement signifies tremendous success for our novel AI-based approach to autonomous mobility," commented Shuyan Zhao PhD, co-Founder and Chief Operating Officer of Venti. "We are thrilled with these results, and look forward to continuing to work with our partners and customers to incorporate our technology into more forms of mobility and thus disrupt the global transportation market."
Xinxin Du, PhD, Founder and Chief Technology Officer of Venti, stated, "Our next-generation automotive vehicles, AV 3.0, represent a unique breakthrough in mature driverless technology. We provide state-of-the-art obstacle perception, avoidance and maneuvering by using rigorous mathematical modeling and theoretically grounded algorithms that ensure adaptivity to changes in the environment. We are very proud of the real-world innovation that our leadership in computer science, artificial intelligence and electrical engineering has been able to deliver.
Spirent Releases SimHIL
Spirent Communications plc (LSE:SPT), the world leader in global navigation satellite systems (GNSS) testing solutions, has announced the release of SimHIL, an integrated hardware-in-the-loop (HIL) testing software API for Spirent GNSS simulators. SimHIL brings high fidelity GNSS signal simulation with low latency to automotive industry HIL testbeds.
Spirent's SimHIL software has been developed to meet the automotive industry's growing need for realistic positioning, navigation and timing testing for sensor fusion. As customers apply increasing pressure on car manufacturers for more advanced driver-assistance system (ADAS) features and advanced infotainment systems, test labs need to be able to combine Wi-Fi, camera, lidar, radar, inertial and GNSS data that power these advanced automotive systems.
SimHIL helps test engineers bring accurate, controlled and coherent data from GNSS and inertial sensors to their sensor fusion algorithms within HIL test environments. Facilitating the ultra-low latency, complete control, enhanced realism, and ease of use and setup of Spirent GSS7000 and GSS9000 GNSS simulators, SimHIL is an ideal solution for OEMs and tier-one suppliers developing ADAS, V2X and sensor fusion engines.
The new SimHIL API enables:
External motion input –real-time direct motion and trajectory data input from simulators.
Sensor fusion – introducing GNSS signals into sensor fusion engines.
V2X testing – validation and performance benchmarking of V2X applications.
Infotainment system testing – real-time scenario feedback to system and driver responses.
Vehicle-in-the-loop (VIL) – final production form product testing.
Accurate testing – reliable results supported by ultra-low latency simulation. Criticality of ADAS features, such as lane assist and automatic braking, mean that 3+ metres of uncertainty introduced by higher latency systems is not sufficient.
Martin Foulger, General Manager of Spirent's Positioning, Navigation and Timing Business said: "With our SimHIL software and GNSS simulators, test engineers can bring realistic, controlled GNSS simulation to their HIL testing environments – a vital requirement in a world where ADAS features are relying more heavily and critically on accurate positioning."
Spirent has worked with leading suppliers to ensure SimHIL is compatible with their HIL platforms and because of its open API, there's broad scope for additional custom third-party integrations.
"When used with our GSS7000, SimHIL latency is less than 40ms from motion command to RF output and supports all GNSS and SBAS signals," said Ricardo Verdeguer Moreno, Product Manager for Connected and Autonomous Vehicles at Spirent. "SimHIL is also compatible with all the options and features available in Spirent's GNSS simulators, including ionospheric and tropospheric modelling, antenna patterns, date and time settings, and obscuration and multipath effects via Sim3D."
Users can easily configure and control both the GNSS scenarios, and signal generation and vehicle motion from within the HIL simulator GUI – saving time and the possibility of error.
Spirent is also offering three service packages alongside SimHIL to help customers mitigate project risk and reduce the time from delivery to useful deployment.
For more information about Spirent's SimHIL integrated testing for Spirent GNSS simulators, visit the SimHIL information page.
EyeNet Nets Advanced Features
-Foresight Autonomous Holdings Ltd.  an innovator in automotive vision, announced tthat its wholly owned subsidiary, Eye-Net Mobile Ltd, has achieved significant technological milestones for its Eye-Net™ Protect cellular-based vehicle-to-everything (V2X) accident prevention solution. The advanced features will significantly improve the application's ability to protect motorcycle and bicycle riders when they are out of direct line of sight, or when they require immediate road or medical assistance, as well as protect car drivers when they require emergency assistance as a result of an accident.
The new advanced features of the Eye-Net Protect application include Bike Ahead Notification and Automatic Emergency Call.
Bike Ahead Notification: Eye-Net Protect is designed to protect the most vulnerable road users in real time by providing alerts about potential front and side collisions. Eye-Net Mobile completed a technological infrastructure development that enables automatic real-time informative notifications about cyclists and motorcyclists that are up ahead, even if they are out of the driver's direct line of sight. By providing "up ahead" notifications, the Eye-Net Protect application helps to keep drivers alert, reduce collisions with road-side riders, and potentially save lives.
Automatic Emergency Call: The Company has achieved a significant technological milestone in the design and development of an automatic emergency call infrastructure. Eye-Net Protect will constantly monitor the behavior of a motorcyclist in real-time and will detect if the motorcyclist was involved in an accident. The rider's smartphone will automatically send the phone's exact location and contact a third party in order to request emergency medical and road assistance.
Read all autonomous vehicle news.
SUBSCRIBE
You are welcome to subscribe to receive emails with the latest Autonomous Self-Driving Driverless and Auto-Piloted Car News , you can also get weekly news summaries or midnight express daily news summaries.
[newsletters_subscribe lists="8, 20, 21, 10, 3, " list="checkboxes"