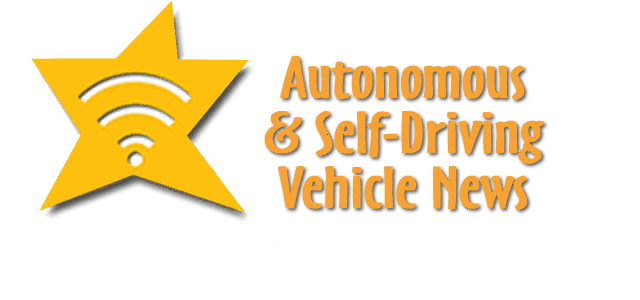 In autonomous and self-driving car news are U-M, StradVision, Luxoft, Perrone Robotics, RTI & SiLC.
Apollo Baidu Spoofed
Research by Yulong Cao and A. Morely Mao from the RobustNet Research Group at the University of Michigan with computer scientist Qi Alfred Chen from UC Irvine and colleagues from the SPQR lab, has shown that the LiDAR-based perception system can be comprised.
The reserachers strategically spoofed the LiDAR sensor signal. The attack is able to fool the vehicle's LiDAR-based perception system into "seeing" a nonexistent obstacle. If this happens, a vehicle could cause a crash by blocking traffic or braking abruptly.
To fool the sensor, an attacker can shine his or her own light signal at the sensor. That's all you need to get the sensor mixed up, report the researchers that broke into Baidu Apollo.
"We showed how an attacker can suddenly halt a moving vehicle by tricking it into thinking an obstacle appeared in its path. In the second, an "AV freezing attack," we used a spoofed obstacle to fool a vehicle that had been stopped at a red light to remain stopped after the light turns green.
By exploiting the vulnerabilities of autonomous driving perception systems, we hope to trigger an alarm for teams building autonomous technologies. Research into new types of security problems in the autonomous driving systems is just beginning, and we hope to uncover more possible problems before they can be exploited out on the road by bad actors."
Wrote the researchers.
Waymo Raises $2.5 Billion
Waymo raised $2.5 Billion as part of its first external investment round, led by Silver Lake, Canada Pension Plan Investment Board, and Mubadala Investment Company. Additional investors in this initial $2.25 billion close include Magna International, Andreessen Horowitz, and AutoNation, as well as Alphabet.
Waymo also introduced its fifth generation Driver with new hardware and software including an advanced sensor suite with LiDARs and radars for the Jaguar I-Pace.
Dear Deer StradVision Animal Detection
StradVision, an industry leader in AI-based camera perception for ADAS systems and Autonomous Vehicles, has announced it is developing Animal Detection capabilities for its deep-learning based SVNet software, which fills a crucial safety role in self-driving vehicles.
In the U.S. each year, there are more than 1.5 million deer-related accidents, which cause around 200 human deaths and 10,000 injuries, plus more than $1 billion in property damage.
StradVision CEO Junhwan Kim said the new software from StradVision, once deployed, will be a major game-changer for the camera perception industry.
StradVision has long focused on Object Detection as a core function of SVNet, and this new technology will add Animal Detection as one of the standard object detection functions.
The function would enable automakers to proactively stop the vehicle, or steer the vehicle around the animal, if the computer detects an imminent danger. Even more impressive, this function can accurately and swiftly detect animals in difficult conditions such as rain, snow, fog, darkness, and urban situations.
This unprecedented level of accuracy sets StradVision apart from its competitors.
Animal Detection will be the latest feature offered through SVNet, joining other high-level perception abilities including: Lane Detection, Traffic Light & Sign Recognition, and Free Space Detection.
With mass production projects ongoing in China and Europe, in partnership with leading global OEMs and Tier 1 suppliers, StradVision will have millions of vehicles on the roadways using its software for Autonomous Vehicles and ADAS systems by 2021 — including SUVs, sedans and buses. StradVision is already deploying ADAS vehicles on Chinese roads.////
Luxoft Buys CMORE
Luxoft, a DXC Technology Company announced an agreement to acquire CMORE Automotive, an independent services provider dedicated to the development and validation of AI-driven mobility systems.
Headquartered in Lindau, Germany, CMORE Automotive acts as a strategic autonomous drive development partner serving major German automakers and their key suppliers in the automotive industry.
Through its network of Advanced Driver Assistance Systems (ADAS) testing facilities in Lindau, Gutmadingen, Böblingen and Eschborn, CMORE Automotive also offers vehicle prototyping and system testing (NCAP, NHTSA) of vehicle active safety features, including those of self-driving cars.////
GreenPower Partners with Perrone Robotics
GreenPower Motor Company Inc, a leading designer, manufacturer and distributor of a diverse line of electric powered buses for the transit, shuttle, tourist and school sectors and Perrone Robotics, Inc. ("PRI"), a pioneer in the development of autonomy and robotics, today announced a collaboration to build fully autonomous electric transit vehicles based on GreenPower's EV Star shuttle platform.
Based on the experience of automating 30 different platforms and driving 34,000 autonomous miles, PRI created the TONY™ (TO Navigate You) general autonomy solution designed to be applied to existing vehicles. Having built autonomous vehicles since 2003, PRI has focused on the transit space to deploy proven, trusted, and commercially available vehicles into more realistic and viable deployments than those possible with slow-speed shuttles.
GreenPower was founded in 2010 with the purpose of bringing the most compelling zero emissions buses to market. In fact, GreenPower is the only manufacturer in North America that produces electric buses for transit, shuttle, tourist, and school operations. GreenPower employs a "Start from Scratch" approach where each vehicle features a clean sheet design that ensures a safe, durable, and most importantly, reliable form of zero-emissions transportation. GreenPower's electric buses are purpose-built, designed from the ground-up and made to last.
RTI Joins AVCC
Real-Time Innovations (RTI), the Industrial Internet of Things (IIoT) connectivity company, today announced it has joined the Autonomous Vehicle Computing Consortium (AVCC). RTI joins leading OEMs, Tier 1 suppliers and semiconductor companies in their collaborative effort to accelerate the delivery of safe and affordable autonomous vehicles at scale. RTI brings extensive expertise in autonomy through its work with over 50 commercial autonomous system developers including Aptiv, Baidu and Xpeng Motors, among others. RTI will collaborate with the AVCC to define the architecture to develop and run highly-autonomous vehicles, and support development phases from research to production.
SiLC Tech Seeded
–SiLC Technologies, Inc., (SiLC), the leading developer of integrated single-chip FMCW LiDAR solutions, announced that it closed $12 million in seed funding led by Dell Technologies Capital. Decent Capital, ITIC Ventures, and several prominent angel investors also participated in the funding round. SiLC will use the funding to scale its R&D and operations to develop its frequency modulated continuous wave (FMCW) silicon photonic 4D+ Vision Chip platform.
Read all autonomous vehicle news.
SUBSCRIBE
You are welcome to subscribe to receive emails with the latest Autonomous Self-Driving Driverless and Auto-Piloted Car News , you can also get weekly news summaries or midnight express daily news summaries.
[newsletters_subscribe lists="8, 20, 21, 10, 3, " list="checkboxes"