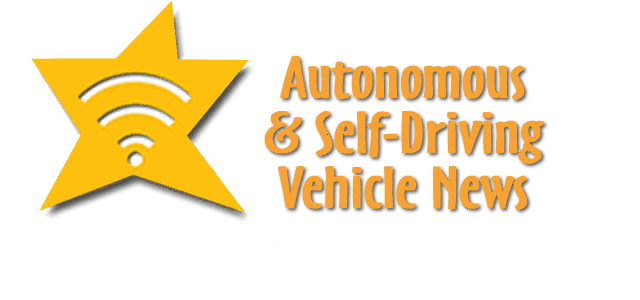 In autonomous and connected car news are Continental's new radar, BlackBerry, Hyundai, Honda, Lyft, Mobileye, Renovo, Denso and Indianapolis Motor Speedway.
Continental's History of Radar
Automated driving is coming – and with it ever more powerful systems that enable cars to monitor and safely navigate their surroundings. The latest, fifth generation of Continental's long-range radar, with a range of up to 300 meters and unprecedented resolution, is one such system. Without it, automated driving would not even be possible – something nobody could have predicted when the first factory-built vehicle equipped with long-range radar came onto the market 20 years ago. Continental played a key role in this joint development with Mercedes: in the Mercedes S-Class (W220 series), Daimler offered its adaptive cruise control system under the name "Distronic" for the first time in 1999. It was the first adaptive cruise control (ACC) system in the world to use long-range radar. Its range at the time was 150 meters, making it the most advanced system of its day.
The advantage of radar: the technology also functions flawlessly in the fog and dark
Long-range radar systems are a standard feature in modern vehicles. They ensure greater ride comfort by enabling adaptive cruise control as well as improved safety because the radar sensor also activates the emergency brake assist in the event of danger. Radar-based emergency brake assist has even been a legal requirement for trucks in Europe since 2015. In the late 1990s, however, it was far from certain that radar technology would establish itself for such applications. This is because infrared sensors were a much less expensive technology for detecting obstacles in front of the vehicle. Mercedes and Continental nevertheless favored the technically more sophisticated radar solution as it works independently of light and visibility conditions and also performs well in the dark and fog.
The first generation of long-range radar was a complex system consisting of two components – the radar head, positioned behind the radiator grille, and a control unit inside the vehicle. Both components were about the size of a shoe box and weighed around 1.3 kilograms. The high-frequency waves in the 77-gigahertz range were created by a Gunn diode. In the second generation of Continental's long-range radar, the Gunn diode was replaced by a more powerful semiconductor material. Thanks to this and other integration measures, the entire radar system now fitted into a housing little bigger than a thick paperback and weighed around 650 grams.
Long Range Radar – Suburb
The 77 GHz technology further improves the resolution of the sensors and enables more accurate detection of smaller objects.
The improvements have continued until today: with each generation, the long-range radar has become more compact, more powerful and less expensive, which is reflected in particular in its greater range and higher resolution. The radar sensors of the latest generation are around the size of a block of butter and weigh just 500 grams. The semiconductor technology, which is the key component, has also been modified several times. "The complementary metal-oxide radio frequency (CMOS FR) technology, which is now being used for the first time in the fifth generation, will allow us in the future to combine all functions on a single chip, reducing installation space and costs," explains Continental expert Hammerschmidt.
Radar data to be analyzed using artificial intelligence in the future
Long Range Radar (5th Generation)
The fifth generation of long-range radar has a range of up to 300 meters and an aperture angle of ±60°, depending on the performance required.
The continual improvement in hardware is just one aspect of radar development, however. The other is the constant optimization of software, involving ever more precise algorithms. Ultimately, it is these programs that filter out objects relevant for safe driving from the radar sensor's increasingly high-resolution data. In the future, artificial intelligence will also be used to identify complex situations, for example to reliably detect the tail of a traffic jam under a bridge. It will learn to recognize objects in traffic scenarios based on large data volumes. For the first time, the new generation of long-range radar will have both a horizontal and a precise vertical resolution. This means the system can, for example, detect whether a lost spare wheel or fallen-off exhaust muffler is lying on the road and respond appropriately – if necessary by operating the advanced driver assistance systems.
Long Range Radar – City Traffic
The long-range radar supports autonomous emergency braking when traffic is crossing at intersections and also reliably identifies (motorized) cyclists.
Long-range radar – a key component in automated driving
When the long-range radar system co-developed by Continental went into production at Mercedes 20 years ago, it was a new convenience function – adaptive cruise control – that was activated by the driver. A short time later the radar sensor technology was also used for the emergency brake assist system. One trend will dominate development in future: increasingly precise vehicle surroundings monitoring, where radar, lidar and camera data are combined to generate a detailed and seamless view of the entire vehicle vicinity. This high-precision model is important to enable driver tasks to be performed by the vehicle in automated driving. By combining sensors, the aim is to achieve an understanding of the vehicle's surroundings which is as good as or better than human perception. Long-range radar will also be used for "glancing back" in the future. If automated vehicles change lanes independently, they must be able to identify precisely whether and how fast other road users are approaching from behind. 20 years after its world premiere, Continental's long-range radar has become a key component in automated driving. It is also a driving force towards new, future-oriented and safer mobility.
BB Selected by Hyundai Autron for ADAS and AVs
BlackBerry Limited announced that Hyundai Autron has selected BlackBerry QNX to power its next-generation advanced driver-assistance systems (ADAS) and autonomous driving software platform. Hyundai Autron, a subsidiary of South Korea's largest automobile manufacturer Hyundai Motor Group, is a leading research and development company specializing in electronic control software and automotive semiconductors.
Hyundai Autron will use the QNX® OS for Safety, a software solution that provides the reliable foundation necessary for building competitive automotive and mission-critical systems in a cost-effective and safe manner. QNX® OS, pre-certified to the highest level of ISO 26262 – ASIL D and high SIL level under IEC 61508, offers an advanced and secure embedded operating system developed for use in safety and mission-critical applications, such as ADAS and autonomous driving. The secured ADAS and autonomous driving software platform is expected to be commercialized by Hyundai Autron's OEM customers.
BlackBerry QNX, a leader in automotive functional safety and security, has the highest level of automotive certification for functional safety and decades of experience in powering mission-critical embedded systems in automotive and other industries. QNX software is now embedded in more than 150 million cars on the road today, trusted by automotive OEMs and tier ones in their advanced driver assistance systems, digital instrument clusters, connectivity modules, handsfree systems, and infotainment systems.
Honda Joins AVSC
The Automated Vehicle Safety Consortium™ (AVSC)  expanded its international reach with the addition of Honda to the consortium. The AVSC, which launched in April 2019, convenes leading OEM and technology member organizations to collaborate on the development of best safety practices around which automated vehicle (AV) technology can be responsibly developed and adopted ahead of broad deployment.
Honda is developing automated vehicle technologies through research, investments and partnerships to promote broader access to safe and reliable transportation solutions.
In addition to Honda, the growing consortium also includes SAE International, Ford, General Motors, Toyota, Uber ATG, Daimler and Lyft. The AVSC's mission is to inform and accelerate the development of industry standards for AVs. Consortium members are working on the development of a series of safety principles for SAE Level 4 and 5 automated drivingg systems focusing on testing before and during operation of AVs on public roads; data collection, protection and sharing; and interactions between AVs and other road users.
Lyft Reports Progress
Lyft reported in a Medium post hon how its autonomous plans are going.. Lyft drove four times more autonomous miles per quarter than six months ago. Lyft has provided over 75,000 rides on our open platform with Aptiv, with a very high customer satisfaction rating.
Lyft is building the next generation autonomous vehicles (AVs) using Chrysler Pacifica Hybrid Minivans.
Lyft is opening a dedicated, structured testing facility in East Palo Alto. his flexible and reconfigurable facility will include intersections, merges, traffic lights, and other road configurations. This will complement ongoing testing at the GoMentum facility.
The number of routes have grown three times.
Lyft became a core member of the Automated Vehicle Safety Consortium.
Vaisala Works with Renovo
Vaisala, a global leader in weather, environmental, and industrial measurement, and Renovo, a global automotive software company, today announced Vaisala will be providing data to the Renovo Platform for connected and autonomous vehicles (CAVs). Initially, Vaisala's road surface state dataset will be made available through Renovo's system.
Once implemented, automated vehicle fleet deployments using the Renovo Platform will be able to seamlessly access Vaisala's enhanced road surface state data and environmental intelligence. This data, coupled with Vaisala's algorithms and analytics systems, will provide critical observational intelligence to help CAVs operate safely in any weather condition.
Through the Vaisala integration, the Renovo Platform will deliver unprecedented access to environmental observation datasets.  CAVs will receive prevailing and predicted road weather conditions from multiple sources, including reference grade stationary sensors, mobile road weather stations (including Vaisala's Mobile Detector MD30), and sources like visual road state via computer vision. Vaisala's algorithms and analytics systems then combine all observation data, couple it with weather forecast and road information, and communicate a near real-time view and reliable dataset of upcoming road state to CAVs.
Renovo's platform is already powering highly automated vehicle fleets on public and private roads including Voyage.auto. Vaisala joins the Renovo platform along with a growing list of leading companies in the automated mobility sector including Samsung, Verizon, Seagate, Velodyne LiDAR, NVIDIA, Intel, Parsons, INRIX, Argus Cyber Security, Carmera, Affectiva, Seoul Robotics,  Phantom Auto, EdgeConneX. Understand.ai, Metamoto, and Bestmile.
DENSO Funds Metawave
DENSO, the world's second largest mobility supplier,  announced it led the Series A funding round for Metawave Corporation, a leading startup revolutionizing the future of radar sensing for automated driving and wireless solutions for 5G deployments. In backing the company, DENSO will harness Metawave's technologies to accelerate development of a smart radar system for autonomous cars. Other Series A participants included new Metawave investors, Mirae Asset Capital and NTT DOCOMO Ventures, and existing Metawave investor, BOLD Capital Partners. DENSO first invested in Metawave in 2018.
Mobileye Works with NIO
During an investor summit at Mobileye headquarters in Jerusalem, Mobileye President and CEO Professor Amnon Shashua projected significant and sustained revenue growth for the next decade. The forecast was offered within a broader strategy update that included new data points across Mobileye's lines of business, an expanded total available market (TAM) and new customer announcements. At the event, Intel CFO George Davis described Mobileye as one of the company's strategic, data-centric growth opportunities, which is outperforming Intel's initial expectations.
During the event, Shashua announced a Level 4 design win with Chinese electric automaker NIO. NIO will integrate Mobileye's industry-leading self-driving system to build highly automated and autonomous vehicles (AV) for consumer markets in China and other major territories. NIO will also work with Mobileye to develop a robotaxi variant of its next-generation vehicle that will be exclusively sold to Mobileye for global deployment of robotaxi-based ride-sharing services.
At the event today, Shashua laid out Mobileye's strategic business pillars and provided deep-dives into Mobileye's industry leading assets in computer vision, mapping and safety. Other disclosures included:
By the end of 2019, Mobileye will have shipped more than 50 million EyeQ® chips since 2008.
Today, Mobileye powers ADAS systems in 300 car models with 27 OEM partners.
Eight out of 11 L2+ systems in production are based on Mobileye technology.
Three major market design wins: 4 million new units with a major European OEM; a deal with the largest OEM in India – the second-fastest growing market for automobiles globally1 (after China); and two new wins with leading Chinese OEMs.
Mobileye is now running automatic map creation of the world based on data arriving from BMW, Volkswagen, Nissan and three other major OEMs, ensuring fresh maps. Based on harvesting volumes, Mobileye leaders predict the European Union will be fully mapped by 2020's first quarter, and the majority of the U.S. before year-end 2020.
Mobileye's recent ADAS wins in Europe, India and China expand its mapping reach to the "big five": China, EMEA, India, Korea and the U.S.
More than 20 additional customers joined Mobileye's Ordnance Survey partnership trial and onboarding process for smart city mapping, an opportunity poised for growth.
Indy Enters Driverless Race
The birthplace of motorsports innovation soon will be home to a historic, trailblazing and driverless competition.
Indianapolis Motor Speedway (IMS) and Energy Systems Network (ESN) today announced a two-year $1 million prize competition that will culminate in a head-to-head, high-speed autonomous vehicle race Oct. 23, 2021 around the Speedway's famed 2.5-mile oval, which also plays host annually to the Indianapolis 500 presented by Gainbridge, the largest single-day sporting event in the world. The announcement was made at the SEMA Show in Las Vegas, the automotive industry's premier venue for performance products.
The Challenge consists of five rounds. Teams submit a short white paper during the first round, and in the second round, teams must demonstrate vehicular automation by sharing a short video of an existing vehicle or by participating in Purdue University's self-driving go-kart competition at IMS. The Indy Autonomous Challenge's simulation sponsor ANSYS will supply its industry-leading VRXPERIENCE Driving Simulator powered by SCANeR™ and its SCADE software development suite to teams for their use in developing autonomous vehicle software. ESN and ANSYS will co-host "hackathons" to familiarize teams with the simulator's full potential and ANSYS will award $150,000 in prizes to top finishers of a simulated race during the third round. The fourth round enables teams to test their actual vehicles at IMS in advance of the head-to-head race around the oval, which will award $1 million, $250,000, and $50,000 to the first, second, and third finishers, respectively.
Read all autonomous vehicle news.
SUBSCRIBE
You are welcome to subscribe to receive emails with the latest Autonomous Self-Driving Driverless and Auto-Piloted Car News , you can also get weekly news summaries or midnight express daily news summaries.
[newsletters_subscribe lists="8, 20, 21, 10, 3, " list="checkboxes"