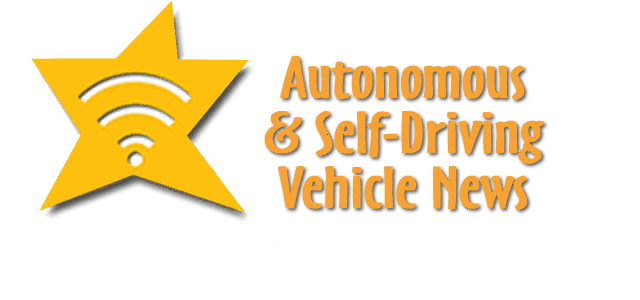 In autonomous and self-driving vehicle news are Perrone, Velodyne, Mitsubishi, SmartSens, WMU, StreetDrones and Fortellix.
Hyundai, in collaboration with Pony.ai and Via,  unveiled BotRide, a shared, on-demand, autonomous vehicle service operating on public roads. Starting on November 4, a fleet of self-driving Hyundai KONA Electric SUVs will provide a free ride-sharing service to the local community of Irvine, California.
Hyundai partnered with Pony.ai to build the self-driving system and with Via to create the BotRide on-demand ridesharing technology and application. Using the BotRide app (iOS and Android), riders can hail an autonomous Hyundai KONA Electric SUV directly from their smartphone. Via's advanced algorithms enable multiple riders to share the same vehicle, outfitted with Pony.ai autonomous vehicle technology. The app directs passengers to nearby stops for pick up and drop off, allowing for quick and efficient shared trips without lengthy detours, or inconvenient fixed routes and schedules.
In addition to self-driving capabilities, BotRide is validating its user experience in preparation for a fully driverless future.
BotRide launches with multiple popular destinations where a passenger may hail a ride using the BotRide app. The service area covers several residential, commercial, and institutional points of interest. BotRide's technology prioritizes passenger-to-system interactions such as automated onboard passenger verification, giving riders the chance to familiarize themselves with technologies expected to become commonplace in an autonomous mobility future.
Perrone's Successful Trail of AVNU TONY
Perrone Robotics, Inc. (PRI), in collaboration with Albemarle County successfully concluded a three-month trial period of free public demonstration rides on the AVNU ("Autonomous Vehicle, Neighborhood Use") shuttle. The AVNU shuttle is classified as a Neighborhood Electric Vehicle (NEV) and has industry-leading perception and guidance capabilities provided by PRI. AVNU drove fully autonomously (with safety monitor) on public roads within Crozet, navigating vehicle, bike, and pedestrian traffic through intersections and roundabouts. AVNU is based on a Polaris GEM e6 vehicle retrofitted with PRI's TONY (TO Navigate You) autonomous transit kit that is available to be applied to a wide range of transit vehicles.
Velodyne Partners with Hyundai
Velodyne Lidar, Inc. announced an agreement with Hyundai Mobis to launch a new lidar-based advanced driver assistance system (ADAS) that integrates Velodyne lidar technology and Hyundai Mobis cognitive software. The Velodyne Velarray™-based system is designed specifically for ADAS in consumer vehicles.
The Velodyne Velarray equips vehicles with scalable ADAS functionality — Society of Automotive Engineers (SAE) levels 2 through level 4 — in discrete, cost-effective packaging. It uses an array of lasers to precisely measure distances in its surrounding environment at the speed of light for roadway safety. This includes pedestrian and bicycle detection and avoidance, lane keeping, automatic emergency braking, adaptive cruise control and blind spot detection, as well as advanced autonomous navigation functionality. The company believes that these systems can advance safer mobility on a global sca
The AVNU shuttle took riders around the Old Trail residential development in Crozet, Virginia and from Old Trail to Downtown Crozet as well as from Downtown Crozet into a different neighborhood and adjoining park. These shuttles traveled public roads with pedestrian, cyclist, and car/truck/bus traffic at varying times of the day. AVNU was first tested by Perrone Robotics in simulation, then on the Company's test track, and finally on public roads.
Mitsubishi  Shows xAUTO in Tokyo
Mitsubishi Electric Corporation announced  that it would exhibit the latest version of the xAUTO, a vehicle capable of autonomous driving on surface roads without high-definition maps and autonomous parking both indoors and outdoors, during the 46th Tokyo Motor Show 2019 at the Tokyo Big Sight exhibition complex from October 24 to November 4. The xAUTO is a demonstration car that incorporates Mitsubishi Electric's cutting-edge technologies for autonomous driving.
Mitsubishi Electric's autonomous driving system is realized with sensor-fusion technologies implemented with peripheral sensors, millimeter-wave radar and cameras, etc. as well as infrastructure-assisted technologies incorporating Centimeter Level Augmentation Service (CLAS) signals from the Quasi Zenith Satellite System and high-definition three-dimensional maps. The system, which is now capable of driving on surface roads without high-definition maps and autonomous parking both indoors and outdoors, has been tested on actual surface roads near Tokyo's waterfront and in the city of Tsukuba, located north of Tokyo. Going forward, Mitsubishi Electric expects to realize fully autonomous driving in designated areas (Autonomous Driving Level 4) by implementing proprietary traffic-control technologies, which are currently deployed for both railways and aircrafts, and artificial-intelligence (AI) technology, namely Maisart®.*

SmartSens' LED Flickers Suppression
SmartSens, the leading supplier of high-performance CMOS imaging systems, recently announced the release of its proprietary LED Flicker Suppression (LFS) technology. With this technology innovatively implemented, SmartSens' CMOS image sensors can effectively mitigate the dangers that often accompany LED flicker, making AI-enabled Advanced Driver-Assistance Systems (or ADAS) and Autonomous Vehicles much safer than before.
LED has gradually replaced traditional lighting options in various automotive applications – such as traffic lights, car headlamps and turn signals – by virtue of its high performance, exceptional stability, long life span and other advantages. However, since LED drivers often utilize Pulse Width Modulation (PWM) signals, LED lights actually "flicker" at frequencies imperceptible to the unaided eye. For CMOS image sensors that have even faster shutter speeds, mismatch between exposure time and LED pulse could lead to sensors picking up inaccurate visual signals. For automotive applications that prioritize safety, this is simply unacceptable.
With autonomous vehicles globally attaining L4 and L5 capabilities, cars increasingly rely on CMOS image sensors making accurate readings to correctly assess road conditions, a necessary prerequisite for AI systems to compute optimal next steps. This means that automotive CMOS image sensors must adapt to modern traffic signal systems by being able to distinguish between the on and off states of LEDs.
AutoNation Donates for Waymo Riders to Children's Hospital
AutoNation, Inc.  America's largest automotive retailer, will present a check for $10,000 to the Phoenix Children's Hospital, as part of its DRV PNK Initiative. AutoNation is contributing $10 for every Waymo rider who has participated in the early rider program.
WMU Rides in Autonomous Shuttle
Western Michigan University (WMU) hosted Michigan Lt. Governor Garlin Gilchrist, along with many other government officials earlier this week to view and ride in an automated shuttle funded under the $8 Million Michigan Mobility Challenge.
For the shuttle portion of the program, Pratt & Miller Mobility partnered with academia and industry to use technology and innovation to solve mobility gaps, which is the overarching goal of the $8 Million Michigan Mobility Challenge.
StreetDrone's Soft & Hardware Available
StreetDrone's software and hardware solutions are now available in Israel through an exclusive partnership with Plasan. Plasan's local distribution and support will provide deployments of StreetDrone's autonomous vehicles and testing eco-system to Israel's mobility hubs, cities, universities and autonomous vehicle testing facilities.
StreetDrone offers a unique range of autonomous-ready vehicles and open source software systems providing a fast track to autonomy for a variety of customers such as start-ups, innovation labs and academic/research institutions. During the past few years, customers have successfully integrated their own self-driving systems on StreetDrone's Twizy, ZOE and Nissan e-NV200 vehicles, allowing immediate and extensive deployment of self-driving technologies.
StreetDrone's have the world's safest autonomous focused, open-access drive-by-wire system having built their "driving robot" into the Twizy, ZOE and e-NV 200 vehicles. Unlike most autonomous vehicles which are enabled by hacking into driving systems not intended to enable self-driving, StreetDrone's solutions provide a definitive means to test, analyse and deploy self-driving technology on public roads.
Fortellix Update of M-SDL
Foretellix, an Israeli based start-up with a mission to enable measurable safety of autonomous vehicles (AVs),  announced that 200 engineers from 130 companies and universities have now downloaded its recently opened Measurable Scenario Description Language (M-SDL). M-SDL is the first open language that addresses multiple shortcomings of today's formats, languages, methods and metrics used to verify and validate ADAS and autonomous vehicles (AV), and address the industry mandate for 'measurable safety.'
By opening and contributing M-SDL, tool vendors, suppliers and developers will be able to 1) use a common, human readable, high level language to simplify the capture, reuse and sharing of scenarios, 2) easily specify any mix of scenarios and operating conditions to identify previously unknown hazardous edge cases, and 3) monitor and measure the coverage of the autonomous functionality critical to prove AV safety, independent of tests and testing platforms.
Version 0.9 of the M-SDL specification was recently made available for registration, download and feedback from engineers evaluating and using the language. In the first month of industry availability, the number of downloads has reached 200. More specifically, 200 engineers downloaded the specification from 130 companies, regulatory bodies, universities, and research institutes. This includes 20 OEMs, Tier 1s and large dedicated AV developers.
"We are extremely pleased with the huge interest in M-SDL by a wide range of stakeholders in the ADAS and autonomous vehicle ecosystem," said Ziv Binyamin, CEO of Foretellix. "We will continue to improve M-SDL by working closely with customers, standards bodies such as ASAM and regulatory agencies."
Availability
Version 0.9 of the M-SDL specification, an overview of M-SDL, and M-SDL Partner Program application is now available on foretellix.com/open-language.
Read all autonomous vehicle news.
SUBSCRIBE
You are welcome to subscribe to receive emails with the latest Autonomous Self-Driving Driverless and Auto-Piloted Car News , you can also get weekly news summaries or midnight express daily news summaries.
[newsletters_subscribe lists="8, 20, 21, 10, 3, " list="checkboxes"