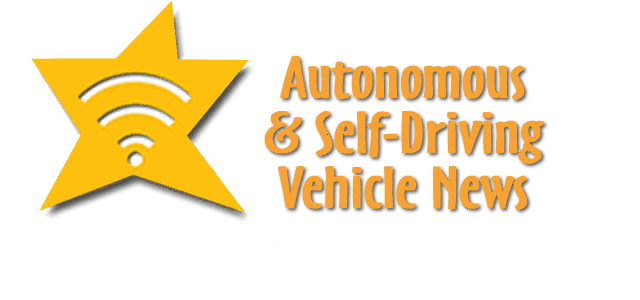 In autonomous and self-driving news this week were Telsa, Ford, Aptiv, Hyundai, Renesas, LG, StradVision, RoboSense and Scania.
Tesla V10 Summons Crashes?
Tesla updated its software to V.10 which has advanced summon in it. Almost immediately social media showed Teslas in parking lots, in near misses or colliding with other vehicles in one case a Tesla ran into the side of the owner's garage. To work the driver has to be in the line of sight of the vehicle and owners "must remain responsible for the car and monitor it and its surroundings at all times."
Be forewarned @Tesla @elonmusk Enhanced summon isn't safe or production ready. Tried in my empty drive way. Car went forward and ran into the side of garage. Love the car but saddened. #Tesla #TeslaModel3 pic.twitter.com/tRZ88DmXAW

— AB (@abgoswami) September 28, 2019
Along with Smart Summon, the update brings, Spotify, Netflix, Caroke, 360-view, YouTube and Hulu.
Ford Starts Testing Self-Driving in Austin
Ford announced that Austin will become its third launch market for self-driving vehicles, along with Miami-Dade County and Washington, D.C.
Ford and Austin officials believe self-driving vehicles can be part of a comprehensive mobility solution by providing wider access to transportation and more efficient goods delivery.
As Austin works towards expanding transportation options for residents, the ultimate goal is to build self-driving services in a way that complements a rich ecosystem of options.
Aptiv & Hyundai
Aptiv and Hyundai Motor Group announced today that they will be forming an autonomous driving joint venture. This partnership brings together one of the industry's most innovative vehicle technology providers and one of the world's largest vehicle manufacturers.
The joint venture will advance the design, development and commercialization of SAE Level 4 and 5 autonomous technologies, furthering the partners' leadership position in the global autonomous driving ecosystem. The joint venture will begin testing fully driverless systems in 2020 and have a production-ready autonomous driving platform available for robotaxi providers, fleet operators, and automotive manufacturers in 2022.
As part of the agreement, Hyundai Motor Group and Aptiv will each have a 50 percent ownership stake in the joint venture, valued at a total of USD 4 billion. Aptiv will contribute its autonomous driving technology, intellectual property, and approximately 700 employees focused on the development of scalable autonomous driving solutions. Hyundai Motor Group affiliates — Hyundai Motor, Kia Motors and Hyundai Mobis — will collectively contribute USD 1.6 billion in cash at closing and USD 0.4 billion in vehicle engineering services, R&D resources, and access to intellectual property
Hyundai Mobis New Braking for Level 4
Hyundai Mobis developed a new safety brake system optimized for fully autonomous driving that is level 4 or higher.
Hyundai Mobis announced that the company succeeded in developing the 'redundancy brake system' in which the emergency brake system is activated by itself even if the brakes do not work normally due to failure of electrical devices or external shock.
Redundancy, which means 'dualization or extra,' is a technology directly connected to the safety of passengers. As autonomous driving evolves to a higher level, the intervention of the driver decreases, and it becomes essential to secure the precision safety technology in preparation for an emergency situation. Accordingly, active efforts to develop redundancy technologies in key automotive parts including the brake system are being made.
The redundancy brake system consists of two electronic brake systems, the ECU, which is the brain for controlling them, and the software control platform.
At normal times, the two controllers are connected to each other and exchange data, but if the main brake system is not working normally, the controller detects it, and orders the auxiliary brake system to start working.
Renesas & StradVision
Renesas Electronics Corporation a premier supplier of advanced semiconductor solutions, and StradVision, Inc., a vision processing technology solutions provider for autonomous vehicles with expertise in deep learning, today announced the joint development of a deep learning-based object recognition solution for smart cameras used in next-generation advanced driver assistance system (ADAS) applications and cameras for ADAS Level 2 and above.
To avoid hazards in urban areas, next-generation ADAS implementations require high-precision object recognition capable of detecting so-called vulnerable road users (VRUs) such as pedestrians and cyclists. At the same time, for mass-market mid-tier to entry-level vehicles, these systems must consume very low power. The new solution from Renesas and StradVision achieves both and is designed to accelerate the widespread adoption of ADAS.
StradVision's deep learning–based object recognition software delivers high performance in recognizing vehicles, pedestrians, and lane marking. This high-precision recognition software has been optimized for Renesas R-Car automotive system-on-chip (SoC) products R-Car V3H and R-Car V3M, which have an established track record in mass-produced vehicles. These R-Car devices incorporate a dedicated engine for deep learning processing called CNN-IP (Convolution Neural Network Intellectual Property), enabling them to run StradVision's SVNet automotive deep learning network at high speed with minimal power consumption. The object recognition solution resulting from this collaboration realizes deep learning–based object recognition while maintaining low power consumption, making its use suitable in mass-produced vehicles, encouraging ADAS adoption.
LG & Unity Tech Advanced Simulation Software
Engineers at the LG Electronics America R&D Center in Silicon Valley are working with machine learning experts at Unity Technologies to develop advanced simulation software that will enable autonomous vehicle developers to accelerate system development for safer self-driving cars.
The collaboration of LGSVL Simulator on Unity Simulation leverages LG's AI leadership and expertise as a leading technology partner to the global automotive industry, combined with complementary skills of Unity Technologies, creator of the world's leading real-time 3D development platform.
Unity Simulation enables the running of multiple instances of a Unity product at scale, lowering the barrier to train, test or validate new products and services in a high-fidelity 3D environment. Computer-vision-oriented applications for the automotive industry are particularly compelling, according to Danny Lange, Unity Technologies vice president of AI and Machine Learning.
RoboSense Pratnering with FAW for Lidar priced at Hundreds of Bucks
RoboSense,  LiDAR Sensor provider, announced a partnership with FAW ("First Automobile Works"), the world's leading automotive OEM (Original Equipment Manufacturer), and showcased the milestone achievement of last year's cooperation: the first batch of world's first solid-state Smart LiDAR Sensor RS-LiDAR-M1 on September 25. The deal is to include RS-LiDAR-M1 as core component into FAW's proprietary next-generation autonomous driving system development, therefore accelerating the serial production of the world's first automotive-grade solid-state MEMS-based Smart LiDAR Sensor, in order to promote Level 3 vehicle autonomy and above.
The final commercialized version of RS-LiDAR-M1 is the world's first and only all-in-one unit MEMS-based Smart LiDAR Sensor for self-driving passenger vehicles with its own embedded AI algorithm technologies and SoC (System of Chip). It transforms traditional LiDAR systems (also known as solely data collectors), to full data analysis and comprehension systems. The RS-LiDAR-M1 not only collects and interprets high definition 3D point cloud data, but its built-in AI algorithm and SoC also process road data in real-time, while at the same time synchronizing outputs of high-precision localization, obstacle detection, tracking and classification, road curbs and driving areas detection.
Serial produced RoboSense Smart LiDAR Sensor costs only hundreds of dollars each, based on its deployment of revolutionary MEMS micro-mirror scanning structure and simplified manufacturing and streamlines production, while maintaining high product quality and reliability to meet exacting OEM requirements.
Vecan Robotics Partners with UCA & Mitsubishi
Vecna Robotics, a leader in autonomous material handling solutions, is teaming with UniCarriers Americas (UCA), a leading manufacturer of material handling equipment and part of the family of one of the world's largest manufacturing companies, Mitsubishi Heavy Industries. Vecna Robotics and UCA are collaborating on a line of autonomous material handling vehicles for warehouses, distribution centers, and manufacturing environments.
Vecna Robotics is integrating its state-of-the-art autonomous navigation technology, learning algorithms, and workflow orchestration software into UCA vehicles turning them into Autonomous Mobile Robots (AMR), capable of moving bulk material through dynamic warehouse environments.  The new line will also feature autonomous tuggers and lift trucks capable of vertical and horizontal movements with material up to 10,000 pounds.
Scania Concept Truck
In what is another milestone in the development of heavy self-driving vehicles, a group of Scania experts in different fields have teamed up and developed a concept truck, which, even without the cab, has the company's modular system at the heart of the design.
As different industries look to streamline transport assignments and make them more sustainable, self-driving vehicles are increasingly being considered. Mines and large closed construction sites are examples of environments that are favourable for self-driving pilots since they are well-controlled locations.
For autonomous vehicles, software is in many ways more important than hardware. Scania AXL is steered and monitored by an intelligent control environment. In mines, for example, the autonomous operations are facilitated by a logistics system that tells the vehicle how it should perform.
The combustion engine that powers the concept vehicle is an example of how traditional and new technology is mixed. It is advantageously powered by renewable biofuel.
The robust and powerful features and design behind Scania AXL match the tougher environments in mines and large construction sites. A new intelligent front module replaces the traditional cab, but even without a cab the concept is easily recognizable as a Scania.
Read all autonomous vehicle news.
SUBSCRIBE
You are welcome to subscribe to receive emails with the latest Autonomous Self-Driving Driverless and Auto-Piloted Car News , you can also get weekly news summaries or midnight express daily news summaries.